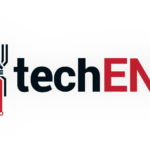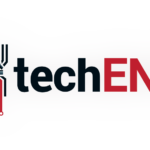 Lenovo has now become a household name and also a trusted business partner in many areas. The company has grown tremendously since its humble beginnings with the acquisition of IBM's ThinkPad division. Even more recently, Lenovo acquired the once struggling Motorola Mobility. In its short but eventful history, Lenovo has shown that the company can turn struggling brands around. This is most evident in the ThinkPad brand which is still one of the most trusted brands for business technologies today. When it comes to the general, Lenovo has provided innovative and mold-breaking solutions with its Yoga 910 in the laptop arena and Yoga Tab Pro in the tablet space. The company has been constantly pushing the envelope with innovative takes of a form factor which has been begging for new life.
In a day and age where the average user is spending most of their time in front of the screen and online, can technology keep up? Perhaps more importantly, how will technology revolutionise the experience? Lenovo has taken a look into the future and has a few predictions to share.
With the time spent by users online and in front of a screen increasing year on year, it comes as no surprise that the display innovations will be taking the forefront in Lenovo's 2017 predictions. The company has already shown the versatility of the display technology in its various products such as the near-edgeless 4K display in the Yoga 910, pen-based input on the Yoga Book and its curved Y27g gaming monitor. These products not only bring industry-leading display technologies to the forefront but highlight the company's commitment to user experience and innovation.
Display technology will be further propelled by innovations needed to keep up with the adoption of Virtual Reality (VR) and Augmented Reality (AR). With CES 2017 already seeing more than 50 VR and AR compatible devices, it comes as no surprise that this platform is projected to experience explosive growth this year. In fact, Lenovo expects that VR and AR will see applications and adoption outside the gaming industry this year. In fact, Lenovo cites the adoption of VR and AR in certain schools. These schools are piloting a "Virtual Reality Corner" to help diversify teaching methods and empower learning. The increased adoption of VR and AR technologies will necessitate the development of increasingly more vibrant and snappy displays.
In addition to VR and AR, 2017 will also continue to see an increase in the adoption and growth of the Internet of Things (IoT). The increasing amount of businesses and consumers who are looking to IoT to unify devices and streamline processes will continue to grow. Lenovo and other industry observers are already predicting that the "Internet of Everything" will be the disruptive trend of the year. They are expecting more businesses and even consumers will continue to adopt this technology to virtually every possible endpoint. With Lenovo's impressive R&D and innovation, it comes as no surprise that the company is already primed to make the PC and other devices even more integrated and intuitive.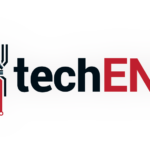 The rise of multimode and detachables is definitely unignorable.  The innovative take on the PC and laptop space has not only disrupted the industry standards but has breathed new life into a stale form factor. Detachables are increasingly being seen as laptop replacements, especially in the commercial space. With the progress in technology, the performance and endurance of detachables will definitely make them better contenders and offerings for the businesses and some consumers. As such, it is expected that the detachables will account for 31% of the tablet space by 2020; double the current 16%. Lenovo is already one of the industry leaders with its MIIX lineup. They expect that more convertible and detachable products will continue to enter the market. This will be driven by the new requirement for portability, versatility and performance from both the industry and the general consumer.
Lenovo also expects that an increasing number of industry leaders will begin to look towards the new trend of "PC-as-a-Service" which will help extend PC lifecycles. This will be driven mainly by business consumers who require more frequent updates to hardware and software to keep up with the requirements of their services. This is further supported by a survey undertaken by IDC which showed about half of their respondents would consider PCaaS.
However, with recent reports stating that the PC and Laptop market has seen shrinkage over the past few years, it comes as a surprise that the Lenovo would be banking so hard on the PC market space. However, we've also seen that there has not been much incentive or requirement to upgrade in the past years. In addition, the current innovations and revolutionary technologies coming into play, we may see a shift towards more multimode and detachable PCs. That said, Lenovo is confident in their performance as a PC and Laptop maker. Their continuous innovations have allowed
Even in a market in the midst of a technological revolution, Lenovo is confident in their performance as a PC and Laptop maker. Their continuous innovations have allowed them to grow their market share and also stay strong in the industry.
"Our PC business stays strong, marked by record high market share and industry recognition. This quarter's record-breaking results are a testimony to our relentless focus on customer-centric innovations, which have won more than 60 accolades at CES last week. We are committed to bringing next gen PC experiences to our customers with devices like the ThinkPad X1 family, Yoga convertibles, Miix 2-in-1 detachables and Lenovo Legion gaming devices."Gianfranco Lanci, President and Chief Operating Officer, Lenovo.
The advent of the IoT will continue to change the way we approach technology in the coming years. Businesses will begin to look more intently towards IoT to boost productivity and enhance customer relations. Consumers on the other hand will continue to adopt IoT in making life easier and more effortless, blurring boundaries between the digital and physical worlds.
As for Lenovo, the company will be continually innovating with the aim of delivering consumer-centric technology which impacts the lives of their consumers.  "Lenovo believes 'Different is Better', and we walk the talk by constantly innovating and bringing new, exciting form factors and features to consumers. We don't have anything we can reveal regarding MWC as yet, but needless to say, we're excited about what we'll be showcasing there and look forward to making those announcements then!"