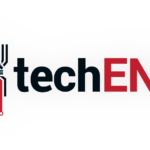 A few months ago, Lazada has something called the LAZADASTYLE. That was Lazada's campaign in bringing the local homegrown brands. It was Lazada's way to support the local brands and growing the local fashion scene. There is even a TV show and everything on national television called LAZADASTYLE too.
As a purely online eCommerce space though Lazada has never had a physical presence. While that makes shopping plenty easier there is a small pain point that comes with a shop with no physical presence. What happens when you want to buy fashion items? There is no way to tell the fit or the cut of the item itself. You cannot try your clothes out. So you would have to guess whether that new shoe would fit you or not.
So with that, Lazada with the LAZADASTYLE campaign opened their own Lazada Pop-Up Stores. It solved that little pain point and addressed the fashion market like never before in Malaysia. It became a sort of a revolution that looked plausible as an alternative to actual brick and mortar stores, even for smaller, younger brands. We spoke to Lazada about the Pop-Up Store and its feasibility and potential in the future.
The whole idea of this was to solve that problem of not being able to try out the items you want to buy in the first place. All you need to do in the pop-up store is go in, see what you want, try it out, scan the QR code, either put an order or see more things that the seller has, choose what to put in the cart or follow the seller, check out or leave your items in the wish list, and walk off without carrying a bag or what not that will slow you down. Of course that is all done via the Lazada app that is free via the Apple App Store or Android's Google Play Store.
While QR technology and this type of concept has existed for years now in other parts of the world, this is the first time anything like this has been done in Malaysia. Lazada has been looking into this for years too it seems but because the right infrastructures is not up to par just yet, they only chose to roll it out at this time. Beyond that, it was also a good time with all the new up and coming local brands making its way up.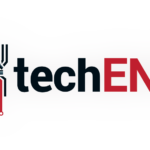 The Pop-Up store has been long gone for now. At this time, there are no plans yet to bring the pop-up store just yet. At this time also the main focus, as with the LAZADASTYLE campaign, is fashion. Specifically they work with all the homegrown brands that has already been working with Lazada.
In the future, Lazada plans to open Pop-Up Stores for other types of products too like audio products. The concept though can be used for any products that require customers to experience the product first before buying. The rest of the retail experience after that is very similar to buying things off Lazada anyway, which means that it already utilises the vast logistics network that Lazada has built over the years.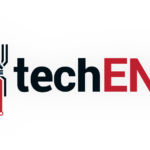 There are no confirmations or even plans to open more pop-up stores at this time but Lazada hopes to do more of this. Of course they hope that their vendors are the ones working and implementing the system. Some of Lazada's partners are already doing it in their own stores in fact; which means you can visit the stores, try the clothes out, and decide to buy via Lazada. There are also plans to have a proper Lazada physical location in the major Malls but at the same time it does look unlikely at this time. Whether or not we might see it soon, we do not know yet.
It is an interesting concept though these Lazada Pop-Up Stores. They do alter the way people shop a little bit. It makes shopping a lot less of a chore as well sometimes with less things to carry home; all you have to do is wait for your item to arrive in the next few days. There is even less concerns with bringing plenty of cash around if you do buy from Lazada, a debit/credit card information in the system is enough to help you shop quickly. Plus you do not even have to speak to promoters; which can be a plus from time to time.
---
Also published on Medium.