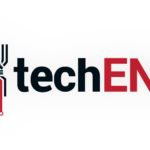 We Malaysians are last-minute shoppers, as proven by Lazada's latest survey to reveal Malaysia's habits in buying gift for Valentine's Day. It is not just for Valentine's Day though. This last minute shopping 'ritual' can be clearly seen in all the major festivities in Malaysia including Chinese New Year, Hari Raya Aidilfitri, Christmas, and many others. You can see shopping malls and districts full of people in preparation of their celebrations for a whole week before the holidays. What is the cause though; no body knows. It could be the business of our lives, it could be that you just do not know what to buy. Most of all perhaps is that we keep thinking that there is still time to get these things; procrastination is our best friend.
Valentine's Day falls on the 14th of February though and there is just about 4 days left to get your things. So for those of you who have not yet gotten a gift for your significant other, you may be in trouble. Fret not, Lazada is coming to the rescue.
Before you get busy shopping though, you might find some findings from Lazada's recent survey interesting. The respondents are aged between 26 to 40 years old.
For one; Malaysians are surprisingly frugal this year. Despite what numbers tell you Malaysians, despite being good at spending, are good at spending less too. more than half of the respondents budgeted around MYR50 to MYR200 to spend on gifts for their partners. about 20% of them thinks that they should be spending more. But then again, a gift is still a gift, and it is the thought that counts. Right?
Then there is the question of what to buy. From the survey, Lazada finds that nearly 40% of the respondents would like it if they received things like mobile devices and other electronic gadgets. So you can forget about getting the chocolates from that random store down the street or your nearest shopping mall. Get an electronic accessory instead. Or you can buy a fashion item, according to 35% of respondents. The point is you should get something like a wearable gadget, a new mobile device, electronic or non-electronic accessories, or jewelries for your significant other. Flowers and chocolates are so yesterday. (Any guys reading this still should consider getting flowers though; techENT is not responsible for any consequences of the lack of flowers in Valentine's Day, we are not responsible also for the lack of flowers – we are not florists)
Finally, before you head off to do your shopping the survey finds that many Malaysians do plenty of research online about what to buy for their loved ones. Malaysians are smart shoppers, that is a fact that many cannot refute. We consumers tend to do plenty of research before buying any particular item, even more so when we are buying things for people. Of course, the internet provides plenty of information for that. Which means, we are exposed to online advertisement all the time. That is also why 40% of us would look into online advertisements on anything from social media or our favourite new sites.
Since all the trends are heading towards a digital Valentine's Day, why not join in the fun and just shop at Lazada malaysia for the Valentine's Day? Bought a gift already? No harm in buying more (having a back up gift is not a bad idea). If you have not already bought the perfect gift Lazada is having their Valentine's Day sales that is on until the 14th of February, 2017. Single? Lazada has not forgotten too, you still can pamper yourself or surprise others with other things on sale too. It is not too late to buy the perfect gift, you do not even have to step out of the office or home. Time to shop and find that perfect gift, but remember that it is the thought that counts. Head over to Lazada Valentine's Day Sale site to shop now. Press release of survey findings after the break.
Over 50% of Malaysians Will Spend as Low as RM50 on Valentine's Gifts

Electronic gadgets among top desired V-Day gifts

Attention boyfriends, girlfriends, husbands and wives! It's the time of the year again to express your love and appreciation for your other halves. With the romantic day in less than two weeks away, Lazada Malaysia recently ran a survey to unearth the latest Malaysian gift purchasing habits for Valentine's Day. The survey saw a majority of middle income earners aged between 26 to 40 years old.

Frugality Is The New Thing

Out of the total respondents, more than 50% of them are willing to spend within the RM50 to RM200 budget on gifts for their partners, while only less than 20% are prepared to splurge and spend above RM200 this 14th of February. Guess this proves that it's the thought behind the gifts that counts for most Malaysians or maybe we're just going on a low budget streak this year.

We Are A Generation of Techies

The survey also indicates that close to 40% of them would love to receive electronic gadgets such as mobile phones instead of the traditional flowers and chocolates. 35% of the respondents on the other hand would be happy to receive fashion items this Valentine's Day. Perhaps, this is a good time to spoil your significant other with the latest tech gadgets or beauty accessories and jewelries.

Love Is In The Online Space

Another interesting finding is that many of them conduct online research on what to get for their partners before purchasing any gifts. More than 40% are swayed by online advertisements on social media when considering to buy gifts for their lovers. Not surprising since we spend most of our time online anyways.

Malaysians Are Last Minute Shoppers

The survey shows that Malaysians are last minute shoppers with more than 50% of them would only shop for gifts 7 days before Valentine's Day and 15% of the respondents would purchase the gifts on the day itself! Perhaps it's the busy lifestyles, indecisiveness or the no-idea-what-to-get for the significant other that make most of the respondents put Valentine's shopping at the bottom of the to-do list.

In line with these insights, Lazada Malaysia is having its Valentine's Day sales starting now until 14th February. No more keychains, hairpins or spatulas for your partner this Valentine's Day. Time to step up the game and get your loved ones a nice present even if you are on a tight budget.  From couple cell phone case covers and various gifts For Him and For Her, Lazada has the perfect gift for your partners in crime. If you are in the singles club, go ahead and pamper yourselves or shower your fellow single friends with unique and fun gifts such as 'Grow Your Own Boyfriend' and OH Boyfriend Arm Funny Soft Cushion.

Visit http://www.lazada.com.my/valentines-sale/  for thoughtful, unique and fun gifts for your partners and friends this Valentine's Day!
Source: Lazada