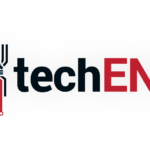 Lazada is back with the biggest online shopping event of its kind in Southeast Asia. The Lazada Online Revolution held on the 12th of December was Lazada's attempt to educate consumers in the Southeast Asia market on the benefits and conveniences of online shopping. It started out as a one-day sale event but now it has become a month long online shopping frenzy. The Online Revolution also happens accross six countries in Southeast Asia involving not only buyers, but also retailers based in the included regions.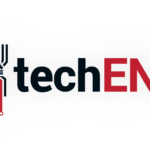 This year's event is looking like it will be their biggest yet with the involvement of over 1,000 brands from all over the world. These over 1,000 brands will be carried by 55,000 retailers from accross the globe in what Lazada calls the "Brands for All" Online Revolution. The reasoning behind this theme is that, according to Hans-Peter Ressel, CEO of Lazada 81% of its shoppers are based outside of Kuala Lumpur with "limited access to quality branded products and shopping malls". This "Brands for All" Online Revolution will bridge that gap.
The Lazada Online Revolution starts from 11th November, 2016 to 14th December, 2016; a month long sale. With over 7 million products spread accross several categories shoppers can expect more than 500,000 deals along exclusive launches. Of course there are lucky draws and special offers from DiGi, Maxis, Domino's, Caltex, HSBC, CIMB, TGV Cinemas, Maybank, and AirAsia. Photos and Press release after the break.
Lazada Signs 1,000 Brands for SEA's Biggest Online Shopping Event

Lazada Malaysia brings top brands at amazing deals to savvy Malaysians

 

MALAYSIA, November 2, 2016 – Lazada Malaysia unveils the biggest online shopping event in Southeast Asia, Online Revolution, with participation of more than 1,000 brands and 55,000 international and local merchants. This month-long event, which takes place from 11 November 2016 to 14 December 2016, is Lazada's fifth Online Revolution since its inaugural launch in 2012.

The theme for this year's Online Revolution is "Brands for All", and marks Lazada's evolution into a one-stop shop for Malaysian's favorite brands. Participating brands in this year's Online Revolution include Drypers, L'oreal, Nestlé, Samsung as well as Prodiet, Microsoft, ZTE, Goon, Bosch, Tesco, Mattel, Sports Direct and many more.

"Today we have a consumer demographic that is older, more diverse, and more sub-urban. We are conscious of consumers evolving demands, and aim to serve the needs of every Malaysian. That's why we offer unparalleled choice – a catalogue of over 7 million products across 17 product categories; with our fastest moving products being diapers, groceries and small kitchen appliances", concluded Mr. Ressel.

During the event, shoppers can expect to discover more than 500,000 deals, including jaw-dropping offers from international and local brands, as well as exclusive launches of branded items. Lazada Malaysia will also feature promotions from various marketing partners – customers will stand a chance to win free flights from AirAsia Big, as well as special offers from Digi, Maxis, Domino's Malaysia, Caltex, HSBC, CIMB, TGV Cinemas and Maybank during the 2016 Online Revolution.

About Lazada Online Revolution

The Lazada Online Revolution is the biggest online shopping and selling event in Southeast Asia bringing brands, retailers and consumers together in six countries.

Lazada started the Online Revolution on 12 December 2012 (12.12) to educate consumers on online shopping and its conveniences. The one-day sale sparked a shopping frenzy that grew into an annual month-long event.

Since then, Lazada Online Revolution has proven itself to be Southeast Asia's busiest online retail event. In 2015, US$40 million in Gross Merchandize Value was recorded in its three-day finale.

Lazada Online Revolution 2016 will see big retail and marketing brands participate to create an unmatched assortment of popular, quality products, and the best deals for Southeast Asian consumers.
Source: Lazada