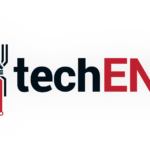 Malaysia is entering Industry 4.0, or in layman terms the fourth industrial revolution. The focus? Digital Transformation. In this sense Lazada believes that eCommerce will be one of the main contributors to the digitalisation of Malaysia. The numbers say it all, the inevitable growth in eCommerce leads Lazada to predict the entry of 2 million new online shoppers in 2018. The increased traffic will also be accompanied by 30% increase in online shopping frequency. Especially with the push provided by Lazada's Online Revolution happening from 11.11.17 to 12.12.17 the numbers should come as no surprise.
The predictions and observations done by Lazada are not baseless ones. The increased numbers for 2018 is based on five market observations made by Lazada Malaysia.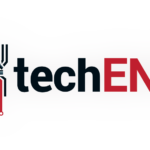 Globalisation
Small and medium enterprises (SME) have been on the rise lately. That is due to the fact that barriers to entry are slowly chipped away with eCommerce. The lowered costs offered by online platforms are more than appealing to plenty of SMEs. At the same time Malaysia has launched the Digital Free Trade Zone (DFTZ) for local SMEs. 1,900 of these SMEs has already participated in that program, most of them markets their products internationally. The current reach of SMEs in DFTZ is about 600 million customers worldwide. The number of participating SME is expected to double in 2018 alongside the customer base.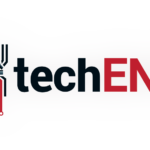 Social Commerce
The concept of social commerce is not new. We consumer things based on what our social circle deems to be the way to go. What is different now is that social commerce has become way more important than ever. This sudden explosion is observed among the millennial generation, which happens to be the largest contributor to online commerce as well. Key Opinion Leaders (KOL) will be some of the most influential people to affect purchase decisions now compared to raw advertising. Curated video contents (make up tutorials, product reviews, etc.) play a big role in the general consumption of customers. In some sense the videos not only educate consumers, but helps them streamline their wishlists and purchase decision.
New Categories and Loyalty Programs
Nobody thought that buying groceries online would be a thing. The most common irk in this department is the fact that you do not get to choose the fresh products yourself. Boy, were we wrong.
Grocery shopping online has now become a think with the millennial generation due to the convenience. The stores, in recognition of this trend obviously jump at the idea of extending their loyalty programmes to their online customers. In 2018 epecially Lazada Malaysia expects more online shoppers to purchase their daily essentials and household products digitally with even more promotions, reward programmes, and discounts with partnering stores.
Artificial Intelligence Programs
Artificial Intelligence (AI) is a thing. Yes, the concept has existed for a while now. Implementations though are increasingly rapid this year. With Lazada Malaysia AI is integrated to provide a more streamlined shopping experience. It is technically supposed to be a lot more personalised and interactive as well to customers like you and I. By the year 2020 some claims that 85% of customer interaction with online platforms will be automated.
Improvements by AI are not just skin deep though. Warehousing and logistics can be vastly improved by AI. In that case shipments should be more accurate and efficient thanks to its algorithms.
Online to Offline Integration
While the online shopping world is growing, one must not forget the offline platform though. An Online to Offline (O2O) integration is expected to happen in 2018. An expected 35% of brick and mortar businesses in Malaysia is expected to go online next year. Of course their offline stores are still going to be open; fret not your favourite shops are still around.
The brick and mortar business model, though costly is still an important part of the digitalisation of Malaysia. Customers get a feel of actual products from the shops itself and make purchase decisions either offline or online, depending on multiple factors. Having an online experience not only allows customers to feel and touch products before purchase, it provides customers different touch points at the purchase decision. For example, you can view cars in the showroom and make a decision to purchase them online and pick it up at the showroom.
The Lazada Online Revolution is still happening until the 14th of December, 2017. The 12th December to 14th December, 2017 will be the finale of the Online Revolution 2017. At which point brands like Senheng, Tefal, NYX, Maybellline, Carlo Rino, Durex, Dettol, Scholl, Veet, Motorola-Lenovo, JBL, Drypers, Watsons, and Niveo will participate with discounts to items up to 90%. Flash sales with deals from as low as MYR1.00 can also be expected in these two days! Start saving both your money and dates for the final Christmas and New Year shopping! Press release after the break.
Lazada Malaysia bullish that eCommerce will continue to Drive
Malaysia's Digital Transformation Strategy

KUALA LUMPUR, 8 December 2017 – Leading eCommerce platform, Lazada Malaysia, is confident that eCommerce will maintain, if not surpass the precedent for our country's development towards the fourth industrial revolution. In fact, Lazada predicts that more than 2 million new customers will adopt online shopping in 2018, with a 30% increase in the frequency of shopping online monthly, further catalysing the nation's overall eCommerce growth.

According to Hans-Peter Ressel, Chief Executive Officer of Lazada Malaysia, "2017 was a phenomenal year for the eCommerce industry, especially for Lazada Malaysia, as we were successful in various pillars of the business. We fine-tuned our logistics systems with impactful innovations, introduced #EveryoneCanSell for our sellers – enabling them to grow their online businesses, increased our assortment to 100 million SKUs and tripled our offerings to customers through the introduction of renowned brands. We are all fired-up for the grand finale of our Online Revolution shopping spree, from 12.12 to 14.12 (12 December to 14 December), and we look forward to revolutionise the online shopping landscape in Malaysia in 2018, and beyond."

At a panel discussion today, Hans-Peter Ressel, together with Nicole Tan, Country Director of Facebook Malaysia; Tuan Haji Nor Azizan bin Tarja @ Tarjo, Group Chief Commercial Officer, Pos Malaysia Berhad; and Datuk (Dr.) Hafsah Hashim, Chief Executive Officer of SME Corp, observed the following eCommerce drivers for 2018:

1. Globalisation will Elevate SMEs to a Higher Level
Small and Medium Enterprises (SMEs) in Malaysia have already begun their journey towards playing an integral part in Malaysia's digital transformation. In fact, 1,900 SMEs have already participated in the recently launched Digital Free Trade Zone (DFTZ) to market their products internationally, expanding their reach from 30 million to ±600 million global customers. This figure is expected to double in 2018 to 4,000. Additionally, programmes such as #EveryoneCanSell, which Lazada is a part of, is set to increase the number of SMEs establishing their businesses online to 45% by empowering them with trainings and solutions at every stage.

2. Social Commerce is the Way Forward
Social commerce is a revolution that is slowly gaining traction. As the 'social commerce boom' is being driven primarily by the younger generation, key opinion leaders are expected to strongly influence customers' online purchasing decisions, particularly in the health & beauty, fashion, and electronics categories. Furthermore, with 55% of people consuming video content thoroughly , there has been a 20% increase in curated video content from brands such as make-up tutorials, product reviews and cooking demonstrations that will be able to assist customers in making their purchases online.

3. New Categories and Loyalty Programmes will Build Repeat Customers
The advent of social commerce creates a need to constantly engage with customers. With Groceries, Daily Essentials/Household Products, as well as Digital Goods & Services set to become industry game-changers in 2018, the introduction of loyalty programmes with rewards, promotions and discounts from top partners across the industry will predominantly be used to retain digitally-savvy customers.

4. Artificial Intelligence (AI) to Reshape Customers' Shopping Journeys
AI is constantly proving its expertise in delivering personalised and interactive shopping experiences. Innovation in fulfilment centres and logistics warehousing systems are significantly reducing delivery lead time for local and international shipments. In fact, there are claims that as much as 85% of customer interactions will be handled without a human by 2020 . Together with behavioural-driven advertisements that provide relevant and compelling personalised shopping experiences for Malaysians, AI will allow for more effortless and swift customer care experiences.

5. Integration of Online to Offline (O2O) Shopping Experiences
O2O shopping experiences are revolutionising the way customers shop. While more customers are getting used to buying items like books, shoes and electronics online, a majority of spending still takes place in brick and mortar outlets. A 35% increase in offline brands establishing an online business is expected in 2018 – enabling multiple touch points for customers to make a purchase. A foreseeable trend is for businesses to provide customers with multiple payment options in addition to the convenience of picking up/dropping off their items at selected service providers for an integrated and seamless multi-channel online shopping experience.

In conjunction with the finale of the Online Revolution Campaign happening from 12th – 14th December 2017, consumers can shop from brands including Senheng, Tefal, NYX, Maybelline, Carlo Rino, Durex, Dettol, Scholl, Veet, Motorola-Lenovo, JBL, Drypers, Watsons and Nivea with discounts of up to 90% off. Shoppers can also look forward to free shipping on over 80 million items, deals as low as RM1.00, "Buy 1 Free 1" promotions, brand flash sales, and "Mystery Boxes" at discounted prices.
Source: Lazada Malaysia
---
Also published on Medium.