As the proliferation of eCommerce continues to grow in Malaysia and across the region, Lazada is partnering with Citi to bring more value to its users. The new offering from the two companies takes aim at millennials and their increased use of online shopping platforms for their shopping needs. Malaysia is the first country in the region to get the new Lazada Citi credit card. The card will be made available in the next 6-months to countries in Southeast Asia.
The new Lazada Citi credit card is the first to offer 10X Citi points with purchases from Lazada. This applies even for transactions involving the top up of the Lazada Wallet. In addition to this, the Lazada Citi credit card users can get up to 20% cashback in their Lazada Wallet when topping up. Card users can even offset their spending on Lazada with their Citi Loyalty points. In addition, card users will be able to get 5X point when using the card with other partners such as KLOOK, Malindo, Fraser Hospitality, Dominos, Healthland and ClassPass. If card users spend at least MYR1,500 in a statement month, they will be be entitled to 1,000 bonus points on a monthly basis.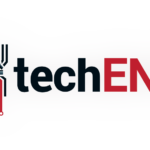 Citi has stated that the eligibility for the credit card remains the same with standard banking and credit cards in Malaysia. The companies are looking to enroll over 500,000 users in the next few years. Citi shared that they had received over 300 sign ups during the press briefing alone. Lazada and Citi are offering MYR500 Lazada vouchers when users apply online.