Have you ever been to KidZania? What a magical place. The place houses a lifelike learning center that allows you to simulate more than 100 professional jobs all within the vicinity. There are jobs like immigration officers, firefighters, and even police officers. Well, not you per say; more like your kids. It is called 'Kid'Zania after all.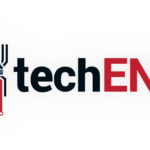 In some sense, this thing that never existed when we were kids is the closest thing our kids can get in terms of real-life experiences as adults. In some ways, it is the place where kids can find their interests and foster them within the safe guidance of adults while having fun playing around. So we can look at it as sort of a training ground, or preparation ground for our kids.
One of the biggest things that you do in adulthood is managing money; be it making it or spending it. As far as we know KidZania has their very own currency in their big city. As close as it can get here, there is still something missing in KidZania that the real world has more of – the Cashless Society.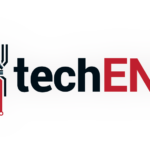 Cashless payment systems have been around for some time now in our daily lives. We see it realised first through something as primitive as the Touch n' Go cards we used to pay for tolls on the expressways locally. Now though we rely on our smartphones to go cashless with the help of eWallets.
What about the kids of KidZania then? Why should they not get the same privilege to use eWallets too? After all it is going to be a thing for the future and it should be a preparation ground for kids in the society.
This is where Touch n' Go comes in. They will be launching their Touch n' Go eWallet Experiential Center in KidZania in the near future. The purpose of that is for the kids of KidZania could experience and further understand the whole concept of eWallet and cashless society.
That is not all though, from now on KidZania goes cashless with an app. Of course, it is built by KidZania to mimic the Touch n' Go eWallet experience and it is specific only for KidZania's marketplace. They call it Touch n' Go KidZania eWallet and you can only load up kidzos, KidZania's internal currency. The eWallet can only be used in KidZania via a smartphone which creates another issue for kids that do not have a smartphone. They have thought of that too; KidZania will provide a smartphone that the kids can temporarily used in premise as long as they are in KidZania.
The Touch n' Go KidZania eWallet app will be available for free on Google's Play Store and Apple's App Store. The app works pretty much like the regular Touch n' Go app so the kids will be rewarded just the same and can reload their eWallets the same way. KidZania and Touch n' Go say that the Touch n' Go KidZania eWallet app should be the sole transaction method in three months time.