Telekom Malaysia, or TM in short is a familiar name to any Malaysians. It is familiar to anyone who lives in Malaysia technically; like me. They started out life as Malaysia's sole network provider of old before going mostly private. They are the still biggest, technically, network and communications solution provider in Malaysia. They also have the largest fibre and internet penetration among all the other providers in Malaysia and the most successful so far.
Of late though, due to plenty of reasons the Malaysian brand has been heavily criticized. But today they wish to change that; for the better of course.
First up is a new Mobile plan for their unifi Mobile that was P1 Wimax before the acquisition in 2017. Well, yes I have several times mentioned that the Mobile platform by unifi is a little lacking in terms of noise made or even marketing efforts. Not on this site, no. But we personally do feel that way.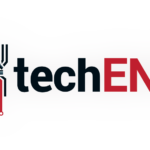 unifi Mobile #khabarbaik
Today they launched a brand new unifi Mobile postpaid plan though. With the new plans, they hope to reach more and offer more flexibility. Why do we say that? The plans start with 2GB combination plan from MYR19 per month to a 10GB combination plan for MYR59 per month. In between those you have a 3GB and 5GB plan for MYR 29 and MYR39 respectively. All the plans come with 1GB of 3G data and the rest are full LTE data. The 10GB data plan comes with 100 minutes of air-time and 25 SMS. Then there is the existing unlimited data plan for MYR99.
unifi Turbo and Streamyx #khabarbaik
They have mentioned before that they are in the midst of upgrading their current internet line for updated speeds for all users. They also announced this time that there will be about 1 million users that will be getting the updated speeds. The older speeds are at 10Mbps, 30Mbps, 50Mbps, and 100Mbps. They new speeds will start at 100Mbps and tops out at 800Mbps. To date, according to TM, about 910,000 customers have succesfully upgraded their packages while over 200,000 users who were previously using Streamyx have successfully shifted over to unifi. Of course the upgrading works will continue into 2019.