Looks like Unifi has jumped on the bandwagon for high speed wireless internet. Unifi states that they have been testing a pre-5G wireless technology via Time Division Duplex (TDD) for quite some time now and is ready for commercial rollout starting with SetiaWalk in Puchong. Similar to Facebook's Terragraph Trials in Georgetown, Penang, Unifi's TDD technology is focused on delivering high speed broadband in areas with high density populations without the need to dredge and run fibre.
According to TM, SetiaWalk represents an ideal  area to rollout its TDD trials due to limitation of space and potential disruptions that can be caused by the groundwork that would be needed to lay new fibre cables. The potential use cases for the connectivity is also diverse thanks to diverse nature of the population build up of the area in particular the unique combination of both residential and commercial businesses.

 "Our new TDD pre-5G capability will enable us to bypass wiring limitations in areas we previously could not penetrate, this technology also brings us one step closer to the country's 5G milestone."

Moharmustaqeem Mohammed, acting Executive Vice President of  Unifi

This pre-5G wireless technology is said to deliver large capacity at about 500 Mbps which is two times more than what it currently delivers on existing 4G technology. All without cables but with WiFi enabled nodes, even in homes. No more installation, no messy access and ethernet cables that mess up the place just a wireless device to connect to the nodes.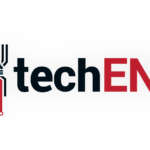 Even with new fancy technologies, Unifi said that it would retain the same price and packages for its users in SetiaWalk. That is to say that existing customers will be able to take advantage of the new technology without any additional charge. This move allows users to try and provide feedback to Unifi to improve on its new technology.
Unifi also took the opportunity to remind users that there are TM Point outlets throughout the country ready to serve you over the weekends. This move to open on weekends is to improve their customer service and give people who are busy on weekdays to sort their chores during their weekends.