Porn isn't a new thing when it comes to human culture and behaviour. However, over the past few years, it has increasingly become the tool of choice for cyber criminals in stealing information and extorting users. While it has long been in the shadows and a matter of great of embarrassment and taboo for many communities, it has become increasingly more accessible thanks to the internet. In fact, with the increase in mobile device penetration, pornographic content has become that much more accessible through underground app stores and other "alternative" channels.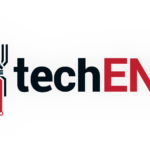 If you've been looking for pornographic content from alternative sources, you are quite possibly putting yourself at risk.  According to research done by Kaskpersky Labs, there are at least 23 different types of malware that use pornographic content to hide their true functions; and while it is available on both desktops and mobile, these questionable application and sites are most active on mobile.
Downloading unknown pornographic applications puts users at the greatest risk of being infected with a class of malware called "clickers". Kaspersky reports that this particular group of malware will start clicking through advertisement links or subscribes the user to a WAP-subscription which will drain out their prepaid mobile credit or result in extremely high bills.
In addition to this, Banking Trojans, another class of malware was also commonly found disguised as pornographic video content. In fact, this type of infection is the second most widespread type of porn-powered malware. Banking Trojans, otherwise known as Banker Trojans, steal confidential information which is commonly used in online banking transactions. Using this information, these trojans will allow hackers to wipe banks accounts clean.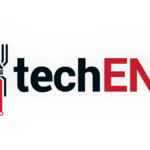 However, more commonly, malware which uses what Kaspersky describes "scareware tactics" to extort the user. Essentially, these malware fall under the category of ransomware and lock the user out of their device. In this particular instance, the ransomware locks the user out with a legitimate looking warning from the FBI stating that child pornography has been found on the device with screenshots said content. These pictures are usually from actual content even if it doesn't exist on the device.
"Although we can't say that porn-themed mobile applications are technically very different to those that do not use porn in their activities, there are a few specifics when it comes to attacks with porn-powered malicious applications. A victim who has been compromised with an adult content-enabled malicious program might think twice before reporting the incident, simply because the very fact that they were trying to find porn content is viewed critically. Therefore, from the attacker's perspective, such a person is a much more convenient victim. This is one of the reasons why we see so many attacks with porn malware. The other one is much simpler: people are consuming ever more content via mobile. This includes adult content as well,"

– Roman Unuchek, security expert at Kaspersky Lab.
Keeping Porn Related Malware At Bay
Kaspersky has laid out some guidelines that the company says will help prevent malware and cyber-fraud related troubles when it comes to adult content.
Use only trusted web sites when it comes to adult content. Cybercriminals often set up fake porn sites for the single purpose of infecting victims with malware.
Do not install Android applications from unknown sources, even if they promise you access to the content you were looking for. Instead, use official applications from official sources, like Google Play.
Avoid purchasing hacked accounts to porn websites. This is illegal and such accounts may be blocked by the time you purchase it.
Use reliable internet security solution capable of protecting all your devices from any kind of cyber-threats.
Kaspersky has also prepared an even more detailed report which you can access over on their website.
---
Also published on Medium.