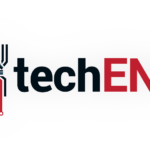 Last week we see Kaspersky Lab launching their Kaspersky Internet Security 2017 flagship into the market. If you have not already known, Kaspersky  Lab is one of the worlds best known cyber security software developer. Their award-winning programs have protected their customer's computers against various virus types and hacks since 1997.
This new flagship product from Kaspersky  Lab of course is their latest product to replace last year's Kaspersky Internet Security. The 2017 Internet Security program from Kaspersky is designed to give you a complete protection for all your devices. The multi device solution can protect up to 5 devices using one license key.
Why do you need this new product, you ask? Simple, your privacy and data protection. There are more and more cyber attacks that is being reported worldwide daily. Even worse is that these cyber attacks evolve after every attack. New threats come up everyday too according to Kaspersky Lab, which means that you are more and more vulnerable each day you do not have a cyber security program.
What is even more interesting is that Malaysians are some of the most at risk users. Blame it to the lack of the local cyber-savvy citizens for this high risk number. This number through Kaspersky Lab's Digital Literacy Survey also reveals that Malaysia has one of the highest smartphone penetration rates in the world. Yet, users are always connecting their devices to unsecured Wi-Fi channels and such putting themselves at a greater risk of being cyber attacked. Which is why Kaspersky feels that the need for a multi-device program is a much-needed product in Malaysia.
With Kaspersky's Internet Security, users have up to 200MB of encrypted traffic at their daily disposal. For additional fees though they can get unlimited encrypted data. Kaspersky's program also updates regularly either manually or automatically at the discretion of the user. The updates are much-needed to handle new threats in the cyber world. The Internet Security 2017 Multi Device will also regularly clean your devices off unused and risky software in your device.
Kaspersky Internet Security and  Kaspersky Anti-Virus are available at all IT leading stores nationwide. Prices for Internet Security start from MYR100 for a single device license for a year and all the way to MYR249f or 5 devices for a year. For Anti-Virus, Kaspersky is offering a single device license for MYR39.90 for a year. For 5 devices, one year license you can get your hands on the Anti-Virus for MYR199. There will be some promotions and lucky-draws that will come in the coming weeks from Kaspersky, so do keep a look-out. Photos and Press Release after the break.
Kaspersky Lab Releases Flagship Kaspersky Internet Security 2017 – Multi Devices

PETALING JAYA – 11 October 2016

Kaspersky Lab presented the latest version of its flagship security solution Kaspersky Internet Security 2017. The solution gives users additional opportunities to manage their Internet protection and to ensure their data safety.

Kaspersky Internet Security Multi Device is the security solution for the whole family; it protects Windows, Mac, and Android users against malware, dangerous sites, online tracking, fraud and money theft.

This year,Kaspersky Internet Security  for Windows has integrated several new functions. Now users can protect their data from being intercepted during an unsafe Internet connection with the help of Secure Connection. In addition, they can patch potential "holes" in their device security with Software Updater and Software Cleaner.

The need for a top-notch multi-device security solution has never been greater in Malaysia as a growing number of users employ devices other than thetraditional desktops and laptops to access digital content. This includes smartphones and tablets

There is a need for Kaspersky Internet Solution 2017 in Malaysia as the recent Kaspersky Lab's Digital Literacy Survey revealed that Malaysians were among the worst performers when it comes to cyber-savviness, coming in close to the bottom. In addition, Malaysia has one of the highest penetration rates of smartphone usage in the world, further compounding the threat.

 

The lack of cyber-savviness among Malaysians coupled with their high usage of unprotected non-PC/non-desktop devices is cause for concern in view of the growth of cyber threats globally. In the second quarter of 2016 alone, Kaspersky Lab solutions detected and repelled over 171 million malicious attacks from online resources, globally.

According to Sylvia Ng, General Manager – SEA, Kaspersky Lab, the company expects the consumer reaction to the latest products to be positively strong with the addition of more cutting edge features and the emphasis on providing even better security and value across all device platforms to consumers.

 

"At Kaspersky Lab we believe that IT security about the effectiveness of a security solution that suits the usage patterns of consumers, and weighed against their cyber-savviness. Cyber savvy people are more alert to possible threats, and they are also ready to apply the latest technological achievements to protect what is most important for them – whether that's personal information, files, privacy, their devices or peace of mind for their family members. We are striving to offer the user these possibilities with each new version of our solutions", commented Sylvia.

"We are proud to introduce Kaspersky Internet Security 2017 to Malaysia. The solution can protect up to five devices with one simple easy to  manage license. It is highly suited to the Malaysian consumer digital landscape, and there is a clear need for it," quote Sylvia.

"Kaspersky Internet Security 2017 incorporates a range of new and improved technologies to protect what matters most to a user regardless of the devices they use, be it on PC, Mac or Android devices," added Sylvia.

"By taking full advantage of the innovative and cutting-edge technologies; and delivering the best possible cyberspace protection at affordable prices, we are confident that more people will be using Kaspersky Internet Security 2017," said King Xian Ying, Marketing Manager – SEA, Kaspersky Lab.
Source: Kaspersky lab