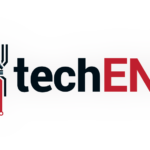 During the recent Apple event, the iPhone Upgrade Program was announced. According to Apple, this is the best way to get your new iPhone every year. Basically, you get to upgrade to the latest new iPhone every year.
Users will get a brand new iPhone each year whilst choosing your carrier of choice and it comes with the Applecare. The program would cost you about USD$ 32 (MYR 135.68) monthly. This is about USD$ 5 more than the normal USD$ 27 you pay for your installment plans with your carrier.
However, the advantage of the iPhone Upgrade Program is that you get your phone unlocked and with the AppleCare support, you get a two year warranty plan along with two accidental incidents.
If you're interested in signing up for this program, you will about to do so starting September 25th.
Source: PocketNow