Shocking news out of China today as a Chinese smartphone manufacturer has accused Apple of copying its design for the iPhone 6 and 6 Plus.
The manufacturer in question, Digione, claims that the design elements and colour palette for Apple's latest smartphone were copied from the brand 100+. It is a entry level device exclusive to the Chinese market and retails for a lowly $130, the exact opposite of Apple's globally recognized, premium priced devices. It comes with a 5.5-inch display, runs on Android (of course) and as we see down here, looks very similar to the iPhone6 save the soft keys at the bottom. Even the illustration of the devices on their website has a very Apple feel to it.
When comparing the design of the 100+ device to the iPhone 6, we notice a very similar shape and layout of key elements including the side buttons, front speaker and rear camera. It is however a stretch to claim that Apple copied their color palette as these colors have already been in use since the iPhone 5s launched in 2013.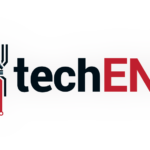 Digione filed for a patent for this device as early as January, where upon it was approved in July this year. They claim to then send a letter to Apple notifying them of this situation upon the launch of the iPhone 6 and 6 Plus in September. From the looks of things, it looks like Apple has not responded to said letter in anyway, which is perhaps why Digione has decided to go public on the matter. However, Digione is not being too aggressive in dealing with this matter, stating that "communication with goodwill would contribute to solving potential legal disputes" in the letter to Apple.
It is certainly a strange turn of events to see Apple on the receiving end of a copyright infringement claim, especially after the torrid affair against Samsung recently. Even more ironic is that there are so many iPhone copycats in China itself. To paraphrase Steve Jobs himself, Apple is and has been "shameless in stealing great ideas", but will they be facing some dire consequences this time? We expect this case to be heat up very very soon.