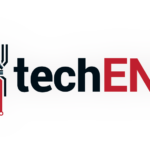 With the iPhone 6 being around the corner, it is natural that the tablet counterpart, the iPad being not to far away from it. iOS currently is on version 7 and Apple has been insisting since iOS 5 that the iOS has multitasking abilities. Multitasking on a mobile platform has been the ability that was claimed by plenty of Operating System providers including Android and Apple. Each of them claims that apps can work in the background while another one is running. Therefore you can conclude that this isn't new with both OSs or even other OSs that hasn't got the foothold of both these two giants.
iOS 8 looks to step up the game in the multitasking abilities of the iOS. Apple looks to support multiple windows or apps on screen allowing users to use both apps at the same time. The function would also allow the app to interact with each other by sharing contents between both apps. Of course all these are controlled by the user themselves. It may seem then that Apple is taking the game up another notch except that they seem to be forgetting that Samsung, Android's most popular manufacturer has landed there first with the Galaxy Note series. Another lawsuit anyone?
This multitasking feature is rumored to work only on landscape mode and most likely end up in the full sized 9.7-inches iPad and the rumored 12-inches iPad Pro. It is yet to be clear whether or not this feature will land in the iPad Mini.
Sources: Mac Rumors, PC World