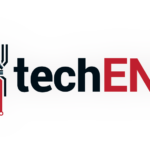 There is an old saying; "the original is always the best". Well it is not that old of a saying maybe, but it is a saying nevertheless. It was probably meant to say that fake products are terrible and that original products are always the way to go. But maybe, in Google's announcement earlier today that particular statement is relevant in a different way.
The Google Pixel project that started out in 2016, in some sense is Google's first attempt in pushing the boundaries of what is possible with high-end hardware catered solely for the Android operating system. The Google Pixel device announced last year also pushed up the perceived market value of a Google in-house developed device. The prices matched the highest end of devices at that time. But it obviously came with the power.
The Google Pixel project has a larger than life appeal though. It came with Vanilla Android; it came with an original operating system from Google itself. The interface was what Google wanted the Android to be. It was a revival of the Nexus project; except in an upgraded body that matches even the most powerful devices in the market. It was the original latest and greatest of Android.
It was also Google's answer to the highly saturated market of overlaid Android powered devices. It was them finally not pulling their punches. They are now throwing the punches and is competing at the highest level.
Then comes 2017 and the Pixel, inevitably fades into history. The success story of what the Pixel was stayed on though. That success story continued in the Google Pixel 2.
The Next Revolution – The Google Pixel 2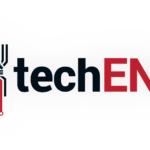 The Google Pixel 2, announced not more than 48 hours ago is Google's answer to the endless flagship market of 2017 and 2018. It is Google's 2016 Pixel replacement and it looks just as good as it was. In some sense the familiar looks is great, why change something that is not broken in the first place. Now let us talk specs.
Processor
Qualcomm Snapdragon 835 (8 Cores)

Octa-Core @ 2.35GHz (4 cores) + 1.9GHz (4 Cores)

RAM
4 GB
Memory
64/128 GB on board
Graphics Processing Unit (GPU)
Adreno 540
Display
OLED panel/pOLED(Pixel 2 XL)

5.0-inch (~441 ppi) @ 1080p Full HD (1,080 x 1,920 pixels)

6.0-inch (~538 ppi) @ 1440p quad HD (1,440 x 2880 pixels)

Corning Gorilla Glass 5

Operating System
Android 8.0 Oreo
Battery
Non-Removable 2,700mAh/3,520mAh Li-Ion

Fast Charging

Connectivity
Nano SIM and eSIM

Wi-Fi IEEE802.11 a/b/g/n/ac

GPS/A-GPS

Bluetooth 5.0

OTG Support

USB Type-C (USB 3.1)

NFC

Camera
REAR:

12.2-megapixel f/1.8

OIS

HDR

LED Flash

4K Video recording (30fps)

FRONT:

8-Megapixel f/2.4

Softlight flash

1080p video recording (30fps)

Sensor
Accelerometer

Proximity

Fingerprint

Ambient Light

Gyroscope

Additional Feature(s)
IP67 Dust and Water Resistant
So what is new with the new Google Pixel 2 flagship device? First off, as subtle as it is the Pixel 2 packs a new 12.2-Megapixel main shooter that, in DxOMark  performs not only better than before but better than everything else that is in the market currently. While everyone else if going off about having two cameras at the back for Bokeh or depth effects though Google has done away with just one camera though; which we do find a little odd. With f/1.8 though the lens opening is wide enough to take photos with great depth of field without deploying the complicating technology of dual-lens cameras. What is more with the new camera app is that it works with Google's machine learning technology to smartly capture moments so that you will not miss a thing. At the same time the machine learning capability allows users easy access to all the camera's features.
Of course high quality photos take up plenty of space. There is the 64GB or 128GB built-in storage that you can rely on. As we have learned though these spaces run out pretty quickly. There is however Google Photos which allows you to store an unlimited amount of photos taken on the Pixel 2 on the cloud for free.
Google Assistant on the Pixel 2 is also now more advanced that ever. All you need to do to activate the Assistant now is by giving the device a squeeze. You only need to dictate your commands after that with ease. The Google Assistant on the Google Pixel 2 is claimed to be cleverer than ever with text message dictating. They claim that you will almost never have to correct your text messages ever again with the Google Pixel 2. The Assistant squeeze-to-launch function is supposed to work even when the Pixel 2 is in a case.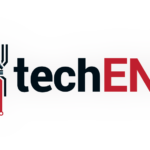 Then there is something called Google Lens. From what we gather this new feature on the Google Pixel 2 is the next evolution of what we remembered as Google Goggles. Google Lens will identify and recognise anything from your environment as you take a photo of it. It can even work with photos you have already taken to find its location, landmark, history, or whatever detail you fancy in that particular photo. Google Lens can also identify URLs and contact information from any picture and add those details into the Pixel 2 should you choose to.
Then there is the brilliant OLED display of the Google Pixel 2 at 1080p Full HD crammed into 5.0-inch under a Corning Gorilla Glass 5. OLED displays are known for their great colour contrast and reproduction and we are expecting no less from the Pixel 2. The bigger brother, the Pixel 2 XL features an even better 6.0-inch display that sports a 18:9 widescreen 1440p quad HD resolution on top of a pOLED technology protected by a similar Corning Gorilla Glass 5. For even more protection the Pixel line up is now IP67 rated dust and water resistant.
Even the battery is beefed up on the Google Pixel 2 at 2,700mAh and 3,520mAh for the Pixel 2 XL. According to Google the batteries should last you a whole day of use. Should you need power quick though the device supports fast charging that gives it 7 hours of usage time with only 15 minutes at the wall. Of course the latest and greatest from Google packs the new standard USB Type-C port for charging, file transfer, and now to plug your headphones in.
This is where the bummer comes with the Google Pixel 2 and Pixel 2 XL. It loses the industry standard 3.5mm jack in favour of active noise cancellation technology through the USB Type-C port. We assume also that the Google Pixel 2 and Pixel 2 XL will come with the 3.5mm jack adapter for the USB Type-C port though. There is also a new Bluetooth headphone that Google just announced but we will look at that a little later.
The latest and greatest from Google will obviously run the latest Android 8.0 Oreo. The two Google flagship will be the first device to run the new Operating System alongside the last generation Google Pixel. The Google Pixel 2 comes in Just Black, Clearly White, and Kinda Blue colour variants while the bigger Pixel 2 XL comes in Just Black and Black & White colour choices. Pre-orders in the United States have started with prices starting at US$649 (MYR2,745*). Both products will also be available in Australia, Canada, United Kingdom, Germany, and India at the same time as United States. The Google Pixel 2 XL will eventually make it into Singapore, Italy, and Spain later in the year. There are no current word on whether there will be an official presence in this part of town as of yet. Here is us crossing our fingers for that possibility!
*approx. exchange rate at US$1=MYR4.23 (6/10/2017)