We had an opportunity to sit down with one of the most interesting start-ups in not just South East Asia, in the whole internet world really. We had a sit down with a start-up that looks to change the internet world, a company with a concept that looks to change the way we use the internet and explore the magical and wonderful world that is the world wide web. That organisation calls themselves Boogle, we know them as the same name too.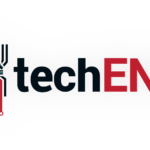 If you have not heard of Boogle, we cannot blame you too much. If you do, you would know their value and what they propose the internet should be like for everyone. To those who are not familiar; Boogle is a search engine at its core, to put it simply at least. To be specific, it is not a regular search engine – Boogle is a search engine that builds on top of the blockchain technology. They even offer their own VPN service to users for no extra cost. You just need to get on top of their platform at boogle.io and make a search, as simple as that.
We would leave the Boogle talk, or the introduction of the search engine to the experts though, the founders themselves. We sat with them for an afternoon in this two part interview to find out even more about Boogle and how it works for you. In this first part of the interview we wanted to understand what Boogle is in its entirety and how Boogle and all its mechanics work.
Of course, the first question that anyone would have when you stat mentioning Boogle is; "what is Boogle?" According to Boogle themselves, they pride themselves as a Blockchain search engine. In a sense, they are a search engine that gives unfiltered access to the community, to its users. It is also a search engine that is supposed to be more private and secure than the ones we are already used to thanks to blockchain technology. That also means, rather than having every word you search for define you as a user, Boogle scrambles the information and keeps you anonymous everytime you get on the platform.
Compared to other search engines in the world today, Boogle is the first among them to utilise the blockchain technology. Using blockchain as well, the search engine is supposed to be even more secure than what we are used to. Technically, the data collected by every search is unique on its own and floats in blockchain. Everything is secured on blockchain, everything is stored in blockchain. That also means that there is technically no one person or entity that holds the exclusive access to Boogle's user data. They also have a built-in VPN for good measure. Boogle's built-in VPN is completely free too, which also allows users the full access of the internet.
There is also a possibility for authorities to work with authorities to limit access to certain contents that could prove to be detrimental to humanity in general. That said, that actually means that the government would have access to data in their regional node. While that may sound like we are still putting our data to the government, the data from Boogle's database is completely scrambled. Identities of users are still protected and private on Boogle.
Of course, this is a blockchain based search engine; which also means there is a cryptocurrency element to it. They call it BooCoin, and it works pretty much like how think it does. No, as far as we can tell, it is not BitCoin and is valued anywhere near. They also run on differing blockchain databases and therefore is completely unique. In itself as well, BooCoins valuation is pretty interesting too. It is completely dependent on the community and its utility. BooCoin has two valuation as well, the volatile and stable market; each with their own calculation and conversion formula.
In the next part of this interview we would be exploring more use cases of Boogle and a little bit more about the cryptocurrency that is BooCoin as well.