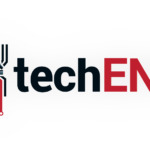 This year it seems to that smartwatches are the new trend with the market suddenly booming. With manufacturers including Apple, Samsung, Motorola, LG and Asus churning out their own versions of the wearable, the Android Wear platform has proved to caused a sudden need to be the best in the wearable tech industry.
With a surge in the market, it's no shocker when we get news that yet another tech company is jumping on the smartwatch bandwagon. However, a latest announcement has for once, taken us by surprise. Last week, Intel and Fossil announced that their partnership involves a collaboration on a wearable device. It's an interesting match up. What can we actually expect for the chipset maker, Intel and watchmaker, Fossil?
Well, smartwatches are in no way smartphones. Previously, companies such as Samsung and Motorola were experts in their fields. The phone manufacturers succeeded in making us believe all we needed was a smartphone. It had everything – from the time, to notepads, to emails. Now however, tech companies are venturing into waters where they may know the software part of the deal but need help from watchmakers such as Rolex, Swatch and Fossil to provide insight into the design part of it. These companies have been in the watch industry way before phones existed and what they know e.g. what design works and what design is different is a gold mine of information for tech companies who want to make their own version of the smartwatch.
It's no more a simple ball game of what does the smartwatch feature app wise. The physical appearance is something that has become crucial in which smartwatch to purchase. Samsung opt for the slick square design where as Moto 360 turned out to keep to the simple watch design you can find in the current market.
So what can we expect from this partnership? It may give Intel an edge. It did attempt to release a smartwatch previously but failed. Maybe it could learn from what its the market and refine the software and app selection. What gives them the upper hand is the full on collaboration and input from Fossil. If Fossil can come up with a design that speaks to the masses, we might just have a winner in the smartwatch market. Intel has time to come up with something that is mind blowing as the speed of the smartwatch industry doesn't seem to be slowing down or fading away any time soon.
Source: Gizmodo