The best technologies are the ones that makes your life better and integrates in your life so easily that it does not make itself known to you. In a way, you can describe it as; 'working like magic'. It is not everyday too that you find those tech items. In order for tech companies to come up with those things, they have to constantly innovate and evolve; which can get very expensive for manufacturers
ASUS though is one of those companies that experiments with new technologies. Remember the PadFone? That was by ASUS and it made so much sense when you could transform your smartphone to a tablet just by docking it into a larger display. That project died due to costs though. Then there was the Transformer Pad where you can turn your tablet into a laptop experience just by attaching it to a proprietary keyboard with an extra keyboard at that. The product did not live to see 2018 but the concept took off when the first Microsoft Surface surfaces.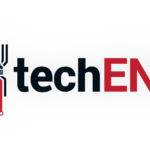 Then we see this little thing right here that is called the ASUS ZenBook Pro. A thin, portable PC with big power. It is specced like a decent gaming PC, so its dense. The kicker here is not its power packed body with lean muscular lines though. Rather it is what is below the keyboard inside its sleek clamshell that makes this PC special. It has a 5.5-inch Full HD 1080p LCD display as a track/touch pad. ASUS lovingly calls it the ScreenPad, for obvious reasons.
Is the ASUS ZenBook Pro 15 and its 5.5-inch Full HD ScreenPad worth whatever asking price ASUS puts up though? Is the ScreenPad everything they say it would be? Revolutionary and all-powerful? Or is it just a gimmick, for people to gawk over and show-off for a while, then left to its own devices after a year of abuse? That is why we are here no? Let us find out, together.
Design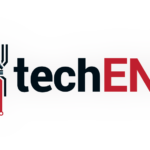 The ASUS ZenBook Pro 15, as compared to plenty of 15-inch professional type of laptops look a little on the bulky side. But looks can be deceiving though, it is not actually that bulky. It is no thicker than the older Vivobook S15 yet remains smaller with its 15-inch display. The 15-incher that we are testing here has a 4K display unit which looks gorgeous by the way. We will talk about the display more later.
The bulky looks of the ZenBook Pro 15 does not make it look like a fat boy holding sticks of ice cream though. It has a beautiful bulk to it. The bulk makes it look purposeful, functional. It looks muscular in all the right places; it looks like a lean mean machine. It looks beautiful, and proper; kind of like ASUS' latest ambassador, Gal Gadot. It is a superstar in its own right, packing its own hidden skills and features.
The Zen swirl that made the ASUS Zen brand name so recognisable is still on the ZenBook Pro 15 underneath a smooth finish. It looks even better than any other ZenBook we have laid our eyes on. The swirls are so subtle we called it the ninja swirl. We like the smooth cover too. It may feel a little plasticky but we know it is solid, because it feels it.
In its closed clamshell position, there is a little bit of a Macbook Pro feel or look to it. It is not a bad thing though because that means that this actually looks expensive without trying too hard. There are some gold accents here and there that may look gawdy to some but to our eyes it adds to that deluxe flair.
When you open it up the island keyboards greet you with the brushed aluminium top. Then you see the 5.5-inch display below the keyboard. It doubles as a touchpad too, which makes it a little confusing now. It is a good look though, very clean. With the ScreenPad there is no need for any additional touch bar that runs along the top of the keyboard for extra controls and other nonsense. We can even set the ScreenPad's wallpaper to one that we like so there are more creative freedom with that.
The fingerprint sensor obviously cannot be put on the touchpad anymore; it sits on the bottom right corner below the keyboard, right where there harman/kardon logo is. It may not be the best place to put it for ergonomics purposes but at the same time it is not like you will use the fingerprint sensor that much when the laptop is on anyway.
Hardware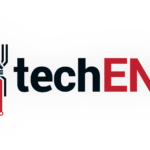 The ASUS ZenBook Pro 15 comes with a slew of options. You can spec it up to an 8th Generation Intel Core i9 too if you are a little crazy, or need that kind of power. The one we have is a modest Intel Core i7-8750 clocked at 2.2GHz. That potent processor is paired to an NVIDIA GeForce GTX1050Ti and 16GB of RAM for maximum attack.
The combination we tested will set you back MYR8,899. That kind of money also buys you a 1TB built-in SSD that stores all you need. Because it is an SSD there is little to no delay in retrieving all your work too. You also get a 15.6-inch Ultra HD 4K resolution LED-backlit display with Delta E<2 and 100% Adobe RGB colour gamut with PANTONE certification. You also get a 71Whrs Lithium Polymer battery that can actually last quite a long time if you use it sparingly.
Specifications (as tested)

Processor
Intel® Core™ i7-8750H 2.2GHz (TurboBoost up to 4.10GHz)
RAM
16GB DDR4 2400MHz
Hard Disk
1TB M.2 SSD
Graphics Processing Unit
(GPU)
Nvidia GeForce GTX 1050Ti with 4GB GDDR5 VRAM
Display

LED-Backlit

15.3″

4K UHD (3,840 x 2,160 pixel)

Delta E<2

100% Adobe RGB Colour Gamut

PANTONE Certified

Touch Sensitive

ScreenPad

5.5-inch

Full HD (1,920 x 1,080 pixel)

Super IPS+

Glass-covered for fingerprint and smudge resistance

touchpad (up to four-finger)

Operating System
Windows 10 Home 64-bit
Battery
71Wh 8-cell lithium-polymer battery
Connectivity
Wi-Fi 802.11 ac

Bluetooth 5.0

2x Type C USB3.1 GEN2 + Thunderbolt 3

2x USB 3.1 Gen 2 ports

HDMI 1.4

MicroSD Card Reader

Miscellaneous
VGA Camera with dual Mic

LED-Backlit Keyboard

harman/kardon audio with ASUS SonicMaster and SmartAMP

Fingerprint sensor
Features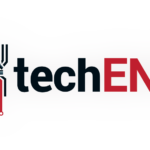 Of course we have to start with the display, it is literally the first big thing that you would notice on any laptop. It is where all the magic is shown to you, the UHD display with near perfect colour representation. The only way to describe the display on the ASUS ZenBook Pro 15, in that sense is that the display is gorgeous to look at. Colours are so good that they look almost real.
Since the colours are so accurate, this display is perfect for any sort of Adobe Photoshop or Lightroom work. Colour correction is a breeze on this display especially when you work with plenty of Adobe Premier Pro and after effects; sometimes colours change a whole lot of things in a film. Beyond that, even films from Netflix look great. It is quite unfortunate that we ourselves do not have enough 4K UHD films to take advantage of the 4K display.
We make that up with the harman/kardon tuned ASUS Sonicmaster speakers firing outward. The audio on this thing is amazing, even without subwoofers basses are still discernible, though it could use more power. Although all of those still does not compare to the ScreenPad.
ScreenPad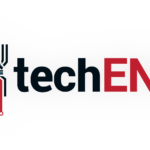 The magic that is the ScreenPad is pretty much why this product sets you back MYR8,899. The 5.5-inch Full HD display is a IPS LCD panel that is covered with frosted glass that is meant to prevent smudges from fingerprints and oil stains; to maintain a clean and proper look of a regular touchpad. It is even properly recessed into the body to fool your brains into thinking that it is just another touchpad.
Of course the moment you turn it on, you know that it is not a regular touchpad. Instead it packs a smartphone like experience that is meant to complement the ZenBook Pro 15. It is a fixed smartphone though, you cannot take it out.
Technically, it can act as a few different things for the ASUS ZenBook Pro. You can either turn it off completely, or just use it as a regular touchpad. That is when there are no other things that are on the display other than the display itself. Nope, there is no backgrounds either, just play black touchpad.
Put it into ScreenPad mode via the f6 Function button though and it lights up with whatever background you choose. There is a small tab that you can pull down from there to launch, of the ScreenPad, a music player, calendar, app launcher, and calculator. You can even download an extension for Spotify to control your Spotify music via the ScreenPad. You can even turn it into a remote for your YouTube sessions, only on Google Chrome though; annoyingly.
Then there is the extended display mode. The arrangement is quite obvious on how to get from one display to another. In that mode, the possibilities are endless, you can even play your PC games on the smaller display if you like. The best part is that the second display on the ScreenPad still works as a touchpad as well so you do not need an extra mouse to work with the secondary display.
The possibilities of using the ScreenPad is nearly endless, and will go as far as developers and ASUS would want to take it; much like how the mobile App ecosystem works. We used it as an Adobe controller screen while the program monitor stays on the excellent 4K display. I've even left Netflix on the Screenpad while browsing through emails and work; which was quite detrimental to my productivity, but hey it works is what I am saying.
Performance and Display(s)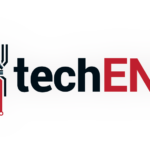 The ASUS ZenBook Pro 15 is targeted towards one part of the market – the creative professionals. The gorgeous looking 4K display is not just a display for you to watch Netflix on, it is also a touchscreen. Which means you can actually use a passive stylus to do your doodles on Microsoft Paint, or whatever doodling app you have.
That is not the reason that this is a perfect PC for the creative professionals. The PC is also loaded with a very powerful processor accompanied by a decent performing GPU that is good enough for an entry-level gaming PC. What about its 16GB RAM and 1TB SSD? Everything on this is designed for speed and smooth operations running graphic intensive applications; applications that is designed for the creative professionals on-the-go.
Those are also not the reason that this is designed for creative professionals. It is the combination of all these things that makes this such a perfect combination for the creative professional on the move. The Thunderbolt power even makes sure that the PC is compatible with designed grade monitors while the GTX1050Ti will ensure that the ASUS ZenBook Pro 15 can run the ultra high-resolution displays that the creative industry needs to use. While you are going places, the super accurate UHD display got you covered.
That said, because the ASUS ZenBook Pro 15 packs a punch that matches most entry-level gaming laptops it runs games as well as a gaming PC does. The only difference this will have compared to, say an ASUS TUF Gaming Laptop is the gorgeous 4K display and bright colours. That display is also why it costs double the TUF Gaming Laptop. PUBG ran as smooth as it can on low graphics, so gaming is no issue for it at all. That means this is not the "all work, no play" Harry.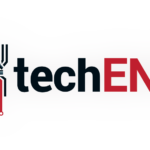 It is still a professional, industry grade, work powerhouse though. At that, this works as a flawless companion. Adobe Premiere Pro and After Effects worked perfectly, albeit After Effects lags a little from time to time. It still works though, no crashes as far as we were working on it. It runs Adobe Photoshop and Illustrator runs as perfectly as it can without any hiccups. Colour correction on any of these application is unlike any other laptop though. Colour accuracy is important when you do these and most portable PCs will not come with anything that is nearly sufficient. This is not one of those; which also means colour correction is a breeze, and will turn out just the way you intend it to be.
Then you look down and see an industry standard Full HD display that is as big as a smartphone's display. It may not have the same PANTONE certification but it still looks good. It is good enough for you to even play games or watch your Full HD movies on it, which is great. But it is also large enough that you can put a word document on it and still read the words as clear as day. It is functional too when you need two displays to work on, leave YouTube or Netflix running which processing your emails and what not. Or to get extra productivity done by leaving the Excel sheet on the ScreenPad while you write your report. But it is meant to be running together with Adobe's suite of applications which means you can leave your monitoring on the 4K display and the controls on the little ScreenPad, the less visual-intensive stuff. Even with Adobe Premiere Pro running at full-time, there are no noticeable lags or slow downs. It is a perfect secondary control display.
ASUS ZenBook Pro 15 – The Multi-Purpose Go Anywhere Powerhouse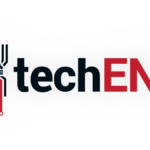 There are very little notebook PCs out there that actually suits our usage due to the display's constraints. Most of the time, for any creative professional or power user, buying a reliable and powerful laptop is half the story of getting their workstation ready. Most of these times too, for us especially, users have to buy the laptop and rely on a bigger, higher resolution, more expensive external secondary display to do crucial colour calibration or even monitoring the program. These are usually due to the lack of accuracy in the built-in display of most laptops these days, even when they pack 4K resolution.
The ASUS ZenBook Pro 15 solves this display issue gracefully, in a pretty looking package that looks like it is ready for the corporate world or even gaming room. It looks proper, like a lawyer with well pressed three-piece suit ready to battle out in the courtroom but can even go an a one-on-one match on the basketball court. It even has the stamina to keep up on both ends when you need it to. It's battery life, at this spec anyway is the best that we have seen so far. I have gone about 5 hours without charging the PC and the battery still has 20% charge left. Provided though I was not running any games, or graphic intensive applications, kept the display at an acceptable minimum brightness, but the ScreenPad stays on with its own wallpaper which consumes the battery a little faster than when you just keep it as a black screen.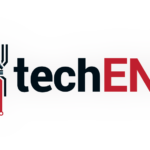 To answer the questions we posted earlier in the introduction of this review we put this ASUS ZenBook Pro 15 through our own series of daily lives. We edited videos multiple times on this machine, played games like PUBG on it, watched Netflix without plugging it in, worked off-site for a whole day on it, and much more. The only thing we did not do is douse it in water or oil and then set it on fire. It worked flawlessly as far as we tested it without too much of a hiccup. We've only experienced some lags when we were rendering via Adobe After Effects.
Is it a gimmick, a show-off piece? It could be, if you do not actually take advantage of its full power, and potential – as of now that is to use it as a secondary display, or use it to control your YouTube videos, or even Spotify. In future there are going to be more things you can use the ScreenPad with. Even if you do use all these from time to time, you can leave it turned off too to save battery anyway.
Is it revolutionary? It technically is not new. We have seen something like this implemented by one of ASUS' ROG competitors. But there is definitely more to this new implementation, sort of more flexibility on what it can be used for. But it is potentially a powerful tool for creative professionals, especially ones that works plenty with videos and photos. Even designers can appreciate the colours projected on this machine.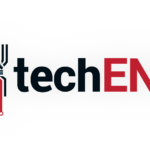 Is it worth MYR8,899? To us, that is a yes; it solves our issue of having a portable PC with less than par display for colour corrections on photos and videos. It even games well while allowing us to multitask at that. If you are the sort that just needs a gaming PC though, this is not your product; go for the ASUS ROG Strix SCAR II instead. This is meant to be a workhorse for the professionals, specifically the creative professionals. To those, the display and colour accuracy is nearly everything; which means this is perfect for them. At the same time, you are not really paying for what powers this thing. For the ASUS ZenBook Pro 15 you are really paying for the two gorgeous displays that dominate the top half of the PC case and the lower part of the keyboard panel. It is the working experience that you get from this that costs your nearly MYR9,000 of your money; for that, you get a workhorse like no other.
There are very few items in our extensive list of review that we miss working with. These items hold a very special place in our hearts and minds because they genuinely blow our minds away. We enjoyed using these products, and sometimes get amazed by the sort of results we get from these things. This ASUS ZenBook Pro 15 is one of those products that does such a thing. The price is, we admit, a little on the steep side. Who pays MYR9K for a laptop that is not for gaming or at least a desktop replacement? I tell you who, those who understands the value and appeal of the ZenBook Pro 15. Yes, of course you can get a better specced gaming laptop for that price, but what is wrong with the specs you get on this thing? It is powerful too. Also, how can you ignore that gorgeous PANTONE certified 4K display?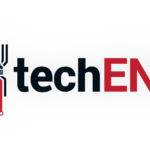 The ASUS ZenBook Pro 15 is a memorable device, not because it was expensive. It sticks with us because we loved it as an idea. We loved working on the lean mean machine, but yet it looks so discreet and regular that it is elegant. It contains the power with grace and it moves with grace. It works like magic; and what do we love about magic? Everything just works with grace, all the complex stuff are hidden, and it just wows you; that is the ASUS ZenBook Pro 15, magic.