The Xiaomi brand is not an old one in the modern world that we know today. The brand though is a veteran when it comes to the smartphone business. They started out in China a few years before they made the Xiaomi Mi 3 a worldwide phenomenon. We say that it is a phenomenon because of its successful sell out everywhere in the world it launches, which was impressive since they only sold the device online. Everywhere in the world where they launched a Xiaomi Mi 3, they sell out within minutes, seconds even in some places.
Ever since they launched in the market with the Xiaomi Mi 3, a flagship grade smartphone with premium build with a price tag of less than MYR 800, they have made a name for themselves in making very affordable smartphones without actually skimming on hardware and build. They even have their own fan club.
One of the segments where they really excel is the budget smartphone category. To serve that market they separated into a secondary brand name; Redmi. Despite the difference in names, Redmi devices are still Xiaomi devices that comes with the same MIUI. One of the entry to their entry level sub-brand is the Xiaomi Redmi 6.
Labeled as the entry level smartphone king, the Xiaomi Redmi 6 does come with exceptional hardware for its price. Even though it was launched in back in June 2018 the phone would consider itself an old device but it still gets the job done as a smartphone.
Design
This slideshow requires JavaScript.
As an entry level phone the design and aesthetics are not a priority for this phone. That said it still follows Xiaomi's simplistic design language. The back of the phone is not completely flat and has a slight curve to it making it easy to hold with one hand. Since it is also has a screen that is only 5.45-inches, navigating the touch screen with one hand is super easy. The placement of the fingerprint sensor is placed at the back of the phone as usual. With the small size of the phone it is easy, comfortable and natural for you to use the rear mounted fingerprint sensor.
One thing that we have found odd is the placement of the speakers. Most phones including Xiaomi's other phones have the speakers placed at the bottom where the charging port is. This Xiaomi Redmi 6 has the speaker on the back of the phone instead. While it does give louder audio experience with the speaker is placed on a smooth surface. It has the opposite effect if you place it on a phone stand or resting on something to watch a video as the audio would not have a surface to reflect on.
The device comes in various colours; dark grey, gold, blue and black. While I personally prefer the black one; the device we have here is the gold colour variant. The gold colour on the device does look fancy and premium. After using it for sometime the colour tends to be little dull to us and isn't as attractive as when you first lay your eyes on it. As for the front, the gold and blue variants get a white bezel while the other colour options get black bezel. The black bezels does make the device's display look and feel a little larger.
Hardware
As an entry level phone you would expect the most basic of hardware. The Xiaomi Redmi 6 still comes with a Octa-core processor in the Mediatek MT6762 Helio P22 processor though. Still it is an entry level processor. The System on a Chip (SoC) is paired to 3GB of RAM, which is a reasonable amount of RAM.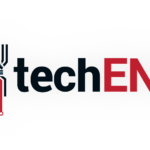 As for internal storage, the Redmi 6 has an internal storage of 32GB. Of course, these days, 32GB of storage is definitely not enough. So to future proof the phone Xiaomi has a dedicated MicroSD card slot that supports up to 256GB MicroSD cards.  The dual camera system is made up of a 12MP and an aperture of f/2.2 which also has auto focus paired to a 5MP and f/2.2 aperture depth sensor. As for the selfie camera it is a single camera with a 5MP module which has an aperture of f/2.2. While image quality is not amazing it still gives a clear image quality to be viewed on the screen of that phone.
Specifications
Processor
Mediatek MT6762 Helio P22 (8 Cores)
Octa-Core @ 2.0GHz
RAM
3GB (As Tested)
Memory
32GB (As Tested)
Expandable up to 256GB via MicroSD
Graphics Processing Unit (GPU)
PowerVR GE8320
Display
IPS LCD 5.45-inch (~295 ppi) HD+,
18:9 ratio (720 x 1,440 pixels)
Operating System
Android 8.1 Oreo with MIUI 9.0
Battery
Non-Removable 3,000mAh Li-Po
Connectivity
Dual SIM
Wi-Fi WLAN 802.11 a/b/g/n
GPS/A-GPS
Bluetooth 4.2
OTG Support
MicroUSB 2.0
Camera
REAR:
12-Megapixel ( f/2.2, 1.12µm wide-angle)
5-Megapixel (f/2.2, ultra wide-angle)
Dual Pixel
HDR
LED Flash
1080p Full HD Video recording (30fps)
FRONT:
5-Megapixel
1080p Full HD video recording (30fps)
Sensor
Accelerometer
Proximity
Fingerprint
Ambient Light
Gyroscope
Face Unlock
Miscellaneous

3.5mm headphone jack
User Interface (UI)

Next comes the user interface. The Redmi 6 runs under the Xiaomi umbrella thus they run the same Android skin which is the MIUI 9.0. The Android version on the other hand is just running on Android 8.1 Oreo. The MIUI is quite bare for what it is. But it does come with the latest MIUI 9.0 which is great as it does contain many of the fancy features which are in Android 9 Pie.
This slideshow requires JavaScript.
While the user interface of MIUI feel familiar to a basic android yet the MIUI feels very bare bones. It has all the functions you need but lack the customisation abilities to cater personal preference. The lack of customisation to make the phone more convenient for you to navigate around. The navigation buttons are fixed in placed. The home button like most phone is in the middle, the back button on the right and of course recent app is on the right. While it is the most common layout some people prefer the ability to customise the placement of the buttons or even remove them completely.
But luckily it does allow you to enable the full screen display that enables you to use gesture controls. Which is better than expected but not ideal as some app has multiple pages that you swipe left and right to navigate. So sometimes instead of swiping to go back you end up swiping to the next page instead. But not to worry as you can enable Quick Ball. Quick Ball is a translucent ball that can be moved around the screen which pops out five shortcut options when activated. The shortcuts are Home, Recent Apps, Screen Lock, Screenshot and Back. With the combination of gesture controls and quick ball makes it really easy to navigate through the phone and applications that has multiple pages.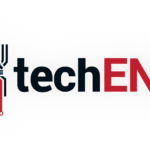 As for colour and theme personalisation. You only cannot change it by default but there is a Mi Theme app that you can search and download various kinds of theme. The theme ranges from plain colours to textures and even fictional characters. You can also make your own theme and upload to the community page for others to download. But you are required to make a Mi account and log into it with the Mi account.
Performance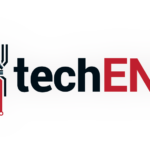 As for performance, while it does run on an Octa-core like most phones these days. But the processor as mentioned above is just an entry level processor that runs the quite slow. As it is slow it also can't operate two heavy apps at the same time. The phone would also heat up quick fast when undertaking heavy loads thus making it perform slower.
Call and Connectivity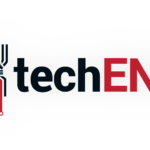 It is a budget device, expecting plenty out of a sub MYR 600 device is quite unreasonable. In that sense, it packs the most basic of connectivity tools at its disposal. It does the usual WiFi, but it will not connect to any 5GHz network. That also means you do not get to enjoy super high speed internet if you have one. If you have a any fibre that goes above 100Mbps, you might not want to consider this device.
Making calls is quite straight forward with the Xiaomi Redmi 6, just like any modern smartphone. Again, everything is pretty basic here. You do get dual microphones for noise cancelling though. The result is a loud and clear earpiece that gets the job done with no fuss or frills. oud and clear and it gets the job done.
Gaming
Performance for gaming is surprisingly better than expected. The game tested was PUBG Mobile on low settings. Playing games would also heat up the phone but surprisingly it does run the game smoothly without any lag or freezes. But the frame rates do drop during heavy animations or jumping between loading screens. Gaming experience was not bad but battery drains fast while gaming and as mentioned above about the speaker placement. So gaming with the back speakers is a terrible idea which requires you to use earphones. But using the earphones would also get in the way of gripping your phone as the 3.5mm headphone jack is placed on the top of the phone.
Multitasking
Applications can take a little bit to launch compared to flagship phones but it is only about three seconds delay. The problem only occurs when you switch from one heavy loading app to another. Then it would take quite a while for the other application to load. But for a phone that only retailing for MYR 525, what more can you ask from it?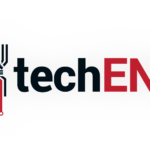 Still, considering its price and hardware, it is a largely usable device. You might not want to leave too many apps open though no thanks to only 3GB sized RAM. You still can have multiple tabs open on your Google Chrome and still do fine though.
Battery Life
The Redmi 6 comes with a 3,000 mAh battery that is non removable which is considerably small compared to other phones in the market currently. It may not sound like much but you will be surprised on how long the battery lasts. The charge, as we tested, will last you at least a day or so on a single charge. Of course that is on moderate daily use with Whatsapp taking up most of the screen time. Of course that use is mixed with some phone calls thrown in, some extra text messages coming in, emails, probably some photo taking from time to time, and of course, web browsing.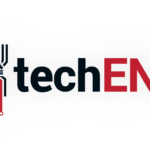 When you do get into the mood to game though, you might want to carry an extra powerbank with you. Trust me, heavy applications like 3D games would drain the Xiaomi Redmi 6's battery like you sucking your favorite dry. Surprisingly, the usage of social media applications and watching videos does not heavily drain the battery which is good as you can watch videos with volume blasting and not having battery anxiety.
Benchmarks
Benchmarks, as we and many others have said or pointed out before, is a very good way of pushing a smartphone's boundaries and measuring how a device performs. Every device out there scores differently and produces differing numbers to indicate differing advantages in different use cases. It is one way of measuring a device's general performance and putting them in numbers.
This slideshow requires JavaScript.
Thing is, we also have said before that benchmarks is just one way of telling how a device performs. Plenty of manufacturers also put a special benchmark mode to allow their devices to score well in benchmarks and that is that. How a device performs in benchmarks is not a sure way of telling a device's real life performance. That being said, we still do run devices through benchmarks. We take the numbers and results with a pinch of salt though. Still, here are the numbers.
Display
As mentioned above the screen is only a 5.45 inches screen. It may sound like a small screen as most screen these days comes at 6 inches or more. But keep in mind that even the iPhone 8 Plus is only 0.05 inches bigger than this Redmi 6 and you would not even tell the difference.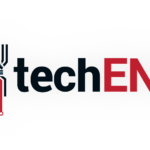 The display uses an IPS LCD display which is not fancy considering some budget phones come with Super AMOLED displays which are brighter and vibrant colours. But that does not mean its a bad display and it is also cheap to replace compared to the fancy displays. The LCD does not lack in colours as well as it is able to display 16M colours which are easy on the eyes.
Another thing that I like about the display is that it does not have a notch. Yes it has a bigger bezel but I would prefer an uninterrupted screen than having a notch as it would not disturb the viewing of videos.
Camera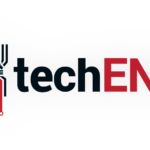 The camera, the one component that would most likely have some cost cutting feature in a budget phone. Even though it is an entry level phone, Xiaomi has given the phone a dual camera setup featuring a 12MP + 5MP rear camera and a 5MP selfie camera. But did Xiaomi skim on the camera sensor to save cost? Fortunately no. Even though its an entry level phone, the camera still performs excellently by giving you clear and high resolution pictures. While it may not be clear as crisps compared to flagship phone. The Redmi 6 does surprisingly well for its price point.
Gallery
This slideshow requires JavaScript.
Cheap Deals
All in all, it is an out of date phone compared to its competition today. You could say that it is not up to par with current phones. There are a lot of more powerful devices you can get with your money today.
It has a very low price tag at MYR 525 though. With these kinds of device, you may not even use them to game at all, that is not the purpose of this device. It is built with the main purpose of mobile phone at its heart. It does all the basic things well, it makes phone calls and types your messages. Of course, it keeps you connected with the modern times as well; you are always online and reachable with the necessary apps and enough data.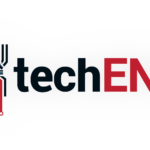 For people that may not be too technical about things and may not something as 'canggih' (high-tech) as the super expensive flagships, this is a perfect entry-level device. Its UI lacks the customization of the flagships, true. The things is, the UI is simple and is made with simplicity in mind. It is made to be simple to use and maintain without requiring too much time to work around. It is basic, which also means there is not much setting up to do.
It does not just serve that purpose though. It is a very good device to use as your secondary, a work device if you will. It still takes your email like any other smartphones. It still allows you to scour the web as much as you need to. It can still get you to places with Google Maps, or Waze, or HERE Maps. Of course, the trade off is that this is still a very basic device, so you cannot expect it to be your video editor. You can , however take clear enough photos for work, if your work does not require you to print the photo or use it as a public display. If you are in need of those that needs them to be distributed publicly though, I suggest you open your wallet a little and expand your budget. If not, you really do not need anything else.