The Active Noise Cancelling (ANC) game has been played for a long time. Sony is one of the main brand that has been contributing to the ANC hype for a long time now. They are one of the veterans in the field and they are very good at it.
Since the introduction of their ANC headphones, the Sony MDR-1000X, they have been at the forefront of the technology. Well, there is the other ANC headphone that is the Bose QC35 which was deemed to be slightly better than the MDR-1000X in almost every way except for price.
Since then Sony have upgraded their iconic ANC headphone to the next version, the WH-1000XM2 (M2 stands for Mark II). That was even better than the MDR-1000X in built quality, sound quality, even ANC implementation; it is not so disorientating anymore and you can choose to allow the ANC mic to pick up noises you need to hear or certain PSA frequencies. So it was better in every way, even better than the Bose QC35. We reviewed the WH-1000XM2 here.
Bose responded with the Bose QC35 II, an improvement to the original QC35 in terms of the sound quality and ANC implementation. The QC35 II, people say, has some marginal advantage to the Sony WH-1000XM3 just because it is newer. Then Sony responded with the WH-1000XM3 (Mark III) that we have today. Joy of joys, it is a USB Type-C plug instead of a MicroUSB like the two old ones. But is a minor USB Type-C improvement enough reason for you to get the WH-1000XM3 over then now cheaper WH-1000XM2, or even walk out of a BOSE store to just walk into a Sony store for one of these? Read on, find out with us.
Hardware
The Sony WH-1000XM3 actually looks very similiar to the older WH-1000XM2 it replaces save for a few accents here and there. In totality, they look like the same products with different sockets (USB Type-C vs MicroUSB). Oh, the label on the WH-1000XM3 is also different. That is one easier way to tell whether this is the new Mark III or the older Mark II.
Design
Like any other things we review in the website, we start with the outlook of it first. Call it the shell, the casing, or the exterior of the product. It is the first thing that we see, touch, and feel on any product. That is why this is important.
The build quality on the Sony WH-1000XM2 is already very impressive. Despite some quite extensive use of plastics in casing, it still feels premium. You know that there are aluminium materials involved as well in the Mark II, you can feel them in your hands. The sturdy build quality of the Mark II is impressive, solid and durable. Hard to improve on that.
This slideshow requires JavaScript.
While the WH-1000XM3 looks very similar to the Mark II it replaces, and retain mostly the same construction over the Mark II. You have never once felt that it is the Mark II. From the cushions to the strut that goes over your head and the little buttons, everything feels good and solid, slightly more so that the WH-1000XM2. The Mark III's build, though largely similar feels just a little better everywhere. The buttons has a satisfying click over it and feels solid without too much side-to-side movements. This time they are not built flush to the casing. They stand out a little bit as their own islands. They never felt out of place though, they felt like they belong.
The touch pad that is the earpiece cover is now a smooth surface rather than faux leather on the old one, a smooth surface that feels pretty much like the touch pad on your laptop. The strut somehow has a little more give to it, we think it is mostly for comfort purposes than anything else. It never felt like it was going to bend out of shape or even break as a result of heavy usage. It feels solid somehow. We keep in mind though that our unit has been passed around a little bit with certain scuffs here and there so it might have been broken in a little bit. But everything else still feels tight, and solid. Save for the scuffs on some of the plastic parts of the unit, it is safe to report that this thing might still last you another few years or so. You might want to keep a spare ear cushion though; just in case.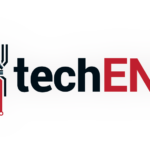 There are a few gold accents here and there to highlight new details that you might have missed on the older hardware. For one, the mic, or at least they covered the mic well with gold rims to make it look more premium. It is all about the aesthetics here, and pretty much a vanity piece. The thing is though, the vanity piece makes the product looks more complete than before. It looked like it was finished properly, somehow better rounded than rugged edges.
Whatever that has been done on the Sony WH-1000XM3 was done so to improve on what they might have missed on the Sony WH-1000XM2. That has been accomplished well in the Mark III. Some of them are even done even better than what was expected in the first place; we like it. Of course, the plastics could use better quality especially when you know that consumers are going to be rough with your products. Considering that it is still holding nicely in one piece though is a sign of a properly designed product.
The case is also an improvement in our opinion. It is still the same shape and the same layout as the previous Sony WH-1000XM2. The Mark III's case though does away with the faux leather on the Mark II. That makes it look more plain, but somehow better in my opinion. While the faux leather feels smoother to touch, the Sony Mark III's case is less pretentious. It does not make a play to make the WH-1000XM3 look more expensive than it is. It is plain and honest in my opinion, which is fine. The colours? Well, again you can only choose between black or gold.
Comfort
We mentioned about the cushioned ear muffs for the earpieces, that you might need spares. This is not to say that the ear muffs will degrade quickly, because they felt like they will not. But any headphone users know that the covering material might degrade over extended use and it is always clever to keep a spare muff for your own good.
Now that we got that out of the way, we can say how comfortable this headphone feels compared to the older one. The older Sony WH-1000XM2 feels comfortable, do not get us wrong. They are soft and light, while the clamp is strong enough to hold it in place for extended periods of time but yet not too tight to cause a literal headache. If you do wear the Wh-1000XM2 over extended periods of time though, you are still going to feel the clamp a little bit, and that is not a good feeling.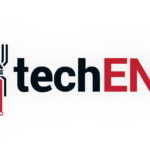 The WH-1000XM3 has a slightly looser clamp on your head, but still maintains a good grip on your head, my head. It never felt once like it is falling out of place, and it never fell off my head. Because it is looser too, there is less pressure on my head and therefore less headache for a longer period of time.
The only complain we might have is with the muffs material itself. Because it is faux leather, it tends to get a little warm after a while and there will be sweat stains on it. While that gets a little uncomfortable over extended use hours, allowing users to wipe the sweat stain off with something as simple as a tissue is a bonus. We would like something more breathable though no thanks to Malaysian weather. We used it plenty when we take public transports.
Dimensions wise, the Sony WH-1000XM3 is very similiar to the WH-1000XM2 as well. The headphone remains very light to the scales and head. That also means the very natural feel of the WH-1000XM2 remains on the Mark III, nice. If you do sit in a well air-conditioned room, using the WH-1000XM3 should be no issue; although you might still want to air your ears a little bit from time to time. There really is not enough ventilation in the earmuffs. Then again, that complete seal is required for the ANC to take full effect.
Specs (Driver)
Type
Closed Dynamic
Driver
40mm Neodymium Magnet (Dome Type)
Frequency Response
20Hz-20,000Hz @44.1kHz Sampling (Bluetooth Mode)20Hz-40,000Hz @LDAC 96kHz Sampling(Cable)
Connectivty
Bluetooth 4.2NFC

3.5mm headphone jack

Battery
Approx. 30 hours with NC on, 38 hours with NC off
Features
Active Noise CancellingAmbient Sound mode
Performance
The implementation of the Sony WH-1000XM3 is very much like its predecessor, the Sony WH-1000XM2, a magical combination of mic and speaker drivers. Like the older headphone, it is a Bluetooth enabled headphone too so cables are really a thing of a past here. It is still a Bluetooth 4.2 devices though to our slight disappointment. This is not to take away the fact that this device still works very well too.
If you do want a more traditional experience, there is still a 3.5mm jack on the headphone with a high-quality cable that is included in the packaging too. You do have to turn the headphone's internal amp on though if you want ANC to work. Still, it is a Bluetooth headphone so we mostly used it as one.
Sound Quality
When we were reviewing the Sony WH-1000XM2, we were quite amazed with the sound quality that the headphone produced. For what it was worth, the WH-1000XM2 was amazing. The tones were balanced. The Sound stage was full and clear. Clarity is not an issue as well with AptX enabled. Again, it is something difficult to improve on and follow up on.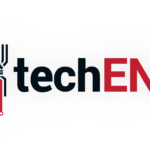 The Sony WH-1000XM3 has done just that though; improve. The sound quality on the WH-1000XM3, although coming from the same sort of drivers from its predecessor is somehow better tuned. Its clarity is a little better than the Mark II, at least to us it was noticeable enough that we know that it was an improvement in its tuning. The balance, as before is nearly perfect and a little better than before somehow.
There is not that much to remark on the sound quality really. For what it is worth, we would say that it is the best sounding head phone that money can offer at this time. Somehow also, using the headphone to have phone conversations was slightly better than before. It is definitely more stable., but it also sounds a little better than before with less muffle and more clarity. Then again, that is what you want from a phone conversation anyway.
The issue starts only when you start plugging in your headphone to your smartphone. The smartphone's amp is not large enough or powerful enough to power a full-sized headphone and that might make it sound a little tiny when you plug it in. When you turn the headphone on though, the Sony WH-1000XM3 sounds even better; only if you have the file for it.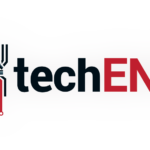 Most of the time, if you are going to listen to Spotify, the Sony WH-1000XM3 in Bluetooth mode can nicely cope and may not sound that much different even if you plug them in. If you have lossless files or even FLAC format audio, listening through Bluetooth may not be the best way to experience your audio. Still, the WH-1000XM3 can cope with those easily enough too. Of course, they will sound better than Spotify too. They sound much better plugged in though.
Again, ANC only works if you turn the headphone on. So if you are going to listen to the headphone without turning it on, you cannot expect ANC to kick in. You know it is on when you stop playing music and 'feel' or hear vacuum, that is when the mic picks up the noise around you and pumps anti-noise to trick your ears.
Active Noise Cancellation
On the WH-1000XM3, it is pretty much the same implementation all over again. Then again, you cannot really change how ANC works right now. It does need that anti-noise to cancel out ambient noise in the headphone. It is much better in the Sony WH-1000XM3 though than it was in the Mark II. Listening to music over ANC sounds like there is no interruptions at all. It is like they are pumped by two different drivers. That also means that music quality and tone is largely not affected, which is a big plus point.
The ANC is less intrusive and disorientating than the Mark II as well. Mind you the ANC feature on the Mark II was already a class of its own, so improving in that seems unlikely until we tried the WH-1000XM3. Although if you leave ANC on without music, you can actually hear the anti-noise being pumped into the headphone.
It does that by measuring your environment, your eardrums' tolerance, your headshape, positions, and plenty of other things. Those things feed the amp and the built-in software to tune the drivers to deliver tailored sounds and anti-noise to your ear so that you get very crisp music with less distracting noise cancelling noise. The tech itself is actually quite amazing, because it uses things like accelerometer, gyroscope, and feeds from the built-in mic to measure all the above things and just change the music listening experience for specific individuals. It is like having a tailor made headphone for your self for a fraction of the cost. Of course, to use it you need to have the Sony Headphone App on your smartphone.
Like the older Mark II, the Sony WH-1000XM3 will also allow you to turn off ANC and stop feeding music if you cover the right earpiece cover (which so happens to be your touch control too). When you cover that, you let ambience noise in. The headphone will also adjust its Noise Cancelling behaviour on its own when you start walking, or sitting, or getting into a train, and what not to suit the conditions better. Unlike the mark II though, the WH-1000XM3 amplifies everything. Not in a bad way though, more like it does give you a little bit of a super hearing. You can hear everything that is happening around you, and I mean everything.
When the person next to you whispers, you can actually hear them clearly unless they are just mumbling. Even the person sitting on the next table is not safe, so you can really hear their conversations. Of course there are modes that allow you to choose the sort of ambient noise that comes into the headphones too. The only bummer here is that the headphone does not allow every PSA from the local public transport modes through into the headphone. I have actually missed a station or two before because of this. Thankfully, I have not missed a flight with this on (almost did).
Speaking of flights, the Sony Wh-1000XM3 has something they call Atmospheric Pressure Optimiser which does some magic and compensates for the changing pressure in a plane. It does that by actually identifying the pressure changes around you and tunes the headphone differently to compensate the noise cancelling features and sound features too. What that does is technically normalising what you are hearing in the headphones for the best sort of music experience anywhere.
Battery Life
Sony promised about 30 hours continuous listening experience. In our use, we have gotten probably close to that claim. Then again, it was used collectively for about a week without charging. We used it mostly when we get on a train or go on flights. The flights are not even that long to begin with so we only probably used through about 3 hours of battery each flight. Mostly, we use it on public transport trips which does not go for more than an hour in most cases.
That said, when they say that the Sony WH-1000XM3, we do believe them. We did not charge the headphone for a week, and only charged it because we chickened out and did not want to have a dead headphone the next day on our public transport commute. At the time we still had about 45% battery life. That is after at least two public transit rides a day every working day, and one return flight in the weekend.
Ease of Use
Like any other headphones in the market, the WH-1000XM3 is plug and play. That could be quite literal as well with the 3.5mm jack. Again, not recommended on the smartphone. If you do not turn the headphone on as well, you can listen to your music on the headphone as long as you want without NFC. If you do turn it on, it is subjected to the same battery life as mentioned before.
Of course, this is built as a Bluetooth headphone though. It only makes sense then if you use the Sony WH-1000XM3 as a Bluetooth headphone. You connect it through the Bluetooth 4.2 LE and you can initiate that by NFC. NFC makes life plenty easier, trust us.
Bluetooth and NFC Harmony
We say that because by tapping an NFC enabled smartphone to the NFC patch on the left side of the headphone automatically starts the connection process between your smartphone and the headphone. Of course, your both the headphone and smartphone needs to be turned on. You need to be sure to have the Sony Headphone App too to have a seamless experience. If you do use the NFC function, there is nothing left to do really except to start listening to your music on your brand new headphone.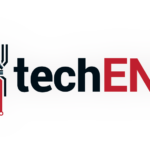 If you do not have NFC on your smartphone, it does not matter too. Connecting via the traditional way is not too much of a hassle too in this case. It is just simply a case of getting the app running and follow the instructions to connect.
Then there is the aptX which is supposed to help music transmit better over Bluetooth. It is a sort of connection and data transfer stabilizing protocol for your modern wireless headphones. In our test, having it on or off does not affect the audio quality by that much. It does help with connection stability though no thanks to the impossible amount of interference you get outside.
Sony Headphone App
We have mentioned before a few times that we like having a software to come with our Bluetooth headphones. The app, of course, has to serve as more than just a separate software that controls the volume of the headphone. That is not a proper app for a headphone.
It has to be able to do more. In terms of the Sony Headphone App, it is. Before we go on, the Sony Headphone App connects to more than just the headphone we review today. It connects to all sorts of earphones or headphones made by the Japanese electronics giant. For each hardware too, there are differences here and there to what you can do with the app.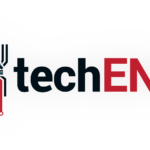 In the case of the Sony WH-1000XM3, the app works as a central volume control, a headphone status update on your smartphone, an equaliser controller, and an experience customiser. It really is a home for your Sony headphone. You can change how the headphone fundamentally sounds with the equaliser and 3D positioning settings. You can make music sound like it is in front of you, or to your left, or right. You can ultimately customise all your listening experience from here. It even controls how much ambient noise you can let through and customise each condition settings. You can even allow the headphone to just reduce noise from things like cars, winds, and birds. Good stuff this.
The app is free on Google Play Store and Apple App Store, so that is a bonus. They app may not be too highly rated too actually, but it does work and quite well at that. You can even choose to turn it off from the app itself.
Using the app with the WH-1000XM3 is just a matter of opening the app, and connecting it via NFC or even choosing from a Bluetooth connection list. It is made so simple a monkey can operate it. The only issue sometimes though is the amount of time you might have to wait for connection. We found it a little slow in the beginning, during set up. When we start it up too during our commutes, we do find that the software on the headphone lags a little to detect its environment and our activities. That may not be due to the app itself but it still does bother us sometimes, especially when you want an isolated experience while being seated in a train and the headphone thinks you are walking in the public and make everything audible to you.
Google Assistant in a Press or a Call
"Okay Google". That is us firing the Google Assistant on our smartphone which connects to the headphone so you hear it on the headphone instead. "Find me a restaurant for my date tonight", and Google gives you a suggestion fed to your headphone. Either that, or you can set your ANC button on your headphone to trigger Google Assistant. As it is on any Android smartphone, Google Assistant is a breeze to use. Of course, you are going to get some weird looks when you do it in a train full of people. Not that it is frowned upon though.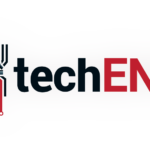 Google Assistant on a Google device has been one of the greatest gifts of Android in the modern world. It is also a gift to headphones. You can even use it as a translator in some cases thanks to Google Translate's integration with Google Assistant. Do we use them often on the headphone? Not really actually. We use Google Assistant on your smartphones quite heavily but not on the headphone. We are on the train most of the time with the headphone, full of people fitted into the sardine can that is the LRT train in Malaysia.
It connects to your smartphone though so you would need to have internet connectivity when you want to use the Google Assistant function. The speed also depends on your internet connection so sometimes it can get a little slow to respond to you.
Will you use it that often? I do not think so. But is it something nice to have? Yes, it is.
So I Should Upgrade From My WH-1000XM2 Right?
The simple answer is no, you do not have to replace your WH-1000XM2. Despite the new WH-1000XM3 being a little better in every way compared to the WH-1000XM2, the improvements are pretty minor. The WH-1000XM2 is also a very capable headphone on its own and it is still in a class of its own. If you are thinking of giving up your MDR-1000X though, this is the one that should replace the headphone; it will set you back about MYR 1,599 though.
The MYR 1,599 package gets you a great deal of improvements over the first generation of Sony's premium Active Noise Cancelling headphones. It is better built, which is a lot since the build quality of the old Sony headphones are already great. It is more comfortable to wear and use for extended periods of time, it sounds better, and it works better than ever. So, no brainer there if you come from the Sony MDR-1000X.
To change from the WH-1000XM2 is not so simple though. Sure, we did mention that if you want a simple answer then we would have to say that you do not have to upgrade. But making a decision like this is never that simple.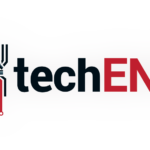 The WH-1000XM3 does incremental improvements instead of a major stepping up. Justifying and upgrade then can be a little difficult, but it is possible and can be reasonable.
The problem of budget may play a role in some cases. You will be able to let your older WH-1000XM2 go at a good price, but you will never be able to expect the same sort of money you pay for. So you would still need to fork out a little bit more to get the new WH-1000XM3. If you are one of those audiophiles, it is worth it.
Even if you are not though, you are upgrading to something with a slightly better build than the WH-1000XM2, which is an already solid device. Sure, the plastic bits are still there and might chip off if you are a little bit rough. The overall product looks cleaner and better finished too. You get USB Type-C port too that is now more common than MicroUSB, though still slightly more expensive. Everything is more tactile and feels better on your skin, while comfort has been greatly improved – a big plus point there.
The biggest improvement is in its sound quality though. It does not sound like it was possible at first. If you have used the WH-1000XM2, you would know that it has quite exceptional sound quality. The balance is just near perfect, and you can even adjust everything through the app's equalizer. The WH-1000XM3 manages to sound better, more crisp, more high-end somehow. The differences are very subtle actually. That subtle difference though takes a lot of effort, a lot of tuning of the drivers. They managed just that for WH-1000XM3.
The Active Noise Cancelling feature on the WH-1000XM2 was already quite impeccable. It is way less distracting than before and lessens that nauseous effect caused by the 'vacuum'-like anti-noise. The one on the WH-1000XM3 is even better, you can only tell that there was anti-noise pumped into your ears when the headphones goes quiet. Its adaptive function may not be perfect and they might have forgotten to include the Malaysian public transportation PSA frequency in. Still, if you know your way around, it should not be too big of an issue. They do manage to make you feel a little more comfortable in planes though.
You still cannot wear it for sports though, it is not made for that at all. It is made for casual listening and mostly built for when you are on the go. It is nowhere near waterproof though, so nothing under the rain.
So, if you are working on a budget and already has a WH-1000XM2; know that the particular headphone you have now is still worth keeping and still good. If you have a little bit extra cash though, and you really want the absolute best; this is it. If you find the WH-1000XM2 a little uncomfortable after a while, this is also that upgrade that you might have been waiting for. If you ask us though, yes it would be a worthy upgrade if you have the means.