Sony recently released their brand new earphones with noise cancelling technology. This is the replacement to the older true wireless high-end WF-1000X. They skipped the number '2' though, like it did not matter. Instead, they went with the number '3' instead. Why? They justified that the WF-1000XM3 is using the exact same technology and chipset of the bigger, more expensive WH-1000XM3. No, that is not a bad thing. They are Japanese, of course they know how to count.
Sony's Active Noise Cancelling technology has proven time and time again to be one of the best in the industry, if not the best. Their expertise in the field of audio does not hurt their chances either. That said, the WF-1000X should have been something that we loved. That was the problem though. Its noise cancelling was not something that was on par compared to even the Sony WF-1000XM2. The sound quality was better than average, but not something we would be overtly excited about. Its built quality was very unlike a Sony, it had plastic bits that might not stand the test of time. It looked quite horrible on the ears too. It also does not last that long in-terms of battery life.
That was last year though, we should move on from there and look to the future. Because the new one is here, and there is plenty good with it on paper. For a start, it features the same audio processing chip that the bigger, more powerful WH-1000XM3 has. That also means that it has the latest Active Noise Cancelling technology that Sony has to offer. Sounds like a good recipe? To us, it does.
Is this something that is worth your time though? Is this something that you should get over something like a Senheiser Momentum, let's say? What about a Klipsch T5? Read on, and find out.
Hardware
For starters, this might be the biggest improvement over the old WF-1000X. The WF-1000XM3, or the mark three is designed to be smaller and less conspicuous than the first generation true wireless earbuds. In that regards, it does look prettier, sleeker, and more compact.
Design
Overall though, the whole package feels and screams premium, save for the lid. We have a little bit of a soft spot for Sony, we have to admit, but the product feels much better than before. It is even packaged better than before. The only other issue is that the case is a little bigger than the Samsung Galaxy Buds, or the Apple Airpods. It is quite comparable to the Klipsch though, the Kilpsch T5's case is much better looking with a nice aluminium finish though, like an oversized lighter, that we have to give it to them.
This slideshow requires JavaScript.
The Little Japanese Black Beans For My Ears
I named the earphones 'The Black Beans That Goes Into My Ears', because they actually look like that. While it does look much better than the one that came before, it is still nowhere near stylish. It looks good, yes; but it does not turn heads. While we like that sort of thing, this looks really plain and simple in the ears. Even the silver colour does not stand out that much.
It is still in no way a small earphone to work with though. It is still quite big, if you compare it to something like the airpods, presumably because the Sony's buds is designed with more heft on the buds unit whereas the Apple's implementation spreads the heft through the stem. Of course there needs to be a large enough battery to give the Sony a more competitive battery life. Let us not forget that this contains an over ear headphone sized chip too. They practically shoehorned the WH-1000XM3 into two tiny beans with battery packs.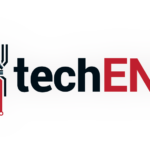 Still, when you put it into your ears, you lose all the heft and it does sit nicely in your ear, when you find the right tips to fit your ears that is. In that regards, Sony provided 6 extra tips in the box, three silicon ones, and three foam type, so you will find a fit to your ears; you just need to take 10 minutes to sort that out. Maybe even less.
There is still an LED light outlet on each bean, but they are quite hidden and not at all visible when you look at them. Only when they light up then you will notice that the beans actually has LED, sleek. A closer inspection will also reveal a small hole that is highlighted by a chromed ring. That, is the mic that is used for Active Noise Cancelling or pick up your voice in phone calls.
There are also touch panels on either earphone. While you cannot have gesture controls like the bigger WH-1000XM3, the buttons can be customized for a touch and hold or tap to action. You can set that up on your Sony Headphones mobile app.
Protective Charging Case
Then there is the case. Which looks much better and feels plenty more premium than the old case. The main body is covered with some soft touch material and has a good weight to it. The Rose Gold colour flip cap on the Black coloured case looks good too, it matches the black colour scheme. No, it does not look pink or feminine.
The whole case has a bit of heft to it which makes it feel like a quality product. It is in no way heavy though, it is a good heft. The cap has an ever so slightly resistance to it when you open it to reveal the earphones. It closes with a satisfying clap too thanks to some magnet trickery. Magnets securing the cap also means that you do not have to worry about the cap opening in your bag and the cap snapping off. When you open the cap though the earphones automatically turns on. When you close it, there is an LED light indicating that your earphones are charging. The LED is also hidden on the case so if it does not turn on, you may not even know there is an LED light on the case.
Speaking of magnets, there is also magnets installed inside the case. Those magnets are placed in the earphone catch to 'catch' the earphones and make sure that they stick to the case to charge, even when you do not close the lid, nifty. Oh, it also makes sure that you do not accidentally drop the earphones when you open the case.
There are things that I would complain about though. The WF-1000XM3 package is not perfect. The case does not stand the correct way, because its bottom is a smoothed out curve compared to a flat bottom like the old one. To stand it, the case has to be upside down. It charges with USB Type-C , which is great, but the port cuts an awkward hole in the pretty looking case. Still, at least it is a high quality case. That can be said to the main body of the case itself.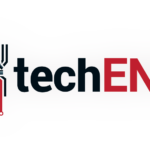 The lid itself is plastic. We are not complaining about the material itself, do not get us wrong. We like plastic, they are cheap to replace, light in the hands, and a high quality one lasts forever. The Sony WF-1000XM3 case lid is made of high-quality plastic, no doubt. The finishing is pretty too, a matte shine like no other. It does look premium, but it scratches way too easily, so you might wear out the paint layer quite quickly if you put it in your pocket for example. Put it on any surface and slide it around and you get scratches on it, or worse still; scuffs. There is very slight play as well when you rock the lid slide to side, but that is something we can easily forgive; very minor, not like the fitment is so bad that the lid does not close properly. The finish is the one that got to us.
Specs (Driver)
Type
Closed Dynamic
Driver
6mm Neodymium Magnet (Dome Type)
Frequency Response
20Hz-20,000Hz @44.1kHz Sampling
Connectivty
Bluetooth 5.0

NFC

Battery
Approx. 6 hours with ANC on, 8 hours with ANC off

Case charges approx. 4x

Features
Active Noise Cancelling

Ambient Sound mode
Performance
An earphone is worth nothing if it does not sound good. Well, any audio equipment has to sound good to perform well right? In the case of a wireless earphone though, it is a little more than that. It does not only have to sound good, it has to work good as well. It has to last long, else you will not get enough of it. In the case of an earbud like the Sony WF-1000XM3, you need a few more charges than one to fully appreciate it on-the-go. What about additional features? Those are nice to have on something so small. Most of the time, you cannot expect that much from a small earbud.
In the case of the Sony WF-1000XM3 though, it is feature packed. It is so feature packed, it might as well be a full headphone. It is not though, and that makes it a very interesting product to own.
Sound Quality – DSEE HX Magic
Usually when you go for a wireless headphone, we would recommend you to look into a few things. One of the things that you should always look for when buying a Bluetooth audio gear is AptX technology. Froms Sony, you might want to look into LDAC. The WF-1000XM3 has none of those though.
First, let us briefly explain what AptX and LDAC is. AptX, is a Qualcomm Bluetooth technology designed specifically for audio. The end result of AptX is a more stable connection between your devices which translates to a better audio experience. With the newer AptX+ audio is supposed to be even better because of higher data transfer bandwidths. LDAC, on the other hand is a Sony technology that complements their Hi-Res audio technology. Similar to the AptX technology, LDAC is supposed to allow devices to transmit more data in high-speed. That also means higher resolution music can be correctly translated via wireless headphones.
Instead of these two things though, the Q1Ne has something called DSEE HX. It stands for Digital Sound Enhancement Engine HX, it is Sony's latest solution to high-quality wireless audio. Does it justify the missing AptX and LDAC? Maybe, just maybe.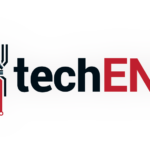 The need for a high bandwidth data transmitter technology is technically not necessary with Bluetooth 5.0, which the WF-1000XM3 boasts. Bluetooth 5.0 also means that it should be more stable than older technologies. Which is not the case sometimes. With a new software update, it is much better though.
DSEE HX then is basically something that Sony develops to enhance the actual quality of music that is transmitted via wireless channels. If you ask any audiophile, all of them will tell you to go wired, because it is just better. That is what Sony is trying to replicate with their DSEE HX technology.
No, your latency is still worse than wired earphones. The DSEE HX has more to do with oversampling the audio that gets to the buds. That also means, in theory, even if you are playing music using Spotify's streaming quality set to 'data saving' mode, you should still get premium quality sounding music. In which case, it does work. Instead of opening a bigger transfer window then, which is quite pointless with Bluetooth 5.0, DSEE has more to do with making the end product even better, more detailed, more crisp, more powerful, more high-resolution, better.
We have to tell you also that the technology works. Well, do not for once compare it to having a wired monitor earphones for your ears. If you compare it to any other wireless earphone in the market, you would have a hard time finding ones that sound as good as the WF-1000XM3.
Bass is powerful enough, which is surprising considering that this is no wired earphones, and the small drivers. A powerful bass is quite useless if the rest of the sound stage is non-existent. A bass is like a platform that the music stand on, so it has to be full, powerful and solid. In this case, there is enough of that. You would only find more powerful bass in the Senheiser Momentum TWS.
Now, the body; the mid and hi noises. Both are present; good. Both are powerful, even better. That also means the bass is not all that this WF-1000XM3 is all about. Everything is about balance, we like that. All the spectrum plays nicely with each other and are never overpowering. The only issue is that the drivers are so small that there is a limit to its dynamic range, especially when you get to the extremes. Still, you can really transform your Spotify Experience with this in your ears.
Active Noise Cancellation
We have always been a big fan of Sony's Active Noise Cancelling (ANC) technology ever since we used Sony's WH-1000XM2, and then the WH-1000XM3. We even reviewed both products, here and here. We loved both products so much we gave them both Editor's Choice award. The WH-1000XM3 though, is Sony's pinnacle to ANC technology. Everything that is great about ANC is in that product, and everything that is bad is minimised.
Thanks to the same processing chip you get on the WF-1000XM3 from the WH-1000XM3, you get everything that is good about the ANC from the bigger headphone. The smaller size also downsizes the ANC's drawbacks. For one, it is less disorientating that the bigger headphones;. It is lighter too, of course. In principle, you get the same sort of noise cancellation compared to the bigger WH-1000XM3. It adapts the ANC to your ears and the pressure in your surroundings, thanks to an extra mic that is placed just inside the buds to pick up noise within the ear canals. That works wonders for us especially when we are always in and out of the train. The amount of noise cancellation can even be controlled via the app and set to your activities.
What this means also is that you get a tailored ANC depending on the shape of your ear canal. The mic inside will feed what it picks up from the canal and channels it back to the processing chip to appropriately push anti-noise into the ears, personalising noise cancelling for any user. Most of the time then, the personalised noise cancelling does wonders in terms of comfort.
When you talk about Noise Cancelling, you have to start talking about ambient noise too. Turning on ambient noise (levels are set in the app) allows you to hear the surroundings, theoretically. Practically, it does work. Compared to some of the wireless earphones I have tried with this function, including Sony's very own first generation WF-1000X and their WH-1000XM2, the ambient noise on this actually sounds plenty more natural. For conversations, you can set your ambient noise to pick up voices better too. Despite boosting voice, the ambient noise never sounded artificial or amplified in any way. It actually sounds very natural all around. I use ambient noise mostly when I am walking in public and turn it down to half in public transports, just to be able to pick up what is going on around me. The sensors in the earbuds also allow for automated activation of noise cancelling and ambient noise quite accurately.
Murky Calls
Of course, when you have a pair of true wireless earbuds designed for your smartphone, you are bound to use it for phone calls. With the WF-1000XM3, you might want to just take off your earbuds, keep them, and pick up calls the normal way; sticking your phone to your ears. You are better off that way.
Out of everything else, this is by far the most annoying part of the Sony WF-1000XM3. It does phone calls, yes. It does not do them well though. Most of the time phone calls sounds distorted, and even unstable to our dismay. Still, you can sort of make out what the other person says most of the time. They can hear you too, but you cannot really tell, because you cannot hear them that well.
In most cases then, the exact steps we have just described in the section is the thing that I do to pick up phone calls. Either that, or speak using another earphone instead. Anything is still better than the WF-1000XM3.
Touch Buttons
Unlike the WH-1000XM3, the WF-1000XM3 does not actually have a large touch sensitive surface area for you to work with. You still get two touch buttons though, one on each bud. You can change the settings of the buttons to whatever you want them to be from volume controls to even Google Assistant. You have to remember though that the buttons only register a single touch gesture. Two actually, if you count the touch and hold function. The settings can be found in the app.
Touching the buttons was a little bit of a hit and miss though, at least for me. The touch buttons sit flush to the earbuds and just a circle on the oval shape that is the earbuds. While the textures are a different from the rest of the body, you cannot really see the earbuds; so hit and miss.
Still, operating them is easy enough. For me, I set the right side as the Ambient Noise/Noise Cancellation control. A touch and hold will temporarily turn off noise cancellation for ambient noise for when you have conversations. The other button is set to Google Assistant.
Battery Life
The buds, individually is quoted to last up to six hours on each full charge. I have never used them for six hours at one go. At the maximum I use them for about 2 hours at a time and so I have never gotten it to hit the six hour mark. Still, their claim of 24 hours of total battery life could be closer to reality that what was being claimed. The battery case holds three more full charges to the earphones, which also means 24 hours of battery life. Get this, the 24 hours of battery life is quoted with ANC on all the time. Turn it off and you get two extra hours of battery life from the buds on a single charge, that means eight more hours in total time.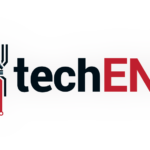 This claim, I do believe. I used them on and off for a week on public transports and what not for a collective of probably close to 22 or 24 hours. I did not charge the case until the battery runs out. The best part about the charging case and the WF-1000XM3 though is that the case holds its charge for a long time. That is also thanks to the fact that the WF-1000XM3 earbuds do actually turn off when you do not use them. The same could not be said with the Samsung Galaxy Buds that I have in my bag too. It was for comparison purposes, I swear. Nobody needs two true wireless earphones.
Ease of Use
Of course, when you get something that is wireless, there is always the worry about having a difficult time setting the device up. You might get issues pairing the devices together, getting them to work together all the time. For n true wireless earbud there is a problem of getting both the earbuds playing music in sync. It is always the case when it comes to anything wireless, especially the true wireless earphone that is the WF-1000XM3.
Of course, Sony is not new to these concerns, or even the game of Bluetooth devices. They have been a veteran in the game and have been championing wireless technologies for a while not. Ever since their first generation ANC headphone, the Sony MDR-1000X. Which means everything is pretty much polished and easy to set up.
NFC + Bluetooth = Bliss
The reason it is that easy to set up also because it really requires nearly no tinkering to set up. All you need to do, pretty much, is to download the Sony Headphones app and you are ready to go. Well, almost.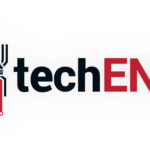 The WF-1000XM3 packs in an NFC panel underneath the extended lip of the lid. You can see the NFC logo when you open the lid anyway; it is not just for show. If you have a smartphone with NFC, this is the easiest way to go about setting up the WF-1000XM3. No it does not require a switch to turn on, just open the lid and it is ready to pair. Download the app on your device and just touch your smartphone's NFC sensor to the NFC sensor on the WF-1000XM3's case. You might want to leave the earbuds in first for the first set up. A few minutes later, it is done. It works just like that from now on, no more pairing required.
If you do not have have NFC, it is just an extra step of opening the case, open the app, and start pairing from there as per instructed on the app. It was all very straightforward and overly simple. So simple even a monkey can do it (no, we have not tried; it is just an expression, please). Still, a simple pairing process is always a welcome. Of course, the having the right app helps.
Sony Headphone App
The biggest problem that I have with plenty of wireless devices designed to connect to your smartphone is the apps, or rather the lack of them. While Bluetooth pairing process is more straightforward than ever; having an app, to me at least, is important for a complete experience with the devices. Having an app means also you can have more control over your device via the connected smartphone.
This slideshow requires JavaScript.
From the Sony Headphone app itself you have control over almost everything that is the Sony WF-1000XM3. Earlier we mentioned that you can control what each touch button does. The app can even change the behaviour of your Sony WF1000XM3's noise cancelling properties, when it kicks in, and so on and so forth.
The app itself monitors the battery level of the buds too, which is just a small issue of firing up the app when you want to know how much battery life there is. Once the app is open and the WF-1000XM3 is connected though, you get a sticky notification on your notification bar, so you do not have to scroll through your app menu to get to the app to adjust whatever.
Apart from all that though, you get a separate equalizer on the app itself. Aftermarket equalizers do not really cut it for us, they tend to minimise your volume to "amplify" your media. We are using the Samsung Galaxy Note9 to test the WF-1000XM3 with. Most smartphones these days do not really come with a comprehensive equalizer. The Note9 does though, if you choose to dig through the menu. With the Samsung Galaxy Note9 though you mostly want to fire up the adapt sound setting to set up the sounds. That is what I did anyway and got quite good results. I do that with every different earphone or headphone that I use though so I change my sound profile as I change my earphones. You do not really have to do that though, I am a little odd; yes.
Still, a separate equalizer is always a good thing, that allows you to completely change the characteristics of the WF-1000XM3 and nothing else on the device. That is one thing I like about the Sony WF-1000XM3 and the app too. Keeping separate sound settings for different earphones is actually a thing that I do to ensure I get my preferred music experience with all the different kinds of earphones. Hence – I create a new adapt sound profile with every earphone I have on my Samsung Galaxy Note9.
Other settings on the app are things like turning the DSEE HX on or off, and even your music. Well, it allows you to open different music or media apps and play from them. Despite not natively running their own music app, it is a nice little thing, everything in a single app. You can toggle things like automatic software update download, notification, and automatic pause/play too in the app. The app is like a full control panel for your earphones technically.
Google Assistant Compatible
When we say compatible, more like it is built around it. Sony, unlike Samsung or Apple, does not do any of their own proprietary intelligent systems. Of course, their smartphones and even TVs have been running on Android for the longest time. The obvious thing to do then is to get Google's wonderful Assistant work on the earphones.
To be fair, you have to be connected to a smartphone with data to access Google Assistant and work with it. The whole operation though is made very simple. All you need to do is to make sure that one of the touch buttons on the WF-1000XM3 is set to trigger Google Assistant.
Once that is done, you can press that button, and talk in public, commanding Google Assistant to do something for you. The only downside to that is that you might end up looking a little bit crazy at first until they spot your earphones.
Still, it works very well thanks to the stellar mic even when you are in the middle of a crowd. You do not even have to speak up too loudly since the mic is so close to your face. You can ask simple questions like; "What is the weather like today?", or "What is the fastest way for me to get home?", or "What is the traffic condition on the way home?" and it will answer your questions in your head. It is like a very intelligent voice in your head. That makes you feel a little clever sometimes.
Finally, a True Wireless Worth Getting?
The WF-1000XM3 is a huge step up from the first generation WF-1000X. It is not made smaller, but it does look more premium. The update is not only skin deep though. You get a new driver and sound processor that cancels noise as well as its bigger sibling, the WH-1000XM3, thanks to the same QNe1 chip. That also makes the WF-1000XM3 the only true wireless earphone with ANC in the market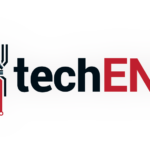 While noise cancelling may not be as thorough and good as the Sony WH-1000XM3, once you get a good seal, it is comparable. It is ultra-comfortable too once you get the right fit in your ear. Even sound quality is something that we can commend.
The WF-1000XM3 is not just a step up from the old WF-1000X though, it is a lot more than that. It is a big step up from the early days of true wireless earphone that is the Samsung IconX. When we first saw the IconX, we were actually excited. It was underwhelming though.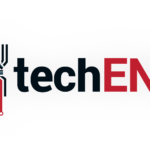 The WF-1000XM3 promised to be something else though. We were really excited too when we first saw it. It promised to be everything that we want from a true wireless earphones. Unlike the Samsung IconX though, the Sony earbuds delivered and exceeded our expectations a little more.
Yes, at MYR 949 it is a little on the expensive side when it comes to true wireless earphones. That is after comparing to the Samsung, JBL, Jabra, Xiaomi, and even Apple. In the same price range, you might be tempted to go with a Klipsch, or if you have more budget you might be tempted to go for the Senheiser at over MYR 1,400. If you ask me, I would get the Sony. Hey wait, we actually did. We might give one away! Stay tuned to that.