Samsung Galaxy Note 8
Pros
Great Looks
6.3" Quad HD+ Super AMOLED Infinity Display
Quick Charge 2.0
Wireless Charging
S Pen
3.5mm headphone jack
Dual 12-Megapixel cameras
IP68 dust and water resistant
Gorilla Glass 5
Cons
Odd 18.5:9 screen ration
Average battery life
USB Type-C
Pricey
In A Nutshell
The Samsung Galaxy Note 8 is the latest Note device since the Samsung Galaxy Note 5 (it would be 7 but it was pulled from the market - hence disqualification). It is also the most powerful Samsung device at the current range. Everything on the device has been a major improvement since the last Note series. The S Pen is better than ever before with better precision and accuracy. It is faster too, though marginal you do notice the almost instant response the pen gives you. There are even more fun features with the S Pen. The UI is made much smoother and much more intuitive than before. The display is as beautiful as ever despite the odd screen ratio. Speaking of the odd screen ratio, what is wrong with 18.5:9 anyway? it does make for an odd wide angle when viewed horizontally but it is an odd beauty. Its cameras are better than ever with the two working in tandem. Its battery lasts you a whole day if you need it to. It does have a much faster and better Iris scanners that is not racist this time. And it is as beautiful as they say it is. The Samsung Galaxy Note 8 is made to be the best of the best. It does live up to the Note name too with the power it packs. With the new S Pen the possibilities are limitless.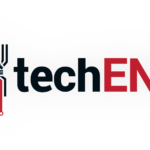 Samsung has been at the forefront of the current smartphone industry. They are the current king, the champion to beat. That is in terms of the best-selling brand anyway. Their flagships have been making headlines as well and have been one of the most anticipated devices in the market, if not the most anticipated. Their Samsung Galaxy S8 and S8+ flagships for example has been blowing every other flagship (at launch period) out of the water in terms of sheer beauty and performance. But that has been the trademark of Samsung's highly strung Galaxy S lineage. It is supposed to be the best smartphone that Samsung can offer without an overly large screen and without a stylus they call the S Pen.
This is where the Samsung Galaxy Note line comes in. Started out life as the first Samsung Galaxy Note when the Samsung Galaxy S2 was launched, it was meant to serve a niche market. A market that did not exist at the time; it was meant to serve the higher end market that was looking for a pen input to their smartphones. Little did Samsung know that this recipe of overly sized display with a proprietary pen input became a phenomenon.
The first generation Samsung Galaxy Note though was buggy at best. Sure it was the most powerful device at its time, it had a screen larger than almost anything out in the market. With the brilliant Super AMOLED technology the larger than life display looked so brilliant they said the images projected might as well be real. Obviously you cannot compare it to the WQHD displays of today. But the same Super AMOLED technology have been employed from that first generation onward until today with minor improvements in every iteration.
Fast forward to 2017, the golden age of Android smartphones. Today you can hardly find a terrible Android smartphone; save for super budget stuffs. Even then cheap smartphones are not exactly rubbish either these days. But it is also the age of the Samsung Galaxy Note 8. The comeback of the smartphone series that created dread all over the world. Of course, we can put it all behind us now. We focus on the brand new flag bearer, the new icon.
Before we start though you should know that it comes with almost everything that the Samsung Galaxy S8 has. Obviously it has a few extras like the S pen stylus, larger display, and dual cameras. Those are only skin deep though. There is much more going on under that beautiful glass and aluminium skin. The only question for us to answer to you now is, "is it any good?" and "is it worth my MYR3,999?". Let us delve in and find out shall we?
Design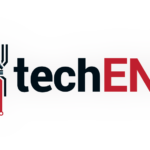 How do I put this? If I have to describe the aesthetics in a single word it will be 'Beautiful' with a big 'B'. It is gorgeous to look at in every angle; I even love the Orchid Grey that our unit comes with (please note that this is merely my opinion, plenty do not agree with me; I am a little weird). We have to say that the Orchid Grey that you are looking at here is a slightly different Grey compared to the Samsung Galaxy S8 units. We even found that the unit that we had has a slightly different hue of Grey compared to another Samsung Galaxy Note 8, which is weird. But in any way you look at it, it is a stunning looking thing.
The size of it gives it a slightly imposing vibe, it is a large device. Its length is a little longer than the usual smartphone and can be a little intimidating at first especially with the infinity display. The form factor takes some getting used to definitely. The curved 'bezel-less' Infinity display that conquers most of the front is one heck of a looker though. It looks smooth and sleek it might as well be a prop in Star Trek.
Its sides are where you find the aluminium. They are as pretty and as glossy as ever to add to the drama. I personally would prefer if the aluminium frames are painted in a more subtle matte colour though. I do honestly find the chrome theme a little too chintzy for my liking, though it does not affect me that much (means, I can live with it).
Then we come to the back of the device. The smooth glass back covering the colour layer and the wireless charging receiver. It also houses the dual-camera modules that is now flush to the back of the device. That smooth surface not just adds drama to the whole thing, it makes it look complete and professional. The back looks properly grown up, suited up perfectly. Even the super subtle Samsung branding looks good and mature on the Samsung Galaxy Note 8.
My only complaint is the fingerprint sensor out the back right beside the camera modules. If not due to the brilliant Iris scanner, you would have to unlock your device through the fingerprint sensor. The few attempts I had with that sensor results in a smudgy camera due to misplacement of my finger(s).
Hardware
What do you expect from a Samsung flagship, the best of the best of course. This device has definitely been made to impress the world. The Samsung Galaxy Note 8 is packed with a lot of power, and when I say a lot of power it is even more powerful than your budget laptop even today. All that in a body that is still no larger than a small plate, it is impressive indeed.
Specification
Processor
Samsung Exynos 8895 (8 Cores)

Quad-Core @ 2.3GHz

Quad-Core @ 1.7GHz

RAM
6 GB
Memory
64 GB

Expandable with MicroSD (Up to 256GB)

Graphics Processing Unit (GPU)
Mali-G71 MP20
Display
Super AMOLED panel

Infinity Display

6.3-inch (~521 ppi)

1440p Quad HD+, 18.5:9 ratio (1,440 x 2,960 pixels)

Corning Gorilla Glass 5

Operating System
Android 7.1.1 Nougat with Grace UX
Battery
Non-Removable 3,300mAh Li-Ion

Fast Charging (Quick Charge 2.0)

Qi/PMA Wireless Charging

Connectivity
Dual SIM

Wi-Fi IEEE802.11 a/b/g/n/ac

GPS/A-GPS

Bluetooth 5.0

OTG Support

USB Type-C (USB 3.1)

NFC

Camera
REAR:

12-Megapixel f/1.7

12-Megapixel f/2.4

Dual Pixel technology

HDR

LED Flash

2x Optical zoom

Dual OIS

4K Video recording (30fps)

FRONT:

8-Megapixel f/1.7

Quad HD video recording (30fps)

Sensor
Accelerometer

Proximity

Fingerprint

Ambient Light

Gyroscope

Iris Scanner

Miscellaneous
S-Pen

Samsung DeX (desktop experience support)

Bixby

Edge UX

Always-On Display

Knox
User Interface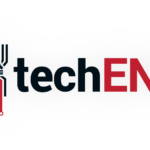 The Samsung Galaxy Note 8 runs on Android's 7.1.1 Nougat that will be upgrade-able to Android 8.0 Oreo as soon as it is made available for the Samsung Galaxy Note 8. What sets this device apart from the rest of the Androids out there is its overlay OS that runs on top of the Androdi 7.1.1 Nougat. The Samsung Galaxy Note 8 features the same Grace UX that you will find on any Samsung smartphones you can buy in the market now. The difference is that this device is what the Grace UX is designed for.
The Grace UX on the Samsung Galaxy Note 8 is technically what the Grace UX is like fully unleashed. It is what the Grace UX was always meant to be, the Android that works in harmony and optimised for the S Pen on an overly large display. At first glances then the Grace UX on top of the Samsung Galaxy Note 8 is beautiful, well designed, polished, and perfectly practical.
Just like the Samsung Galaxy S8 and S8+ the Galaxy Note 8's Grace UX is sleek and simple to use. Based on the Android 7.1.1, the Grace UX also lost the menu tray icon and swapped with an up swipe gesture on the homescreen. Like the littler siblings as well the Samsung Galaxy Note 8 losses any form of physical buttons at the front of the device. They are now replaced by display and on-display navigation buttons that are still arranged in recent apps, home button, and back button from left to right. When the screen is turned off though you still can force touch the middle part of the display where the home button is to turn on the display.
The highlight of the Grace UX in the Samsung Galaxy Note 8 is the added features from the S Pen. The S Pen is the heart and soul of the Note 8 obviously and it only makes sense that the Grace UX on this device is designed around that feature. The S Pen is much more responsive and accurate this time around, a huge leap compared to the aging Note 5. The off-screen memo still makes a come back except you have a bigger area to play with and you can choose a comfortable pen size to work with. Once that is done you can either save it your notes app or you can do something better; pin it on your always-on display. That is saying goodbye to sticky notes and hello to limitless reminder or an instant to do list.
As you turn on the device, you get the sense that the S Pen may not be that different from the older Notes after all. While that may be true, there is a new messaging centric feature that might be interesting to use; live messages. Using the S Pen you can craft a tailored message that will be converted to GIF files to be sent to your friends on whatever messaging platform you might have used. It may not be a huge thing, but it is a lot of fun.
With the S Pen Air Command, you can add even more apps to the tray to instantly launch certain apps that you constantly use with the S Pen. For example you can add Whatsapp in the S Pen Air Command tray to easily launch it when you take your S Pen out.
Then there is the multi-window mode that is so made for this screen factor. When we say multi-window though it only supports two windows at a time. Unlike the previous generation Note 5 though you can make two windows out of almost any app, even when the app is not optimised for dual-window view. The best part about this multi-window mode though you can add a paired shortcut in the edge tray. Whenever you click on that paired tray it will always open both apps in multi-window mode. The multi-window mode is now even more intuitive than before too with much less clutter, we really like that.
We do have to mention a little though that we did experience some lags from time to time. We cannot be sure of the reason for the lags on the interface. The only thing we may be able to speculate is that the Grace UX on the Samsung Galaxy Note 8 is a little heavier and taxing the processor compared to the Grace UX on the Galaxy S8. Still, the lags are far and few in between occurrences, though it gets a little annoying when it happens.
Security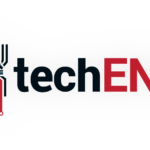 This department is handled by many, many things. You can even have a combination of several of the Galaxy Note 8's security features. It features a fingerprint sensor at the back beside the dual-camera module. It still allows you to use either a PIN or password to lock your phone. Of course the iconic pattern unlock is still available, and yes you still have the facial recognition. What we are more interested about though is the Iris scanner.
The Iris scanner is not merely a camera that is used to take a photo of your eye then analyse it and what not to determine whether it is really you or not. It is an actual iris scanner in technological terms. They say that the iris scanner is improved on this Samsung Galaxy Note 8 and we were a little sceptical when we wanted to try it. On its sibling, the Samsung Galaxy S8 the iris scanner did not work for me as my eyes were too small (yes, I have small eyes). Every single time I tried to set up the iris scanner it would just tell me to open my eyes wider (seriously). On the Galaxy Note 8 though setting up the iris scanner was a breeze. Using it is even better, the device just finds your eyes and unlocks instantly once it finds it. It is much improved after all. It works even when you wear glasses (we suggest taking off your glasses when setting it up though).
Bixby
Then there is Bixby, Samsung's personal voice assistant for the Samsung Galaxy Note 8. It launches with a press of a button. The first question that might come to mind with Bixby is, "how does it compare to Siri and Google Assistant?"
First seen in the Samsung Galaxy S8 models the Bixby application is touted as a voice command home for your Samsung device. It does exactly what it says, understand your voice commands. It does not have a sort of personality like Siri, nor it does have the sort of clever integrated systems like Google Assistant. From what we can tell Bixby on the Samsung Galaxy Note 8 is not a large improvement from the one you see on the Galaxy S8. In fact it could be the same one.
We were impressed with the accuracy of this voice command though. It could understand and make out your speech quite accurately at most times. You can see it being spelled out; but it may not do what you want it to do. Simple things like "Navigate home" on Siri and Google Assistant will lead you straight to your default maps application. On the Bixby your command has to be "Open Google Maps", then you have to enter the destination manually on the application. It works with a set of commands that cannot be changed. We think that while this is a good idea, it is nowhere near as polished as its competition.
Benchmark
Performance
This thing is a beast when it comes to hardware. It runs on Samsung's latest Exynos 8895 processor with eight cores running at 2.3GHz and 1.7GHz at each respective four cores. That beast of a processor is paired to a Mali-G71 MP20 GPU and 6GB of RAM for the maximum punch. In theory it does pack plenty of punch. In practice too, this thing breezes through almost anything you can think of throwing at it. It is smooth and snappy at nearly all times. Launching apps take nearly no time while games loads smoothly and quickly. There is nearly no delay when it comes to switching apps too.
Call Quality and Connectivity
The Samsung Galaxy Note 8 is equipped with the usual array of antennas that support 2G, EDGE, HSPA+, and ultimately 4G LTE so compared to any other smartphones in the industry, nothing special here. It also features the usual dual-band WiFi 802.11 a/b/g/n/ac receiver for a more stable connectivity; and boy it is stable. Of course you can make it either a tethered hotspot or a wireless one at a press of a button in the quick launch settings. Then there is a Bluetooth 5.0 module that is more power efficient than even the LE version of Bluetooth 4.2 so you can leave it turned on and not worry about battery life.
Making and receiving calls on the Samsung Galaxy Note 8 is a standard affair. It also works with the VoLTE if you have a YES 4G card (we did not try it, but we did try VoLTE over the J series review here). When signals are strong, which is the case most of the time with Maxis Hotlink in Kuala Lumpur you get the full beans of Maxis 4G LTE network. Internet is fast all the time until the signal drops to 3G which, in all honesty can get quite annoying but a rare occurrence. We do suspect that the dropped signals could be more network related issue rather than the device itself though.
With active noise cancellation phone calls are clear and crisp for the other end of the call even in noisy situations. The speakerphone itself is loud enough that when cranked to full even the person beside you may be able to hear the conversation. But it is not just loud, it is pretty decently clear as well. Even on 2G signals calls are clear and crisp with full bars. Even when signals are at a single bar phone calls are still very much bearable. More than bearable actually, you still can clearly hear what the other party is trying to say and the other party can clearly hear you until you or the other person loses signals completely.
Teleconferencing with the Samsung Galaxy Note 8 works, but not recommended with the rather weak loudspeaker. Though the loudspeaker is not what you call soft, it would not fit a teleconferencing environment at all. We do find ourselves struggling to converse with the other party even when in close proximity (provided the surrounding noise was quite loud as well). We recon that the Samsung Galaxy Note 8 can be used as a teleconferencing device without external speakers in a closed small discussion room but that is it. You can still use it handsfree in the car with the speakers and that might still be fine.
That said the speakers are loud enough for you to be able to hear when someone is making a call. In a sense you would hardly miss a phone call unless you put your device deep in your bag mixed with a bunch of sound absorbent materials.
Multitasking
This is where the Samsung Galaxy Note 8 shines; the multi-window mode here makes it better than anything else in the market currently. We do have to say that this is not the first or only device to have multi-windowed display. But multi-window mode makes plenty of sense here especially with the overly large display.
Obviously with 6GB of RAM there is plenty of room for multiple apps to run at the same time. At one point I was switching back and forth between Arena of Valor, and Whatsapp, and Telegram. It works like a charm as well even when you have more than 20 to 30 different apps open and running in the background. Obviously at some point you are going to experience some lag, it is not designed to handle 100 apps at one go. Switching between apps though is a breeze at all times and apps load without hesitating most of the time.
The dual-window display is the one thing that makes this a proper multitasking tool. Having two apps actively open at the same time is a bliss for power users like us. You can open whatever apps you can imagine to fit the dual windows. Be it Whatsapp/YouTube, Spotify/Google Maps, Microsoft Word/Google Chrome; it works for nearly every app. Be mindful though that there are some apps that are not optimised for multi-window mode so the fonts and icons in the app might go a little wonky. There are also apps like Instagram that does not support multi-display at all.
Then there is app pairing like earlier mentioned. It basically pairs two apps together and launches the two apps in dual-window mode immediately at the press of it. It is a little thing, but we do like it a lot especially when everything is easily accessible. Gone are the days of searching through the sea of apps to launch dual-window mode, you can now do it by swiping the edge menu tray and click on whatever apps that you paired in the shortcut.
On the subject of browsing, I am that one person who will leave about 40 tabs open on Google Chrome. On that front, we are also happy to report that the device can easily handle 40 open tabs. We have not gone past that yet but why would you have more than 40 tabs open anyway? There are no noticeable lags when you try to switch tabs or browse through the tabs to find whatever page you wanted.
Gaming
On the Samsung Galaxy Note 8 we installed a healthy list of games. The list includes Injustice 2, Hearthstone, Ninjump, Need for Speed, SkyForce Reloaded, and Arena of Valor. The thing is we did not have time to play them all. So the game that is played most on the device is Arena of Valor and SkyForce Reloaded, oh we played Ninjump too.
With SkyForce Reloaded you can expect the Samsung Galaxy Note 8 to breeze through it. It worked flawlessly without dropped frame rates. It stays above 30fps at all times even when the screen gets busy. You can be sure that Ninjump does the same too. Arena of Valor though is a little different. It is taxing on most devices due to its graphical intensive interface. The game relies plenty on raw processing power and taxes the GPU quite heavily making it the perfect game to test on the Galaxy Note 8. On that front, you will not hear us complaining about lags and dropped frame rates. We left it to run on high frame rate mode (30-60fps) and we get about 57fps most of the time which is more than enough to make the game look superb and stunning at all times.
The only issue here now is the display ratio of 18.5:9. The weird display ratio means you get plenty off games that are not optimised for this ratio. Which also means you get two black, empty bars at the bottom and top part of the smartphone (on the sides if you put it at landscape mode). Is it annoying? A little. A deal breaker though? Absolutely not, games still look as good as they can be on the infinity Super AMOLED display at WQHD resolution.
Battery Life
Probably the biggest concern of any smartphone user in the modern world. We have become so attached and dependent on these devices that its endurance becomes a problem. On the bigger than life Samsung Galaxy Note 8 it becomes an even bigger issue. Have they done it?
If this was a yes or no question it would be a simple yes. This is not a yes or no question though and that makes things a little more complex to define.
In that sense the battery that is fitted in this new iteration of the Galaxy Note line is smaller than that was quoted last year. That fixed the major issue that plagues the previous model obviously. But that gives it another problem – in our use case at least the device could last a whole day with moderate use. There are occasions where carrying a power bank pays off though, especially if you are not near any charging points for extended periods of time.
Even though the battery does last you a whole working day and some on a single charge it is far from impressive though. A couple of rounds of games on the device does not drain the battery faster than you chugging down beer for the new years celebration. It does consume the power faster than usual though it is no more alarming than usual.
To be fair though we have to say that, with the sort of power you hold in your hands with this behemoth of a device, the battery life is actually quite decent. Of course they could fit a bigger battery on this and get a lot more battery life out of it. If they do that though the package might look different. There could be countless side effects to that too. Besides, what is wrong with a battery that could just last you a day anyway? You would charge your device every night regardless.
Display
The new Samsung Galaxy Note 8 comes with the very familiar Super AMOLED technology that you would see on any high-end Samsung device. The unit found on the Samsung Galaxy Note 8 is a 6.3-incher packing 2,960 by 1,440 pixels (Quad HD) that greets your eyes with vibrant and bright colours. Of course, just like its Galaxy S8 and S8+ brother the Note 8 comes with curved screen which makes up the dual edge display.
As with any Super AMOLED displays the Galaxy Note 8's screen pops in colours and is bright even under direct sunlight. Unlike some of the previous Super AMOLED panels though Samsung somehow tuned the display to be slightly dimmer than before which does affect colour saturation a little. Do not get us wrong though, photos and videos still look amazing on the panel and it is a pleasure to be looking at the screen. The flatter colour tones though does help when you look at your display at an extended period of time. It does strain your eyes less especially in the dark.
Then there is the dual curved glass. That makes way for Samsung's iconic function that was first seen on Samsung's Galaxy S6 Edge. The exploration of what the edge menus can do is extended in the new Samsung Galaxy S7 Edge. In the S8 and S8+ we see a maturation of the Edge display and menu. In the Note 8; an even more usable Edge display.
On the Galaxy Note 8 the Edge function can now launch two apps in two separate windows at once. Of course you still need to set it up to launch your selected apps. When you do though, it becomes the most natural thing in the world that you start wondering why you have not done it in the first place. For instance, I always launch my Google Maps app with Spotify at the bottom so I can see what is playing on my playlist while navigating through town. You could also Launch things like your internet browser and S Notes at the same time to keep notes of what you are looking at. Why not the email app and Google Keep at that, or maybe even a messaging app. The possibility is almost endless here; productivity at its best, on-the-go.
The dual curved edges though does not just accommodate  the Edge menu though. It gives the feel that the device is actually bezel-less. The Inifinity Display moniker comes into play here. The edge to edge display feels enormous to look at. Any videos you watch on the device looks amazing an immersive with the bezel-less feel. Any games you play also feels immersive and performances impress. The only issue we have with this display is it screen ratio of 18.5:9. There are no contents out there (as of now) with that specific screen ratio. Which means when you do watch a YouTube video, or play games, or watch Netflix on your smartphone you will be getting two weird black bars on the sides of your medium. It is, in my humble opinion a small matter though, the deep blacks do match the black bezels on top and bottom of the display. The black bars also gives the display enough room to display the on-screen navigation buttons without overlapping your entertainment much.
Camera
Of recent years, the camera of a smartphone device has been the main feature that everyone talks about. Though a smartphone is more than just its camera the quality of that particular module could be the difference between purchasing one smartphone to the other. On that note (no pun intended) this device comes with a dual-lens module packing 12-Megapixels each on each end.
The result of those 12MP +12MP cameras though are not short of amazing. Photos comes out as crisp as they can be from a smartphone camera. Details are superb on the images and colours come out perfect and stunning. Of course the display might have something to do with it but even when you pull it on your PC, it still looks good. The Live Focus mode zooms the camera in on your subject and creates that all important Bokeh effect that looks so natural people might actually think you took it with a portrait lens.
Low-light performance is always an issue with micro sensors on mobile phones. With the Samsung Galaxy Note 8 low-light shoots are not that difficult actually. Colours make sense and noise are minimal. Details from the photos are not super sharp but it works and still usable to a certain extent. Obviously in an extreme environment the Samsung Galaxy Note 8 will still struggle.
The biggest difference in the Samsung Galaxy Note 8 dual camera module is the stabilisation. Because there are dual Optical Image Stabilisation (OIS), you can have some shaky hands but your photos will always come out clear when everyone stands still. You would really appreciate it when shooting videos too.
Selfies are handled by an 8-Megapixel sensor above the Super AMOLED display. The 8-Megapixel sensor also comes around with some beauty trickery which makes the subject looks fairer with better skin complexion and what not; the usual things. Samsung's array of devices has never been built to focus on that front of photography though. Photos still turn out good even without the beauty mode turned on but you cannot expect it to do much better than other selfie focused devices.
Recording videos in 4K format is already a normality in smartphones these days. It is no different on a Samsung Galaxy Note 8. Because of built-in OIS the videos does not come out too shaky or choppy as a result of your shaky hands. If you learn to control your steps too moving videos are a breeze to work with.
The results speak for themselves though. Check them out yourself in the gallery.
Is It Worth Upgrading From My Samsung Galaxy Note 5?
So we have come back to this question. Is it worth that MYR3,999 investment? If I am upgrading from an older Galaxy Note device, should this be the one?
In short; yes, and yes.
Long answer? As we all know there is a lot more to consider when you purchase or upgrade your smartphones. You have a sort of connection to your smartphones. You are attached to it. Maybe not emotionally but there are so many things in that phone that is personal to you.
With cloud and easy access to data transfer, or cloning your device changing a device that has no emotional attachment to you should be an easy choice especially when it is an upgrade. The problem is changing a smartphone these days is a lot more than that. As each iteration of your smartphone series gets renewed prices go up. A very good example of this is the exact device we look at today – the Samsung Galaxy Note 8. The previous Samsung Galaxy Note 7 (bless its soul) was retailing form MYR3,199 brand new. it was Samsung's first ever device to break the MYR3,000 barrier.
The new one is MYR3,999; about MYR800 more expensive than the Galaxy Note 7. We never got to publish the Samsung Galaxy Note 7 review (due to unforeseen circumstances) but for us to justify going for a Galaxy Note 8, it better be MYR800 better than the Note 7.
You know what? It is. The S Pen is better than ever before with better precision and accuracy. It is faster too, though marginal you do notice the almost instant response the pen gives you. There are even more fun features with the S Pen. The UI is made much smoother and much more intuitive than before. The display is as beautiful as ever despite the odd screen ratio. Speaking of the odd screen ratio, what is wrong with 18.5:9 anyway? it does make for an odd wide-angle when viewed horizontally but it is an odd beauty. Its cameras are better than ever with the two working in tandem. Its battery lasts you a whole day if you need it to. It does have a much faster and better Iris scanners that is not racist this time. And it is as beautiful as they say it is.
Would I buy it given the price? Yes, but let me be clear that parting with MYR3,999 is not an easy choice to make. Is it worth the upgrade if you own any previous versions of the Samsung Galaxy Note? In a heartbeat, yes.