The big blue brand, Samsung has made some very interesting devices ever since they came up with the first even Samsung Galaxy smartphone, the Samsung Galaxy S – the first one. That was a memorable device, and a really powerful one for its time. Of course, the same cannot be said if you pull out one of those and put it beside a Samsung Galaxy S9 for example.
Since then the amount of Samsung Galaxy devices started exploding too. There are about four product series that Samsung has today – the Note, S, A, and M. Confusing? Not more so than any other brands. Huawei has their Mate, P, Nova, and Y lines of devices and they are doing fine. The issue with Samsung's line-up is that there are certain products that overlap between the A and the M. The M series is supposed to be catered to a more budget conscious market – the entry-level one. The A series was meant to be the mid-range series from Samsung.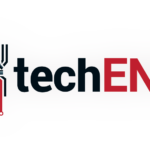 As we mentioned, there was an overlap within the two series. That overlap was the Samsung Galaxy M20 and A30. When we say overlap, the M20 and the A30 cost the same money – MYR799. The only difference other than the name and series is the fact that you can only get the Samsung Galaxy M20 online, on Shopee.
The one we are taking a close look today is the Samsung Galaxy M20. It is meant to be an online exclusive, a Shopee exclusive to be specific. Its price tag is fitting too for what it is worth. At MYR 799 you would not call this smartphone expensive. It sounds about right too for an entry-level device, a Samsung entry-level device above all. Is it worth the MYR 799 though?
There is another important question too; is it better than the Samsung Galaxy A30? What are their differences? Finally; is it worth your MYR 799? Let us find out.
Design
The first thing you think of when you see the Samsung Galaxy M20 was its resemblance to the old entry-level devices from Samsung, the Samsung Galaxy J devices. It still does not have the glass backing of the Samsung Galaxy A series, even the ones from 2017 already has the glass back. The Samsung Galaxy M20's back is not exactly plain old plastic either according to its marketing blurb. But for the sake of simplifying our lives, we consider it plastic.
We first see this type of material in budget other budget smartphones. It feels like the material that we first saw on an ASUS of all devices. To be specific we felt that the material felt like the one you find from the ASUS ZenFone Max. It has a shiny glossy property that might nearly mimic glass; but it does not feel as cold as glass. It feels more like plexiglass than actual glass really.
The difference between the Samsung and the ASUS though is that the ASUS' backing looks plenty more glass like than the Samsung's. In a certain way you can say that Samsung has not bothered to make the Samsung Gaalxy M20 look too much like their premium line. That sets it apart from the rest of Samsung's series of products.
The shape of the device though is very distinctively a Samsung. The moment you see it from the back at least you know that it is a Samsung device. The soft edges at the four-corners has that signature Samsung curve that is recognisable anywhere. Since the back of the device is not a removable plastic panel anymore, we assumed that the Samsung Galaxy M series could have that Samsung signature tapering curve at the edges of the back for better fit in the hands. It does not.
Having said that though the device is still a nice one to behold in our hands thanks to all the rounded edges. The only issue is that it does feel quite big thanks to the 6.3-inch display up-front. The frames are aluminium though, and is nicely rounded so it does not cut into your palms.
Overall, the Samsung Galaxy M20 is not something you would call handsome. The best way to describe the device is 'familiar'. Everything about the device has very been very standard, very familiar to any Samsung smartphone user. It feels plenty more premium than any of the J-series devices we have touched with its uni-body design that features no removable panels. It starts to feel like a very familiar A-series device in fact. That is until you start picking up the device and feel the non-glass, but yet glossy back. That is no bad thing though, the device still feels quite premium for its asking price.
Hardware
The Samsung Galaxy M20 does not cost you very much. In that sense, you cannot expect the entry-level device to pack features that would put to shame the latest flagships. If you are looking for that kind of thing, you might want to scour the second-hand smartphones market. If you do, let us know how that goes for you.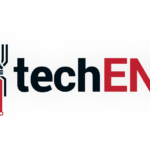 The Samsung Galaxy M20 though packs features that is still quite reasonable for a modern smartphone. It still has a reasonably powerful System on a Chip (SoC) that is the Samsung Exynos 7904. It also has a comfortable 4GB of RAM to work with, and what looks like capable camera modules. On paper then, this package does not look too bad to begin with.
Specifications
Processor
Samsung Exynos 7904 (8 Cores)
Octa-Core @ 2×1.8 GHz, 6×1.6 GHz
RAM
4GB (As Tested)
Memory
64GB (As Tested)
Expandable up to 1TB via MicroSD
Graphics Processing Unit (GPU)
Mali-G71 MP10
Display
PLS TFT panel 6.3-inch (~409 ppi) Full HD+,
19.5:9 ratio (1,080 x 2,340 pixels)
Operating System
Android 8.1 Oreo with One UI
Battery
Non-Removable 5,000mAh Li-Po
Fast Charging (15W)
Connectivity
Dual SIM
Wi-Fi WLAN 802.11 a/b/g/n/ac
GPS/A-GPS
Bluetooth 5.0
OTG Support
USB Type-C
Camera
REAR:
13-Megapixel ( f/1.9, 1/3.1″, 1.12µm wide-angle)
5-Megapixel (f/2.2, 12mm ultra wide-angle)
Dual Pixel
HDR
LED Flash
1080p Full HD Video recording (30fps)
FRONT:
8-Megapixel
f/2.0 aperture
25mm Wide angle
1080p Full HD video recording (30fps)
Sensor
Accelerometer
Proximity
Fingerprint
Ambient Light
Gyroscope
Face Unlock
Miscellaneous

Splash Resistant
3.5mm headphone jack
Dolby Atmos sound
User Interface
The Samsung Galaxy M20 comes pre-packaged with an Android 8.1 Oreo underneath Samsung's proprietary UX 9.5 overlay. To begin with, that is an older Android. We would expect an update for it, but as of our review; we remained at Android 8.1 Oreo. That is not a good start for the Samsung Galaxy M20. It does come with Samsung's latest UX though right? As new as the device can support at least. In that department; sort of, kind of.
The Samsung UX 9.5 feels very tradtionally Samsung, with vibrant colours and attractive, yet minimalist icons. You cannot push it to gesture controls like the flagships but you still get the Samsung goodness. This is its biggest issue as of yet though.
The Samsung UX itself is actually quite heavy. It is way lighter compared to its ancient predecessor. But it is still quite a heavy User Interface (UI) and you can tell with every swipe, every button press, and every app launch. It tends to get a little sluggish and there is a noticeable lag on the Galaxy M20's display between a finger press and the device reacting to the device.
The lag is very minute, hardly noticeable if you are not used to the Samsung Galaxy S experience. It is not that laggy too that it might annoy you, because the delay is just below 1 second maybe, sometimes just a tad over. It is though noticeable enough when you use the device and watch for its reactions thoroughly. While it may not annoy you to the point of just throwing the device away, it can be a little distracting.
Despite that setback though, Samsung's UX looks as beautiful as ever and as user friendly as ever. We always liked the Samsung UX despite its weight on the processor and some of its bloat. We also think that the UX has always best represented the best of Android and does bring out that little bit more of Android somehow. That goes as well for the Samsung Galaxy M20. The UX feels as fresh as ever, looks good, and is very intuitive, especially when you are quite new to Android. The only issue is that the Samsung Galaxy M20 is maybe not the best device to experience the Samsung UX 9.5.
Performance
As per mentioned earlier, the Samsung Galaxy M20 packs a Samsung Exynos 7904 Octa-core SoC. The SoC's eight cores are divided into two high powered cores clocking 1.8GHz, and six low powered cores clocking 1.6GHz. While that may not sound plenty compared to the flagships of today, it is plenty powerful compared to the usual entry-level smartphones. Best of all, it is an Exynos, some of the best Android flagships are powered by powerful Exynos chips.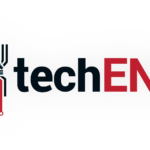 This Exynos however, is not even close to the high-powered Exynos that powers the likes of the Samsung Galaxy S series. Compared to those, this is child's play. No matter though, the main concern is whether or not this will keep the Samsung Galaxy M20 running. At that it does. The caveat, as you may have found in the UI section above, it does not do it that well in some areas.
Call Quality and Connectivity
As any respectable modern smartphone, this is quite essential. At that, the Samsung Galaxy M20 does as expected as any modern smartphones too. It takes on most global frequencies too so you do not need to worry about bringing it to Europe and not have it work. The only place you might need to worry about is the United States.
Signals are quite stable in any properly covered areas. Of course in areas that has poor coverage, the signal drops too. As long as there is coverage though you should be able to place phone calls with little issue. Of course when coverage is patchy, making calls may be quite difficult. Even sending messages at that time is difficult. This is also true for data speeds and availability.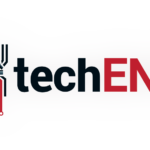 Placing phone calls and sending messages is quite straightforward too in the case of the Samsung Galaxy M20. Then again, it is for every smartphone out there now. You just need to open the phone app or the messaging app and type away. Of course as long as you have data there are plenty of messenger apps available too. That, or get on a WiFi umbrella range and you would be fine. It picks up both 2.4GHz and 5GHz signals, so you might want to opt for 5GHz all the time for better speeds though shorter coverage range.
Phone calls may not be the best in the industry but it is good enough. When we say good enough, we mean that it does make phone calls and the phone calls sound decent enough that we can make out the words the other party are saying. The noise cancelling mic built into the device also helps the transmission from our side to be crisp and clear for the other party at the other end of the line.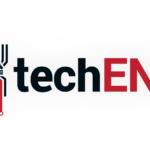 The only issue here is the ringtone may not be loud enough. The speakers on this device are not what you call weak, but they can sound a little more so if you are in the next room even with the doors open. If you wish to use the device as a conference call device, you might want to look for an external speaker for that. Watching YouTube or Netflix in a quieter environment should not be too big of an issue though.
Gaming
This is the part that hurts a little on the Samsung Galaxy M20 if we are honest. The entry-level device is not really made for gaming and it shows with games like Player Unknown's Battlegrounds or even SkyForce: Reloaded. It does work with lighter games like Candy Crush or Sudoku though; those titles with less load emphasis on the processors.
While PUBG Mobile allows you to set the game's graphical settings to allow any sort of smartphone to run nice and smooth, the lowest settings look quite bad and very pixelated on a Full HD+ display. In that case, it does not help when you want to be competitive and win that Chicken Dinner, nope. Graphics on a simple game like SkyForce reloaded too can be a little busy and intense. When it does get to that point, you can see some stutters on screen, that affects your reaction time too obviously. Playing these games then can be quite frustrating. This device though, is clearly not made for gaming.
Battery Life
The Samsung Galaxy M20's brownie points for us may be here, in its battery life. It packs a 5,000mAh battery, larger than even the Samsung Galaxy Note9 or Samsung Galaxy S10+. That gives it a tremendous battery life too. The power efficient Exynos 7904 does not hurt it too.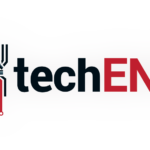 The result is a device that could easily last you a day and a half. It could last longer if we did not run any games on it. Leaving it alone for pure standby time might give you about three or four days but we have never pushed it that far. For us though, even when we tethered some data with hotspot on the Galaxy M20, our device still lasted about a day and a half before we chickened out to charge it.
Our normal use of the device is some calling, some messaging via Telegram, minor gaming, and mostly YouTube videos or even Netflix. In that case we almost managed two days; pretty sure too it will last for two days and a little more. The Samsung Galaxy M20 is really something else if you judge it through its battery life alone.
Benchmarks
As we have always highlighted, benchmarks are one way of testing a device's capabilities and tabulating them into numbers. We always stress too that it may not be the best or absolute way to tell whether or not you should buy one smartphone over the other. It is just another way of measuring the device's processing power and may not reflect its full capabilities and represent all the use cases it might go through in its lifetime. That said, we do not focus too much on benchmarks. If you do want to look as some of the numbers though, we attached them below.
Display
The best part about a Samsung device is usually its display. The famous AMOLED display has been the talk of displays for generations now. They have graced some of the best smartphones in the modern world too. Not on the new Samsung Galaxy M20 though.
The New Samsung Galaxy M20 has a 6.3-inch Full HD TFT display with Full HD+. So it does not get that super saturated colours from a Super AMOLED. It does not get the same brightness as the Super AMOLED displays either. That does not mean that the Samsung Galaxy M20's display is rubbish though.
Despite the drawbacks of a TFT display, the Samsung Galaxy M20's display is still quite good to look at. Of course, we do not recommend you looking at it under direct sunlight. That said, in any other condition; no digital displays are ever too dim if you set them to their highest settings. If they are, you might want to check with your manufacturers for a repairs or service information.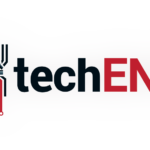 Colours may not be as saturated as any Samsung AMOLED displays but it is still plenty saturated and images on the display still look good. Sure, colour accuracy may be a small issue but you barely notice them anyway in normal use cases.
What we are saying is, you still can pretty much enjoy YouTube and Netflix on it. It has a large enough display with at least a Full HD resolution. In any situation, we cannot complain with watching Netflix on Full HD on this device.
The display is what Samsung call an Infinity-V display, with a very small notch on the middle of the top of the display. The shape and placement of the notch housing the front-facing camera is meant to keep the distractions on the display as minimum as it can be. Minimise the distractions it does.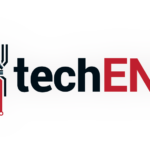 Do not get us wrong, even the Infinity-O display's punch-hole camera placement is a small distraction to us on the display. So the Infinity-V does not completely remove that distraction either. The good part is that Most YouTube videos are shot in 16:9 screen ratio which also means that most videos will not even touch the notch. But that also means that the videos on Netflix and YouTube does not stretch and fill the whole display. While that might be right, that also means the notch does nothing to hinder your viewing experience.
Camera
The Samsung Galaxy M20 packs a dual-camera set-up out the back of the device, just as nearly every other device out there should. The main shooter is a 13-Megapixel paired to a 5-Megapixel ultra wide-angle sensor. Out the front is an 8-Megapixel sensor that is capable of taking Full HD 1080p videos too.
The worst part about having an entry-level device sometimes is trying to work the camera. The camera is usually quite a pain to use and photos often come out murky and blurry. That has come quite expected of a budget-friendly device. Not on the Samsung Galaxy M20 though.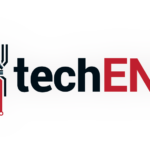 The resulting photos may not be near comparable to something like a Samsung Galaxy S10 or even a Huawei P30. The photos though are still quite good for what its worth. The colours are close to neutral with some warm temperatures about them. They may not be the most accurate colour reproduced too but still good enough for you to tell from pink to red.
The details could use some work although we predict that can be fixed with a software update. We also find the ultra-wide photo leaving us with more to be desired. Ultra-wide photos are great, especially if you want to capture cityscape or even lush scenery photos. There is not enough details though in the ultra-wide shots from the secondary camera to make them great photos. All the photos taken are still good enough for social media though so that should not be too big of an issue anyway.
We are not the best at selfies, so selfies of us look terrible anyway. That said, the front-facing camera software does clean you up a little bit if you want it to and smooth out any blemishes on your skin. Not your actual one mind you, just the one on your smartphone. Speaking of selfies, the main camera can shoot bokeh type portrait shots too. The portrait shot that came out of this looks good with quite natural bokeh effect.
Gallery
Do I Buy This? Or Should I Look At Other Things?
The Samsung Galaxy M20 asks for MYR 799 exclusively on Shopee. According to Samsung, there is no way to get this anywhere in their stores too. In some sense then there is some sort of exclusivity here if you do get this device from Shopee. Alongside this smartphone too you can shop for other things to complement your new smartphone too on Shopee. All of that without stepping outside your house for even 10 minutes.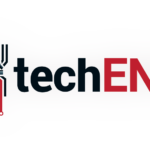 The thing is though the Samsung Galaxy M20 is priced quite similarly to Samsung's Galaxy A30, a mid-range smartphone. In terms of classifying the products then, the Samsung Galaxy A30 wins. So the sensible thing to do now is to go out to the shops and get the Samsung Galaxy A30, right? Well it not that simple.
There is one thing that you might need from the Samsung Galaxy M20 more than the Samsung Galaxy A30; its battery life. In that, the Samsung Galaxy M20 does edge the mid-ranger. It can be by quite a large margin too. Though, you do have to live with a Samsung Galaxy device with a slow responding UI.
Outside the Samsung's stables there are other competing devices out there too that might be a good alternative to the Samsung Galaxy M20. The selections out there look good too if you ask me. In some sense then, you are buying the Samsung Galaxy M20 for its branding, you are buying the big blue logo from South Korea. You get a reliable smartphone though, something that just works. It does not do all the fancy things that the Samsung Galaxy S series can do, but it still does the job; although a tad slower.
If it was up to me, this device would be a perfect secondary smartphone to use. It is even perfect for the occasional abroad travels and to be used as hotspot access points if need be. It may not be the best solution, but it does work and it does pack quite a stamina. For a workhorse, sometimes that is what matters, right?