If you had a Samsung smartphone, mid-range onward you would testify to some very good user experience with the South Korean brand. Their rise to the top of the smartphone food chain does not happen by accident if you think about it. They have built their brand on top of very strong foundations like impeccable build quality, user-friendly and intuitive user experience, reasonably priced devices, and innovative designs and technologies. The past few years of Samsung has been coloured with impressive smartphones like the Samsung Galaxy A7, and the Galaxy A9 Pro. These were some very memorable mid-range smartphones that redefines value in the premium mid-range segment. The second generation of the mid-rangers proved to be very compelling devices as well with some very good value. They packed some of the passed down features from their remarkable flagships like the Samsung Galaxy S8, and S9.
Those were great devices, and rightly so. For not a lot of money you get great powerful hardware that we have seen in older flagship devices, water-proofing, great cameras, premium build quality, and even the fingerprint sensors and facial recognition features the premium flagships has. All that is in a package that asks for a fraction of the prices of the flagships.
You may argue that there are flagships in the market with about the same asking price. You are not getting that Samsung assurance with others though. It is a different experience with a Samsung device and users know it, especially when you are talking about the mid-range class smartphones. They are actually great stuffs.
For 2019 though, the single digit mid-range class naming is gone and in comes the double digits. We have the Samsung Galaxy A30, Galaxy A50, Galaxy A70, and the range topping Galaxy A80 without a front-facing camera sensor. The Samsung Galaxy A80 is a little odd and we think that it sits in a class of its own. For the normal ones then, the range topper this year is the Samsung Galaxy A70, which we have tested. Well, the title gave it away.
The Samsung Galaxy A70 is not like any of its predecessor though. It is not like the Samsung Galaxy A7 or the Samsung Galaxy A8 at all. It is constructed differently, and it is a very different device compared to those. Could it be an evolution? Or is it a step back? Better yet, is it actually worth upgrading to if you come from a Samsung Galaxy A device? Let us see.
Design
We regard this as a spiritual successor to the Samsung Galaxy A7, so we will be drawing plenty of comparisons to that two year old device. The two devices are technically built to serve the same market segment. The only difference in this regard is time.
This slideshow requires JavaScript.
The Samsung Galaxy A series of the past has been known to come with the premium glass back finish. That is something to be missed in the Samsung Galaxy A70. The 2019 iteration of one of our favourite mid-range devices of all time now has a sort of plastic and glass hybrid material body at the back that is held by the aluminium frame on the side to make the device whole. While that is still the familiar iconic design cue of the Samsung Galaxy A, it does not feel like one.
The added benefit to using an artificial material like 'glastic' as they call it is the reduction of production costs and durability. Those, while still retaining the good looks of a transparent glass back with some funky coloured designs underneath the glass. The other benefit to that type of material is the sort of effect that the material allow Samsung to play with. We had our hands on the Black coloured Samsung Galaxy A70 and it is not exactly solid black.
The colour at the back is a sort of psychedelic iridescent black or grey. We think that it is more Gunmetal Grey than black, but who are we to argue with their colouring department? Still, we think that looks great. It looks like nothing in the market as of now, and we do like it. It is also like nothing Samsung has ever done before, they usually go with solid colours for their smartphones. If we are being honest too, we were pleasantly surprised to see this type of colour scheme in a Samsung Galaxy A device.
While the glass back of the Samsung Galaxy A7 back in 2017 feels premium and cold to the touch, the 'glastic' back of the Samsung Galaxy A70 feels less so and a little warmer. To our hands, it feels a lot like plastic, more so than glass. This is not to say that the build quality is anything other than premium, they built this device very well. Everything feels solid and well made, just like a Samsung should. The only thing we are a little on the fence about is that plastic and glass hybrid material at the back. We would still call it plastic no mater what, transparent plastic maybe, we still feel that it is more plastic than glass.
While that does dampen that whole premium feel to it, we do not necessarily think that the hybrid material body at the back is bad. It is cheaper to build for Samsung and it could be easier to form around the curved back as well, so we will not blame them. It is also less prone to breaking when you accidentally drop your Galaxy A70. So it does make sense, plenty of sense. It is just not to our taste or preference. We do not hate it though, just to be clear. We understand, but not our thing.
Hardware
The Samsung Galaxy A70 is still no slouch. It is still a powerful mid-range device. There is a 'but' in here. It is no longer an Exynos device. Instead it packs a foreign Qualcomm Snapdragon 675 System on a Chip (SoC) for a heart.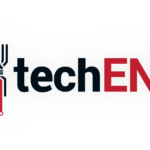 While to hardcore Samsung fans this could be blasphemy, again, this may not necessarily be a bad thing. The Qualcomm Snapdragon 675 is still quite a powerful processor in its own rights clocking in at a maximum of 2.0GHz on two of its eight cores. That is still more powerful than the most basic entry-level PC you get today.
Specifications
Processor
Qualcomm Snapdragon 675 (8 Cores)
Octa-Core @ 2×2.0 GHz, 6×1.7 GHz
RAM
4GB (As Tested)
Memory
64GB (As Tested)
Expandable up to 1TB via MicroSD
Graphics Processing Unit (GPU)
Mali-G71 MP10
Display
PLS TFT panel 6.3-inch (~409 ppi) Full HD+,
19.5:9 ratio (1,080 x 2,340 pixels)
Operating System
Android 8.1 Oreo with One UI
Battery
Non-Removable 5,00mAh Li-Po
Fast Charging (15W)
Connectivity
Dual SIM
Wi-Fi WLAN 802.11 a/b/g/n/ac
GPS/A-GPS
Bluetooth 5.0
OTG Support
USB Type-C
Camera
REAR:
13-Megapixel ( f/1.9, 1/3.1″, 1.12µm wide-angle)
5-Megapixel (f/2.2, 12mm ultra wide-angle)
Dual Pixel
HDR
LED Flash
1080p Full HD Video recording (30fps)
FRONT:
8-Megapixel
f/2.0 aperture
25mm Wide angle
1080p Full HD video recording (30fps)
Sensor
Accelerometer
Proximity
Fingerprint
Ambient Light
Gyroscope
Face Unlock
Miscellaneous

Splash Resistant
3.5mm headphone jack
Dolby Atmos sound
User Interface
The Samsung Galaxy A70 comes out of the box with an Android 9.0 Pie installed underneath Samsung's very famous One UI. If you must ask, yes it is the latest Android with Samsung's latest User Interface (UI), pretty much like the one from Samsung's top dog flagship, the Samsung Galaxy S10. There is some differences here and there though for the Samsung Galaxy A70. The difference is quite deep within the UI though so we will not really get into that. Before we forget too, the Samsung Galaxy A70 in Malaysia does not get NFC so you will not find the NFC icon in the quick settings  menu. That also means you cannot do Android Beam, a feature we miss quite sorely in this device.
This slideshow requires JavaScript.
Other than that though, pretty much everything is the same as the Samsung Galaxy S10 save for the punch hole. Instead of the punch hole you get the Infinity-U designed display with a U-notch on top of the display. While we do not like notches, notches are getting pretty small and the same can be said here. It is almost non-intrusive.
If you are an existing Samsung Galaxy smartphone user, be it from the old TouchWiz era, or the newer UX era, the Samsung Galaxy A70's One UI should feel pretty much like home in your palms. Everything is very familiar with nearly identical icons. 'Nearly' is an understatement actually. The new One UI is not a major improvement over the old UX, but there is some improvements here and there. For example you can get everything into 'Night Mode'now which turns the whole interface to black backdrops. That not only saves your battery life, it multiplies the cool factor by eleven.
Still, everything else is where you would expect to find if you come from a Samsung device. Everything is a little cleaner too if you noticed. The menu screen is even less cluttered than before an all the icon sizes look very proportionate somehow. It just looks fresh every time you turn your smartphone on.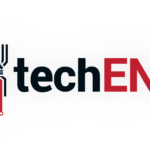 If you come from other devices, the learning curve is kept to a minimum. The One UI is really designed to allow you to have full control of your smartphone's UI at the simplest possible way. The newer Sasmsung design language prefers plenty of gesture controls instead of on-screen buttons so you can make your recent apps, home, and back buttons go away and replace them with guiding lines at the bottom of the display. All you have to do is swipe up on any of the guiding lines to tell the device what to do. You still can opt for on-screen buttons too if gesture is not really your thing. Once you know how to work the gesture though, everything comes very naturally, like swiping up to bring up the app tray. If not, you still can set up the device with the app tray button on the display too.
If you do opt for the full gesture experience, you get the full experience of One UI in the Samsung Galaxy A70. Like we said, everything looks even cleaner and more intuitive even in the settings menu. Even when you opt for gesture controls the One UI will still hold your hands for the first few times you start using a function and help you learn in no time. even when you come from other platforms.
That is not all the One UI can do though. If you come from an old Samsung device with a Samsung account, One UI will restore everything that you have on your old device on the new device. You do not even have to plug in your old device to the new one to avoid all the hassle. If you come from either an iPhone or other Androids, you only need to plug in your device via OTG and everything will be transferred in no time. That way you can start using your device like you would your old device. It is one of the most brilliant features of a Samsung smartphone we think, and it is still one of our favourite functions for when you want to switch your device.
Performance
The Samsung Galaxy A70 is not an Exynos device anymore. Instead, they employed an external contractor in the department of power. It packs a Qualcomm Snapdragon 675 Octa-core processor that clocks in at 2.0GHz on two of their cores. The other six cores are low power 1.7GHz  cores for lower power consumption.
While the Snapdragon 675 is not the most powerful processor there is in the market, they are still no slouch. They are quite performers when it comes to speed. The 2.0GHz clock speed is still faster than some entry level PC out there. That processor is paired to 8GB of RAM which also means that this is quite a potent device.
Call Quality and Connectivity
In this department, the Samsung is quite standard. It packs all the necessary antennas for up to 4G LTE+. Internet speed wise then it should do well.
Making calls on the Samsung Galaxy A70 is quite a standard affair. The standard phone app as familiar as ever with any Samsung user. The whole interface has not really changed since the first Samsung Galaxy S as well which also means that any Samsung Galaxy user would have no issues operating that. Then again, no one would have any issue with the interface, it really is nearly similar to any other smartphone's call interface.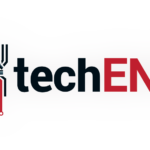 Thanks to the dual mic set-up that is pretty much standard to almost any smartphone you can find today, phone calls are crystal clear for the person on the other side of the line. That is not to say that the phone conversation experience on the device is bad. It is, in fact quite good on the earpiece.
Receiving calls is a very standard affair too. The only issue we might have with the Samsung Galaxy A70 is the speakers' power. It may not be the most powerful speaker in the market currently. It is also not as powerful as you might expect from a Samsung device. So ringtones are audible but if you put them in your bags, you might get some missed calls and miss some messages from time to time. You might want to think twice about using the Samsung Galaxy A70's speakers to make conference calls too, You might be better off with a cheap Bluetooth speaker.
The good thing about the Samsung Galaxy A70's connectivity is the fact that the antenna is good enough that you can even make phone calls at 1 bar of signal. If there is no signal, you may not make any calls anyway. There might be slight distortion when you make calls or receive calls in that conditions.
While connecting to mobile network, WiFi, and making phone calls is no issue, we found a quirk with the device that is quite common with Samsung devices of old – the AGPS. The Samsung Galaxy A70's GPS signal can be quite irksome in a lot of situations. When we tried using it in the car to navigate our way around, the device keeps losing GPS signal and when GPS gets a lock, we are in a completely different location. So if you are an e-hailing driver, you might want to think twice to use this device as your navigating device.
Gaming
The other day we came across statistics that mentions that mobile gaming has become one of the fastest growing industry in South East Asia. Ask any smartphone user on the road, nine out of ten would have one form of mobile game or another in their smartphone. So if you are wondering why we include this section, it is important.
The Qualcomm Snapdragon 675 is still quite a powerful processor despite being a mid-range level processor. That also means mobile gaming is still good on the device. You may not get eye-bleeding graphics on the Samsung Galaxy A70 but they are still smooth. That said, any games on the Galaxy A70 is still enjoyable. We played PUBG Mobile, Arena of Valor, and Sky Force: Reloaded on the Samsung Galaxy A70 and all of them ran nicely without any lags. Even when the display gets busy, the Galaxy A70 still runs along and work properly. Heat is not even an issue with the device.
Battery Life
The Samsung Galaxy A70 packs a huge 4,500mAh non-removable battery. Compared to the Samsung Galaxy S10+, the Samsung Galaxy A70 packs 400mAh more. The size of the battery pack also means that this device lasts a long time. A full day of use is something that you would have to get used to with the Samsung Galaxy A70. There are cases where we took the Samsung Galaxy A70 up to two full days of use on a single charge. Of course, to get the two full days we barely touched the device.
Most days though it does a full day and a little more just fine. Most days I used Telegram for some messaging, make one or two phone calls, browse the web a little bit on Google Chrome for Mobile, and have about 30 minutes of gaming session, long enough for one session of PUBG mobile. I do a little bit of Netflix and Amazon Prime Video with the device too in a regular day too. Even with those, the device still lasts more than a whole day.
Battery life is actually very subjective to the usage pattern of the users. In that terms, you may not get the same battery life as we do. We did have extended gaming sessions and required a charge a little while after lunch.
Benchmarks
We have said before that benchmarks are not super representative of daily usage and user experience most of the time. What benchmark does most of the time though is push the devices to their limits. In lower end devices that also means that you might not get super smooth graphics when it comes to 3D renderings.
While benchmarks does not represent the entire story of a smartphone's performance, it does give some insight to how devices perform in heavy loads. That said, we do have to say that you should take the data with a pinch of salt.
Display
Very much true to a premium Samsung device, the Samsung Galaxy A70 shoehorns a 6.7-inch Super AMOLED Full HD+ display with about 393 pixel per inch. The Super AMOLED is protected under Corning's Gorilla Glass 3. While that is not the latest in Corning's offering, the Gorilla Glass 3 is still a tough nut to crack.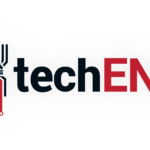 Super AMOLED displays have always been known to have super deep blacks, superb colour contrasts, and blinding brightness. The Samsung Galaxy A70 can boast all of that, except for blinding brightness. Somehow the Samsung Galaxy A70 manages to keep its dimmest brightness to a level that does not blind us. That also means that it can get quite dim in the darkest situations if you push your brightness down all the way. In the dark that would have been fine.
That is not to say that the Samsung Galaxy A70's screen brightness is not bright enough though. The Super AMOLED display still boasts great brightness that you would appreciate in bright sunlight.
The Super AMOLED is great for watching Netlfix, YouTube, iflix, and even Amaxon Prime Video though. Gaming on it is great too thanks to the great colour contrast. The colours on the Samsung Galaxy A70's Super AMOLED do really pop as expected from any AMOLED display. The large display does not hurt too. The only thing that disturbs your view is the U-notch. The U-notch can be a little distracting at first but if you do not put all your media in full screen the notch becomes part of the black bar at the side. Thanks to the ultra-deep blacks too the camera notch is really unnoticeable.
In-Display Fingerprint
The display also contains a fingerprint sensor at the bottom part of the display. It is, technically one of the features that separates this device from plenty of other devices in the market. While that is not really something to shout about, the fingerprint sensor is actually rather good.
It is not the fastest fingerprint sensor in the market but it is fast enough to work with. In that sense, it is not dimwitted at all and actually works all the time. Sure there are some issues with it when you place your fingers a little wrongly. But a good contact usually ends up with the device unlocking.
It is accurate too. Even with plenty of fingerprint marks and grease across the device's display, the fingerprint sensor still works as perfectly as ever. There is not accidental unlocks as well with the device, which is always a plus point with this type of fingerprint sensor.
Camera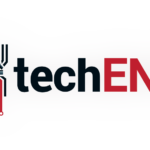 Samsung's Galaxy A70 is quite normal, unlike the Samsung Galaxy A80 with a one camera array module that flips up and down for both selfies and normal photography. In that regards, there are four cameras on the Samsung Galaxy A70, one in front and three out the back. The camera arrangement is very similar to how HUAWEI arranged the cameras on the back of their flagship, P30.
Samsung places the rear cameras in a top-down arrangement on the left corner of the device. While it is verysimilar to the HUAWEI P30, there is no weird, oversized protruding bulge out the back of the Samsung. That is a good thing, because now you do not really have to buy a thick enough case to hide the camera bulge.
Out the front is a 32-Megapixel shooter housed in the small U-notch. We are not very good with self portraits or selfies. So this time we are going to save you our awkwardness with it and just tell you how it performs.
The 32-Megapixel selfie shooter does take quite detailed photos thanks to the amount of pixels it packs in that one little sensor. In good light, you get nicely detailed photos with neutral colours. Neutral colours is an issue though. We have to mention that the photos look very vivid on the smartphone's display thanks to the Super AMOLED panel, but transfer it to a PC and you get to see very neutral colours.
Yes, neutral colours means more details than not, and that is a great thing for photographers. If you want to just take a photo to upload to social media though, you might not get the result that you thought you saw on the Samsung Galaxy A70. A little Adobe Lightroom CC for mobile or a little touch up on Google's own Snapseed does the job though. It is just a little bit more effort.
The rear cameras feature a 32-Megapixel main sensor, an 8-Megapixel ultra-wide lens, and a 5-Megapixel depth sensor. Nope, you do not get an optical zoom lens here. Is that a disappointment? Hardly. We do miss the zoom function especially when we actually want to use the Samsung Galaxy A70 as our main photography tool in events.
You do not really need the zoom lens in everyday photography though. In the right situations, ultra-wide angle lenses does terrific job in capturing background details and adds some needed drama to the table. If not, the normal wide angle lens still does the job well.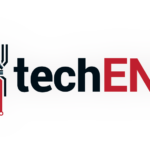 Shooting out of the 8-Megapixel ultra-wide lens can be a small challenge in low-light conditions. In those conditions, any light will look a little overexposed. If you get it right though, the photos look good with acceptable details. Zoom in though and you would see some blurriness in the finer details. Not that it would be a problem for social media.
The 32-Megapixel shooter is the same one as the selfie camera, save for a beauty selfie mode. It is an AI loaded camera too so you get to play with different scenes without even asking for it. The camera does everything for you basically so you just need to turn it to auto and it takes care of everything for you to get the best out of your subject. If you are still that stubborn, get on the pro mode and control everything yourself. Oh, you get very nice bokeh effect thanks to the 5-Megapixel depth sensor too. It does seem natural enough if you do not zoom into it too much.
The only issue we have with the cameras, like the selfie camera, is that while the photos have very clear and sharp details, colours are pretty much neutral. An easy fix is to have Adobe Lightroom CC for mobile or SnapSeed. While it is an easy fix, it is an extra step before it is Social Media ready. It is made for the Instagram generation as they put it, so that is a little bit of a minus point. Still, you be the judge.
Gallery
This slideshow requires JavaScript.
Just Another Smartphone
The Samsung Galaxy A70 in a package actually looks quite compelling. The thing is, there is nothing really special about it. To make sure that Samsung can sell the device under MYR 2,000 also they have omitted the IP rating. We do not even know whether or not you can splash some water to it for fear of damaging the device. What we do know though is that it will set you back MYR 1,799.
At that price you may look at other devices like the Honor 20, that boasts a flagship class HiSilicon Kirin 980 to start with. You will also find an older OnePlus 6T for that kind of money. That is flagship class device with a slightly older internal. That is not too big of an issue though considering the price.
There is really nothing to shout about with the Samsung Galaxy A70. The only thing that this device has against other devices in the same price segment is that brand, that Samsung name. The name has been associated with solid build quality and reliable devices with satisfying ownership experience. For that, we have to say that Samsung Galaxy A70 could be a great choice just in terms of its customer support and complete ownership experience. It is a device that just works.
At this point, we do not think that Samsung needs to shout about telling the world about how great their devices are. The brand in blue is already a testament that signifies all of that and more. The South Korean brand name has evolved that much since we first saw the Samsung Galaxy S.
The question now is whether or not we would put our money down on this device. Unfortunately, due to the nature of our work and our extensive knowledge of the options in the market, we would say that we will not buy this particular device. Yes, it does pack the new school fingerprint sensor within the display. There is nothing else to shout about with this device other than that though.
Do not for a minute think that this is not a good device though. It is. It is a device that you get when you just want things to work. If you are one of those who already had a Galaxy A, this is one device you might want to upgrade to if you do not really want the hassle of changing your usage habits on a completely new platform.
Is it worth the MRY 1,799 though? With the sort of build quality that you would get from a brand as big as Samsung, yes. We do have to say that the 'yes' is valid but only barely though. It is still a sub MYR 1,799 device. The next device after this is a Samsung Galaxy A80 with a price tag of MYR 2,499. In that regards, the device is still a good value one.
Put it side by side with another device though, and you may start to wonder what it takes to justify the device. The thing is, as we have said before, you are paying for a solid build, and for that assurance that your device would continue to work for a long time. You are paying for a Samsung experience. For that, it is worth MYR 1,799.