The OnePlus brand name that started in 2014 with their one and only device at the time, the OnePlus One has grown to be an iconic name in the smartphone industry. When the OnePlus One came to market too, it changed the way devices are sold; you could only buy them on OnePlus' online store embedded into their website. It was huge too for smartphone enthusiasts. Dubbed the 'Flagship Killer' it was priced far bellow what the asking price of a regular flagship at the time while offering all the best hardware in the smartphone. It came standard with the ever so popular custom Android ROMs back then too, Cyanogen's version of Android. The advantage to that was the super updated OS with the latest and greatest Android has to offer. That was the good ol' days.
Five years on and we end up with the 7th generation of the OnePlus flagship device, the OnePlus 7 series. To be specific, we got our hands on the most basic version of the OnePlus 7 Pro iteration. The one that will set you back MYR 2,999. Yes, at that price it does not sound like much of a bargain.
You should be aware also at this time that the OnePlus brand shares the same factory floor as the likes of OPPO and Vivo, so they are Chinese products as well albeit with a much higher spec compared to the other siblings. build quality should not be a problem though, both smartphone manufacturers feature build qualities that is on par with any major manufacturer like Samsung and Huawei anyway.
As we have said before, the OnePlus 7 Pro is priced at MYR 2,999. While it may not command prices the likes of the Samsung Galaxy S10, it still demands a premium pricing. Three thousand is still not a small amount.
Flagship killer then, it may not be. It is still OnePlus' flagship device, partly due to the reason that this is the only OnePlus device there is in the most current stable. It still packs a punch with flagship hardware. No matter how you look at it too, it still costs a fraction of its competitors. Would that mean that this is not the 'Flagship Killer' that we knew? Rather, it is the new 'Flagship Killer' that we have to get used to. Is it still worthy of the flagship killer name though? We find out with the OnePlus 7 Pro.
Design
This slideshow requires JavaScript.
If there is one way to describe the OnePlus 7 Pro, to us it would be"Handsome". We got ours in Nebula Blue colour option and boy does it look good. The glass back is not the glossy one that we are so used to with flagships these days. Instead, it is a cool matte finished glass that gives it a little bit more texture than the usual glossy glass.
That brings us to a small issue with the OnePlus 7 Pro though. The matte finish at the back makes it a little smoother to the touch; smooth as in slippery. Without the provided silicon case, the OnePlus 7 Pro's back just struggles for grip if your hands are already slippery in the first place. It is even more slippery than the smooth glass surface when you put it on the table too somehow. If you angle your table just a little bit, you can bet that the OnePlus 7 Pro will slide off your table and drop to the floor.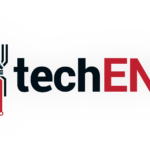 Still, the Nebula Blue out the back is pretty. It does not boast the aurora effect that is so popular with other devices these days. It does not even have that iridescent colour scheme that a Samsung Galaxy S10 Pearl White has. It is just a solid blue colour that just fades to black ever so slightly across the back of the device.
That matte finish adds to the aesthetics. Instead of looking old fashioned, this looks fresh, interesting with its own flair. The camera arrangement in the middle is symmetrical and non-disruptive because there is not much protrusion out the back. Of course, you have to have some branding there, underneath the triple camera arrangement, there is that famous OnePlus logo.
Then we come to the front of the device, which is just a slab of glass on top of a display with a bezel so thin, you should be forgiven for thinking that there is none in the first place. Yes, that is also thanks to the curved display that seems to disappear at the sides.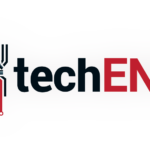 The biggest contributor to that border-less feel is the fact that there is no front-facing camera to see out front. Instead they hid the front-facing camera in a clever pop-up module that was first shown on a Vivo device. The pop-up module is clever too, when it detects a fall, it will automatically retract to prevent any mechanical damage to the device. It works.
Everything is tightly packaged and clean. Sure, there is nothing new to the design of the device. They even take some design cues from other devices. But that does not mean that it is a bad thing. On the OnePlus 7 Pro, they managed to make them work together and still look pretty amazing. The only issue now is that there is no 3.5mm jack, damn you Apple iPhone.
Hardware
The OnePlus brand name has always been associated with over the top specs and value-for-money pricing range. On the front of over the top hardware, the 7 Pro still does that. It packs the latest, most powerful Qualcomm Snapdragon to date – the Qualcomm Snapdragon 855. They pair that to up to 12GB of RAM. On our unit, we had 6GB of RAM and 128GB of internal memory, also known as the cheapest one in the Pro range.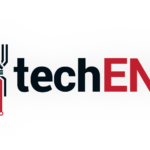 No matter though, you still get the triple camera set-up with 48-Megapixel main camera. You also get a large battery pack that is 4,000mAh in size that should last you a full day at work. Of course, there is the dual firing speakers with Dolby ATMOS sound. There is no 3.5mm jack to be found though, a small shame.
Specifications
Processor
Qualcomm Snapdragon 855 (8 Cores)
Octa-Core @1×2.84GHz, 3×2.42GHz, 4×1.78GHz
RAM
6GB (As Tested)
Memory
128GB (As Tested)
Graphics Processing Unit (GPU)
Adreno 640
Display
Fluid AMOLED 6.67-inch (~516 ppi) qHD+,
19.5:9 ratio (1,440 x 3,120 pixels)
DCI-P3
HDR10+
90Hz
Operating System
Android 9.0 Pie with Oxygen OS 9.5.11
Battery
Non-Removable 4,000mAh Li-Po
Connectivity
Dual SIM
Wi-Fi WLAN 802.11 a/b/g/n/ac
GPS/A-GPS
Bluetooth 5.0 (LE, aptX HD)
NFC
OTG Support
USB 3.1 Type-C
Camera
REAR:
48-Megapixel ( f/1.6, 0.8µm wide-angle)
16-Megapixel (f/2.2, ultra wide-angle)
8-Megapixel (f2.4, telephoto 3x zoom)
Dual Pixel
HDR
Dual LED Flash
2160p 4K Video recording (60fps)
FRONT:
16-Megapixel Pop-up
f/2.0 25mm
HDR
1080p Full HD video recording (30fps)
Sensor
Accelerometer
Proximity
In-display Fingerprint
Ambient Light
Gyroscope
Face Unlock
Miscellaneous

30W Fast-Charging Capable
Gorilla Glass 5
User Interface
The OnePlus 7 Pro runs on something called the OxygenOS (or UI). If you are a OnePlus fan, you would notice that this is a very different User Interface (UI) compared to the first OnePlus devices that run on Cyanogen OS. Still, it is still a OnePlus device, which also means that OnePlus has promised to keep their devices updated to the latest Android versions. They also promise to be one of the first to deliver any available Android updates among all the manufacturers. So far, their word has been quite true.
This slideshow requires JavaScript.
If you have not known yet, the OnePlus family has embraced OxygenOS since the third generation of OnePlus, on the OnePlus 3. At the time, OxygenOS was based on a very old Android 5.0.1 Lollipop. The OxygenOS of the OnePlus 7 Pro though is a very different breed cut from the same cloth. It runs on Android still, but it is the latest Android 9.0 Pie.
While other manufacturers like to mess around with Android and add their own capabilities to Android, OnePlus is one of those manufacturers that likes to keep their Android as vanilla as possible save for some extras. That is exactly the OxygenOS.
The OnePlus 7 Pro's OxygenOS is pretty vanilla and is very similar to a stock Android. There is the app tray from gesture control that you would have to get used to with any new Android device. You still get the bubble icons for your folders, very much like any stock Android. Even the app tray looks very similar.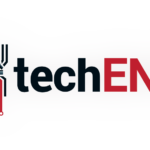 There are some minor differences between the OnePlus 7 Pro's OxygenOS and a stock Android though. On the lock screen, for example, OxygenOS still allows to you make quick actions from your lock screen; the stock Android does not let you do that anymore, because security. The icon action window is slightly different too, a little cleaner on the OxygenOS I feel. The app tray indicator, although both are gesture controlled, is missing on the OnePlus' OxygenOS, which also means you get to use more of the display and OxygenOS' control is completely gesture based.
There are other very subtle differences here and there too. Some of which you might only notice if you put both devices side by side. Whatever it is, the OxygenOS is still very recognisably an Android based UI. It is also one of the cleanest Android overlays that we have seen for a while and we actually like it very much. The fact that it runs on such a light overlay makes it one of the lightest Android interfaces in the market, aside from the Android One devices. That also means super quick and buttery smooth operations in any situations. The 90Hz display makes it look even smoother than what you expect from smartphones these days really.
Performance
This is OnePlus' most powerful device to date. At its launch, it was also one of the most powerful devices in the world, if not the most powerful. It packs a heavyweight Qualcomm Snapdragon 855. That Octa-Core System on a Chip (SoC) can actually put some full fledged PCs to shame. You can even spec your OnePlus 7 Pro with up to 12GB of RAM, a little bit of an overkill; but you can. Of course, you have to pay for it.
The one that we have here is the lowest specced OnePlus 7 Pro, the one with 6GB of RAM and 128GB of storage. You save MYR 1,200 from the top-of-the-line 256GB + 12GB option, and you are not losing out on that much either. We also managed to secure a Nebule Blue one, we think it is the best looking one too.
Call and Connectivity
As with a modern smartphone, the flagship comes with all the right network bells and whistles as standard. Whatever it is, the most basic function of a smartphone is still a phone. You need to be able to place phone calls, and pick them up and any given time. In that department, it is pretty hard mess up as well; given the advancements to modern smartphones.
The OnePlus 7 Pro does not disappoint in this regards. It is, as any other smartphone, pretty straightforward to place or receive phone calls. You get the very standard phone app with all the necessary buttons here and there. You can browse through the contact list and make phone calls from there either, straightforward.
During phone calls, the noise cancelling mic kicks in and eliminates any background noise for the other person on the line. That also means very clear communication from your side, as were reported a few times when we used the device for straight up phone calls.
The earpiece is actually quite loud and we appreciate the volume, especially when the other person on the other side of the line speaks softly. We still could pick their words with little issues.

The speakers, thanks to the magic of OnePlus engineers is said to be louder than before. We cannot be too sure how much louder it is, but it is loud. It is loud enough that if your friend calls and you forgot to leave your device in silent in the movie theater, you are going to embarrass yourself. This is the time you thank OnePlus designers to keep the silent/vibrate slider.
That ultra loud speaker is useful too when you make conference calls with nothing but your smartphone. The OnePlus 7 Pro is loud enough to keep a medium sized room filled with conversation. You will not be able to expect it to be like talking to your fried like he is just in the room, but it is close; the speakers do a very good job to provide clean and clear audio when you need it.
Multitasking
With 6GB, you can do anything. Of course, you can do more with 8GB or 12GB. The thing is, on a smartphone, you really do not need that much in RAM. 6GB is quite enough for most things you do on a smartphone anyway. In fact, some even might say that 6GB is still more than enough today. 8GB and 12GB of RAM then, is a little bit of an overkill. Still, there are some benefits.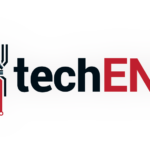 One of the biggest benefit of running a bigger RAM size is working with multiple apps open at the same time. It even affects how you browse your internet on Chrome or on the proprietary Internet Browser. The more you have, the smoother it gets.
You rarely use up more than 4GB of RAM in most situations though. Even when you browse the internet and have more than 20 tabs open on Chrome mobile, you barely touch 4GB of RAM usage. Mind you, the browsing is paired to an array of open apps. In the past, you need more and more RAM thanks to the increasing demands of Android. That, and the introduction of having two screens or windows on your device.
These days though, apps are very much optimised and the 6GB of RAM on the OnePlus 7 Pro has never failed us or even had a hiccup with too many apps or tabs open. The OnePlus 7 Pro remains smooth all day long as long as it is still turned on. We suspect that the 8GB and 12GB variants will be even smoother, but in our regular eyes, not enough to justify the huge price hike.
Gaming and Entertainment
This is where the OnePlus 7 Pro really shines, especially with a qHD+ (1,440 x 3,120)  display that refreshes at 90Hz, a 6GB RAM, and not to forget a stonking Qualcomm Snapdragon 855. The processor clocks at 2.84GHz at its peak, provided that is only one of the cores. Three of its cores clocks at a maximum of 2.42GHz, still faster than entry-level PCs. Of course, like any other mobile processor, it has four other low-power cores when you do not need the grunt and heavy lifting power of the more powerful cores.
Still, the OnePlus 7 Pro is a very powerful device. Playing PUBG Mobile with it is a breeze, graphics looks really good and you can actually see into quite a distance. That is partly thanks to the large 6.67-inch Fluid AMOLED display with HDR10+. Compared to the OnePlus 6, we feel that the display does a better job in colour reproduction, more accurate as you put it. It is brighter too than before, so you can see it under some brighter lights. That also means that you get a slight advantage in seeing your opponents better.
But it is not just seeing them better that matters, the refresh rate makes the games so smooth that you cannot really go back to any other device that does not have a 90Hz display. With those types of display graphics looks jagged and slow, almost like things are lagging. It gives us the illusion that the game is smoother than it is. Even when you play things like SkyForce: Reloaded, it looks so much better than it is on any other devices.
Enjoying Netflix, or YouTube, or Amazon Prime, or any other streaming service on the device is a pleasure as well. That is mostly thanks to the completely uninterrupted display. There is no front-facing camera to be found on the display because it is hidden in a pop-up mechanism. That means you get to use the full 6.67-inch of the display without any notch cutting into your media.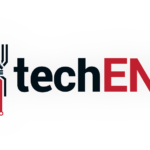 The thing is, most of your media does not really go all the way to 16:9 screen ratio. Most of the YouTube videos we know today is shot and produced in 4:3 screen ratio that would not take advantage of the 19.5:9 screen ratio most of the time anyway. In that case, you get two black bars on the side of the media that is the unused part of the display. Zoom it to fit the display and you get some of your media cut off just to fit the display. Makes more sense when you view 16:9 type of media, like movies for example.
Still, you get really nice stereo speakers on the device. It is also a Dolby Atmos certified device, which should mean that this produces immersive audio for movies and even music. While that is true, you mostly want to enjoy your movies on the smartphone with a 3.5mm jack, which the device does not have. That is quite sad, but easily solved by buying a USB Type-C tipped earphone, or an adapter. But still, that is no fun. We want our 3.5mm jack back please.
Battery Life
The OnePlus 7 Pro is kept running with a 4,000mAh non-removable battery. While it may seem large, this size is quite expected with the larger flagships. The large battery size also means that you should be able to keep the OnePlus 7 Pro running a whole day.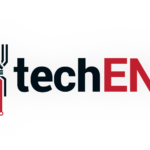 In that, it does run the whole day in our use case. Taking it out of the box on the first day, we did not actually expect the battery to run the whole day after a charge. We were keeping the display on for extended periods for its first set up. To our surprise though, the OnePlus 7 Pro still lasted us a full working day.
In our regular user case, where we make a few phone calls there and here, text message with messenger apps, watch YouTube videos from time to time, check and send plenty of emails, the occasional Netflix in the train, Spotify for music in the train too, and even some Sudoku to top the day off, we still could get about one day and a half out of the 4,000mAh. There are days where we just left the device on its own and it will last us two whole working day and more.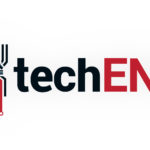 Of course, the moment you start playing things like PUBG mobile on high settings, the battery drains a little faster. The thing is though, we managed to squeeze two PUBG Mobile sessions out of the OnePlus 7 Pro at about 20% battery before we switched PUBG off with about 2% battery left. It died soon after. Yes, we did that just for kicks.
No matter though, if you need a quick charge, we know that the OnePlus 7 Pro can charge within two hours. The only issue is that you have to use their included cable and charger. Use any other cable, or charger, fast charging does not happen. Still, other USB Type-C still does the job, just not as well as the provided charging peripherals. That also means that if you lose one or the other, you have to buy a new one from OnePlus, you can also only buy the car charger from OnePlus and use the same provided cable to get it to fast charger in your car. On top of MYR 2,999; maybe no thanks.
Benchmarks
This slideshow requires JavaScript.
Display
No, this does not pack the same Dynamic AMOLED as the Samsung Galaxy S10 or the Samsung Galaxy Note10 that was just launched. It is still an AMOLED display though, a Fluid AMOLED. It is different from the Optic AMOLED panel of the OnePlus 6 and the OnePlus 6T. Somehow it looks better and feels better to use. The colours are brighter and more vivid, no thanks to HDR as well. Everything looks sharper, cleaner, and clearer as well compared to the older models. Mind you though it does have qHD+ resolution (3,120 x 1,400 pixels).
Measuring at 6.67-inch, it is not a particularly small display either. Not like it is a different screen factor compared to the older OnePlus 6T, but it does look a little more elongated somehow. Then again , the bezels are a little tinier than before. Also, there is no more notch on the display so there is no dead space when you watch Netflix let's say. Even if you are watching YouTube and push them to full screen, you do not get any interruption.
That can be said to gaming too, which is a big thing, because you really are using the whole display instead of having a black bar where the display just does nothing. We feel that a notch on top of any display really defeats the purpose of an edge-to-edge display.
Camera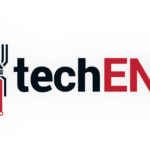 The OnePlus 7 Pro shoots with a 48-Megapixel Sony IMX586 sensor at the back. That sensor is paired to an 8-Megapixel telephoto lens to get a 3x optical zoom effect, and a 16-Megapixel Ultra-Wide angle lens. While it does sound like OnePlus' has fitted some very powerful cameras here, this is probably the weakest part of the very impressive OnePlus 7 Pro. This is also mostly due to its camera app though.
The thing about smartphone cameras, well; not just smartphone cameras, is that they rely plenty on software implementation and optimisation. A Samsung Galaxy S10, for example only packs a 12-Megapixel sensor, which is technically less powerful than the 48-Megapixel of the OnePlus 7 Pro, but still get great results. A great photo quality then is very reliant of the device's software implementation.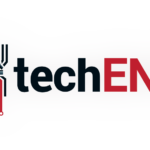 While the 48-Megapixel photos from the OnePlus 7 Pro looks great with neutral photos and fine details, the other lenses does fall apart a little bit. The flaws show up especially when you put them through low-light conditions. We are not talking about a condition almost devoid of any light though; the low-light condition we spoke about is in a situation where there is still light, but not a significant amount for a good photo opportunity. Even in those conditions, when you use th 3x optical zoom you start to see plenty of graining and lens-flares become a problem. It's ultra-wide lens though works just fine, plenty like the 48-Megapixel shooter, great details, neutral colours.
Its front camera is hidden in a housing that pops-up when you fire up the front-facing camera. We see this very same mechanism first on a Vivo device. Not that it is a bad thing though, it is wonderful. It keeps the display full and true, that is always a plus. When it is deployed, it can be kept flush again by dropping the device. No, we are kidding, but it does retract when it gets into free-fall mode.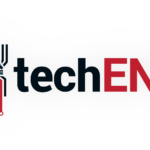 We are not very good selfie photo takers, so we may not be the best at using the front-facing camera. The 20-Megapixel though is still highly detailed. The colours are a little blown up no thanks to the Artificial Intelligence software. It makes you look prettier too though.
Still, you should be the judge of its camera's performance from the gallery below. We still think that the camera app is still one of the OnePlus' biggest disappointments though. That is easily cured by getting a different camera software for the OnePlus 7 Pro. You can easily get the camera app from a Google Pixel ported to any Android device.
Gallery
This slideshow requires JavaScript.
Flagship Killer or Killer Flagship?
Our header gave this away pretty much. It is a flagship that is worth you turning your head to. Would it be something that you would walk toward, past Samsung, and Huawei? It could be. It is a very compelling device, with a Qualcomm Snapdragon 855 powering the OnePlus 7 Pro. It is definitely no less powerful than the other two.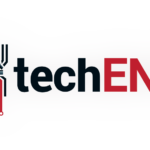 The biggest issue is that if you do get a Samsung Galaxy S10e, you are paying less than what OnePlus asks for with the entry-level 7 Pro. Even with the Huawei P30, you are still paying less. The only difference, if you get the Samsung Galaxy S10e is that you are getting one less lens. If that is something that really bothers you, then the Samsung is already out of the game.
Should you get this over the Huawei P30 then? In our opinion, it is a large maybe. The one we have here is the lowest spec OnePlus 7 Pro you can get. It is still more expensive than the cheapest Huawei flagship line. You are getting a true edge-to-edge experience though. You get a very slightly larger display too. We like the design package of the OnePlus 7 Pro much better too, we think it is better looking.
Its MYR 2,999 price tag may not indicate that this is a flagship killer any longer. We still think that this is a very compelling flagship though. Is it worth its asking price? Every bit, we think. We just feel that it is not the right pricing for a OnePlus flagship. Still, would we buy one? We just might. There is the warranty that even covers you bricking your device for any reason. For developers, that is one killer feature.