Fujifilm instax SQUARE SQ10
Pros
Instant Film Digital Camera Hybrid
Simple to Operate
Interesting Looks
Removable Rechargeable Battery & MicroSD
Built-in Filters
Print Older Photos
Cons
Low Resolution Display and Photo (3.7MP)
Odd Image Ratio (1:1) & Film Type/size
Flimsy Flaps
Slow Shutter = Blurry Images
Pricey
MicroUSB Does Not Transfer Data
Final Thoughts
Fujifilm's latest innovation into the instant film camera market is a hybrid digital camera that is the instax SQUARE SQ10. The Fujifilm SQ10 requires a proprietary Fujifilm instax SQUARE film cartridge that is a new sort of format in instant films. Despite the new format though the SQ10 is technically a 3.7-Megapixel digital camera that can store up to 50 images with its built-in storage and more via MicroSD. It features a first-in-industry Li-ion battery that is rechargeable via a MicroUSB cable. Images are taken at a 1:1 ration making it a little odd, but at the same time unique. Despite the low resolutions, the printed images are pretty decent albeit darker than shown from the built-in display. Build quality is questionable around the cover flaps and back of the camera but the soft touch material wrapping around the device adds to the ergonomics. Do not be fooled by its familiar instax appearance though, it is quite hefty. We do love how simple it was to use though; it just works out of the box without extra fiddling. Overall, the SQ10 is a unique product in an already unique market category. We do like it, but at the same time it is worth noting that you would have to fork out over MYR1,000 for what its worth.
Remember those days when Polaroid cameras become a thing? No, not the 20th century early days of photography sort of Polaroids; they did not have a choice then. I was talking about the turn of the 21st century Polaroid rage. It became a cool thing to own a piece of history like a Polaroid camera, it became a rage. It was out of nowhere too if I must add. It was also (I think; correct me if I am wrong) the birth of the breed we know today as 'Hipsters'.
For starters 'Hipster' in the urban dictionary, in essence means some youngsters who value non-mainstreamness (half of you are going to be searching the term on urban dictionary now, don't bother; it is too long to read – I got lazy). But we are not here to talk about hipsters are we? We are here to talk about Polaroid, and its hold over us. So first thing's first; what is a Polaroid?
Interestingly Polaroid is not a product – it is in fact a brand. Yes, a brand. If you Google Polaroid right now you will see a website here that leads to the company "Polaroid's" main page. You soon realise that Polaroid is a brand specialising in instant film cameras. Which is what the Fujifilm instax SQUARE SQ10 is; an instant film camera rather than a Polaroid camera. Here is the problem though the company itself, that existed since 1937 declared bankruptcy twice in 2001 and 2008 respectively. Weirdly though it was bought over by another company that specialises in producing instant films to be used by Polaroid cameras.
This is also where the problem starts with the review; Polaroid is now totally associated with these instant film cameras so much that commoners like us know them as such. So we are now in a dilemma. Do we proceed and call these things Polaroid cameras, or instant film cameras? Nah, I think we figured it out – it is an instant film camera; it is a Fujifilm instax camera.
Design
Hardware
Of course we have to start talking about the stuff first. Look at it, just look at it – is it not the most 'Hipster' thing you have ever seen? I thought it was from the moment I saw the box. But at the same time it looked fun, and funky, and cool. The black silhouette in the shape of Fujifilm's other instax camera is instantly recognisable. Mind you it is quite a little heftier than the usual instax cameras though. We think that the black colour adds some sophistication. But at the same time we also think it is a little on the hefty side which may affect portability a little bit.
The few extra buttons at the back of the device underneath the 3-inch TFT LCD monitor (ah, TFT display; that's a name we have not heard for a long time) makes it look quite high-tech as well. Unfortunately their mostly cheap feel does not reflect that. It has a rotating button thing too for you to navigate around the modes, settings, and the photos and whatever not (on our first guess that is). The metallic finish around the lens adds some premium feel and look to the camera. It doubles as an On/Off switch too which is an interesting way to turn the camera on. It almost looks like you are zooming into a subject (you are not, and there is no zoom wheel or button here). The On/Off label though could be a little bigger as half the people (including our other editor) who tried to use the camera had their heads scratching when it comes to turning it on. The featureless sides are rounded and the whole black camera is finished in what we could safely assume with a sort of soft touch material. It is quite comfortable to hold if we are honest.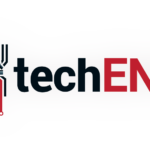 If you have used an instax camera though, you should be quite at home with this camera. But then again, most instant film cameras are so simple to operate that even a newborn baby could figure them out (okay, maybe a little exaggeration there). As mentioned earlier, it took some looking around when it comes to turn on the camera. The On/Off switch that is incorporated into the silver ring around the lens is miniature in size and almost invisible at first glances. Even though it was a simple flick/rotate of that bezel like thing up front you could be forgiven for not knowing that in the first place. From then on, it is pretty straightforward to use. Except, you do not place the camera close to your face and peer through the ever so small viewfinder that the other instax has. You can stretch out as far as your arms could with the TFT LCD display; that is your new viewfinder.
So it is a digital camera with digital camera interfaces right? Well, sort of. There are two shutter buttons (or so, we thought) placed on the top right and left corner of the front fascia of the camera. However we could only get the right side button working, and it does have that two-tier-autofocus button thing going on here which is quite interesting. You could try to fiddle around the settings and what not to get the other left side button working, we recon. But why would you do that with an instant film camera; you just want it to work like it is out-of-the-box; so that was quite annoying.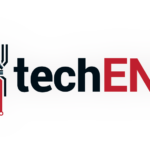 It has a MicroSD slot too so you can actually use the camera even without the film cartridge in the camera (quoted at about 1,000 photos for every 1GB). There is also built-in memory for approximately 50 images even without the MicroSD card inserted. It will not print anything though so it sort of defeats the purpose a little bit. Still, because you can fit a memory card into the device you can keep your memories forever and ever. Oh, I have to also mention that this camera has a removable Lithium-ion battery that is charged through MicroUSB though so you can charge it like a phone. That also means you do not have to buy the AA batteries that the other instax cameras sorely needs; which is actually a nice touch. The MicroUSB plug though does not double as a data transfer port which is a bummer for us.
The build quality is average at best. In some places like the front side of the camera everything feels taut and well put together. The flaps at the side (covering the MicroUSB and MicroSD slots) feels slightly flimsy; at times we were actually quite concerned with the spring action breaking the thin plastic piece (never happened though). The strap loops at the sides are metallic and is a nice touch. Then you come to the back of the device with a 3.0-inch display and, as mentioned earlier cheap feeling plastic buttons. The display feels like it is covered by proper glass so that felt quite sturdy. The plastic buttons though could use better quality materials and better etching on it. We do think that the white etches indicating the settings and what not will wear out pretty quickly (which leaves you guessing which button does what). The whole hardware is covered with a sort of rubbery, soft touch coating that we find very comfortable. But extended heat exposure will not be kind to these kind of materials in our experience. There is also a universal 3/4″ threaded tripod mount at the bottom of the camera if you so wish to use it with either a selfie stick or a tripod. That is not a plastic lining (thank heavens) though so it should last you forever.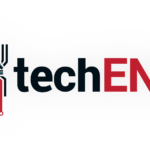 Then there is the cartridge slot that is underneath the back of the camera. To insert the cartridge you have to unlatch the back plate of the camera that houses the display and buttons. To do that you have to find a small latch atop the back of the camera and push/pull it to one side with your miserable finger, and then it slips and you have to try again. You have to have a pretty good grip on the latch as it is so small. Then you have to pull the back plate outwards at the same time after you pull the latch to one side, so no spring-loaded action here. It got to our other editor's nerves at some point. All the plastic construction does mean that the instax SQUARE SQ10 is light though. Then we found out that it retails for MYR1,399; this Japanese made camera now looks much more like a rather expensive toy.
Specifications (as provided by manufacturer on website)
Camera
Image sensor
1/4-in., CMOS with primary color filter
Effective pixels
1920 x 1920
Storage media
Built-in memory, microSD/microSDHC memory card
Recording capacity
Built-in memory: Approx. 50 files
microSD/microSDHC memory card: Approx. 1000 files per 1 gigabyte
File system
Compliant with Design Rule for Camera File System (DCF), Exif Ver.2.3, Compliant with JPEG and PIM
Focal length
Fixed as 28.5 mm (35-mm format equivalent)
Aperture
F2.4
Auto focus system
Single AF (Contrast-detect TTL, equipped with AF illuminator)
Focus range
10cm to ∞
Shutter speed
1/29500 sec. to 1/2 sec. (Auto), maximum 10 sec. in Bulb mode
Sensitivity
ISO 100 to 1600 (Auto)
Exposure control
Programmed AE
Metering
256-segment through the lens (TTL) metering, Multi metering
White balance
Auto
Flash
Auto/Compulsory flash/Suppressed flash/Slow synchro/Red-eye removal Effective range: Approx. 50 cm to 8 m
Shooting mode
Standard, Double exposure, Bulb mode
Self-timer
Approx. 10 sec./Approx. 2 sec.
Image effect
10 Filters, Brightness adjustment, Vignette
Playback function
Trimming, Multi image playback
Printer
Film
FUJIFILM Instant Film "instax SQUARE" (Purchased separately)
Photo capacity
10 prints/pack
Film size
86 mm x 72 mm
Image size
62 mm x 62 mm
Supported image size
800 x 800 dots
Printing solution
12.5 dots/mm (318 dpi, 80 μm dot pitch)
Printing levels
256 levels per color (RGB)
Supported image format
JPEG (Some images saved with a photo editing/processing software may not be displayed or printed.)
Printing time
Approx. 12 seconds
Print timing
Printing shortly after shooting/Printing after selecting image
Printing function
Images on built-in memory/micro SD card
Reprint
Printable up to the past 50 prints
(Up to 50 images stored in print history)
Digital zoom
Up to 2.4 X in printing (Output pixels: 800 x 800)
Film detection
Yes (Automatic ejection when inserted)
Others
LCD monitor
3.0-in. (7.6 cm) TFT color LCD monitor
Pixels: Approx. 460k-dots
Input/Output terminals
Micro USB (For charging only)
Battery
NP-50
Charging function
Built-in
Printing capacity
Approx. 160 prints (From when the battery is charged fully)
* Varies depending on the conditions of use.
Charging time
Approx. 3 to 4 hours (Using 0.5 A USB port)
* Varies depending on air temperature.
Dimension
119 mm x 47 mm x 127 mm (W x D x H)
Weight
450 g (includes fi lm pack and battery)
Performance
Digital Camera or a Digital Mess?
Taking a photo with the instax SQUARE SQ10 (the name is quite a mouthful, so we are going to call it the SQ10 from this point on) is a fairly easy task. All you have to do is turn it on by rotating the metallic bezel around the  front lens, point to the subject and adjust your angles or whatever not through the display as your viewfinder, and press the shutter button a little to get an autofocus, then press harder to capture. Very easy, very straightforward, works like an easy point-and-shoot digital camera. Keep in mind that when the instant film cartridge is in any shutter action will go to print; we have learnt it the hard way.
The supposed resolution of the photos taken, as with the name is a squarish 1,920 x 1,920 pixels. In Megapixel form that translates to about 3.7-Megapixels. In that case, we can think of several smartphones that has cameras with higher Megapixel count and costs less than the SQ10. The 3.7-Megapixel squared image is printed on a 62mm x 62mm canvas that is the instant film by FujiFilm. The films are good in quality if we are honest but the images do come out looking somewhat gloomy in low-light situations. There is a sort of weird sort of filter that layers the images on the films as well, making them look somewhat retro. So if you talk proper photography, the images that comes from the SQ10 is far from impressive. It would not fit your everyday professional use, it would not even achieve your usual DSLR quality that is probably about 10 years old if you might. So as a camera this is all wrong. It is expensive, yet it does not give you the results of an equivalent snap-and-shoot sort of digital camera. The printed images on the film does look a little gloomy with colours a little distorted; almost like the colours are bleeding.
But then you have to take a step back; this is not some run-of-the-mill digital camera you buy from the stores. It is not some sort of DSLR replacement, no more than a point-and-shoot competitor. It is different. So let us do a restart.
Snappy Snap Snap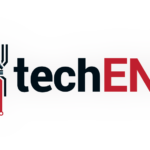 You cannot look at this as a normal digital camera. It is, but at the same time is not. Confused? I was too, let me explain though.
This is not a point-and-shoot camera; well it is, but it is not in the same league as; say a Casio EXILIM series of cameras, or Sony's birlliant Compact Cybershot family of products. It is in a nice little pool of its own in fact. Now that we got that out of our way it is time to look at the SQ10 in a different light; as an instant film camera.
As a concept; the SQ10 is brilliant. It keeps all your desired photos (approx. 32,000 photos on a 32GB MicroSD card, regardless of speed) digitally so there is no fear of losing it until your MicroSD card gives up on life and decides to commit suicide. Still, if that happens there are other solutions as long as any computer is willing to recognise the card as a readable card (we personally went through this, do PM us if you have the same problem). It does all the things that you could ask of an instant film camera to do and more. Sure, it does look a little awkward pointing it at your subject with it stretched out in front of you just to look at the screen. It is not what you would call compact too so it might look a little unwieldy at first. It is, in fact very comfortable to hold as we mentioned earlier. Also, imagine the first time someone brings out a digital point-and-shoot camera to the streets; it must have looked quite awkward too, there was no viewfinder action. It still looks less awkward than using your iPad or Tablets to take photos or videos though. The only thing this behemoth of a camera does not do is record videos; then again you would not get it for its video recording prowess anyway, unnecessary for an Instant Film camera they say.
The SQ10 takes a very specific form of film so you would have to keep that in mind. Of course, as the name suggests the films are also squared in shape (the printed area anyway). Once you load a fresh cartridge, you cannot take the cartridge out as you would ruin the films. You also want to remind yourself to not open the backplate when there is a loaded cartridge. As soon as you snap it back on, it will sacrifice a film. That is also why the cartridge has a protective first layer that will be 'printed' out as you load the cartridge. As soon as you snap a photo with the cartridge loaded in though, the photo prints instantly; we could find no way of reversing this process or stopping it from happening. It is the same for all the other instant film cameras though; so it is not something that we should complain about. At the same time, we expected a sort of flexibility to choose whether the current photo is print-worthy or not. So in that front we think it was a minor drawback. It is not enough to draw you away from its uniqueness though.
You could however choose to print older photos that you have taken without the cartridge (each cartridge of 10 costs about MYR48 as checked on LAZADA) loaded at the time. Even photos that were already printed, you could print several more to distribute among your friends. That itself eliminates the need to take 10 same photos with exactly the same poses for 10 people, you could do with one photo. So The SQ10 is like a printer then.
To add some variety to the photos also you can add some pre-loaded effects like Monochrome and such (most of what you will find on instagram). This you can do either pre- or post-photo shoot which is actually really nice. Unlike other instant film cameras, the effects could be directly printed on the films too. This makes the SQ10 the all-in-one instant film camera at this point. We did not however count the amount of effects there is loaded in the SQ10 but we recon that they are enough to satisfy even the most picky. With the post editing also there is the possibility of printing 10 different images for those picky people. My personal favourite is the Monochrome filter.
As we have pointed out the printed photos do look a little darker than what you see on the SQ10's display. It may not necessarily be a bad thing though. That slightly darker tone does add a little retro-ness to the photos taken. The film is also very specific to the SQ10 camera at this time as the SQ10 is the only square format instant film camera you can find for now (we are guessing Fujifilm is planning for more). But considering that it will not cost you an arm and a leg to obtain the film, it is not so bad.
The electronic juice is handled by a replaceable Lithiom-ion battery that hides under the left side flap (or right if you are looking at the lens). As mentioned it is charged through the traditional MicroUSB cable under a flap that also covers the MicroSD slot. You know it is charging by a small orange LED light that turns on as you plug it in. We were quite bummed to find that the MicroUSB slot is only used for charging. That also means that you could only pull out images through feeding the MicroSD card into your laptop, or use other cameras. Anything that is saved in the camera itself? Sorry, you would have to delete them or keep them there forever. But look at it this way, you could not save photos if you buy a different instant film camera. You could not even reproduce the photo at will. With this one you could just pull up an older photo and print it on the spot.
Photo Sample
A Ponder: I am a Serious Photographer; Should I Buy the Fujifilm instax SQUARE SQ10?
To sum it up first, at MYR1,399 RRP the camera is not exactly wallet friendly. As a proper, compact point-and-shoot camera; it does not make sense. It is nowhere near as compact as a compact camera nor is it as sharp as a run-of-the-mill point-and-shoot camera. It will not replace your highly complex DSLR too. It is not weather sealed and it does feel like it will break if you drop it one too many times (or at least something will break off the main body; i.e the plastic flap at the side, the display). The photo is of the wrong display ratio at 1:1 instead of the usual 16:9 or 4:3. It is candidly hefty for what its worth, and using it is a comedy in itself. You have to constantly remind yourself and other people this is not the usual instant film camera you buy off Carousell; it is the SQ10. Even buying the film could be a pain as the new format could prove a little unpopular making retailers avoiding overstocking. Which also means you have to keep buying it off the internet and wait for the shipment. As you know too instant films are sensitive under sunlight and takes a while to take shape, so you would have to be careful where you take your photos and where you print it (we didn't bother though, photos still turn out fine). Autufocus is nowhere near as quick as modern digital cameras but is still better than older technologies, so it is not what you would call slow either. As with conventional Autofocus technology you do get the annoying red light in front of the camera though; you cannot turn that off unfortunately.
You cannot justify it with the conventional criteria then. If you are an aspiring photographer looking to make your first mark in the photography world, this is the wrong tool for you. It could be a waste of time even to look at it. But if you tune that out, judge it not by regular camera standards and look at it as a different tool then it might start to make sense. In a way, you still could be a photographer looking to make a mark in the photography world; but in a very different way.
The instax of the Future?
The Fujifilm instax cameras are usually marketed to youths who emphasises more on capturing special moments and instantly having an old-fashioned physical photo to keep in an album, or a box somewhere. This is no different, the SQUARE SQ10. It is exactly just that, it is more advanced than traditional instant film cameras. You can keep even more memories in this camera. You can even choose and endlessly print the photos that you want, or your friends want. It is built to last a long time and with the MicroSD card, made to be transferable and compatible with the future. It is the future of instant film cameras.
It is pricey at this point of time, but remember when digital cameras was introduced? They were not cheap either, but their prices have significantly dropped and have become even more affordable and accessible than the film cameras of old. Digital cameras have become plenty cheaper to run too if you think about it.
You can keep reusing your memory cards as long as you keep them empty after every trip. Films? Not so much, every shot counts for films; so even if it was a bad shot you would have to live with it permanently etched on your permanently ruined ink. It is the same with instant films.
Image quality? The results (as you see from samples above) will speak for itself. Auto focus is a little spotty in low light conditions which means plenty of blurry photos might ensue. Even with sufficient lighting, shutter is on the slow side so you would have to be a little steady with your shot, or stay still for at least one second before moving for the next photo. It will not be very wise to target moving subjects with this camera.
What Fujifilm has managed to do with the SQ10, other than creating a brand new format of films (1:1 squared print area) is bringing the instant film industry to the future. Sure the product is flawed; it is still riddled with plenty of the flaws that traditional instant film cameras carry. Because the instant films have to be fitted within the camera, it has to be big and comically unwieldy. Technically you are carrying a miniaturised printer with a camera in front of it; so in the case of the SQ10 you can almost call it small. Fujifilm also managed to shoehorn a larger-than-most-digital-camera screen to replace the need of a viewfinder too.
Sure, it is not the prettiest or best of displays. If you are a serious photographer that owned film cameras; the problem with traditional look through viewfinders on most film cameras is that you sometimes cannot get an accurate representation of what you will get on the film itself, the digital display solves that problem out-of-the-box. It may look awkward now, but when the instant film industry goes digital it will no longer look as awkward as it looks today. You will look back and think, "what a brilliant idea".
For the Simplistics, the Cool and Different one, and Social Media Buffs
Of course, we would like the option of not printing whatever shot we just took. It bothered us a little that every shot still counts when the cartridge is inside. We ended up wasting a few films due to that. It could use a little better build quality around its buttons, and the cover flap feels pretty cheap. It also could a larger pool of option in its settings menu rather than just adjusting the photo filters, or choosing what photos to print at will. We honestly would appreciate some more photo editing options on the camera itself as the MicroUSB slot only charges the camera.
We could also use some data transferring feature from the MicroUSB slot; it is annoying to insert and remove a microSD card that is smaller than our thumbs whenever we want to keep the photos on the computer, or when we want to transfer it to the phone or something. That said, we would also appreciate the option of including WiFi or Bluetooth data transferring to an already humongous shell of a thing; we see it used mostly for Instagram sharing and what not. The camera could also use more Megapixels for better photo details if we are honest.
But then again photos are printed on those very small films, so more Megapixels may not mean that much anyway. Even if you post it up on social media, how many people are honestly going to scrutinise the photos to its smallest detail (unless you are an tree internet troll)?
All of these though are honestly very minor things you have to live with, you just have to learn how to choose your shots better in a sense. Either that or keep your cartridge until you have selected 10 photos to print. This is also the first type of digital format instant film camera, which also means there are bound to be some issues that we may not be too happy about (i.e. slightly shoddy build quality).
But honestly, just because of how many "cool gadget", remarks I get when I whip it out; the flaws are forgivable. It makes for a good laugh too which means its easier to steal people's attention and get a good or candid photo of them in the moment. Above all, it is simple to operate; it is just so mindless. As long as you have enough battery to keep it powered, which really is not very hard (again, we have not tested how long it will take for it to flatten out; but we charged it only twice in our two weeks test period. To be honest though we use it only on selected occasions.); just plug it into any powered MicroUSB cable and you are good to go within an hour or two. That, or buy another battery. In any photo worthy moment you only have to whip it out, switch it on, and snap away; even without your films loaded in. It is that simple to operate. Even printing photos is just a matter of flicking through the photos and clicking the print button.
So Not For Me; The Serious Photographer Then?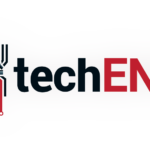 Why not? The stylised photos and printed films does have a little artistic touch to it. In fact, if you are a good photographer you should be able to make any camera work for you. The plus side here is that you have an alternative hardware to use in some sense. Obviously this could not be used in a poster shot, there is too little pixel count for those type of photos. Despite that small amount of pixels, it is a different sort of photography. You get an alternative style of photos with this camera too. The best part is that you can do it over and over and over again without worrying about the print. You can even post edit them in the computer if you really liked. You just will not get it in RAW format (everything is JPG format).
In a sense, if you are a serious photographer but are bored with the regular, conventional style of photography the SQ10 could be a fresh breath of air. It offers a different sort of photo and style. It adds more flavour in your usual repertoire of photos. Sometimes, being a great photographer also means that you should be able to work with different genres right? So why not expand? You do not even need to worry about the photo orientation as it is 1:1 ratio. A little disclaimer though, when I say serious photographers I do not mean serious Instagramers. But if that is what floats your boat, who are we to judge?