DJI Phantom 4
Pros
Lightweight and small (same size as Phantom 3 line)
Easy to Setup and Fly
Lightweight Expandable Carrying Case
Robust design
Smooth Videos
Up to 4K 30fps video
12-megapixel photos
Polished, easy to use DJI Go App on iOS and Android
up to 27 minutes of flight
forward facing sensor prevents head-on collision
full-size remote controller
remote control fits a large range of devices
Sports mode
snappy response
Cons
Proprietary Charging Cable
quite expensive
Sports mode turns off safety sensors
flying modes needs to be reconfigured out-of-the-box to access other flight modes
not weather sealed
non-removable camera gimbal system (non-modular design)
body gets hot after flight
no third party app support (no DJI Go app substitute)
Final Thoughts
DJI'd latest technological marvel, the Phantom 4 is the drone for the masses. Its compact body fits multiple sensors and processors that prevents it from head-on collisions making the drone even safer and easier to fly than ever. The 12-megapixel camera unit which is capable of recording videos in 4K resolution while maintaining 30fps is perfect for any aspiring amateur and professional film makers. Photographers can even enjoy the detailed shots from the 12-megapixel camera. While the Phantom 4 is a worthy successor to the Phantom 3 line of drones, Phantom 3 product owners might hardly find a compelling enough reason to upgrade to the newer more advanced drone. This new compact drone though is perfect for new pilots with its new intelligent flight controls and its on-board safety sensors. Even more established film makers can take advantage of its new flight modes to enhance their filming experience and experiment with new ways and new angles for their new and upcoming videos and short films. The MYR6,199 package then is a perfect tool for on-the-go film making, be it for amateur, experienced, or professional film makers and enthusiasts alike.
The brand DJI is very synonymous to high-tech filming solutions. The brand name is also associated with very advanced aerial video and photography solutions with their Phantom, Inspire, and Matrice line of drones. These small to large quad- and hexacopters are being used around the world for many different purposes. Of course they are built for mostly video solutions and become tools for film makers and enthusiasts alike. Of course with more and more tech being cramped up in DJI's offerings of drones it is hard not see why they are considered to be the top name in drone solutions. The Phantom line especially has been making waves especially in the enthusiast market segment. Made for all sorts of film makers and to accommodate all kinds of pilot the Phantom line-up is DJI's most compact and cheapest line of drones fitted with DJI's very well-known gimbal system and a compact camera. It is also made to be the simplest to fly and regarded as one of the best platforms for DJI drone beginner and the uninitiated pilots.
The DJI Phantom 4 is DJI's latest offering of high-tech drone in Malaysia. Introduced earlier this year the quadcopter is even better than before. It is also DJI's most advanced Phantom at the time of its launched. It was even built to never have a head-on collision with anything at all. This latest remote-controlled quadcopter is easier to fly than ever thanks to plenty of smart controls built into the drone and the Android/iOS DJI Go app.
The Phantom 4 is designed not just for enthusiast but brings more focus to making aerial video making much easier and safer. It is technically a DJI Phantom 3 with more tech and sensors fitted into the compact body (not considering the Mavic Pro). In the all white shell it packs the same motors from the Phantom 3, same sort of gimbal system with the same sort of 12-megapixel 4K camera, and mostly the same sort of internals. The difference is that the Phantom 4 has been given slightly more power and a new processor to accommodate its new front-facing sensor to prevent collision. But will this high-tech solution revolutionise the drone industry? We may not be able to answer that. Most importantly though what is it like to use? Is it worth upgrading from your Phantom 3 or Phantom 3 Pro? And, if this is your first drone, is it worth the MYR6,199 package? Read on and find out.
Design
Hardware
You can say that the Phantom 4 looks good, in appearance anyway. The totally white body gives it a sort of illusion that it is bigger than it actually is. The streamlined body is also definitely complemented by the white colour on it. Compared to the slightly gaudy look of the Phantom 3 or the phantom 3 Pro (the stripes on the front two arms) The Phantom 4 looks much cleaner; much more professional and modern if you might. It is a similar body design to the Phantom 3 all around though if you have not yet noticed. But it looks more refined in a way, more understated. In a way as well it looked like something that might have come out of a high-tech science lab with all its whiteness.
The drone feels very solid when you carry it. It is weighty, sure but not as weighty as I thought it would be. The weight is assuring though, it tells you that the plastic material used on the Phantom 4 drone is very high quality and quite thick. It feels very durable and can last plenty of abuse. If you take care of it though, it may last forever. The whole plastic casing wrapping the electronic that makes the drone work and fly is very high quality. The legs on it too does not feel like it will snap from a hard landing.
The only part that may feel slightly flimsy is the camera and gimbal system. It sort of shakes when you carry around the drone to set it to fly. The small shake was slightly alarming at first; we thought the whole gimbal was loose, and footage will shake. It was however found that the little shake (more like wobble actually) was quite controlled and eliminates shake and vibration from the propeller motors; four of them. Other than that little wobble though the whole gimbal construction was reassuringly solid. The aluminium (we are guessing) construction itself contributes to that feel, the tight tolerances on the joints as well helps. The camera spins around very freely and smoothly without any noticeable resistance though. Of course when the device is off, the camera is basically limp (vegetable effect), and that was the purpose of the plastic camera cradle that comes in-the-box.
Then, there is the remote controller. For starters, the shape looks like an old school toy remote controller. Its heft is pretty much similar too if you were one of those who owned a RC car that had this sort of high-end remote control. The only difference is maybe the colour and finish of the console. It is very white and glossy on most parts with some rubber strips strategically placed at the bottom for, well, better grip and more comfort. It comes with a smartphone/tablet cradle as well. The clamp was designed for an Apple iPad so it is not surprising to find a Samsung Galaxy Tab S2 9.7-inch version's snug fit in the clamp. It has two latches down in the middle of the cradle that can prop up and fit smartphones like say, an iPhone. Once you secure the clamp on the cradle on whatever device you prefer as the monitor of the drone though, it sits there very tightly. You can be sure that it does not move around in daily maneuvers. Even while you are running, it will not tip over. The cable included to hook up your device to the controller though is a micro USB cable so for iPhone and iPad owners you might have to use your own original Apple Lighting cable.
Just like the drone construction, the remote controller is made of high-quality plastic that seems to last forever. It does also feel robust enough that it can survive multiple drops from waist-high and plenty of abuse. Of course be cautious about the antennas on the things. The remote controller features an aluminium bar protruding out the back. It looks like it could sort of be a fixed stand leg or some sort of handle for you to carry around; seems unlikely for the latter but what would you do with it? The control sticks on it and other control knobs, like the cradle legs are made of aluminium. The solid ones of course, ones that can last forever. The springy mechanism of the sticks are a bit of a comedy at some point but it adds to the whole in-control feel. It makes the drone very simple to fly; you do not have to think of the fixed angle of the sticks to think of its flight path, or how high its hovering, does it have enough power to fly about; its simplifies all of that. You flick it up to make your drone go higher or move forwards and the sticks simply springs back to center when you let go and the drone simply stays in place. I must mention though that this is a very similar remote controller with the Phantom 3 so owners of the Phantom 4 predecessor will be familiar with it in no time.
Specifications
Specification
 
AIRCRAFT
Dimension (Diagonal Size)
350mm
Weight
1380g
Max Ascent/Descent Speed (m/s) [Sports Mode]
6/4
Max Speed [Sports Mode]
20 m/s (72 km/h)
Max Altitude (from sea level)
19685 feet (6000 m)
Operating Temparature
32° to 104° F (0° to 40° C)
GPS Mode
GPS/GLONASS
Hover Accuracy
Vertical:
+/- 0.1 m (when Vision Positioning is active) or +/-0.5 m
Horizontal:
+/- 0.3 m (when Vision Positioning is active) or +/-1.5 m

FORWARD VISION SYSTEM

Obstacle Sensory Range
2 – 49 feet (0.7 – 15 m)
Operating Environment
Surface with clear pattern and adequate lighting (lux > 15)
CAMERA
Sensor
1/2.3″ (CMOS), 12.4 M Effective Pixels
Lens
FOV 94º 20mm (35mm format equivalent), f/2.8, focus at ∞
ISO Range
Video: 100-3200

Photo: 100-1600

Shutter Speed
8s-1/8000s
Image Max Size
4,000 x 3,000 pixels
Still Photography Modes

Single Shot
Burst Shooting: 3/5/7 fps
Auto Exposure Bracketing (AEB): 3/5 bracketed frames at 0.7 EV Bias
Timelapse
HDR

Video Recording Modes

UHD: 4096 x 2160 (4K) @24/25p
3840 x 2160 (4K) @24/25/30p
2704 x 1520 (2.7K) @24/25/30p
FHD: 1920 x 1080 (1080p) @24/25/30/48/50/60/120p
HD: 1280 x 720 (720p) @24/25/30/48/50/60p

Max Video Bitrate
60Mbps
Supported File Formats
FAT32 (≤32 GB); exFAT (>32 GB)
Photo
JPEG, DNG (RAW)
Video
MP4, MOV (MPEG-4 AVC/H.264)
Supported SD Card Types
MicroSD

Max Capacity: 64 GB, Class 10 or UHS-1 rating required

Operating Temperature
32º to 104º F (0º to 40º C)

GIMBAL

Controllable Range
Pitch -90º to +30º
Stabilisation
3-axis (pitch, roll, yaw)

DOWNWARD VISION SYSTEM

 Velocity Range
 ≤10 m/s (2m above ground)
Altitude Range
0-33 feet (0-10 m)
Operating Range
0-33 feet (0-10 m)
Operating Environment
Surface with clear pattern and adequate lighting

REMOTE CONTROLLER

Operating Frequency
2.400GHz to 2.483GHz
Max Transmission Distance
FCC Compliant: 3.1 miles (5km)

CE Compliant: 2.2 miles (3.5km, Unobstructed, free of interference) (Malaysia, our test unit)

Operating Temperature
32º to 104º F (0º to 40º C)
Battery
6000mAh LiPo 2S
Transmitter Power
FCC: 23dBm

CE: 17dBm (Malaysia, our test unit)

Operating Voltage
7.4V @ 1.2A

APP / LIVE VIEW

 Mobile App Name
 DJI GO
EIRP
100mW
Power Spectral Density
6.9mW/MHz
Live View Working Frequency
2.4GHz ISM
Live View Resolution
720p @ 30fps
Latency
220ms (depending on device and conditions)
Compatible Operating System
iOS 8.0 or later

Android 4.1.2 or later

Compatible Devices

ios: iPhone 5s, iPhone 6, iPhone 6 Plus, iPhone 6s, iPhone 6s Plus, iPod touch 6, iPad Pro, iPad Air, iPad Air Wi-Fi + Cellular, iPad mini 2, iPad mini 2 Wi-Fi + Cellular, iPad Air 2, iPad Air 2 Wi-Fi + Cellular, iPad mini 3, iPad mini 3 Wi-Fi + Cellular, iPad mini 4, and iPad mini 4 Wi-Fi + Cellular. This app is optimized for iPhone 5s, iPhone 6, iPhone 6 Plus, iPhone 6s and iPhone 6s Plus.
Android: Samsung tabs 705c, Samsung S6, Samsung S5, Samsung NOTE4, Samsung NOTE3, Google Nexus 9, Google Nexus 7 II, Ascend Mate7, Huawei Mate 8, Nubia Z7 mini, SONY Xperia Z3, MI 3, MI PAD

*Support for additional Android devices available as testing and development continues.

INTELLIGENT FLIGHT BATTERY

Capacity
5350mAh
Voltage
15.2V
Flight Time (Phantom 4)
Up to 28 minutes (Approximately)
Battery Type
LiPo 4S
Energy
81.3Wh
Net Weight
462g
Opeerating Temperature
14 to 104 F (-10 to 40 C)
Max Charging Power
100W
Performance
Footage
Using/Flying the DJI Phantom 4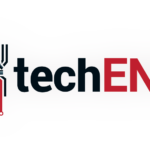 Starting up the DJI Phantom 4 requires you to first turn on the remote control first. You have to click the power button once to see the battery level of the remote control and then click and hold for a second time until all the lights light up. Then you do the same to the Phantom 4 Drone. It could not be simpler.
To see what the drone sees through a monitor, your tablet or smartphone you connect your device to the remote control via a USB cable. Once that is done, for the first time you will have to open the DJI Go app and it will show Phantom 4 on the screen and all you need to do is tap camera. You get the option as well to automatically open the app and navigate to the camera directly when you connect the remote, also for the first time. I chose not to do that for, well personal preference. I was testing it on a Samsung Galaxy Note 5 and then a Samsung Galaxy Tab S2 9.7.
Now, the moment you have been waiting for; flying the Phantom 4. How was it? It was good fun. It was surprisingly easy though. Of course when you start flying it for the first time the remote control is in its default setting with the default controls. There are also a few modes for you to play with but you start with P-mode. P mode is Positioning mode in DJI's terms, but I would like to call it the Probation mode; because you it is by default the easiest mode to fly in (we are guessing, why else they put it as default?). But to get it to do live-track, sports mode, or follow focus; you need to get it out of P-mode and fiddle around in the DJI Go app to activate the other modes, which can be a little bit annoying if you are new to the drone.
We did most of our flying in P-mode though and we did not get the change to do any active tracking in the time of our review (because we are first-time flyers and I could not find a decent space to fly the awesome white bird). We did however get to put into Sports mode for a short period of time.
The case that it comes with is a very big plus over the Phantom 3 though. It is made with very light foam material with a plastic handle on top with aluminium locking mechanism. It makes carrying around the drone a big pleasure, and much easier. You do not really need to buy a separate bag for it in fact. The case itself can fit an extra battery if you need to as well.
Strap Your Seat Belts In Everyone, We Are Taking Off
To sum it up, the whole experience was fun. A little bit on the nerve wrecking side of things because we did not have much experience with a drone before, but plenty of fun. We recommend getting a tablet for monitoring because that will add up to the total experience as well. Flying it was easier than easy. Once you fire up the DJI Go app and everything is set up properly, the app will flash "ready to go" notice. You can fly it in two ways, you either press on a "take-off" button on the app or you start it up like the Phantom 3, push the left and right stick down and inward to start up the motors. Taking off is buttery smooth for the device. You use the left stick, in our case, to bring the drone higher or lower. To go left and right, you do it with your left stick as well. To go forwards, backwards and turn it about; it is the right stick. It is easier than opening that old jar in your cabinet.
In-Flight Services
Getting familiarised with the DJI Phantom 4 flight system was very easy. The speed was very manageable most of the time and controls are very easy to understand. The learning curve for the Phantom 4 is very small once you get to know how to get up in the air. The input of maneuvers from the remote control is very responsive and reassuring. To stop any maneuvers, you only need to let go of the sticks so that it springs back into its default centre, the Phantom 4 then just stops dead in its tracks, hovering. The controls are a little on the sensitive side but not too sensitive that you need to be super gentle with your input, it is sort of perfect. Controlling the cameras through the knob is very easy and manageable as well. Well, you can only control the camera's tilt anyway so you cannot call that unmanageable. What is amazing though, my small hands can reach all the controls of the drone without much trouble. I can do pan shots manually while controlling the camera tilt, height, and flying direction all at the same time. Additionally you can access other flying modes through the DJI app which, after you figure out and familiarise with is pretty easy to work with.
Shooting in 4K from that height is pretty much a pleasure. Footage from the drone is crisp and clear. Colours come out to be very nice and very accurate. Of course to make the colours pop you would have to do a little bit of post-processing. But the details in the video is amazing. The 12-megapixel
Hold On To Your Seats, We Are Landing Shortly
Of course we did not try to crash the drone, we were told to be very careful with the device in fact; we were quite sure though that it may survive a few bumps and falls, still we were advised not to do it. We were very careful in ensuring the place we flew in allows drones and that there are as little objects that might be in the way of the drone as possible. We did however fly in the midst of other drone pilots presence, so that was a little on the dangerous and risky side. We took precautions to fly it as high as we possibly dare to take it though. Landing it is a fairly simple process. You either let the battery drop down to its default redline, of which you can also set, and it will return to your current position as soon as it can and land itself very safely (actually too fast for my comfort, but the app is very confident with the descent speed). If it hasn't reached the end of its battery life though you can also use the DJI Go app to call him home by pressing the "return home" button, which is basically the same thing as before. If you are more confident though you can set it down manually by, in our case, pulling the left control stick down; not all the way down (though we were told that it will still safely set itself down if we do that). Once its on the ground, we pull the stick all the way down to turn of the motor. Touch Down.
Be minded though that the body and motors of the Phantom 4 tends to get hot after the flight. The motors' for the propellers get hot because, obviously it is the most power consuming part of the drone. The body though gets hot due to the battery mostly. The motors tend to get much hotter than the body though so do keep that in mind to avoid any sort of injury. The body tends to get hot, but not hot enough to burn you so changing batteries should be fine. To be safe, try not to touch the four motors on the four corners of the drone; you do not want to fry yourself.
DJI Go App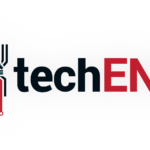 The app is probably one of the most important components in the whole flying experience with the Phantom 4. We mentioned before that the DJI Go app is a hit or miss when it comes to the OSMO Mobile. It is not the case this time though. The app designed like it should be and is very intuitive. All the on-screen controls are pretty much where they should be and easy to find. Digging into the settings is not too much of a headache as well with all the tuning and configuration menus at all the right places and easy to find. Most configuration are not buried deep in the settings menu and are less than 3 clicks away most of the time.
Once you get yourself set-up with the app, and figure out how to play around with the settings; getting tap to fly, follow focus, and active track is as easy as one, two, three. It is all just a matter of tapping the screen and it will fly wherever and however you intend it to. The front sensors work as well all the time in our test. It managed to avoid clusters of trees, some poles that were in the way, some netting, and us (do not try that this at home guys, we are professionals, -ish). Of course it is a forward sensing sensor and it only detects what is in front of it, not everything around it. It also will not pick up anything that is smaller than say, a thick tree branch so you still have to be cautious yourself when flying the Phantom 4.
The layout of the app is a little cluttered some might say but all the right information is there for you. You can choose to turn off some of the displays but why would you not want to know how your drone is doing when it is up in the air? The sensors will pick up objects in the form of coloured bars on the top of the screen if you place it horizontally. Red means there is an obstacle and green means clear, kind of like a traffic light.
So the app really works. It took some getting used to and fiddling around to find the right settings for each person obviously. You can even change what each knob does on your remote controller on the app if you wish so. It gives total control over the drone to you and if you are a film maker, you will appreciate that it allows you to become your own director. You get to monitor each and every shot through your smartphone or tablet screen while navigating where your drone flies. The app feels very much polished and it should be since people have been using it since the first inception of the Phantom drones. The layout is even very well thought out in out opinion telling you all sorts of things about the drone on-the-ground or in-flight. Connecting the app to the remote control is also a breeze with the included data cable. It made the experience of flying the Phantom 4 whole.
Some people have reported certain bugs with the app though. We were not sure what sort of bug as we did not encounter any difficulties while using the app on the Samsung Galaxy Note 5 and Samsung Galaxy Tab S2 9.7. Of course the app is available for both Android and iOS and both sides of the spectrum is covered. The only issue, for iOS user anyway; they did not include the lightning cable.
Battery Life
As claimed by DJI, the 5,350mAh Intelligent Flight battery will last up to 27 minutes. We found that it lasts a lot shorter when you leave it to hover. We estimated, if we leave it to hover in its place and just spin it around in a fixed axis, a little over 20 minutes of flight time. We did stretch that time to about 25 minutes though when we do navigate the Phantom 4 around our flight zone. Our battery percentage tolerance is about 20% so as the battery of the Phantom drained to about that much, it automatically flies back to where we are and lands about 1.5 meters away from us. It will not take flight after that.
The battery on the remote controller is a 6,000mAh unit and charges is also used to charge the smartphone you have, not as fast as wall charging though as it could not properly charge my tablet unit. We actually expected around the same battery life time for the remote control but it outlasted our expectations by miles. We figured that the remote controller, on one single full charge will last at least three full flights of the Phantom 4 drone.
Charging them takes quite a little bit of time though because of their battery size. The convenient part though is that the included charging cable and adapter has two outlets that can charge the Intelligent Flight battery and the remote control both at the same time. Of course they have their own proprietary ports so you have to match those and my not be able to find the chargers just selling in regular stores.
Precautions
Of course there are precautions. For one we have to make sure that the area that we set our drone up is safe for flying. Do not go near the airport, that is not safe. We have to ensure that the area we set up in permits drone flights as well. We were admittedly chased away a few times trying to find a good open space to fly. We also always ensured that we fully charge our batteries before each flight. The quoted flying time is up to 27 minutes, we got in touch with some enthusiasts and owners of the Phantom and some of them managed a maximum flying time of 30 minutes. Still, we did not want to risk the drone falling out of the sky due to depleted battery, and we want to have as much fun as we can before getting it into the carrying case again. Weather is a big factor when actual aircraft takes off, so why should it not be when flying the drone? We ensured that the weather is very much clear without any signs of rain, or thunderstorm, or too windy. Other than not being completely weather sealed, it is dangerous to fly in rain or thunderstorms. Of course, you want to shoot your 4K videos and shoot some amazing aerial photos with the Phantom 4 in good light too. Lastly you would want to ensure that the flight space is as clear as possible with the least amount of other pilot's interference. You can still fly with other pilots in the area if you really want to but do take caution. We did fly the drone in an area with four other pilots are around, to be safe we flew at a higher altitude when the other one is in low altitude and brought it down when the other pilots flew higher. We also have to watch where the other pilot flies so we do not clash when they decide to go higher or lower.
If you decide to go on sports mode though, accessing its top speed is relatively easy. Only issue with Sports mode is that all the sensors are turned off and battery life gets cut to a much shorter time due to the increased motor speed and power consumption. Obviously then there is nothing to stop it from crashing into things with all the sensors turned off. So when you do fly in Sports mode, do take into account the sort of environment you are in, the sort of obstacles that may endanger or be encountered by your Phantom 4, and which direction your drone is flying in. It helps very much if you are much more familiar with the drone and controls as it takes some practice to maneuver the drone in sports mode; it is fast, really fast (quoted 20m/s top speed, that is 72km/h if my math is right; as fast as an average speed of a car travelling down a Malaysian highway).
Who Is the DJI Phantom 4 For?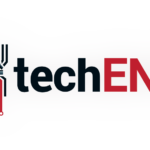 The DJI Phantom 4 is no doubt an impressive feat of drone engineering. It is a marvel in the air performing what used to be complex maneuvers through simple inputs and taps on a flat screen. It is definitely one of the more intuitive drones we have flown. Its build quality is in a level of its own. Only issue is that it is not weather sealed so rain is a little bit of a red flag when flying it. Other than that though, it is a remarkable piece of hardware in your arsenal of film making equipments, or toy, if you might.
We have contemplated on why the Phantom line exists when film makers should actually go for something like the Inspire 1 (considering Inspire 2 has not launched) due to its modular design and the compatibility with the Zenmuse line of camera gimbal system. We used to think that the Phantom line is made cheaper than the Inspire line purely because it is made as an enthusiast's tool more than anything; a rather expensive toy for enthusiasts. In a way, it is pretty much an enthusiast's best friend. It is easier to fly, easier to perform intricate maneuvers, easier on the eyes, easier to work with, and much easier to keep out of harms way. Its improved intelligent flight modes and improved battery life is unparalleled in the commercial market. Compared to larger, similarly equipped drones, it is relatively cheap as well. You can only put so much in a constrained space of a drone like Phantom 4 but DJI have managed to squeeze in more. If you wish, you can even make it chase after your car; it is under legal highway speed (in most motorways in Malaysia). Of course with sports mode turned on you have no intelligent flight controls. But the point is you have to build a customised small drone if you wish to get your piece of toy to go that fast, and most of the time you end up spending more on that rig than the Phantom 4. All those money, and it can only do one thing. So while it is costly for an enthusiast, it does justice by allowing the enthusiast record their journeys and fun on the very capable 4K camera with built-in gimbal. The stable aerial footage can even come accompanied by some detailed shot of your environment through the eye of the 12-megapixel camera. All without crashing it. It turns them into an amateur film maker even; and that is another person who should get this – film makers.
As mentioned before, this thing is packed with technology. Technology that makes flying a drone much easier and safer. Amateur film makers and experienced film makers alike should get this if they have been contemplating on getting a drone to enhance their films. Its flight time is suitable for short films and those all awe-inspiring aerial shot. You do not even require a huge filming crew with this thing; you are your own pilot and director. The 4K capable 12-megapixel camera is capable of very high detailed footage that is suitable for use in YouTube videos. It does not shoot videos in RAW format but I dare say that you can even use it in a professional equipment. Plus, this Phantom 4 will last you pretty much forever if you maintain it well enough so you will always have a trusty, reliable aerial shooter if you ever need one. It does not even matter if you have no experience flying a drone because with this, you can do basic maneuvers in no time. Of course we do advice some training and practice time before moving to more complex and tight maneuvers. But other things like active track and follow focus are easy enough to trigger and be used. With so light of a package as well you can transport it anywhere, anytime. As long as you have your battery charged, you have nothing to worry about. We think that every aspiring film maker should have a drone for aerial shots. Also plenty of drones can be bought off retailers in Jalan Pasar (a place where they sell plenty of electronics from cheap ones to high-end ones in the heart of Kuala Lumpur, Malaysia). But none as versatile and as robust as this one. It adds variety to your films, adds some flavour. It has a place in professional film making settings and definitely a place in your arsenal as a film maker.
But what if you already have a DJI drone, say a Phantom 3 or Phantom 3 Pro, or even a Phantom 2? Should you upgrade? If you are a Phantom 2 owner, then yes you might want to consider this incredible upgrade. If you are on a Phantom 3 or Phantom 3 Pro though, you might want to hold on for a little bit. We have heard of retailers and some mod community installing the flight systems on the Phantom 4 on the Phantom 3 and Phantom 3 Pro for much less than what you  pay for an upgrade to Phantom 4. Apparently you can install the forward sensing sensor to the Phantom 3 line too at a little bit of a cost. This requires a little bit of a know how though in terms of hardware and software, and there is no guarantee that it will work as well as the Phantom 4. But at the same time, you are getting the same sort of body frame, and sort of internal hardware, as well as camera. You still can fire up the camera with 4K and 12-megapixel shots on the Phantom 3 Pro and advanced. The standard Phantom 3 does not shoot at 4K but in most cases 1080p is still a good standard and 4K is overkill. Yes, the Phantom 4 looks nicer. Yes, the Phantom 4 is easier to fly. But the Phantom 3 is not irrelevant yet. It flies the same as the Phantom 4, well without the Sports mode. It is also still a safe flyer with the same downward sensor. Most of what the Phantom 4 can do right now can be done with the Phantom 3 Pro. The Phantom 3 is also still in service and actively supported by DJI. From that angle, the Phantom 4 is a good upgrade due to some of its new functions but it will be a costly upgrade. Plus you are already pretty familiar and skilled with a drone with the amount of practice you have with the Phantom 3, so you can do what the Phantom 4 does pretty much manually. So why pay more to upgrade then? Unless, you need a totally new drone to fly alongside your other drone, for better more enhanced shot and more angles. Yes, that is what you need, more angles to be covered; more video editing options. Go buy yourself a new Phantom 4 in that case; I mean, why not?