rwp-review id="0″
DJI has been at the forefront of film making technology thus far. Not in the sense that they make film making focused cameras, they make mostly accessories that can help with film making. Of course they are also manufacturers of the Zenmuse line of cameras that can be paired up to a wide range of products in their stables. They also make flying cameras, as in drones that can record 4K videos as well. All very impressive stuff.
Of course, paired with knowledge of making the Zenmuse line of camera + gimbal combo for the skies and the Ronin MX gimbal for general cameras they would try to make something smaller. Something more mobile, something that film makers can use in tight spaces or get more involved in the action in the films. They came up with the original handheld gimbal with the Zenmuse line of cameras – the OSMO. Naturally, users want more out of it. Why not create a gimbal for mobile phones? That's where you get the OSMO Mobile.
The OSMO Mobile is DJI's attempt to capture amateur film makers. Well not just capture, but help them make better videos. It is also built to be as simple to use as possible with a capable camera that you already posses anyway – your smartphone. The use of the mobile phone will in effect alleviate some of the cost of buying a decent camera equipment for video use anyway so that is nice. It is not just film makers though. Anyone who wants to make better videos in effect would be looking at this product. Anyone who wishes that their video footage are a little less shaky when, let's say recording a rock concert, rave party, or their children's performance at the year-end school concert may be in the market for this type of gimbal as well. Is it any good though? Is it worth your MYR1,299? Read on, and find out with us.
Design
Hardware
The DJI OSMO Mobile, is basically a DJI OSMO with a mobile phone clamp or adapter; hence the name. It is technically designed for smartphones with cameras that are no wider than 84.8mm. In that essence, it fits almost any smartphone that you can find in your market. Any smartphone in the market as well has a rear camera that can shoot at least 1080p videos now so it is not like you are getting anything less.
Like most of DJI's products the OSMO Mobile is made to last. The hands and joints are quite large and to some, a bit on the thick side making the device look unnecessarily big. The large joints though felt very solid, like it will not give way anytime soon whichever way you abuse it. Keep in mind though it is not weather sealed, so anything to do with water; keep it away. The larger joints as well means that there is some added weight to the handheld gimbal.
It weighs at about 501g without your smartphone. Within our test, we used mostly an HTC One X9 and a Samsung Galaxy Note 5. At the heaviest, with the Galaxy Note 5 the device weighs about 680g (We had tempered glass on the Galaxy Note 5). Even with the heaviest smartphones in the mass market today, the total weight of the device will never tip over 750g. In our books, that is light. It may be slightly heavier than other "for Mobile" gimbal devices out there but the added weight helps stabilising videos on the Z-axis or the lateral movement in a way.
The clamp is secured by tightening a screw at the back and it is secure enough that devices feel snug. The rubberised interior of the clamp helps protect your device from any sort of scuffing that might happen when metal meets metal. After securing the clamp with your smartphone, the whole package feels like one device – very nice. The horizontal arm (when the base and handle of device is pointing down or placed straight) has a balance adjustment screw as well. That can be used to center the weight of the device as best as possible to lessen the load on the stabilising motors of the device. Plus its nice to know that your smartphone won't just drop down when you turn off the device; that is quite unnerving actually, and balancing it is the proper way to use it anyway.
The handle or hilt of the device feels as comfortable as ever. It is the same handle as the original OSMO with all the record, and capture phot buttons, and a joystick to control which way your camera is pointing. It contains the battery so a majority of the weight should be on the handle body, except it is not. The gimbal construction in some way feels slightly heavier than the handle which may affect the handling of the stuff. When you are holding the device like a torch as well, you may feel the weight a little bit balanced on the gimbal side. It is not like it messes up the balance though, it is still quite manageable and still very comfortable to use and hold for extended periods.
The only thing I might have gripes with is that the gimbal construction is non-removeable or non-replaceable. That may not be a problem if you plan to simply use your smartphone for the rest of your film making lives or if you are pretty much a casual videographer never needing more than mobile phone to produce videos. To those who are more serious though, the original OSMO's modular design is sorely missed. Buying the OSMO Mobile means that you are stuck with the mobile clamp forever without having the option to change the gimbal head to a Zenmuse system. But that is nitpicking on the MYR1,299 package.
Specifications
Specification
 
Handle
Dimension
2.4×1.9×6.4 inch (61.8×48.2×161.5 mm)
Weight
201g
Intelligent Battery
Type
Lithium Polymer  (LiPo)
Capacity
980mAh
Energy
10.8Wh
Voltage
11.1V
Gimbal
Name
Zenmuse M1
Dimensions (Folded)
4.92×4.29×3.57 inch (125.06×109.15×90.98 mm)
Weight
300g
Consumption
2.5W
Controllable Range (Range of Motion)
Pan: ±150º

Roll: ±25º

Tilt: -125º to +35º

Mechanical Range
Pan: ±165º

Roll: -50º to +90º

Tilt: -140º to +50º

Max Speed
120º/s
Mobile Phone Width Range
2.31-3.34 inch (58.6-84.8 mm)
Wireless
Model
Bluetooth 4.0
Performance
Footage
Using the DJI OSMO Mobile
Using the DJI OSMO Mobile is easy enough. All you need to do is set the clamps to the width of your smartphone, tight. To make the experience better, you can even set the balance until your smartphone is almost perfectly level when holding the OSMO Mobile straight up. Setting up for use is plenty easy through the DJI Go app. It only pairs through the app though so you have to keep that in mind. The app is available for free on the Google Play Store and Apple App Store so most users are covered in this area. There is no need to pair it up in a separate procedure as well, it is all very seamless. In theory anyway.
Through the app you get to use all its features like follow focus, panorama photos, and also lives streaming on YouTube Live or Facebook Live. You can even take really nice time lapses, hyperlapses, and take super long exposure shots by hand if you might. We did not get to try all the features posted above however due to time constraint with the device. Of course, the main purpose of the DJI OSMO Mobile is super smooth video motions. That, we did test out quite extensively, and loved dearly. Videos are very smooth regardless or not you take it through the DJI Go app. Oh yes, the gimbal still works without the app to stabilise and smooth out videos. Of course, without the app you do not get to play with the follow focus and what not features; you do it manually. The resolution of videos and photos captured depend entirely on the sort of device you use though, so if you have a 4K video capable smartphone; you get 4K videos. If your device, like the HTC One X9 tops out at 1080p Full HD; it too records only up to 1080p Full HD. Same goes to the photos. (Somehow the settings in my footage is only up to 1,280 x 720, you can change that setting in the DJI Go app settings menu)
The buttons are easy to understand and there is a guide to using the DJI OSMO Mobile when you fire up the app for the first time. So you know what each button does and how it does whatever. For example the trigger button can lock the gimbal so that your device stays in that same position with a hold of it. Double tap it to reset the orientation of the camera. You can change it to a selfie mode with three taps of the trigger too. The thumb buttons are easy enough to reach even for me with small hands. The joystick is sensitive but it does not take much to get used to it. There are limitations though when using the DJI OSMO Mobile. You have to keep in mind that this gimbal  does not do 360 turns, rolls, or spins. You will know when you hit its limits though through the joystick. tilting it further than its usable point will result in what I fondly call the "vegetable effect". The motors just disengage and your gimbal just slumps itself, very weird experience actually. It resets back to functional in no time though when you get it back to its usable angle.
Of course you pretty much had to push it to extremes to get the "vegetable effect" going. So in normal day-to-day use, we do find ourselves enjoying every moment of it, you get spectacularly stable pan video shots with some joystick movement. Your videos do not shake even when moving fast, not as violently anyway. Of course there is still the Z-axis to deal with. That said though there is almost no need for you to re-learn how to walk. You only need to walk slightly slower or in a way that lessens lateral shake on the device. But it still stabilises the footage enough that up and down shakes are at a minimal. You really can be a film maker with this, it is quite literally awesome. Which begs the question; why buy a full-fledge OSMO with the Zenmuse camera system when you can have this?
DJI Go App
So all you need on your smartphone when you get the DJI OSMO Mobile is the DJI Go app right? Yes, pretty much. In theory that is fine. It works on both Android and Apple devices so it has gotten that covered. The advantage of using the app is the flexibility of using all the provided and marketed features of the DJI OSMO Mobile. It is seamless too. It is even easier that Sudoku game that you set to 'easy mode'. It is mindless even. Just fire up the app and you just connect to it by selecting the DJI OSMO Mobile in the device selector. So easy even your grandmother could do it herself. If you can get the app to work that is.
The app is buggy at best, some functions work perfectly, some do not do very well. In our test with the HTC One X9 it worked flawlessly though. Well, almost. The record button took about a second to register at times. At some point I thought I was recording when it was not; though that could be user error. The follow focus was patchy at best; so I went and did some research. It turns out that the follow focus only follows a certain shape and detects a set of colours to match to that shape. Meaning, if the subject turns to its side or around to face you the follow focus just breaks and the app just goes on an error. It is not just that part of the app that is wonky neither. In fact the whole app need rethinking, or reworking, or re-engineering.
Herein lies the problem, inconsistency. Functions aside, the app is sort of hit or miss; as in you get to use it, or you do not. In our test with the HTC One X9 the DJI Go app worked flawlessly for 3 days. After that the app updates and crashes every single time I go into the DJI OSMO Mobile side of the app. It did not even want to switch over to the camera before crashing; it just does when I hit DJI OSMO Mobile icon on the app. We tried to cure it by clearing the cache of the app to no avail. I switched to my daily driver, the Samsung Galaxy note 5 and it worked perfectly after that without much drama. On the same model of a smartphone of different owner though, it does not work as well as it did on mine. Reports came in about the app crashing before he could start recording; very similar issues to the HTC One X9. Clearing the cache cleared that issue for him but then came another issue. It crashed when he was in the middle of shooting a video. Whether or not the footage was saved I am not too sure. I do know that it annoyed him a little bit. On an HTC 10, it worked perfectly for me as well. In another case using the HTC 10, the app refuses to fire up at times thus preventing the device to even connect to the smartphone. A few tries later and it does connect, but then again crashes for no particular reason whatsoever. We have not tested it on an Apple iPhone yet though so we would not be able to comment on that side of the spectrum. However some Google search might uncover same issues on iOS as well.
The app offers so much and accounts to at least 20% of the experience on the DJI OSMO Mobile. Some may not agree with me but with the app not working most of the time will make the DJI OSMO Mobile 50% less useful that it actually is. It works without the app so some of you may suggest to lose the app and use it with the standard camera app on the phone. Well, it works; just. It loses some of its value there.
Battery Life
The battery sounds small at 980mAh. It is, well it is mostly long and stretches to 80% of the OSMO Mobiles handle. It sits inside the handle too. You remove it by opening a flap at the bottom, and pull the soft tab attached to a battery. We tested a collected three and a half hours on the DJI OSMO Mobile on one single day. On that day we ensured that the device was fully charged in the morning. The collective three and half hours (approximate guess) usage we got the battery down to about 20%. We recon that we could squeeze about 45 minutes to an hour more out of the 20%, true enough we ran for another 15 minutes to find the battery down to 15%. So about four hours of usage; quite good in our opinion.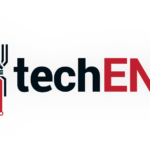 Charging it was a simple affair of connecting the 3.5mm jack to its proprietary port on the front (or back if you might) side of the device below the trigger button. You do not get a power outlet with it though so you either use the one that you had for your smartphone or plug it into your computer. Charging the 980mAh takes up to two hours though through a PC outlet so you do have to be a bit patient considering that smartphones these days can fill up their 4000mAh juice box in that time from scratch.
Why Should You Buy it?
This aluminium constructed item costs MYR1,299, and is officially available in Malaysia through ECS Malaysia. So support for this so-called novelty item is there. But that is not why you should get it.
Like all other DJI's devices, this device is made of high quality materials and made as best as it can. Sure there are similar items from other lesser manufacturers that could do 180 turns and 360 tilts or whatever not. But DJI's things are known for their reliability, and robustness. There are reasons why DJI's things are used by film makers around the world. Those who utilise DJI's army of drones and stabilisers swore by them too.
In terms of reliability and robustness though, the app showed none of that promise. In fact it is the total opposite of the hardware itself. It is very buggy, laggy at times, and patchy; hit or miss with various devices. But when it works, it works so nicely that you wish your camera's phone app comes with as many features as the DJI Go's one. Videos turn out to be buttery smooth with minimal shakes regardless or not you use the app. Photos are not shaky regardless or not you have the app. There are other apps to that does timelapse very nicely, albeit without the sweeping motion the DJI Go app can offer paired with the OSMO Mobile. Most smartphone cameras can do panorama shots too, all you need to do is to manually pan using the joystick, and that works just as well too. So for every fault the app has, there is a sort of work around. Even the follow focus, you can do it manually with enough practice. Mind you that it is a lot of practice. When your app does not work, there's a lot of trade-off and making do as well.
So, why would you buy a product that has a major Achilles heel(DJI Go app) to it?
Here is why. It is such a lightweight portable easy to carry device that you can fold flat and pack into you backpack. It is no thicker than a Chemistry or Physics textbook and is just slightly longer than an A4 sized paper. It is slightly more than half the width of the same sized paper. If you are anything of an enthusiast at all with limited space of storage to travel (i.e. when you need to travel light, or in a jiffy) this is a life saver. The most important recording photographing bit is already in your pocket anyway; your smartphone.
The MYR1,299 you pay for it is considerably lower than some of the same sort of items you can find in the market. It is even from a reputable brand, DJI so you know you are getting a good solid item that you can use for years to come. The Aluminium construction on it is sturdy enough that you can just chuck it around your backpack or hand-carry luggage bag and not worry about breaking anything. All for that price, quite reasonable for an amateur film maker looking for a new piece of equipment to start with.
Its flexibility and range of movements is also perfect for amateur film makers when it comes to making their piece. The equipment mimics the most expensive stabilisers without the need to make it heavy, so shooting for long hours is not an issue. With enough practice, it mimics a dolly movement anyway. Vlogs are easy as well when you can switch the camera with either a touch or three presses, on the app at least. Even creative shots are made easy with focus tracking, albeit a little finicky.
What about parents (the other editor thinks that this is a segment that might work, did not cross my mind until he said it)? Can you buy this as a gift to them? Or, if you are one, should you get it? Getting it as a gift,  I personally think not. The app is still plenty unpolished and if the purpose of the device is as to be as mindless and as simple as possible to use, for them it is going to be a little bit of pain. Despite it being seamless and mindless in concept, you are most probably going to get calls about the app not working and what not in the weekends. If you are a parent, if you do not mind suffering through the initial build of the wonky app, or willing to find ways to work around the app; yes, you should. It is a pretty nifty device that you can carry around with you at all times to records the best moments of you kids, or spouses, or family. You keep these memories with you on your phone without the need to carry an extra camera for video recording only.
If you are one of those persons that likes to bring around your camera at all times to capture the moments happening around you this might be a very good addition to your daily arsenal as well. Most camera's do not include stabilisation hardware and software in the camera body itself anyway. This piece of equipment do not even require you to bring a specialised video camera on you, it requires a smartphone which can rival most point-and-shoot cameras with decent video recording on it. Setting it up is easy and fast. It does not matter whether or not your smartphone is balanced on it; well if you set that up earlier, you do not even have to worry about setting it up again. In less than 5 seconds usually you are ready to go, so you will not miss anything. Unless the things happens in less time that setting up the OSMO Mobile (you should have just taken a photo when that happens anyway).
But if you are anything else other than serious about your videos for that matter, you may want to stay away; for now at least. Wait for the next iteration of OSMO Mobile, or wait for DJI to fix the DJI Go app. When that happens this piece of equipment is not only perfect for videos, it is good fun. It turns you into a semi-pro film maker. It turns your videos into something of an art. Your friends who used to laugh at how shaky your videos are will stop laughing and start admiring (I may be exaggerating here). Until that happens though, this remains a piece of novelty for regular users or non-enthusiast.