Let us be frank here. We seldom have an affinity to this sort of product. What we have here is an instant camera. To the most purist of photographers, this is a toy. To enthusiasts or even us the regular people though, it may be quite an interesting product.
The instant camera market though has been dominated by another brand for a long time – Fujifilm. While they were not the first brand to introduce instant print cameras they were one of the only remaining brands in the world that still sells that specific type of camera.
Plenty thought that the instant camera market was a dead end though. Nobody actually thought that there was a market for the type of instant cameras that they had. Turns out every one was wrong and FujiFilm was right.
The instant film and camera market blew up out of nowhere. It was the in thing for the young generation of today thanks to that retro feel. The Instagram generation as people call it gobbled up the old-ish technology and gave the market a new lease of life. The films became collectibles.
Fujifilm has been holding the market for quite a number of years now and the market seems to be set for them. The only other competing product for the longest time is the HP Sprocket that uses ZINK printing technology that is said to produce better colours and lasts a whole lot longer. Last year Canon launched thir iNSPiC [P] printer to the market to compete in the printing category. HP did that too with their new Sprocket 2-in-1 with their ZINK printing technology too. Now, there is a new challenger; the king of the camera market, Canon, and their newest product line-up for the Instagram generation, the iNSPiC [C].
The Canon iNSPiC [C] will set you back MYR 499. The most similar product that is the HP Sprocket 2-in-1 retails at MYR 642, and the Fujifilm Instax Mini 9 goes for about MYR 342 at this point. All of them are very basic in form and function. They are very similar too with a viewfinder with no other display and a shutter button accompanied by a mere power on/off button.
The Canon iNSPiC [C[ though is newer than the other two, it is the latest model for instant polaroid cameras in the market. It is not the most cutting edge, but it is a Canon. Is it worth that Canon brand name though? Is it worth the price? Most importantly, should you run out and get one? We find out.
Design
First of all, this is not the type of product that you would immediately consider when you plan on getting a new camera set as an enthusiast. As such, it is not fair for us to judge it at the standards of a proper digital camera. The closest thing to this we have reviewed before is the Fujifilm Instax SQ10, here. Then again they are slightly different.
This slideshow requires JavaScript.
Hardware
Unlike any digital camera, the Canon iNSPiC [C] is mostly plastic. When we say mostly, there are some metal parts here and there and the small glass that is the lens of the polaroid type camera. You do not see the metal though because you have to actually open the sliding plastic back plate up to see some metal leaf springs . No doubt there are more materials inside the camera, we did not pry through the whole camera; that is not what we do.
The Canon iNSPiC [C] comes in three colours – Seaside Blue, Bubble Gum Pink, and Bumble Bee Yellow. We reviewed the Blue one so we will focus on that, that one is also our favourite one. The colour only garnishes the front of the camera though. It is a glossy blue plate that covers most of the front panel of the iNSPiC [C]. The plastic body around that is white with micro dimples on the panels. We assume that the dimples are there for better grip.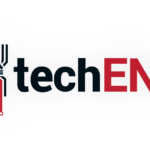 Gloss is not really a trending colour these days especially when it comes to camera equipment. The gloss colour on the Canon iNSPiC [C] also does make the camera looks more like a toy than a proper camera. Perhaps that is what Canon is going for though, this is not a serious camera after all; it is just for fun. The other issue with the gloss is that it becomes a fingerprint magnet so you might want to keep a nice cloth with you to wipe off the grimes.
That said, we really like the blue colour that the Canon iNSPiC [C] boasts. We think that it is a very pretty colour and does suit our personality. If we do get one of these, the blue colour will be our pick. We think that it is quite stylish and it is quite neutral compared to the other two.
While everything you touch on the camera is plastic and that reduces that premium feel a little bit, the plastic used on the iNSPiC are not the cheap, low-quality stuff. The plastic actually feels durable and thick. The build of the camera is quite sturdy, very Canon. Yet, thanks to the plastic construction, the camera is light. Among its competition, we dare say that it is the lightest. Then again, because it is that light, it does feel a little bit like a toy.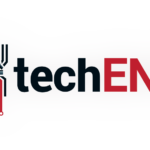 The lens housing is a little bit of a mystery to us. The housing is so big that it actually looks like the lens is quite large. In truth though the lens is quite tiny. It looks as tiny as the lenses you get from your smartone's front facing camera. We think that the large black plastic housing is there to make it look like a classic ol' camera than a toy. It works to a certain extent, but it is still weird to us. Still, there is a mirror for you to guide and frame your selfies with the Canon iNSPiC [C].
Like the other two cameras we mentioned, the Canon iNSPiC [C] does not have any digital display for you to look at or check your shots. You can get the iNSPiC [S] for that, but that will also cost you more. Still, the digital display is hardly a deal breaker here, the viewfinder is small, but good enough to work with. There is even framing guidelines drawn on to the glass of the viewfinder to help you find your shot.
There is no battery tray here, it is a built-in battery that is supposed to last at least 10 shots. You charge the battery with a MicroUSB cable that plugs to the bottom of the camera. There is also a MicroSD slot for you to save your photos for future use, or share it on social media.
Specifications
Camera
| | |
| --- | --- |
| Image sensor | n/a |
| Effective pixels | 2,580 x 2,048 (5-Megapixel) |
| Storage media | microSD/microSDHC memory card |
| File system | Compliant with Design Rule for Camera File System (DCF), Exif Ver.2.3, Compliant with JPEG and PIM |
| Auto focus system | Single AF (Contrast-detect TTL, equipped with AF illuminator) |
| Focus range | 50cm to ∞ |
| White balance | Auto |
| Flash | Auto Effective range: Approx. 50 cm to 8 m |
| Self-timer | n/a |
Printer
| | |
| --- | --- |
| Film | ZINK Paper (Purchased separately) |
| Photo capacity | 10 prints + 1 SMART SHEET/pack |
| Film size | 2-in x 3-in |
| Image size | 2-in x 2-in/2-in x 3-in |
| Supported image format | JPEG (Some images saved with a photo editing/processing software may not be displayed or printed.) |
| Printing time | Approx. 12 seconds |
| Print timing | Printing shortly after shooting/Printing after selecting image |
| Printing function | Images on micro SD card |
Performance
Again, this is not a digital camera, nor should it be judged like one. In that regards, we generally tend to forgive the photo quality a little bit. We look at things like its print speed, its ease of use, general ruggedness, and some things practical like how accurate the autofocus is.
Print Speed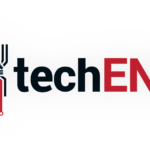 The whole point of the Canon iNSPiC is using them in social events. When you have a gathering with your friends, you simply whip out the iNSPiC and take a photo with it and it prints the photo in an instant. No it does not print the same photo twice, so only you get to keep the printed photo. There is something unique to the printed photo though, if you have not known it yet.
Once you take the photo, the iNSPiC [C] will start printing on its own. It is unnervingly quiet, so you might not even notice that it is printing. The only way for you to know whether or not the iNSPiC [C] is printing other than listening closely to it is to look at the LED on top of the camera. It will flash in different colours while printing. Looks fun, but it is quite slow.
We did not try to take another photo while it prints. Most of the time we waited for the camera to finish printing and take another photo. You can either choose to print at 1 x 1 mode or 2 x 3 mode, one of which fills the whole photo film. Obviously printing 1 x 1 size also allows the iNSPiC to print faster. Still, if you want to take consecutive photos, you might want to wait up to 20 seconds before the camera is ready to take another photo.
Sharing the Fun
The great thing about a modern digital camera is that you can now connect to your smartphone and start sharing the photos from the camera directly. Of course that is also a digital copy. With the iNSPiC [C] you are printing the photos in an instant, so rather than sharing it digitally you have a physical copy of it.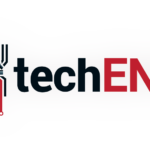 The issue is that the iNSPiC [C] only prints one copy of the photo you just took. Because it does not have a digital display, reviewing the photos is impossible, so you can only see the result in the printed photo. Thanks to that exclusion as well, you cannot reprint the photos on the iNSPiC [C].
The camera does have a MicroSD slot though so you can take the photos and all of them will be saved in the MicroSD. That way you can plug the MicroSD card to a PC and choose which photos you want to share with your friends, digitally. If not, you can put the MicroSD card into a smartphone and print via the iNSPiC [P] printer; although buying the iNSPiC [P] from the get go and taking photos with your smartphones make plenty more sense.
Whip Out, Turn On, Shoot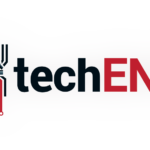 That is just how easy it is to use. There is no frills or fuss in using the Canon iNSPiC [C], you just whip it out and start using it as long as there is enough charge. If not, just charge it with a MicroUSB cable.
Still, all you have to do with the camera is just point it at your subject, get your frame through the viewfinder, and then press the shutter button. It is a two-step shutter too, which means that this has autofocus; it is not entirely featureless. It only does not have a digital display for you to review your photos or choose which photos to print. Still, operating the camera does not require you to have any professional knowledge of cameras, just take it out and print.
Even filling up the cartridge is easy. The photo packs come in a pack of tens with an extra layer of film for the camera to load up. You technically cannot use the ZINK sheet anymore once it gets through the printer. All you need to do to fill the cartridge is to open the back plastic plate and voila, just put your films in the correct way and you are done.
Print Works
The Canon iNSPiC [C] prints on ZINK film. Technically this print technology is not particularly new. HP first popularised it via their HP Sprocket platform. There are several technical differences between it and the instax film that you are used to with Fujifilm cameras; which we will not get into.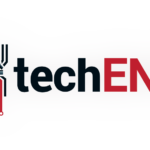 The advantage of this type of film and printing is, as they say, better colours. The colours on the film is crisp and vivid as expected. The only downside is that the sensor of the camera is not of a high resolution and that does affect the photo's quality a little bit. You lose some photo detail a little bit and you can see it on the printed films. Even when you pick it up and look at it on your PC display, you do see that lower resolution show.
Because the printing technically is heat based instead of using ink, the size of the printer can be kept down to the size that the iNSPiC [C] is. They say also that this type of film and printing should produce a longer lasting photo. We all know that Polaroid photos tend to fade, especially when you expose them to sunlight plenty. The printed photos also doubles as sticker, unlike the polaroid films from Fujifilm that are just films.
Image Quality
The Canon iNSPiC [C] features a 5-Megapixel sensor. They did not mention the size of the sensor itself though. We are guessing that it is a very small sensor though, judging by the overall camera size.
In that regards, photos turn out okay to a certain extent. You cannot expect very high photo quality though because of its limited pixel count on a small surface area. That also means that you do not get that much detail from the photos anyway. Still, the colour reproduction is quite alright and neutral. This also means that there is plenty of room to play with on a photo editor.
In low-light conditions, the Canon iNSPiC [C] does quite decently as well. That is if you extract the photos from the MicroSD card though. It does not look the same on the printed film at all if we are being honest. In extreme dark conditions, colour and light details hardly stand out and there is nearly no details on the rest of the dark area.
Photo Gallery (MicroSD)
This slideshow requires JavaScript.
Photo Gallery (Film)
This slideshow requires JavaScript.
To Buy or Not To Buy?
The Canon iNSPiC [C] is not something new to the market. Its product category is not to say a very crowded one. But it is also a market that has existed for years. Unlike a Canon then, the iNSPiC [C] is not really an innovative product that would captivate you in that sense.
The current polaroid type camera market is dominated by Fujifilm too, who has jump-started the market from death back to life again and again with their new products. The only other real competitor here is HP's 2-in-1 Sprocket offering. That is quite expensive though.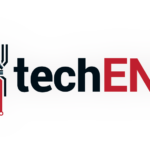 So the Canon does seem like it has a place in the market. It is true though, they are quite late to the market. Most users of the polaroid camera already has a Fujifilm instax Mini at least. While bulky they are cheaper than the Canon. Their lens even pops up when you turn it on. There is a little more drama to it, but that comes with the heft.
The films that Canon uses, the ZINK films are also cheaper than the Fujifilm instax counterpart. On top of that, they double as stickers too so you do not have to go out and buy glue to for your scrapbook. That is already one small reason to buy the Canon over the Fujifilm, long run cost. Then again, the Canon is twice the price of a new Fujifilm instax Mini 9.
If you are looking into getting the Canon iNSPiC [C], you most likely would not use it in professional settings where you need your photos to be crisp and clear. You need those photos printed to a poster, so you go for a more expensive, more rugged gear.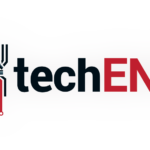 The iNSPiC [C] is not for the professionals then. It is made for the Instagram Generation, technically speaking. The thing is though, even if you are not one who wants to take photos and print them instantly to a film, you still can use it. It still works without the film in the cartridge, you just need a MicroSD card in the camera. So it does work as a digital camera too, albeit you still cannot preview your shots or even review them because there is no display. It is simple to use though and its autofocus does a good enough job getting the right things in focus.
While it is a little bit more expensive than the Fujifilm instax Mini 9, the Canon iNSPiC [C] does have its advantage. It is more compact and lighter to lug around. It has a built-in battery that you can charge even using a power bank. No need to worry about running out of films also because the Canon iNSPiC [C] can take photos and store them in a MicroSD card. With 5-Megapixel, you have plenty of space even from a 32GB MicroSD card.
Would I spend MYR 499 on this? No; to be honest, I would rather spend MYR 200 extra to get a display for me to preview and review my shots. That is a matter of preference though. Given the price and features, it is a much better buy than the Fujifilm instax Mini 9, let alone the HP Sprocket 2-in-1.