Toward the closing of the year 2018 Canon, one of the most prominent camera brands in the world launched something quite revolutionary for themselves. They introduced their first ever full-frame mirrorless camera to the world. Just to be clear though, the Canon EOS R is not the first mirrorless camera, you have to remember the EOS M line of APS-C sensor cameras.
The EOS R though is not just any mirrorless camera though. It is not catered to enthusiasts or prosumers. This is catered to proper professionals with all the bells and whistle that a professional photographer needs on their gear. According to Canon too, who is also the biggest camera lens manufacturer in the world, the mirrorless camera gives them a whole lot of new areas to work on with their lenses.
The burning question here though is whether or not the EOS R is worth your time at all? How does it compare to the king of Mirrorless high-end cameras, Sony's very famous A7 series? Is it any goo? Let us find out.
Design
Obviously compared to a regular DSLR the EOS R seems to be a lot more compact. It is a lot more flat and streamline compared to the regular DSLR like the Canon EOS 5D for example. It is ligther too, thanks in part to the magnesium body construction. But mostly due to the fact that the body is way smaller than the average DSLR.
Of course the reason why the EOS R is way smaller than a DSLR is that it does not have a mirror for the sensor like the A7 series. Compared to the Sony though the EOS R seems to be a a little more clunky. The hand grip is a lot beefier than the Sony's and protrudes out plenty more. Of course that means a more secured and comfortable grip and feel in the palms. Of course then you get a bigger battery fitted into the camera as well.
The EOS R is about an inch taller than the Sony A7 as well. Which also means you get a full grip on the side and your whole palm is covered. On the Sony, at least for me, my pinky does not have anywhere to go. But that also means you can fit a bigger lens to the Canon EOS R and it still looks proportionate or proper.
In terms of build quality; it actually feels like a quality product that can stand the abuse of time and anything that you might throw at it throughout its life. The grey finish on the camera gives it a rugged and professional look to which gives us the confidence to just use it around. The buttons feels tactile and solid, just like any Canon product should. They all feel like they could take a beating as well which fits the professional description very much.
They did say that this is weather resistant but we did not go as far as to drench it in the torrential rain Malaysia is known for. There are occasions where there were light drizzles in our usage period and they work just fine. Of course the lens still fogs up when you expose it extreme temperature changes. All in all, pretty standard camera stuff here.
Hardware
The compact Canon packs a full-frame 30.3-Megapixel CMOS sensor with the very famous and reliable Dual Pixel Autofocus technology. Again, it is mirrorless so the sensor is directly exposed to the lens. The Canon is quite clever though. While its other Japanese competitor has a sensor that is completely exposed when you remove the lens from the body; the Canon has the mechanical shutter blind cover the lens and protect it from debris and what not when you remove the lens and power down the Canon EOS R.
That sensor from the Canon EOS R outputs images for preview on the 3.15-inch LCD display that you can swivel around when you need to (Vari-angle display). Not like it will not output high-quality images too, you can preview or review your shots at 2.1 million pixels. If not, there is a traditional viewfinder that is now electronic. The electronic viewfinder (eVF) is also a high quality OLED unit so you still get the feeling that you are looking through an analogue viewfinder through a mirror.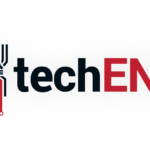 Every button is where you expect them to be on a Canon camera. The only new thing is the ISO slider that is a touch based button instead of a scroller or traditional buttons. That slider was getting on my nerves on some occasions though because that is usually where my thumb rests as I take photos. You can see where this is going.
There are no built in flash on the bulge like what you find on the Canon EOS M50 but it has the necessary mount to hook a proper flash on it. Not like you would use the built-in flash on this thing anyway.
The hand grip has some rubberized material on it that makes grip on the camera much better and secure. within that grip is an LP-E6N battery unit with 1,865mAh in it at full charge. That translates to double the battery life of the existing mirrorless competitor as they say it. That is also a battery you can find in a full-on Canon 5D Mark III DSLR.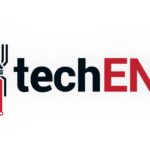 Canon said that with the mirrorless design they were able to build new sort of lenses to cater to the ability of the EOS R and whatever mirrorless cameras that comes after it. That is because there they can now afford to open up the lens mount area and make it bigger allowing for bigger glasses to be fitted to a lens. Then the fact that the lens mount opening is closer to the sensor means that the glasses in the lens can be packed a little tighter allowing not only more quality glasses to be put together in a more compact manner, it allows lenses with never before sort of aperture; or as us plain people know it – lens opening.
The new mirrorless design also comes with another trick up its sleeve. The brand new sensor now shoots videos at 4K UHD at 30fps. Of course you would need a super high-speed SD card to shoot at full beans with the Canon EOS R. They recommend a UHS-II type SD card which does not come cheap. On the bright side though it is more universal and cheaper to get than the specialised memory cards that you would find in traditional DSLRs. Oh yes, before we forget; the Canon EOS R only takes SD cards. It takes up to two of them for super high-speed continuous shots at up to 8fps.
For file transfers, or attaching things like a mic or headphone to the camera there is a USB Type-C cable and 3.5mm jacks for the likes. The USB Type-C port cannot be used to charge the camera unfortunaltey; a shame really. There is also a mini-HDMI cable for you to work with when you want to directly output your camera to a monitor.

Specifications
Image sensor
Digic 8 Full-Frame CMOS sensor
Effective pixels
30.3-Megapixel
Storage media
SD/SDHC/SDXC memory card
File system
JPEG + RAW
Tested Lens
RF24-105mm f/4L IS USM
Auto focus system
Dual-pixel CMOS AutoFocus
Shutter speed
1/8000 sec. to 30 sec.
Sensitivity
100 – 40,000 (L:50, H1:52,100, H1:102,400)
Exposure control
Program AE, Shutter priority AE, Aperture priority AE, Manual exposure
Metering
– Real-time metering using the image sensor,
– 384-zone (24×16) metering,
– Still:
– Evaluative, Partial, Spot & Center-weighted average.
– Video:
– Center-weighted average and Evaluative metering with the image sensor
White balance
Auto (Ambience priority), Auto (White priority), Preset (Daylight, Shade, Cloudy, Tungsten light, White fluorescent light, Flash), Custom, Color temperature setting (approx. 2500–10000 K) White balance correction and white balance bracketing features provided
Flash
N/A
Viewfinder
0.39 OLED Electronic Viewfinder w/ Approx. 2,360,000 dots
Shooting mode
Stills: Scene Intelligent Auto, Flexible-priority AE, Program AE, Shutter-priority AE, Aperture-priority AE, Manual exposure, Bulb exposure, Custom shooting modes (C1/C2/C3) Movies: Scene Intelligent Auto, Program AE, Shutter-priority AE, Aperture-priority AE, Manual exposure, Custom shooting modes (C1/C2/C3)
Self-timer
Approx. 10 sec./Approx. 2 sec.
Playback function
Trimming, Multi image playback
Others
LCD monitor
3.15 TFT colour liquid-crystal monitor, touch sensitive
Input/Output terminals
USB Type-C, Mini HDMI, 3.5mm mic insert
Battery
Battery Pack LP-E6N / LP-E6 ; 1,040mAh Li-Ion battery
Charging function
Adapter Kit ACK-E6
Dimension
135.8mm x 98.3mm x 84.4mm
Weight
660g (Body only, including battery, excluding lens cap)
Additional
WiFi 802.11 b/g/n
NFC
Bluetooth 4.1
5-axis Image Stabiliser
Performance – Less is More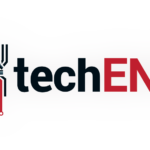 The Canon EOS R performs just like it looks – great. Of course you would expect that from a camera maker that has been topping the charts for years now. The veteran camera maker really knows their stuff when it comes to making a camera and it shows in the EOS R.
The review unit we have here comes with the 24mm-105mm f/4 lens. We will talk about the lens a little bit more later on. It's combined weight is a little over 1.0kg and that is mostly due to the fact that the lens is quite heavy on its own.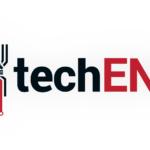 The body of the Canon EOS R with batttery is weighs about 660g as quoted by Canon and we do believe them. So in that sense we think that the lens weighs about 500g; not unreasonable for a zoom range with fast aperture. Oh, we forgot to mention also that the older EF-Mount lenses cannot be used on the Canon EOS R without an adapter.
The weight may not sound that substantial especially if you compare it to the traditional DSLRs and that is true – it is not. Compared to traditional systems it weighs quite a bit less. It is still heavier than other mirrorless systems though and that may become the differentiating factor when it comes to choosing the right ecosystem for you.
The added weight on the body side though has its advantages. It means a more balanced feel to the whole build. The camera is not tipped to just the lens because it weighs far heavier than the body. That also means a much more balanced handling and more comfortable panning with the center of gravity nearer to the body rather than far out on the lens side.
The result, stable shots all around. The added weight not only adds to a sense of stability but the support of the built-in 5-axis stabiliser with the fast sensor and fast lens allows you to move a little bit more with comfort to get that one money-maker shot. The flexibility that the EOS R allows makes it a pleasure to use and gives you more control over your shots while making light work of your studio photo shoots.
The eVF as well is accurate with a breadth of detail that you may not expect from when you shift from a DSLR platform. Yes, digital displays cannot replace your eyes. But the eVF of the modern world is close enough that you nearly cannot differentiate. The eVF also helps in any shooting conditions as you can instantly preview your shots via the eVF before even taking the photo. You can adjust everything on the fly with the Canon EOS R even so you get that shot perfectly at all times.
30.3-Megapixel – Day and Night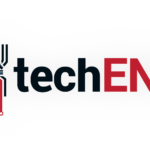 Enough about the whole experience of shooting with the Canon EOS R though. You came here because you also want to know how the 30.3-Megapixel CMOS sensor performs. You want to know how the brand new architecture sensor perform under pressure.
In that department, all is well. More than well, actually. The 30.3-Megapixel CMOS sensor performs great in any conditions. Especially since you get the brand new DiGic 8 image processor that enables 4K videos.
First of all the redesigned, purpose-built 30.3-Megapixel CMOS sensor on the Canon EOS R packs the very reliable Dual Pixel technology that locks onto your subject in less time than we can blink. The newly redesigned lenses of course play a part in that too but still, the autofocus technology on the Canon EOS R is still as impressive as any other Canon cameras out there. Thanks to DiGic 8 too you get something called an eye-detection to keep the camera focused on the eye of your subject so their face is always in focus even when they move from frame to frame.
That also means that you are going to be less worried about getting the right focus with manual focus mode and think more about other things that make your shots great in auto focus mode. You spend less time figuring out the right focal length for your subject and worry more about whether the lighting is right, the frame is good, the subject is in the right place and other things. One less thing to worry about is always a good thing when so many variables can affect the photo.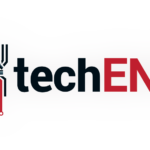 Then there is the photo quality. 30.3-Megapixels at some point may not sound like plenty. Compared to the Canon EOS 5D mark III for example, the EOS R only has 60% of the pixels packed in that DSLR. Compared to its rival, the Sony A7R III, it also packs a bit more than 60% of the pixel count. That does not mean that you get worse photos; it is all about the software they say, these days.
The 30.3-Megapixel sensor that captures photos by default at a maximum of 6,720 x 4,480 pixels recreates them in stunning quality and detail. Well, let us kick it down a notch and not inflate your expectations; not stunning, more like impressive. The details are great, and colours come out quite accurately despite being a little bland. Nothing you cannot cure via a little Adobe Lightroom magic though.
The images recreated by the Canon EOS R has very sharp details and that is a good thing. When you zoom into fine details, rather than getting a smudge of a thing, you still get sharp and detailed features with neutral colours. While the competitors tend to get a slight orange and yellow hue to their photos, not the Canon' colours are just as they are and somehow come out as some of the most accurate coloured mirrorless camera we could find. Of course a little saturation would not hurt, which cuts on a little bit of post-editing work; but hey, at least the camera is honest.
The most impressive feature of the Canon EOS R though is its low-light performance. Though Canon has always been known for its low-light performance the completely new platform can be a little bit of an unknown. We are very happy to report that the low-light performance of this camera is a little otherworldly, kind of like the Sony A7S Mark III.
The difference between the two is that probably the A7S can go a lot darker and that the Canon EOS R packs more pixels. Here is a little bit of a camera science though. The more pixels you pack in the sensor, the more details you get from an image, The only issue is that that means you get less low light performance with more grain as ISO increases. That is because now you need more light to light up the individual pixels on the sensor. So the bigger the pixels, the less light you need to cover individual pixels and therefore better low-light performance.
The Canon EOS R strikes the balance between the two sides of things. You get plenty of details and sharpness from the 30.3-Megapixel sensor on the Canon EOS R while still maintaining very high low-light performance. We really like that and are quite blown away with that.
Videos Come Alive With 4K
Then there is the fact that it shoots at 4K resolution now compared to 1080p of the old sensors. Here is also a fun fact, the reason Canon is a little slow in their DSLRs to the push to 4K videos is due to the fact that the limitation of its hardware. The older image processors and sensors are based on old architecture which limits the video recording performance of the cameras. It does make sense especially if you consider the DSLRs of old are tailor made for photos mostly. If you want to do videos, get a video camera.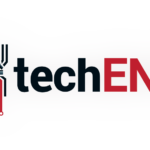 The flexibility of a DSLR system though offers a great platform for content creators and allow for more accessible creative depth. That is why we love the other mirrorless platform that can shoot at 4K resolution. Now with the EOS R you have a high-end system that can do both photos and videos.
Videos in 4K always look stunning and highly detailed. So it is no different on the new Canon EOS R. It would probably lose out in detail compared to the likes of the Sony A7 Mark III just because the Sony shoots the videos in 6K and compresses them to 4K resolution meaning more detail per pixel. We still do not mind though because most video productions publish at 1080p Full HD resolution these days and undersampling 4K vidoes to 1080p still looks fantastic. Shame we do not have a sample video for you to look at.
Despite being a little late in the game of full-frame mirrorless, we have to say that we are quite impressed with the results from the Canon EOS R. The photo quality is great, it is something that we would consider using for video shoots because 4K is always an excellent thing to shoot in. The Canon EOS R feels like a tank too among the mirrorless cameras, so it feels plenty more reliable in plenty of cases. The only thing I have to complain about is the weight; which is actually just a minor issue comparing it to its competitors.
Super High-End RF Lenses
Whenever you choose a new camera you always take into account the sort of lens support you get. Canon, in the case of lenses has the widest amount of support and option for you. Whatever you need, they have it. In theory anyway. With the Canon EOS R though, you have to take that with a pinch of salt.
We have to mention that despite being the largest manufacturer of lenses with the widest selection in the market; the Canon EOS R does not have the widest selection of lenses to get in the market. That is because the lens mount is not the EF-mount anymore, rather the RF-mount. You still can use the EF lenses but you have to get an adapter for the EF lenses and that will not be cheap, inevitably.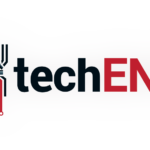 There are the range of RF-mount lenses though, not to worry. You get the 24mm-105mm that you see here, then there is a 28mm-70mm f/2 lens, a prime 35mm f/1.8 macro lens, and a 50mm f/1.2 lens. All of them are high-quality lenses no doubt; but at this point of time – that is it for natural lens choice. Of course Canon will make more and more lens for the RF platform and we have seen teases of a lens with aperture of less than f/1. Until then though you only get four expensive lenses to choose from. This year though Canon has announced that they are going to be making six more RF lenses to suit the EOS R series. That also means lens choices are growing still so there should be no worrying about future support.
Canon Camera Connect
By far one of the best camera connection app that we think is available in the market today is Canon's Camera Connect app. It's interface is actually pretty simple to understand; once you connect your camera. It is the additional method to transfer your photos to wherever else or even check the results on another display other than your camera's built-in display.
Just like any other Canon cameras the EOS R can be connect via the WiFi, Bluetooth and NFC. With NFC, it is just as simple as touching the NFC label on the camera to the NFC of your smartphone or tablet and voila the setup picks it up and sets your camera up with ease. Either that or you can connect an OTG cable via the USB Type-C port on the camera too. Pretty much a standard affair these days.
Photos Sample
The Canon EOS R – To R or Not To R?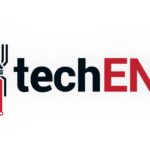 That is now the question. The Canon EOS R will set you back MYR9,888 for its body alone. Top up an extra MYR4,800 and you get the 24mm-105mm f/4 lens bundle that you see here. The 35mm macro lens will set you back MYR2,288 and the 50mm will add an extra MYR10,388. All the lenses come with an extra control custom function ring.
The 28mm-70mm lens is not exactly available just yet; their website has not listed the price at least. At this time, as we mentioned before the lens choices are not that extensive yet and there are limited things you can do with those lenses. Well they are the most general sort of lenses anyway so they are multipurpose enough to work with. If you really need to use those telephoto lenses, you really need to invest in an adapter. If you do though, you might have an extensive amount of EF lenses already. Fair warning, the Canon EOS R works best with the RF lenses.
As far as we have reviewed the Canon EOS R, the camera is highly capable. We love the photos that comes out of the camera. We also love the fact that it shoots at 4K resolution and that it now takes a universal SD Card instead of expensive CF cards which you need a completely different card reader for. We also love the ergonomics of the Canon EOS R, we love the fact that we can properly hold the camera and it just with my little finger rested somewhere. It is on the heavy side compared to the other mirrorless platform we are familiar with at the same class, but it still works well.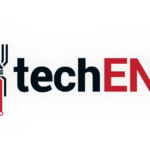 Personally we actually think that the price is quite attractive. The lenses does not burn five additional holes in your wallet too. We think that the Zeiss and G Master lenses still make better lenses than the current line of RF lenses though. If we had to choose between the Sony A7 or the Canon EOS R, we would have a hard time to pick and would probably pick the Sony just because it is a much more compact platform.
Of course there is no comparing their battery lives then. But we do get a much better 4K video recording. While the Sony A7 Mark III sacrifices a little bit of resolution with 24.4-Megapixel photos still come out really nice and usable. The autofocus speed is now pretty much comparable between the two with Canon probably just edging out the Sony a little bit.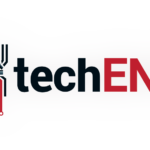 Just for the reason that it is compact though we would still go for the Sony. That is not to take away the fact that the Canon EOS R is an amazing camera. It is an amazing equipment to have in any experienced photographer. It will be something that would last anyone for a while too so it is a solid investment.
I guess for you to switch to a Canon EOS R, you would need to be familiar with the brand with a good amount invested in their lens systems. It makes plenty of sense if you are already a Canon camera user and want to switch to a higher-end platform. Even if you already have an older Canon EOS 5D the Canon EOS R is a sensible upgrade. It is especially true if you create plenty of video contents. The only thing you have to be patient with right now then is the amount of optimised lenses that you get. For now, the adapter makes so much sense.