The brand Canon in the eyes of the consumers are the name to look out for when it comes to imaging solutions be it cameras or even printers. They have been topping the charts in terms of the camera scene as well for good reasons. These guys really know how to make a camera work.
Sure, one can argue that they can get an equivalent Nikon and get higher resolution photos from the Nikon sensors. But higher resolutions also means worse low-light performance at that; so Canon offers the best of both worlds. Sony has lighter cameras because of their mirrorless technology. What about the camera we are talking about today? The Canon EOS M50 mirrorless camera for the entry-level enthusiasts. It is mirrorless too; so what is the difference? Which one should you go for? This one, or its competition? Let us figure it out together shall we?
Design
Canon has always made very good cameras in their over 80 years of business. They started out with cheaper copies of the other very famous, very expensive brand Leica. Those were very good copies though. We do expect them to follow-up with the same touch on the EOS M50 as we saw on the EOS M6 we reviewed here. For the most part as well the Canon EOS M50 did meet our expectations in their build quality.
The Body is made of a new Polycarbonate material that is supposed to be strong and rigid, yet light and kind to the scales. For the most part, we do not doubt the solid part; it does feel quite sturdy and can take a beating after we vigorously handled it. The Polycarbonate though feels more plastic than anything else. We would have preferred Magnesium over Polycarbonate but that would make it more expensive. It is light though which is a blessing if you want to carry it through your travels and what not.
In terms of looks, we would have preferred the less glossy, matte finish of the black colour instead of the white. That is not to take credits away from the white colour version of the Canon EOS M50 though. It has that familiar Canon camera silhouette that makes it look like a proper Canon, more so than the EOS M6 if you might. Gloss white also tends to make products like this look cheap but the white finishes are exceptionally done. We did however find some colour differences in the battery/microSD flap and the rest of the body though; but you have to squint to really see it.
We have a love hate relationship with the design of the Canon EOS M50 here. We like that it has that Canon silhouette that familiarise users to that classic Canon look. That silhouette is also to accommodate that bulge that houses an electronic viewfinder. So that is the great part about the design.
The bad part about the design is that the design cues makes it look larger than it should be. It looks bulky and a little excessive in some places. For a light camera that you want to use for an everyday or travel point and shoot, we would expect it to be a little smaller and more compact. The flash bulge and what not makes it less ideal to just stash it in a bag for your travels. Although I have to say that the grip is comfortable and the camera as a whole feels good to hold. Of course, this being an APS-C cropped sensor camera and with its size, your pinky has nowhere to go.
Hardware
The Canon EOS M50 packs a 24.1-Megapixel APS-C CMOS sensor for all its imaging needs. It is a mirrorless camera so you will not find a mirror mechanism to reflect to the viewfinder. Instead when you look through the viewfinder you will find, in place of a glass lens to look through you see an OLED panel that emits 2.36 million dots to your viewing eye. The OLED is there also to ensure that the colours pushed through are as accurate as it can be on a digital display.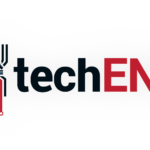 The shutter button is quite standard, a two-stage click one that you press halfway for autofocus to kick in and press all the way down for the shutter to close and take a photo. The shutter button is framed with a knurled knob that you can program to whatever setting you like while taking a photo. In gallery mode that knob turns to a scroll knob. There is another knurled knob on top of the camera near the shutter button too. That is the mode selection knob that has the standard mode menu for any camera of its type. Beside the shutter button is a video record button that can work even if you are in photo shooting mode. There is a programmable button here too in between the shutter button and the mode selection wheel. Of course they did not forget that you might want to stick a mic or a flash on top of the camera so they still have the horse-shoe attachment on top of the built-in flash.
The shutter button and the knobs actually feels excellent when you use them. They feel solid and they give you a sense that this has been properly built, not just a very expensive toy. The buttons though, we cannot say we are big fans of those buttons on top of the camera. They feel shallow to the press, meaning there is not enough travel for that satisfying click. Of course there is the sense that the buttons are made that way to ensure that there is no accidental presses on the buttons or so that they are flush to the body. We would appreciate just a tad more travel and tactile from the buttons though.
Round the back you see a slew of buttons you might find familiar with Canon cameras. These feels a little cheap to the touch too if you ask us. The button does not travel enough, the feel plasticky, and they feel cheap. The main thing that draws you though, the display is gorgeous.
The Vari-angle 3-inch display is definitely what steals your attention at the back of the camera. Not because it is the part that you will spend most of your attention on. It is also quite pretty looking, one of the nicest I have seen on a camera honestly. It is not that much of a difference that you would notice them right away, but colours are more accurate on the EOS M50 somehow. But it should come as a wonder with the 1.04 million dots pushing through the display. You would be delighted also that this is a touch panel so you can use it to change your focal subject and points. You can even use it to control other settings on the camera.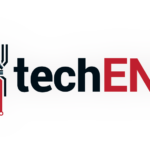 Yes it has built-in flash, but we have never used it anyway. It is handy though if you need to shoot in complete darkness. The only issue is that it is forward facing and feels a little cheap or like an afterthought. That is because there is no latches for you to release for the flash, you simple flip it up manually with your fingers. It feels a little oversimplified; which may not be a bad thing. But it does make it feel a little cheap; a spring and latch mechanism would be nice albeit a little elaborate.
The battery is an LP-E12 unit that packs 1,200mAh to give you a whole day to shoot (quoted at about 235 shots). We only managed to drain the battery shooting 4K videos continuously for about two hours straight. That also heats up the camera's sensor. Oh, yes this thing shoots 4K at 30fps; that is awesomeness.
Of course you need to transfer these photos from the SD Card to the PC somehow. It is, good news; Micro USB port. That, and you get a Mini HDMI port underneath to plug your external monitors. On the other side is a Mic in cable for an external mic, if you have one. You see the little NFC logo? Yes, it is an NFC and WiFi camera so you can connect to your smartphone via Canon Connect app. That allows you to control the camera using your smartphone or transfer files from the camera; easy peasy.
Specifications
Image sensor
Digic 78APS-C Cropped CMOS sensor
Effective pixels
24.1-Megapixel
Storage media
SD/SDHC/SDXC memory card
File system
JPEG + RAW
Tested Lens
EF-M 15mm-45mm f/3.5-6.3

EF-M 55mm-200mm f/3.5-6.3

Auto focus system
Dual-pixel CMOS AutoFocus
Shutter speed
1/4000 sec. to 30 sec.
Sensitivity
ISO 100 to 25600
Exposure control
Program AE, Shutter priority AE, Aperture priority AE, Manual exposure
Metering
Real-time metering with the image sensor.
• Evaluative metering
• Partial metering
• Spot metering
• Center-weighted average meteringEV 1 – 20 (at room temperature, ISO 100)
White balance
Auto, Preset (Daylight, Shade, Cloudy, Tungsten light, White fluorescent light, Flash), Color temperature, Custom
Flash
Retracting, manual pop-up flash
Guide number approx. 5 (ISO 100/m)
Supports angle of view equivalent to focal length of approx. 15mm (35mm-equivalent: approx. 24mm)
Recharging time approx. 3sec.
Viewfinder
0.39 OLED Electronic Viewfinder w/ Approx. 2,360,000 dots
Shooting mode
Intelligent auto, hybrid auto, Creative Assist, HDR, Movie Auto Exposure, Manual, Aperture Priority, Shutter Priority, Program
Self-timer
Approx. 10 sec./Approx. 2 sec.
Playback function
Trimming, Multi image playback
Others
LCD monitor
3.0-in. (7.5 cm) TFT colour liquid-crystal monitor, touch sensitive
Input/Output terminals
Micro USB, Mini HDMI, 3.5mm mic insert
Battery
LP-E12; 1,040mAh Li-Ion battery
Charging function
external battery charger LC-E12E
Dimension
116.3 x 88.1 x 58.7mm
Weight
390g. (Body only, excluding lens cap)
Additional
WiFi 802.11 b/g/n

NFC

Bluetooth 4.1
Performance – The Story Teller
Despite the plastic feel of the Canon EOS M50 its performance tells of a different story. The camera's photo and video taking capabilities does show that it comes from a manufacturer that knows what they are doing. That is no surprise then especially since it is a Canon camera. It just looks a little bulky for a cropped sensor mirrorless camera.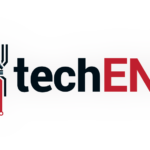 Despite the lack of travel from the buttons operating the camera is a very straightforward process. Getting through the settings menu does not bring you nightmares or put your through PTSD because everything is laid out very nicely and intuitively. Even if you have not used a Canon camera before, you would find that operating the camera's menu settings a breeze. That allows you to focus more on the contents you want to take and worry less on where to set your colour profile and what not.
The swiveling display is a really nice feature when you are a solo content creator. It really allows you to just swivel it to yourself to monitor what your frame might look like. It even reflects your camera settings so you know how your photos or videos look like before you do anything. That also means less guessing work.
That feature also trickles down to the really nice and accurate electronic View Finder of the EOS M50. That is possible because this is now a mirrorless camera. Because there is no mirror Canon has no choice but to put the EVF in place. That is a good thing though, or at least we like it.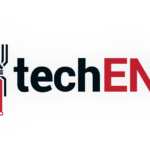 The Canon EOS M50 can do photos at up to 24.1-Megapixel with its mirrorless APS-C sensor. That same sensor also captures videos at 4K resolution at 30fps. The EOS M50, in these two departments does them quite well actually.
Taking a photo is as simple as setting the Canon EOS M50 to Auto to Intelligent Auto mode on the mode selection knob. From there all you need to do is leave everything in Auto, including its brilliant Autofocus, press the shutter button halfway through until you see the thing focusing properly (green boxes) and press the shutter button all the way down and voila. But there are other modes to play around with too as usual.
Put it in Manual mode though everything else becomes a manually adjustable. That would require you to control everything yourself to get the results you want. The only thing that does not become manual is the autofocus. To turn the focusing mode to manual you actually have to play around with the setting a little bit; which could be an annoying issue. Canon managed to make the interface so simple that turning the focusing mode to manual takes no longer than 10 seconds, 20 if you are not so familiar.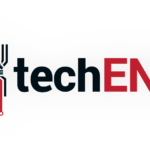 24.1-Megapixel may not sound like much but it is still impressive on the Canon EOS M50. Of course you cannot compare it to a big, heavy, full-sized full frame DSLR. The image quality from the 24.1-Megapixel is still commendable and is great even for printing small prints. It may not be as detailed as a full frame sensor but you will not be disappointed either.
The resolution count may not be as high as some of its competitors but that also means you get better low-light performance compared to some of the competitor's offering. Of course because the sensors are so small you will still struggle with low-light photography when it comes to the details. But for something this small and light; it is still quite impressive.
For the most part, we think that this camera is designed for videographers, specifically amateur videographers, or aspiring YouTubers. Its swiveling display is perfect for a single crew shoot. Its size is also perfect for solo videographers that would want to deploy their cameras at anytime to shoot as quickly as possible to capture the perfect moment. It does make sense too since this records in 4K, with no time limit at that.
As with any other Canon cameras the colour profile of the 4K videos are pretty much flat and natural. Though it may look a little dull on your computer displays doing a little bit of colour correction and profiling does the videos wonders. If you have not yet learned to edit the colour profile in your video editing app, you really should.
The flat colour profile is also a good thing though. It also means that the videos come out super crisp and detailed; which is a big plus when you do video editing. Every single flaw can be seen and worked on if you need to or have time to. The high level of detail is also great especially when you step it down to 1080p Full HD resolution. We do that very often for that extra high-quality video. Plus 1080p Full HD videos take up less bandwidth to load too. You do want to invest in a good and fast SD card though if you plan to shoot in 4K resolution though.
The only issue with mirrorless cameras or even DSLRs when it comes to videos is the rolling shutter which can be quite bad when you pan your camera quickly. It is not as bad as some of the other cameras in the same class though. But if you are planning to capture plenty of fast-moving subjects or even do plenty of quick pans, you might want to invest in something a lot more expensive and a lot more purpose-built.
Shooting videos at 4K resolution can be really nice, we know. The videos come out great too. Shooting at 4K though is very taxing on the sensor and Digic 8 processor. Those stresses translates to heat, which the EOS M50 can produce plenty of when you shoot 4K videos for extended periods of time. It does take a while to overheat though so at least you still can shoot for a long time.
When you do shoot on the go without tripods or gimbal there is less worry too especially since the EOS M50 has a built-in 5-axis stabilisation. We do have to say that although it is as good as any built-in stabilizer it is not a replacement for tripods or aftermarket stabilizers. If you do plan to use it as your professional shooter, you need those things still.
The autofocus on this is brilliant though when you are shooting a moving object or when you need your focus to shift with your subject. Because it is a Canon, and the Japanese kitted this with the brilliant dual-pixel autofocus, it focuses faster than almost any other mirrorless camera with cropped sensor too. The focus accuracy too is remarkable which means there is no worries when your subject moves quickly to another spot, the EOS M50 can keep up. With 384 focal points that covers most of the frame too subjects that might be nearer to the edge of the frame would still be in focus too.
Lens, Lens, and More Lens… Not
We have reviewed the Canon EOS M6 which technically uses the same lens system with the Canon EOS M50; the EF-M mount. The ones that we got in this review package is an EF-M 15-45mm f/3.5-6.3 and an EF-M55-200mm f/4.5-6.3 which gives us a wider range of flexibility. The most ideal lens to have though is probably the EF-M 18-150mm f/3.5-6.3 lens in our opinion.
Because we tested on the 15-45mm and 55-200mm we may not be able to comment much on the performance of the EF-M 18-150mm f/3.5-6.3 lens. We do however think that the versatility of the 18-150mm would be perfect for the M series and would last the user a little longer. The reason for that is simply because there is not enough lenses out in the market for the EOS M series. That also means that if you do get an EOS M series, you might be stuck with the limited amount of lenses to work with.
That is not to say that the package that we got, which is a package that you can actually buy in the market, is a bad package. It does make plenty of sense too, this two lens kit. It means you get to work with a lighter, shorter lens when you want to bring it out for casual photo shoots or travels. When you need more length out of your camera, like when you go for concerts and you are sitting a distance away from the stage.
We have tested the same kit lens before with the M6 previously. Although we have our qualms with it we cannot deny that the package they are offering here is quite a good deal for aspiring photographers or even content creators.
The 55-200mm lens though is one we seldom use. It is great when you need to shoot at a distance though. But it is a lens that you might not use to often too. But when you do need to break it out, it does work, nicely.
Both the lenses feel light in the hands and plastic at the most part. That is not saying that the lenses felt bad, or badly made. They actually feel like they are quality items as expected from the Japanese camera manufacturer. Of course would like a more metallic feel to our lenses.
There is of course another option of getting an EF-M to EF mount adapter. That way you get access to the thousands of Canon's brilliant lenses anyway.
Canon Camera Connect
To transfer videos and photos you can use the existing ports on the Canon EOS M50. There is a MicroUSB port that allows for that transfer too. You can also pull out the SD card and plug it into a PC or card reader to extract and use the photos or videos. What if you want them on your smartphone though?
You either connect the cables to an OTG compatible smartphone. Or you be smarter and use wireless methods like Bluetooth or WiFi. The Canon EOS M50 has both those built into the hardware and allow you to pair with it via NFC if setting up everything else too hard.
All you need to do on your smartphone after that is open the Canon Camera Connect App and extract your desired photos to post it on Instagram or Facebook, or even YouTube. The Camera Connect app doubles as a remote control for your Canon EOS M50 too which also means you get to shoot your subjects remotely minimising the risk of unwanted vibrations.
Photo and Video Samples
Why Buy The Canon EOS M50?
The Canon EOS M50 package that we have here will set you back MYR4,199 if you go to a Canon store. If you go to other shops, you might still be able hackle a little bit with them; of course that does not mean that you will get lower prices. At this price though we do feel that it is a fairly good deal just because you are getting two different lenses that could be used in different situations.
The Canon EOS M50 is one product that puts us in a little bit of a dilemma. We do like the fact that the camera shoots at 4K resolution until your memory card goes bust. At 24.1-Megapixel too the camera is actually quite capable of shooting great photos.
There is the annoyingly short button travels out the back but that is quite forgivable given that going into the settings menu is one thing you may not do too often. Of course it will be nice if the buttons travel a little bit more for a better feel. We do not like the white colour that we tested too; we prefer the black coloured one just because it looks better and more professional. We did not like that large silhouette of its body too; we thought it could be smaller and more compact.
There is plenty of positives too though apart from the 4K video recording and photo quality. We liked the solid build quality. We liked the intuitive interface and button placements. We like its ergonomics in terms of handling comfort. The lenses are not our favourite things in the world but they do work, and nicely at that, it fits our use at most times. We do want better lenses though. We liked the swiveling display. We also really like the fact that it is really light.
The question that I would like to answer here is more "would I buy it?", rather than "should you buy it". The answer is pretty much a yes. I would buy this Canon EOS M50 with the two kit lens package. That is not because I am a Canon fanboy, no. I am pretty much in the Sony boat here. The Sony alternative is actually pretty expensive though.
The Canon EOS M50 is also simpler to operate despite its bulk. You would need to spend more to upgrade the lens packages but you are buying into an ecosystem of proven lens quality and make. But getting something that shoots at 4K without limits is not cheap and that is what this is; affordable 4K experience. I like films and to make films I need something that would shoot in the highest quality possible while not costing me an arm and a leg. This fits the bill remarkably well.
On the front of whether or not your should buy it? If you have MYR4,199 to spare you pretty much should considering the package. It is a really capable camera that would last you for a while too.