Gaming Monitors are the way to go these days if you want fully immersive entertainment. They are not just for gaming, they are even made for movies and other forms of video content. Gaming monitors are versatile products though, they serve the need of many in a single package, certain gaming monitors are also made for creation work so they can truly become a one-fits-all solution in your space.
When you talk about competitive gaming though, the stakes are a little different. You need purpose built machines, purpose built hardware to keep up with the heat. You need reliability, accuracy, speed, and even visibility in plenty of cases. Here is where most monitors start to fail sometimes – details in the dark. It is a common problem to have, especially when manufacturers start to promote something called TruBlack. That also means you can barely see anything in any dark game environment. That is bad, because now you are blind; you are vulnerable to other players, especially if they are hiding in the dark.
That does not have to be the case though. One way you can solve that issue is to make your display brighter than the sun (we are kidding, just brighter). Brighter image is brighter everything, including the dark parts so you can see more details in the dark, if there are anything worth seeing at all. Boosting the brightness of your display though is a little risky to your eyes, you strain it more than necessary and risk damaging your eyes. It can be bad.
You can increase colour contrast too, but then that might not work as well as you think it should and you end up with even darker black spots than more details making it even harder to spot opponents in dark zones.
The simplest way to solve this problem then is a monitor that is specially built for eSports. The BenQ ZOWIE XL2720 27-inch gaming monitor is such a monitor. Can a eSports specific monitor work as anything else other than though? What about work? Can it be used to work with movies properly too? Well, let us find out.
Design
Unlike plenty of gaming centric monitors the BenQ ZOWIE 2720 monitor looks plain from every angle. If you put it next to a gaming monitor that is made by ASUS, let us say, it will look amateur-ish. It is simplistic with plastic casings and matte black painted metal parts to add to some rigidity and stability when you stand it up. The bezel is not even the thinnest in the market, still thin enough not to make it look fat.
The only way to tell that this ZOWIE XL2720 is made for gaming is the anti-glare finish of the glass covering the display. That matted look on the display instead of a glossy finish that would contribute to better colour reproduction. There are some red streaks that you get as well from the programmable settings hot-key, the lining at the cable hole on the support pillar, and the plastic headphone latch doubling the monitor pillar as a headphone stand. That is about it though.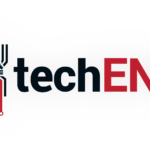 The materials used here are plenty of plastics as the casing and, as far as we can tell, mostly steel constructed stand or legs. The plastics does not feel cheap or in anyway thinner than it should be, a sign of a quality product. Quite expected from an experienced manufacturer like BenQ. The Steel frame that supports the display module feels super sturdy, sturdier than the table it was on probably (may be an exaggeration, you try it). It is weighty as well, it feels like it will stay on the table and support the enormous weight of the 27-incher in an earthquake. It is that kind of high quality, we love it.
Perhaps that stability and sturdy feel is also helped by the crescent shaped steel base of the monitor as well. Rather than three spindly legs, the flat bottom helps it feel a lot more secured on a table. It looks plenty more sturdy too, like it will not be knocked over by some over-enthusiastic elbows.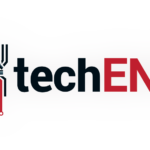 There is the plastic S Switch settings hotkey too that can be integrated with the base via magnets. Compared to the base, that feels light and plasticky. Not that its cheap plastics, but thanks to the mostly plastic construction, it feels like the cheapest part of the whole package. It is not an afterthought though, at least it did not feel like one. The button presses are super short, but has a satisfying click to it; you know you are pressing the buttons. The scroll also feels nice and clicky; though we do recognise that it may not be everyone's thing. We do like that settings hotkey though; more about it later.
Plain is good though in this case; especially if you think about the ZOWIE XL2720 being in pro-tournament environment. There is no extra fancy lights or unnecessary RGB lighting to distract you. There is no extra lighting to glare at you too so you can give your full attention to the only thing that lights up the room, the display.
Display Quality
The display on the BenQ ZOWIE XL2720 monitor is a 27-inch panel with a Full HD resolution. Yes, Full HD, not 4K UHD. Full HD is still good though; something most PCs can easily support anyway. It also boast the all important 144Hz refresh rate and 1ms response time. These are very important numbers in gaming. The refresh rate translates to how smooth and detailed of a graphic you can see on your monitor as you move, or as objects move in the game. The response time is how much delay you will experience from a press of a button on your keyboard or mouse to action on the display, in this case – near instant.
We typically use our monitors to not just game, we edit videos and do some colour correction to the videos and some photos we have. The issue with plenty of gaming monitors and laptop monitors is the colour inaccuracy. The colour gamut is usually not close enough or wide enough to represent the colours we may see in real-life or most monitors. That results in terrible colour correction and in turn, terrible colours on videos – either too washed out, or too saturated.
The BenQ ZOWIE XL2720 may not be the best monitor to use for video editing in some sense, it is a tailor-made for eSports after all. Its colour reproduction though is decent. We may not know the exact colour gamut and range of the display (not stated in the spec sheet on the site) but we recon that it is somewhere in the 90% to 98% sRGB region. Though that may not be an ideal range to work with especially when you work with a lot of colours, it is good enough to work with if you absolutely must use this monitor.
Still, the display is plenty bright enough in most lighting condition and the matte display finish does help with eliminating glare so you can see better. Watching movies on this thing is quite amazing in that sense too. In the right settings (there is a pre-installed movie setting you can switch to), Netflix looks good and rather enjoyable. Again, may not be the best movie experience, but still immersive enough with great details in my opinion. Colours come out nicely and not over saturated or blown over.
Gaming though is where the BenQ ZOWIE XL2720 shines. Not literally anyway, just that it performs well. The super quick response time at 1ms, and 144Hz makes it very satisfying to use. There is no delay in button presses and clicks, it does not feel like there is any at least.
There is no GSYNC or FreeSYNC technology to be found here, but BenQ has their very own flicker free technology that works well as well on its own. Rather than eliminating screen-tearing completely though the monitor evens out LCD flickers – you can see monitor flickers especially on cameras. Though you may not see it with your own eyes, screen flickering can be very straining to your eyes and having flicker free display like the ZOWIE XL2720 does help you look at it at longer periods of time; may be helpful in long-hours gaming sessions – another eSports advantage.
Of course all this plays a large factor in multiplayer games like Counter-Strike, Player Unknown's Battle Ground (PUBG), Apex Legends, Fortnite, and even DOTA 2. On fast-paced shooter games like Counter-Strike and the popular battle royale titles, the quick response time combined with high refresh rate does help plenty with getting on your targets quickly and efficiently; lag-free as they put it. On MOBA games like DOTA 2, response time would be everything – timing is everything in MOBA 2, so the quicker you can respond, the better.
For battle royale and shooter games though, there is another big advantage from this monitor. This feature can be adjusted in the settings, it can be turned off also for you to enjoy other contents on the display. Not because it is not great, it just messes with the colours on the display. You can even program different levels of this settings on that setting hotkey module they call the S Switch.
Features – Black Boost All The Way
They call it the Black eQualizer, some sort of black magic that turns the display to 11 for games. It does exactly as they call it too, equalize the playing field. How? It brightens up dark environments, help you see detail better with some trickery on the colour contrast. It reveals shapes and details of objects in the dark, in the black.
In shooter games, this is a big advantage for you as you can now see opponents hiding in bushes, or even in the shadows of a tree. More impressively you can see targets inside a building as well on PUBG. It is as if looking into the buildings with some super sight if you turn Black Equalizer all the way up.
The downside to that though is that the rest of the objects now look a little funky. The colour contrast of everything is boosted too making colours look over saturated. Yellows tend to look a little orange after that and you cannot say that the colours are anywhere near accurate anymore; not recommended for colour correction then.
For that big advantage in multiplayer games though, if I were in that competitive ring, I would turn it up all the way just to be able to see better. Once I am out of the game, I can just flick it off with a click of a button on the S Switch if I configure it correctly.
We do recommend that you take some time to play around with the settings of this monitor to get the best out of it though. The BenQ ZOWIE XL2720 packs plenty of options to get the settings just right where you want it to be in different situations and even allows you to save up to three different presets as the S Switch programmable button suggests. You can even use the S Switch to fully navigate the settings menu if you want to.
Should I?
The BenQ ZOWIE XL2720 is sold at MYR1,679 (price at BenQ offcial store on LazMall). Its closest competitor, the ASUS ROG PG27VQ, a curved-screen 27-incher as well is priced at MYR2,039. There is another option from ASUS ROG too, the XG25BQ with smaller display at 25-inch with 240Hz refresh rate at MYR2,299 (official RRP). All of these are displays at Full HD too. On price point alone, the BenQ ZOWIE wins at quite a margin. There are also cheaper options for a 27-inch display with Full HD resolution and 144Hz refresh rate and 1ms response time. It is more complex than just price though.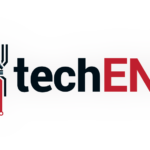 Any gaming monitor is sometimes not ideal or suitable for colour correction, so if you are into video editing or photo editing and need your display to come with super accurate colours; this should not even be in your consideration. If you are looking for a quick fix and something cheap, this is not for you either. It is a different story though if you want to start going competitive with your games.
This is not the most serious monitor to get for gamers. For those of you who has the cash and budget, you might want to look at 4K UHD displays. The premise of this is a little more mediocre than that.
It is still a pretty serious product though. The Black Equalizer is something I see myself using quite often while I'm playing games, even if they are single-player games, just to get a better look of the field. Will it change the way I play games or make me a professional overnight? I highly doubt that. It does give me some extra advantage though being able to look into shadows and what not especially in battle royale games. Then again, to be good in these games is completely up to the individual.
I would say that an ideal user for this monitor is the one that has a budget PC setup. Nothing too fancy, everything is good enough to run the games at near best settings; not quite ultra, but good enough to fill a display with good enough details. A video editor the person may not be, but the display is still good enough to work with if they have to. If there is no colour editing involved, there should be no concerns anyway – any display is good for that. That said person is also quite serious in gaming – someone who is not exactly at professional level just yet but strives to be some of the best they can be.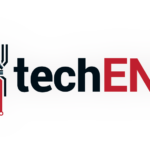 If the question was; 'would I buy it?' I would probably say yes. It costs less than the said competition with decent performance. There is not much need to go over 144Hz at this point of time. The display was also pleasant to look at without any fancy bits around, quite understated and I like that sort of thing. Although colour accuracy can still be improved, I find that the colours still turn out to be great and quite accurate. The best part is that there is no FreeSync or GSync to worry about so it plugs and plays all the same with any GPU I have.
The question though, is whether or not you or I should get it. The straight answer to that is not really, for the simple reason of need; or rather the lack of it. Unless, of course you are the person that I have just described earlier – the guy who has a decent setup and wants to get a bit more competitive in eSports. That answer would turn to a 'yes' very quickly for the simple reason that this will give you that extra competitiveness that you so crave; for not very much money at that too.