ASUS ZenFone Max Pro (M1)
Pros
Large 5,000mAh battery
4K Video recording
Budget friendly
Most powerful in class
Triple SIM slot
Fast charging
Vanilla Android Oreo
Cons
Not best looking device in class
MicroUSB
slighly bulky
In A Nutshell
The ASUS ZenFone Max Pro (M1) is ASUS' latest Max series ZenFone to grace the market. It is currently the most powerful device in its class and price range with its Qualcomm Snapdragon 636 Octa-Core SoC. It also packs a large 5,000mAh battery that lasted us 2 days of regular use and up to 7 days of standby time. The ZenFone Max Pro (M1) that we got here comes with a 13MP + 5MP dual camera set up that takes quite decent photos actually. We were not too impressed with the lack of details when you look into it microscopically though. With the new SoC the Max Pro can handle quite a little bit of games without an issue, and your device still can last you at least another day after a quick game of PUBG Mobile. A small win here is also the lack of the display notch that we thought was ridiculous. All that goodness for MYR699. A snatch? Definitely.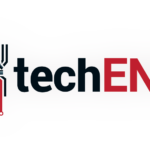 The ASUS ZenFone line-up should be a considerably recognisable line of devices. Their first ever ZenFone series proved to be highly successful and started amassing a huge following. The next generation of the ASUS smartphone arm, the ZenFone 2 series garnered even higher praises for being some of the best devices in the market for amazingly affordable prices. They also focused on all the right things; battery life, security, design, display, and what not. Then the ZenFone 3 came and the buzzword was "premium". We had to say that they were not terrible devices. In fact we loved them, but they are priced a little too high to matter anyway. That was corrected when the ZenFone 4 arrived, except that it did not really arrive in the market anyway. That brought us to today, the ZenFone 5 family.
Ever Since the ZenFone 2 series though there is one device that stands out. It is touted as the Max, the one with bigger than life battery and battery life. They pack an insanely large battery into the body so that you get super long battery life that can even charge your other smartphones. From the ZenFone 4 Series though, the Max is segregated into its own family and series – the large battery series. Which is what we are reviewing today; the ZenFone Max Pro (M1). It certainly has the battery for it, but how does it fare as an everyday smartphone? Let's find out.
Design
Of course we have to start with this one; its looks. To make it short we would say; "it does not look good". But this is not supposed to be a short read anyway so we are going to describe our trail of thoughts a little bit.
The ASUS ZenFone Max Pro (M1) comes in either black (which is our unit) and grey. The limited colour choices does make sense though; black and grey are the two most common colours in a smartphone line-up and some of the most popular colours in the current market. So in some sense ASUS made your decision-making much easier as well; you are only choosing either black or grey.
The device's build is pretty much standard of that of a modern smartphone. It has a slab of glass on top that covers its display. That slab of glass is wrapped and held in place with a complete aluminium frame that goes all the way to the back of the device.
So, good-looking? No. But you cannot call it bad-looking either. It looks like a regular non-flagship smartphone. It is not as flashy as any flagships or anything remotely related to a flagship series. But it is also not as small and petite as plenty of feature phones. It has a 5,000mAh battery that is shoehorned in a body no thicker than a stack of 100 8-grams  A4 papers.
There really is nothing to shout about when it comes to the looks department for this device. It is built to be a workhorse and be as durable as possible. That sacrifice in looks though does make the ASUS ZenFone Max Pro (M1) looks like it could last for a long time. It looks rugged and tough. It also feels like it holds plenty of power; which is not untrue anyway.
Hardware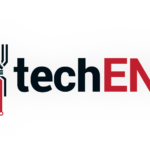 The ASUS ZenFone Max Pro (M1) is touted as the most powerful smartphone of its class in its price range. It packs a Qualcomm Snapdragon 636 SoC which is the latest of mid-range processors from Qualcomm. It is Qualcomm's most powerful and most power efficient processor yet for the mid-range market. The unit we have here comes with 32GB of storage paired with 3GB of RAM. Despite the small-ish storage space you get to expand up to 2TB via a MicroSD. You do not even have to choose to plonk in an MicroSD or a SIM card because this thing has a triple SIM slot (2+1). No, it does not do triple SIM mode, it is still only a dual-sim device; just that your MicroSD tray does not share a SIM tray.
Specifications
Processor
Qualcomm Snapdragon 636 (8 Cores)

Octa-Core @ .18GHz

RAM
3 GB (as tested) /4GB/6GB
Memory
32 GB (as tested) /64GB

Expandable with MicroSD (Up to 2TB)

Graphics Processing Unit (GPU)
Adreno 509
Display
IPS LCD panel

5.99-inch (~402 ppi)

Full HD+, 18:9 ratio (1,080 x 2,160pixels)

Operating System
Android 8.1.0 Oreo (Vanilla)
Battery
Non-Removable 5,000mAh Li-Ion

Fast Charging (Quick Charge 3.0)

Connectivity
Dual SIM

Wi-Fi IEEE802.11 b/g/n

GPS/A-GPS

Bluetooth 4.2 LE

OTG Support

Micro USB

NFC

Camera
REAR:

13-Megapixel f/2.2 (as tested) /16-Megapixel f/2.2 (6GB/64GB)

5-Megapixel f/2.4

Phase Detection Autofocus

HDR

LED Flash

4K Video recording (30fps)

FRONT:

8-Megapixel f/2.2 (as tested) /16-Megapixel (6GB/64GB)

Full HD video recording (30fps)

Sensor
Accelerometer

Proximity

Fingerprint

Ambient Light

Gyroscope

Face Unlock
User Interface
The ASUS ZenFone Max Pro (M1) runs Android 8.1.0 Oreo. Yes, that sentence ends there. No, I am not missing the words "with ZenUI 5.0" or anything like that. It really stops there, the monstrous battery device runs a clean, vanilla Android 8.1.0 operating system without the usual bloatware from ASUS. The only different software that is different on this device compared to other stock Android's out there is the camera app.
To describe the user experience on the device will technically reflect the user experience from nearly any Android device anyway. So is there a point to talk about the user interface? Yes, there is.
The Android 8.1.0 Oreo
The Android 8.1.0 Oreo on the ASUS ZenFone Max Pro (M1) is really the stock Android that you would find on a Google Pixel if you picked one up or if you have experienced the device. Everything is as Google intended to be, even the menu tray.
As usual you could get widgets on the home screens and create as many home screens as you want with shortcuts as well. Personally, I still like my pages kept to a minimum for minimum scrolling which is why I would draw every app into folders and what not to be packed in one page.
That said I also like adorning my home screens with widgets. The widgets take up real estate on the screens anyway which also means I would have to have multiple pages for all the apps. That does not sit well with me so I had very limited app folders to go with the widgets, I'd rather have more widgets than app shortcuts or folders on my home screen.
Which also means I have to dig deeper into the app menu by swiping up to access the apps that I want. Here is where I think Android could learn from the likes of Samsung. The stock Android does not allow you to collect apps into folders in the app menu. As annoying as we find that though, we could change the order of the app by chronological order or alphabetical order with a few simple clicks, which makes things slightly better.
Because there is no bloatware or overlay software on the Android 8.1.0 Oreo the ZenFone Max Pro (M1), even with 3GB of RAM feels smooth all the time and reliable. It feels light and snappy to the touch. The stock GBoard is always a pleasure to use compared to plenty of the aftermarket keyboards in the market. The Google Android OS is a really nice OS to experience. For any new comers, this would be the best introduction to Android. The only difference here is the camera app.
Benchmark
Benchmarks, as we have said before may give a good idea of how a device should perform. They are usually good indicators of how a device performs under stress. However these are simulated tests and may not be the most reliable method to determine the performance of a device. Certain manufacturers are accused of even rigging the tests just to look better on paper. We used a number of applications to do these benchmarks. Check the gallery out for the scores. We do stress that benchmarks are not the best way to determine how the device performs in a long run though.
Performance
The Snapdragon 636 Octa-core processor that is clocked in at 1.8GHz across the board may not sound like it packs plenty of punch. However within our testing parameters we never felt that the device was slow in any way. The way the latest mid-range processors work these days are very close to what was done in high-end devices which explains the snappiness of the device. The 3GB RAM, which we thought was really puny for modern smartphones was always more than enough to handle all sorts of multitasking you require it to work on.
Call Quality and Connectivity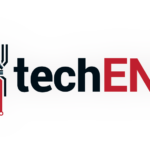 The ASUS ZenFone Max Pro (M1) comes with the usual array of antennas that would support anything up to 4G LTE+ from 2G and Edge. It even has the expected WiFi b/g/n receiver built in. You also can do internet tethering via the smartphone like any other devices. It still uses a Bluetooth 4.2 LE unlike some of the higher end devices that are on 5.0. The 4.2 LE still works like a charm though so no complains there. If you look at it, there is nothing to shout about with the ZenFone Max Pro (M1) in terms of what sort of antennas there are.
Calling another person though is another thing. The ZenFone Max Pro (M1) is equipped with the usual two-mic array for noise cancelling. That also means clearer and more crisp call quality even when in noisy and crowded areas. The person on the other side of the line never complained of odd audio qualities or unclear audio. There were nearly no dropped calls either. The only reason why the calls dropped was because of weak signals in that area. We have to mention that we tested the ASUS ZenFone Max Pro (M1) using Digi's prepaid line.
The ASUS ZenFone Max Pro (M1)'s speaker is touted to be louder than before by 15% at least. That also means you might not have to miss calls anymore when it rings in your bag. Ringtones are clear and strong. Making loudspeaker calls is great too with the louder speakers. This also means that if you do use the smartphone as a teleconferencing device in a small discussion room, you would be completely fine. It still will not be able to reach out to anyone that is stuck in the corner of the discussion room or further away from the device. But for you to do it in the car and what not you should be able to get above satisfactory audio quality for a call.
Multitasking

The ASUS ZenFone Max Pro (M1) that we had comes with 3GB of RAM. Despite the odd number on the RAM the device never felt like it was bogged down or performed any lesser than its bigger brother the ZenFone 5. Since the new Android as well multitasking on the OS has been optimised which also means that you can keep multiple apps on the ASUS ZenFone Max Pro (M1) and get the device to perform amicably. There has never been occasions that we felt the device was slower or it could not perform tasks that we need it to.
Even app switching was no issue for the device at all for the ZenFone Max Pro (M1). Despite having a smaller RAM the Android 8.1.0 Oreo manages to run everything as smooth as it can be. Of course you do not get to open 40 apps all at once and expect the device to not complain with some lags here and there. But even Google Chrome with more than 15 pages open still can run with little fuss (when I say little, it does slow down a little bit).
Gaming
In our short test period we played only three games on the device. They are PUBG Mobile, Arena of Valor (AOV), and SkyForce: Reloaded. All games are free from Google's Play Store.
PUBG Mobile is probably one of the most graphic and processor intense mobile game to date alongside games like Free Fire and Rules of Survival; battle royale sort of games. On the ZenFone Max Pro (M1) the game select to run on medium settings as determined by the mid-range SoC.
The game itself taxes most devices to the point that devices heat up as you play the game. On the ZenFone Max Pro (M1) though heat is no issue. The game runs smoothly all the time thanks to the SoC. Of course it does not look as good as the high-end devices but hey, you get to game plenty more comfortably and not to mention, smoothly. You will never miss another shot and winning a chicken dinner, but then again that depends on you.
Playing AOV is also easy on the ASUS ZenFone Max Pro (M1). Mobile games tend to optimise itself according to devices especially on Android devices. Despite that though some devices are still struggling to keep up with the games. Not the ZenFone Max Pro (M1) here though. The device runs AOV as smooth as a hot knife cutting through a block of butter. Of course win or lose depends on you and your teammates there. But as long as you have a properly stable internet connection lags are no issues.
SkyForce: Reloaded is one game that I find enjoyment in when you just want a short game of something anywhere. It does not exactly require an internet connection which means you can enjoy it everywhere. The game screen tends to get a little messy though will all sorts of things filling up the display (enemies, your laser shots, missiles, and what not). The game runs properly smooth on the device. Even navigating the game's little plane is responsive and never once has there been a delay that was not by design.
The 18:9 display ratio is a little awkward at first because there are plenty of wasted real estate when you play games on the device (there are more devices like this though so do expect a change in development). The extra space to rest your thumbs though are welcome when playing not just games, but when watching movies on Netflix or iflix too.
Battery Life
The party piece of any ASUS ZenFone Max device though is not its camera, or build quality, or its processor. The most outstanding feature of ASUS' ZenFone Max devices are its large battery. In the case of the ZenFone Max Pro (M1) they have managed to shoehorn a 5,000mAh battery into a lightweight, reasonably sized device. First glances of the device does not indicate that the device could hold a battery that large, but it does.
If we are correct, this is also the largest capacity battery that is fitted to any modern smartphone. Even the flagships cannot have battery that size. So the battery life should be long right?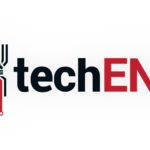 Yes, it is long. Two days standby is easily achieved if you use it as normally as possible. I personally make calls and pick them up a lot more than texts these days. Of course there is the occasional use of apps like Whatsapp, Telegram X, Facebook, Twitter, Instagram, and Google Chrome from time to time. Even when you use it like a power user the battery still can last you more than a day to about to and half days before needing a socket.
Even when we game with the device, the battery level hardly goes down. Of course if you start playing 10 rounds of PUBG Mobile or AOV your device's battery might end faster. You still can live with it though with the large 5,000mAh battery, at least for another half a day. If you let it stay on standby and use it minimally the device will last you more than 7 days no problem, we have photographic proof.
The ASUS ZenFone Max Pro's (M1) battery also supports Qualcomm's quick charge which also means you do not have to leave your 5,000mAh recharging for too long before you go on your way again. It theoretically charges the device in about two hours which is extremely fast compared to competing devices. We had our device charged within two hours with fast charging before we pulled out the socket. Regular charging will be plenty slower for the 5,000mAh battery but if you do leave it overnight it should be fine.
Display
The ASUS ZenFone Max Pro (M1) comes with a Full HD+ 1080p 1,080 by 2,160 IPS LCD measuring in at 5.99-inch. Unlike plenty of Android devices these days, including its bigger brother (ZenFone 5) the ZenFone Max Pro (M1) does not have the notch that is on the top part of the display splitting the notification bar (thank heavens). As expected from IPS panels, the viewing angles are great. But being an IPS LCD panel, the display does not have the brilliance of an AMOLED display.
You still get pretty nice and accurate colours, do not get me wrong. The blacks are still deep enough and colours do look good. But that is the problem, the display feels very ordinary and colours do not pop as much as AMOLED panels. Of course that is a biased opinion from someone who is coming from an AMOLED device. There are some who feels that the AMOLED display is a little too bright and colours are too fabricated for their liking. While we do respect that opinion, we have seen better IPS displays compared to the ASUS ZenFone Max Pro (M1). Even on its brightest settings colours are as ordinary as it can get.
The upside to that though is that the LCD panel does not stress your eyes even when you view them in the dark. The 1080p Full HD+ panel also means you do get to watch high-resolution videos with great levels of detail off the 5.99-inch display. That said we did watch a couple of episodes of Lucifer (which is still 'cancelled') on the device. While the colours do not pop as much as the AMOLED displays the ASUS ZenFone Max Pro's display still works very well with accurate colours. It does not even hurt the eye when you view it in the dark.
Camera(s)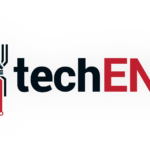 The ASUS ZenFone Max Pro (M1) comes in three variants. Two of which are equipped with dual 16-megapixel cameras out the back. This one that we tested is the dual 13-megapixel version. It may not sound like much but it is enough.
The 13-megapixel dual cameras produce photos with interestingly great colours. The only trade-off that you may see if you do compare it to its closest rival, the Redmi Note 5 is photo details. Comparatively though the 13-megapixel camera on this device creates better and clearer details than almost any other devices at the same price range.
At a quick glance though, and for social media the photos snapped up by the ASUS ZenFone Max Pro (M1) does not look like it has any fewer details compared to its rival. In fact for social media use, the ASUS' photos look plenty more usable and prettier. There is a tinge of yellowish tint on the photos that makes photos look slightly warm. That yellow tinge though makes greens pop to make the photos look more vibrant.
The camera app can automatically detect the subject that you are taking a photo of. It will adjust itself to whatever is best at that condition too in auto mode. There are even more filters to play around with. Unfortunately the device does not include panorama mode for us to take ultra wide landscape photos. Of course you still could stitch them in post editing to make a panoramic photo. It is a little bit more annoying though.
The ASUS ZenFone Max Pro (M1) is also one of the only devices in its market range to have the ability to record videos in 4K resolution. Not even a Samsung Galaxy A8 can do that. At 699, this device is technically the cheapest device capable of 4K video recording. Videos in 4K of course looks as good as ever. On the ASUS videos still have that slight warm hue to it. Nothing that a quick colour correction cannot fix though.
Maximise Your Life
Once in a while we come across something that really caught our attention. The Samsung Galaxy and iPhones these days just do not cut it anymore. There are no more wow factor because it seems that innovation on their end starts to plateau. But then came ASUS and their ZenFone. The ZenFone Max Pro really captured our attention. No, it is not because of its good looks because, well, it does not. It looks like a slab of aluminium wrapped around a glass pane – the most generic smartphone manufacturer could do that. It is plain-looking.
It is not all that powerful too actually – it is not specced like a flagship so you cannot expect for it to perform like one. But it is still quite a powerful device considering its asking price. It is in fact the most powerful in its price range. The mid-range specs plus that is paired with an extremely affordable price made the deal really sweet for this device.
The size of the battery in that body is also one thing that caught us a little bit off guard. It is no bigger than plenty of smartphones out there but it packs a large 5,000mAh unit that will last you at least a day and a half even when you start using it at an entertainment device. If you just leave it be we are confident that it will last even longer. It can even charge your friend's device if need be.
Would we recommend this device then? Oh, yes definitely. The asking price of MYR699 (MYR849 for 4GB/64GB, and MYR999 for 6GB/64GB) is too hard to ignore. The battery life is nothing short of phenomenal for modern smartphones. It is also reliable. If you are looking for a secondary device you should look no further than this one. Of course you can make it a daily driver too if you are on a budget. But even if you are not on a budget; what is ever wrong with a great mid-range device?
---
Also published on Medium.