ASUS ZenBook Flip S
Summary
The ASUS ZenBook Flip S is ASUS' premium solution for the convertible 2-in-1 PCs. The convertible PC has a full aluminum construction that screams premium. It features similar looks to the ZenBook 3 Deluxe which is not to say a bad thing. Despite costing MYR6,699 it only packs a Full HD display within the 13.3-inch panel it features. Being the thinnest convertible PC in the world the keyboard travel has to be sacrificed and therefore it does not feel as good as it looks. The ZenBook Flip S does not have a USB-A port and packs two USB Type-C ports. Despite that ASUS included a multiport dongle that has an HDMI port and an USB-A port. On top of that they packed the ASUSPEN in for extra flexibility. The only issue with the ASUSPEN is the AAAA battery it uses. The ASUS ZenBook Flip S though is one of the best packages in the current convertibles market.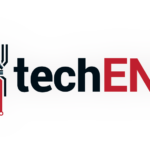 The ASUS Zenbook brand sake is reserved for ASUS' most premium consumer computing solutions. They embody the best that the brand can offer in terms of portable productivity. They make super thin ultrabooks with a super polished look that makes you look like a hero at work. The signature brushed aluminium look makes it a dear to look at and, of course to own.
The whole rage about ultrabooks gave birth to another idea though. It first gave birth to a tablet computing solutions – a tablet with the full beans of a proper operating system (OS). That was thought to be the ultimate portable productivity. There was a flaw though; keyboards, or the lack of. So that gave birth to a different, more conservative solution – a 2-in-1 convertible.
If you must ask; a convertible is a hybrid computing solution. A convertible PC combines the portability and flexibility of using a full touchscreen tablet and the full productivity power of a keyboard equipped laptop PC. Trade off? Slight bulk over tablet, and of course a slight weight gain from tablet. To make it portable also the package has to be made smaller than average laptop PCs which also means slightly smaller display size.
That is exactly the ASUS ZenBook Flip S – a convertible. Convertible type PCs, from the sound of it are largely compromised product. But what about the ASUS ZenBook Flip S? Is it compromised? Is it worth your time and MYR6,699? Let us find out.
Design
The ASUS Zenbook Flip S is no different from other ZenBook products from ASUS; in terms of design anyway. The top cover still features the beautiful looking brushed aluminium look that is a swirl rather than horizontal lines. It looks premium, it looks the part, it looks professional; especially in the shaded blue colour that we have here (they call it Royal Blue). It is, after all the thinnest piece of 2-in-1 convertible PC you can find in the current market.
Its Gold accents at the almost non-existent sides of the device can be a little gawdy if overdone. It is not overdone here though. It looks properly done – a nice finish to a great looking and feeling product. I looks complete, and pretty. Its looks are only second to the Star Wars edition of Lenovo's Yoga Y920s. Those are about an MYR2,000 premium over the Flip S.
The whole piece of the ASUS Zenbook Flip S is aluminium construction that is very typical of the Taiwanese electronics giant. It feels as good as any ASUS ZenBook should. It also feels as robust as any ASUS should. Even flipping (no pun intended) the display over to make it a tablet or standee mode gives you an assurance that the keyboard will not just break away.
The only thing about this that I may not like too much is the rotating hinges themselves. They do feel robust, do not get me wrong. They just look rather underwhelming. They look cheap; very much like a slab of gold paint crusted plastic piece that holds the display and keyboard piece together. They look awkward, and flimsy at some point. Any doubts of its integrity is gone when you start using the convertible though.
The keyboard is similar to the ASUS ZenBook 3 Deluxe that we reviewed here. It is not the best keyboard out there but hey, it works. You still can type long emails and documents without cramping your fingers and palms.  I just would like more travel, which is quite impossible judging by the thickness of the convertible.
The fingerprint sensor is not where the mousepad is anymore. This being a convertible, you would want to be able to access your fingerprint sensor even when you go into tablet mode. That is why you have a fingerprint sensor at the side of the device near one of the USB Type-C port on the right side of the device. A little small if you ask me, but due to how thin this thing is; that is easily overlooked.
Hardware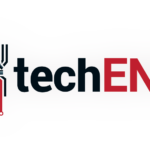 The ASUS ZenBook Flip S UX370UA that we have here packs quite a punch. It comes with Intel's 7th Generation Core i7 7500U chipset clocked at 2.7GHz (up to 3.5GHz with Turbo Boost). Paired with the powerful processor is 8GB of RAM for maximum multitasking, or making light work of Adobe's Creative Suite (we used Adobe Lightroom heavily here). The only disappointment in this package is the lack of a proper GPU – it only packs Intel's HD Graphics 620 that powers a 13.3-inch Full HD 1080p display instead of a 2K or 4K display.
Storage comes in at 512GB of SSD space but you can opt for more cloud options with ASUS Webstorage. If not, what is wrong with Google Drive, OneDrive, or Dropbox? The speakers are not the normal speakers you get from the average ASUS though. It comes with two; not one, but two ASUS SonicMaster speakers with Harman Kardon certified tuning with virtual surround sound. There is not a sub woofer to be seen here though so do not expect your bass to be powerful enough for a rap showdown.
Specification
Processor
Intel® Core™ i7-7500U 2.7GHz (TurboBoost up to 3.50GHz)
RAM
8GB LPDDR3
Hard Disk
500GB SSD
Graphics Processing Unit
(GPU)
Intel HD Graphics 620
Display
LED-Backlit

13.3″

FHD (1,920 x 1,080 pixel)

Operating System
Windows 10 Home
Battery
39Wh 2-cell lithium-polymer battery
Audio
2-speakers SonicMaster

Virtual Surround Sound

Harman Kardon certified

Smart Amp

Cortana ready

Connectivity
Wi-Fi 802.11 ac,

Bluetooth 4.1

2 x Type C USB3.0 (USB3.1 GEN1)

3.5mm Headphone Jack

 

Camera
VGA Camera with single Mic
Features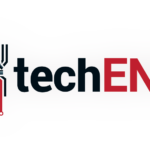 For your MRY6,699 you are getting one of the lightest convertible PCs of all time, if it is not the lightest. It is however the thinnest convertible PC in the current market. In that point, you do get plenty of portability with a quoted 11.5 hours (up to) of battery life. Its thickness, or lack of it ensures that it does not compete with your other documents of space. Its small-ish power adapter also helps with that small packaging if you need to carry it (we always carry ours, just in case).
The ASUS ZenBook Flip S features a large mouse pad that should come as no surprise to ASUS fans and users. The large trackpad does help with precise mouse operations (not gaming though; please do not). That large trackpad also means that the keyboard is a little squished to near the top of the inner case. That is not, however a reason for discomfort. The keyboard layout is still comfortable to type on. The chiclet style keyboard is, as mentioned similar to the one you will find on the ASUS ZenBook 3 Deluxe.
Unlike the ASUS ZenBook 3 Deluxe though this is a touchscreen device. That added input method is a huge welcome these days, even on larger devices. Touch input was not a thing 10 years ago and we would not miss the feature before I admit. These days though everything we do is based on touch input – from our phones, to our MP3 players. We are spoilt by the convenience and intuitiveness of touch screens and its user experience.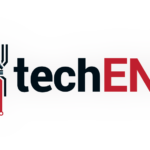 Having a touchscreen, though plenty awesome; is not enough these days with these sort of ultra portable, large display convertibles. You need a stylus – a pen input. The ASUS ZenBook Flip S' packaging does not disappoint. If you do buy the ASUS ZenBook Flip S you get the ASUSPEN in the box itself alongside a USB Type-C multiport dongle with USB-A ports, and an HDMI out port.
The ASUSPEN is nothing short of awesomeness packed in one little nifty pen-like device. It is very intuitive to use and works very much like how your fingers would work on a tablet. Scrolling and writing was easy enough and smooth enough with the ASUSPEN. The only thing we have a problem with? Its battery – super rare and expensive AAAA battery. It also does not dock anywhere in or with the ASUS ZenBook Flip S too so carrying the ASUSPEN is a little bit of a pain and you are bound to lose it if you forget about it somewhere.
At 10.9mm, the ASUS ZenBook Flip S is the world's thinnest convertible 2-in-1 PC. Its lack of weight however is no indication of ASUS skimming on some of its features. It features 2 USB Type-C ports, all of which can fast charge the ASUS ZenBook Flip S. As mentioned, the right side of the convertible PC houses the slim-ish fingerprint sensor which is highly accurate despite its size. Beside that is the volume rocker which comes in handy when you put the PC into tablet mode. Beside the volume rocker is where the power button is. That power button placement is great too with super easy access. The whole product feels like it has been well thought of. The only thing we miss here is the USB-A port, but that is replaced with the provided dongle that plugs into the USB Type-C port. No, you do not get a SD Card reader here.
Performance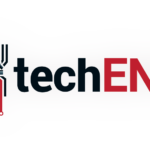 The Intel 7th Generation Core i7-7500U dual-core processor clocks in at 2.7GHz. That is paired to 8GB of RAM for the best possible multimedia experience while also getting your productivity on.  Unfortunately we find no proper GPU here except for the Intel HD Graphics 620. That whole set up runs the Windows 10 Home loaded with the hardware. That said this device is still no slouch.
The whole point of this convertible PC is flexibility and portability. At those two it excels. It is lightweight, lasts very long on a single charge, and powerful enough to do simple jobs with. To gain that sort of portability they definitely have to sacrifice a proper GPU for a lighter, less powerful integrated GPU. Despite the lack of a dedicated GPU though the PC still can run Adobe Photoshop CC properly. It could also run Adobe's Premiere Pro, albeit the slower speeds and longer render time. Adobe's Lightroom CC though runs well on the ASUS ZenBook Flip S.
The weirdest part about this convertible is that it is not designed for playing games but yet still able to support a proper game of DOTA 2 if you really so itch in that cafe that you regular by now. At the lower spectrum of the graphics spectrum the game runs smoothly without a hiccup. I am no good in the game personally but if a pro gets their hands on this we are pretty sure they could still rip their opponents apart.
Everything about the convertible is smooth and snappy. It starts up in less than two minutes thanks to its Solid State Drive. Even with everything loaded it still as snappy as your flagship smartphone today. When in tablet mode its responsiveness matches the iPad you use for Netflix and mobile games. Except you can actually plays DOTA 2 on this thing.
It is not all rosy and perfect with the ASUS ZenBook Flip S though. We do have a major complaint – heat and noise. Making this the thinnest convertible in the world means that you would have to find a different solution for cooling. This utilises a new fan technology developed by ASUS. That crams a fan that is meant to be fitted to full-sized laptops to a body smaller than 11mm. The result? Troubled circulation.
The fan goes off every single time you turn on the convertible in environments other than an air-conditioned room. Whenever you run it slightly harder the fan comes on. It is not necessarily loud, it is easily drowned by its excellent speakers (which can be quite loud). It is still quite annoying though, it defeats the purpose of being discreet in the first place.
Heat dissipation, we have to admit that it is quite good, but you still can feel it definitely especially when you run things like the Adobe Premiere Pro. The heat is mostly directed away from you out the back of the device but a prolonged usage will heat up the surface of the keyboard (the top part at least) which makes things a little uncomfortable. That is especially true when you run it on tablet mode and left it on your lap.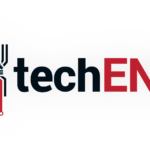 Then there is the battery life. They claim about 11 hours and 30minutes from the 39Wh non-removable battery. The longest we got was nearly 9 hours. We have never put the convertible to battery saving mode though so we do not think we will see anything close to an 11 hour use. That 9 hours, mind you have plenty of intervals in between. Of course we still carry the charger around just in case. That 9 hours also include some regular internet browsing, some YouTube videos, An hour of Netflix, an hour of downloaded movies and videos, plenty of music with Spotify, and some chats like Whatsapp Wed and Telegram Web open in the background. If you choose to play DOTA 2 on this, be prepared for even less battery life.
Most of the time though the heat generated is minimal and should be no cause for discomfort. It is still one of the best workhorses to work with if you are looking for this form factor. Would we call it the perfect solution? Maybe not.
Display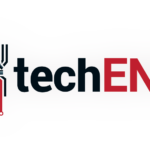 The ASUS ZenBook Flip S comes around with a touch sensitive 13.3-inch IPS display 1,920 by 1,080 pixels crammed in there for Full HD experience. It refreshes at 60Hz so it is not some gaming rig, but multimedia viewing would be a pleasure. That is helped by the fact that the ZenBook Flip S' display has a 100% sRGB colour gamut for highly accurate colours. That is all covered by Corning's latest Gorilla Glass technology  for maximum durability and protection.
The Full HD display is honestly one of our more enjoyable features on the device. Sure, you can get something else with more pixels crammed into the display. The only issue is this; when are you going to completely utilise that 2K or 4K displays on a 13.3-inch display? Even if you can set the scaling on Windows' display settings to 100%, the icons are way too small to look at anyway. You would have to have the eye of an eagle to see what you click on.
Okay, we do admit that we find it odd that ASUS did not put anything other than a measly 1080p display on the convertible when others have gone to 2K displays at the same price point. After using the convertible though we did find that we did not miss a 2K display simply because anything we put on the ASUS ZenBook Flip S still looks stunning. Video and photo editing is such a pleasure because the colours turns out bright and accurate. Movies turn out great, and with the SonicMaster Harman Kardon certified speakers, they are as immersive as they can be.
There is however a small niggle of having a huge bezel right below the display. We figured out that we can use this as a place to place your palms as you use it in tablet mode. We did however think that that bezel could be smaller.
The ASUS ZenBook Flip S – Flippin'-tastic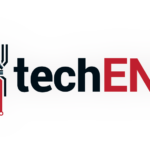 The ASUS ZenBook Flip S is one of those 'wow' factor products. If you are in the market for an ultra-portable, decently powerful, and flexible work companion; this is one convertible you might not want to miss. It looks beautiful in any of its two colour choices. It looks like it means business. As sharp as it looks it performs like a champ too, albeit its lack of dedicated or discreet GPU. The ASUSPEN gives you a sense of flexibility like you never thought you need, it can technically replace your mouse input if you use it often enough; it is just second nature.
At the price of MYR6,699 the ASUS ZenBook Flip S is gunning for a premium market. In all honesty also, it isn't what you call reasonably priced. At that same price point there are plenty of other PC options in the market. You can technically get a much more powerful gaming PC for that kind of money. But they do not fit in your bag the way this Flip S really does. The powerful gaming PCs weigh you down where the ASUS ZenBook Flip S allows you to be truly mobile.
For that kind of money too you can get other convertible PCs. Half of the ones that are currently being offered are just as powerful as well if you think about it. Some convertible PCs offer even more in terms of the number and types of ports they fit on their devices. But ask yourself this; how many are as portable as this one? This package is as light as the equivalent ASUS ZenBook 3 Deluxe. It is as thin, making it the thinnest in the world. Yes, it does not have a proper USB-A port, but ASUS makes up for it when they do include the multiport dongle/dock in the box.
Is it the ultimate convertible? No, it is not. It is not even perfect with it losing out some features and a port. It is, however, super light and super thin. It can easily replace your more expensive ultra-books and work like one. It may not hit its 11 hours of battery life, but it does last longer than the average laptop PC. All the button placements makes plenty of sense even on tablet operation. Everything is accessible in whatever form you use it in. On top of all that, you get that ASUS' build quality that is, in our opinion one of the best in the business.
The final question right now is; should you spend your MYR6,699 for this 2-in-1 convertible? If you do have that kind of cash to spare;  yes you should.