ASUS ROG Strix SCAR GL703GS
Summary
The ASUS ROG Strix SCAR GL703GS is one of the Taiwanese computing giant's highest end portable gaming solutions currently in the market. The only thing that is sits higher than this gaming laptop is the Zephyrus lines of laptops boasting impossibly thin designs. With the top of the line model in the Strix line also this thing packs a lot of punch in a 15-incher body. Do not let the size fool you though, the PC boasts a Full HD display with 144Hz refresh rate that measures 17.3-inch. That is powered by an Nvidia GeForce GTX 1070 GPU capable of churning out smooth 4K 60fps contents. With the latest 8th Generation Intel Core i7 too the gaming laptop easily runs any of the latest games in the current market, including PUBG. It even has ASUS' very pretty Aura Sync for the keyboard backlighting. At MYR8,799 the ROG Strix SCAR GL703GS may look like a lot of ask. With the sort of hardware you are getting though, it is a lot of PC.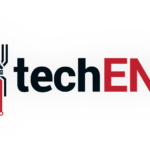 Games, whether you like it or not, is a big part in our very lives. It is the very thing that keeps the world from spiraling into uncontrollable chaos by creating an ironically controlled chaos in an imaginary world. We are not talking about video games yet mind you. We are talking about games in general at this point. You could be playing board games like chess, or checkers, or even Monopoly. They are a part of our lives.
Just like everything we have in our lives though games evolve over time. Since the dawn of the computer and television, the brightest of humankind has always thought of ways to make these things more fun to use. That is when video games become a thing.
We had the Atari and Nintendo first. Those are computer systems built around the television system. Of course there was PCs at the time but they were still way too expensive to own. As the demand for one of those things increase, the prices starts coming down too; now every average person can own a PC. Of course some brilliant minds was going to tinker around with the thing and create games that you can play on the system.
Today, it is pretty much of the same things. Video games are a big part of society whether or not we like it. eSports is a big thing right now; these people can make millions and some of them are barely legal (insert self-wallow and self-pity here). But of course, anyone still can enjoy a good video game.
What is a good video game though? Is it the graphics? Or the gameplay itself? Or is it the optimisation for performance? Is it the story-telling aspect to it? What about the art work? We honestly do not know the recipe to the perfect game. We do know however, that with the ever-changing demands in games these days you need the hardware to support them. Without these hardware you definitely cannot enjoy the latest of games. Say hello to ASUS' skunk works division, the Republic of Gamers; ROG in short.
The ASUS ROG division started its life in 2006. At the time the division focused solely on making tower PC hardware catered to the demands and battering of the gaming world. They made a name for being one of the best manufacturers when it comes to gaming hardware. Their mainboards and GPUs are famous for being as tough as nails and as resilient as an ancient turtle. They are remarkable stuffs.
Fast forward to 2015 and the gaming industry shifted its focus towards portability and mobility. The demands of high-performance gaming has been taken to the streets. That is why in 2017 ASUS ROG, in a showcase of what they can do introduced the first liquid-cooled gaming laptop in the world that is the GX700VO which is replaced later in the year with GX800V (which has technically nothing to do with the product we are reviewing today, but we like to mention it anyway).
If you think about it the market now is choke full of gaming laptop offerings. Every major manufacturer out there is jostling for a spot in the gaming laptop segment. Every one of them has a product in there. The ROG brand name, as one of the biggest names in gaming PCs of course needs to have a spot.
The ROG brand name also holds some of the widest selections in gaming laptops so there is definitely a product for everyone in their stables. The one we have here though is a 17-incher beast of a thing. It is the ASUS ROG Strix GL703GS SCAR gaming laptop; even its name is a mouthful. But here it is in all its glory.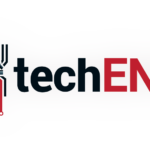 The ROG Strix GL703GS SCAR is one of ASUS' highest end gaming laptops you might find in the market that is not the Zephyrus, or the GX series (technically the GX series is sort of a desktop replacement). It is not as thin as the Zephyrus as well, but it is still as powerful we reckon. It is also bigger than the Zephyrus with its brilliant 17.3-inch 144Hz display. But because of its thin bezels, it does not feel like any other 17-inchers.
Granted that this one that we are testing is the highest end of its type, it may not be representative of how the rest of the pack might perform. It is one of the high-end market though. This 17-inch beast is definitely up there with the big boys when it comes to power. Its single slash crease in the middle of its top case with the display is a signature mark of the SCAR , and an indication of how much power this thing holds.
But as they say it; "all talk, no action makes a…" I forgot. No matter, it just means; is this suit and tie looking beauty as powerful as its brochure? Or is it all a complete gimmick? Well, only one way to find out.
Design
As with any other first impressions we begin with its outlook, its shell. If you do not know that this is a gaming product, it actually looks pretty tame. You could even call it professional with the subtle ROG eye branding on one side of the top case panel. The colours are very much muted to look sort of bland. They only design line you get when the laptop is closed is the straight cut running across the panel. Apart from that, that is pretty much it.
Then you touch the laptop and find out the brushed aluminium look of the case is not aluminium. First sign of dread? Not really. You will find plenty of plastic on this product, not because ASUS wants to skim on the finish quality.
The plastic panel used to cover the display is not some cheap, crappy plastic that you can destroy with a single flex. It feels like quality plastics that you might find on something like a really expensive gaming consoles *ehem* Sony Playstation 4 *ehem*, or even those plastics you find in your average Japanese car. It feels durable, it feels nice, it feels like a quality product. I do admit that the plastic panel is a bit thin as it does flex quite a little bit. It still feels sturdy and durable though despite its thickness, or lack of. It gives you the feeling that the laptop is going to last you a long time.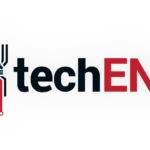 Then you open it up. You realise that there is something different with the cover itself. The ROG logo that was shiny silver is now blood-red. Then you start appreciating the built-in subtle LEDs there underneath that opaque shape. It now looks like a professional PC that means business. It is a good look, very handsome in a very subtle way.
Inside you see a carbon fibre weave pattern on the surface of the body. It is not carbon fibre, as soon as you touch it you know it is just plastic. That high quality plastic panels continue here though, this thing is built to last. The keyboards are the usual chiclet type and lights up with the LED from underneath. It is ROG Aura so it can be customised to whatever you like it to be. It is playful, and professional at the same time. There are some creases here and there atop the keyboard that forms sharp angles and shapes to add to that "STRIX" look. Those make it look more serious. There is a vent too above the keyboard to keep the heat away from your hands as you game on it a long time. You look up and you see that large 17.3-inch display sitting there. It is imposing but with the bezels on its sides and top so small, so beautiful.
The 'STRIX" design cue does not stop there though. It trickles down to the bottom part of the PC as well. The sides are adorned with all sorts of ports like the USB 3.0 ports and a USB Type-C port there alongside the speakers at both sides of the laptop. The bottom part is almost exclusive to some vents for cooling and screws and what not holding the whole thing together. Those and covers to HDDS, or RAM, and other internals. It usually gets very little love and attention when it comes to design. But not this ROG though. the "STRIX" angles and lines continue to the bottom of the laptop. The covers to the RAM modules are sharp and angular as expected from a "STRIX" design. It gave the bottom that slight drama but unfortunately we could not enjoy it because it is actually at the bottom of the PC and you cannot see it much anyway.
Hardware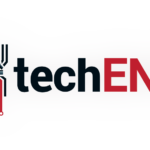 The MYR8,799 price tag might sound like a big ask. We do assure you though that your MYR9K is well spent here based on its spec sheet alone. It does get some of the top-notch stuff in gaming right now.
No it does not come with Intel's crazy Core i9 processors. Our unit comes in the maximum Core i7-8750 Quad-Core goodness paired with a 16GB RAM for good measure. Graphics is handled by NVidia's trusty GeForce GTX 1070 card. It is no GTX 1080 but the card is powerful enough to handle most of the modern games at near maximum settings; in theory anyway. Plus, you are getting size with your money with the 1080p Full HD display measuring in at 17.3-inch.
Specifications
Processor
Intel® Core™ i7-8750H 2.2GHz (TurboBoost up to 4.10GHz)
RAM
16GB SDRAM
Hard Disk
1TB HDD + 256SSD
Graphics Processing Unit
(GPU)
Nvidia GeForce GTX 1070 with 8GB GDDR5 VRAM
Display
LED-Backlit

17.3″

FHD (1,920 x 1,080 pixel)

Operating System
Windows 10 Home 64-bit
Battery
76Wh 4-cell lithium-polymer battery
Connectivity
Wi-Fi 802.11 ac

Bluetooth 5.0

Type C USB3.0 (USB3.1 GEN1)

4x USB 3.0 port

HDMI 2.0

SD Card Reader

Miscellaneous
VGA Camera with dual Mic

ROG Aura Core

Sonic Studio and Sonic Radar III

ROG Gaming Center

XSplit Gamecaster

2x 4W Speakers with Smart AMP
Features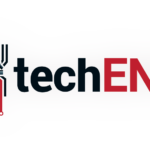 The first thing that greets you whenever you open your laptop PC is your display and keyboard. The ASUS ROG Strix SCAR GL703GS greets you with those beautiful looking Chiclet keyboards that lights up to ROG Aura Core surrounded by carbon fibre looking plastic palm rest. The plastic palm rest, as we have mentioned, feels good to the touch with its soft touch texture.
The backlighting settings on the GL703GS can be controlled via ROG's Aura Core software built into the PC, via ASUS Game Center, accessible via a click of the ASUS ROG Game Center hot key above the chiclet keyboard. The hotkeys that includes two volume up and down buttons are also backlit so you can always find your way around your PC even when it is dark.
The keyboard though looks comfortable is not the greatest keyboard you would find on a portable PC. We would say that the keyboard on ASUS' ZenBook S Deluxe is much more comfortable to type on than this, as we have reviewed it here. Even the VivoBook that we tested here is nicer to type on that this ROG GL703GS.
The backspace key on our unit gets stuck in its own hole every few times we press on it. The sticky effect does not translate to action when you are in the system though, which makes it slightly more acceptable. Key travel is shorter than we thought it should. Every key press feels halfway through and a little harsh at times. They are silent though, which is more than I can say for the keyboard that I am typing on right now.
Despite the drawbacks on the keyboard you cannot take away the fact that the ROG GL703GS' keyboard is a good-looking one. Despite some of its quirkiness too it is still a keyboard you can type on for hours on end without feeling that much stress in your palms. Even the long hours of gaming on this keyboard will not be an issue.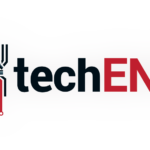 Then there is the beautiful display with bezels thinner than my Business Law textbook (way thinner, actually). It churns out 1,920 by 1,080 pixels making Full HD resolution to your eyes. It has a colour accuracy of 72% NTSC, which is not ideal for video editing at most times. It has a refresh rate of 144Hz though which means, true to its nature, games look stunning on this. Even movies look great with the 17.3-inch display. It's size may have something to do with it though.
The vents that you see above the keyboard is not the speaker ports mind you. It sure does look like it because plenty of laptops tend to place its speakers above the keyboard. The speakers on the ASUS ROG Strix SCAR GL703GS are placed at either sides of the PC. The 4W speakers leaves a little more to be desired in our opinions though. Sound quality is not the best we have heard out of a gaming PC either. All is corrected via a good pair of headphones though.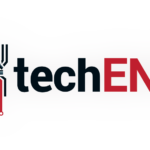 Unlike the more professional and regular ASUS cousin, the ROG does not have a fingerprint sensor on its large track pad. The track pad itself is pretty standard so there is nothing much to say about it anyway. The lack of fingerprint sensor though does not bother us much.
The PC packs 4 USB 3.0 ports which means there is no USB 2.0 ports on this thing so everything is fast. Its HDMI 2.0 port is even capable of powering up a 4K display at 60fps if you have the hardware. Of course there is still the trusty 3.5mm jack on the left side of the PC.
Performance
What do you get when you mash the 8th generation Intel Core i7, 16GB of RAM, and 256GB SSD? Lightning quick start-ups and app launches of course, not like you would not know if you have an SSD. The Intel Core i7 and 16GB of RAM on the ASUS ROG Strix SCAR GL703GS are there to help the thing run along or keep the applications running even when there is 50 tabs open on Google Chrome or Mozilla Firefox.
Of course the RAM size paired with the processor can be used to run things like the Adobe Premiere Pro and Photoshop. With the amount of power the thing is packing, running these apps are a breeze. The fact that the ASUS ROG GL703GS runs on an NVidia GeForce GTX 1070 does not hurt the apps too.
Of course a gaming PC has to do what it is built to do, play games. The ASUS ROG GL703GS does that, and it does it well. For your reference, we have run PUBG, Batman Arkham Knight, Rise of The Tomb Raider, Shadow or Mordor, and Star Wars Battlefront II on this rig to see how it performed.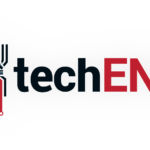 The only game that ran a little slow among the above list was Player Unknown's Battlegrounds. However, the moment the game loads it runs really smooth. Graphics looks really good on it too, something that might give you a competitive advantage in big online match ups. You might be able to see details better on this rig, that's why.
When you load up other games though, frame rates are hovering between 50 to 60. Looking at it on a 144Hz display is beautiful. Animations look super smooth and loading times are shorter than expected at most times. Tomb Raider, running on near maximum looks beautiful too, and not to mention, very smooth. There are some lags there and here but not so much that you cannot appreciate the game. We have to mention that the game crashed the first time we tried to run it though. A quick restart on the PC remedied that.
Even Shadow of Mordor ran beautifully at about 60fps all the time. Animations look beautiful and immersive as the game progresses. Even when there are a hoard of enemies, the ROG GL703GS kept up with the game at all times with no hiccups. The only disappointment, as we have explained comes from the speakers.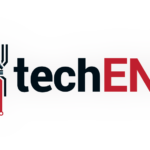 The ROG GL703GS' weak speakers are the biggest problems when you try to immerse yourself really. It could probably be the fact that we have been exposed to better speakers over the years that we are spoiled here. But the problem is the fans, when you start running games or graphic intensive apps is as loud, or even louder than the speakers.
Of course that can be easily remedied by plugging in your own speakers or a good pair of headphones. But for MYR8,999 you would expect more from the speakers itself. What about when you want to do a video presentation for your clients? You are really better off using your smartphone.
The 76Wh 4-cell batteries do not last long at all. The maximum amount of time we have gotten this to run without its power adapter is about two hours and a bit more. Usually power runs out within one hour and a half. Then again, it is a gaming rig and it packs plenty of power and heat. Surprisingly though heat management on the ASUS ROG GL703GS great. you never feel the heat in your hands; that is what the vents on top of the keyboard is for.
Display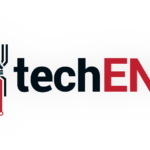 The ASUS ROG Strix SCAR GL703GS comes with a 17.3-inch display churning out a Full HD resolution of 1,920 by 1,080 pixels. Nope, no ASUS Splendid technology here. It is an IPS display though so viewing angles should be good. It boast 72% of NTSC too which is not too bad in terms of colour reproduction.
Speaking of colours, you may want to get a separate monitor if you were to colour grade your photos or videos on the GL703GS. Most people in the creative industry does that anyway. That does not mean that the colour reproduction of the ROG is bad, it is not. Colour still look great on the display despite, in our opinion its lack of vibrance. That also means that some images might look a little flatter than what you are used too if you look at high-end monitors for video and photo editing. For your everyday use though it works, and it still works well. Videos and games still look good and you still can appreciate whatever you view via the display.
This being a gaming PC though the biggest feature of its display though is not the colours; it is the refresh rate. At 144Hz, this is easily one of the best gaming displays that you may find in the gaming PC market. Its fast refresh rate really does show in games that boast 60 or more fps. They look really good and smooth at all times as long as the PC can run it. Again, we have to say colour grading on this is not ideal. Shame that the speakers are not up to par too.
The ASUS ROG Strix SCAR GL703GS – Style, Meet Power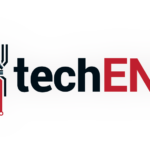 Finding fault with the ASUS ROG Strix SCAR GL703GS is not hard. It is a 17.3-inch laptop, so you would have to find a bigger bag for your laptop if you have not already bought one. It is thicker than the Zephyrus line of laptops, if you want to nitpick; and the Zephyrus M is just as powerful and more portable. The speakers are not great either if you want top of the line immersion in your games. The keyboard is not even that great to begin with.
Yes, there are things that you have to live with when you spend MYR8,799 on this gaming laptop. We think that this looks better and more presentable than the Zephyrus lines of PC though. It is bigger than the Zephyrus too, yes. But the size allows for full immersion when you game, and you should never reject more display real estate anyway in our humble opinions. Not it is not a 4K display too, but since when is 1080p Full HD not enough? At 144Hz too, the display is more than enough. Not colour accurate? We agree that it is not ideal for colour corrections, but colours still do come out nice and good-looking. Watching a good movie is still very enjoyable here.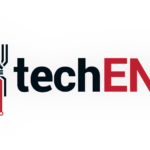 We love how Aura Sync can be set to sync to your music, so it pulses as the beat of your EDM music gets more aggressive. We feel like a DJ for that, we do not even have the skills. We love the display, it is large and pretty with the small and thin bezels. We love the on/off switch, it feels organic, and rubbery; not like plenty of the clickety switches out there. It feels natural, and comfortable, and different. We love that it has four USB 3.0 and one USB Type-C 3.1 ports like it is a normal thing to have.
We love the ROG GL703GS' size, it is as big as a 15-inch laptop with a 17-inch display inside it. It is light for a gaming laptop too. It fits in my 15-inch laptop bag, which is actually quite surprising (note that it will not fit every 15-inch bag out there). We love that there is a ventilation above the keyboard to keep heat away from our hands while gaming.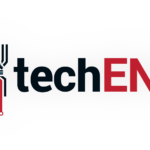 We especially love the fact that this is one powerful beast. It is a high-performing machine with the insides of a beast. It packs the power of a top performing athlete, if you might. But it looks good, and discreet; we love that. It looks prim and proper; very professional. It feels at home in a meeting room, or office environment with the right backlighting. But it can party hard when you need it to. It looks like it is dressed up in a suit; like John Wick in his work dress – good-looking, but dangerous and deadly when he needs to be.
If you ask us, it is one of the best gaming laptops that you might find out there. Anything more powerful and you are looking at a desktop replacement. You would not want to carry those around. Compared to those, this is not a back breaker. It is also one of the most immersive if you factor in the display size and its 144Hz refresh rate.
So is the ASUS ROG Strix SCAR GL703GS worth every penny of MYR8,799? In the current market, yes it is. It looks great on your desk, be it the office or home. It is also powerful enough to do whatever you need it to do, be it word processing or gaming. We would totally put our money on this. Would you? Tell us in the comments below.
---
Also published on Medium.