The ASUS Brand name is one of the biggest name in today's technological world. The brand needs no introduction when you set out to find a new PC, or a PC peripheral, or even a smartphone. The Taiwanese brand is also known to be always pushing the boundaries when it comes to technology. They strive to introduce new and innovative ways of doing things, of making things.
That spirit of 'in search of incredible' is shown through plenty of their older producst like the ASUS FonePad; a smartphone that can be used as a tablet too by just docking the device into a larger display that is proprietary to the ASUS FonePad. They were also the first manufacturer to make the convertible PC a thing; a tablet device that is dockable to a proprietary keyboard that doubles as an external battery pack as well. That came in a dual boot flavour as well where you can switch between using Android or Windows. I have to admit that it was one of the devices that I would like to own as well.
Then they launched something called the Republic of Gamers (ROG), the gamer centric arm of the ASUS brand name. It was the first ever sort of division of its kind in the industry; before the era of Alienware being a part of Dell. The ROG brand is also one of the most recognisable brands when it comes to gaming PCs or PC components.
Currently the ROG brand has been focusing on making some of the most desirable gaming notebooks in the market. Take the Zephyrus line of devices, the thinnest PC that packs a punch more powerful than some gaming desktop PCs. The ROG Strix line of gaming laptops too are some of the best looking and best performing gaming notebook PCs while being some of the best value for money laptops out there.
Now though the brand wants to be a part of the smartphone bandwagon. The smartphone market has matured to a new level that now has a separate, sub-segment. The gaming segment as we know it is growing to proportions that we could never think off. That led to the brand launching their very own ASUS ROG Phone.
Introduced in Computex, the ROG Phone became the most talked device of the whole exhibition. No one could ever think of a smartphone quite like it. It has so many use options, but it was still a functionable smartphone with all the phone features. I still runs a smartphone operating system that is Android. But it is so much more than just another smartphone.
Is it any good though? is it worth the sort of money ASUS asks for? More importantly; are you crazy for walking past the Samsung Galaxy Note9, the Huawei Mate 20 Pro, and even a sexy Apple iPhone to choose this ROG Phone instead? Let us find out, shall we?
Design
There is no colour options for the ROG Phone except for what I would call Space Grey. I like grey to begin with, I think grey colour looks a little understated but yet sophisticated. Most of all, if you have a grey colour car it looks the most subtle colour in the universe but still bring out the best lines of a car. That, I think or at least in my opinion works for a smartphone too. On the ASUS ROG Phone the Space Grey backing brings out the subtly formed 2.5D glass of the device.
The grey is not just a Plain Jane grey though. There are in-grained lines in the grey colour that makes up a digital circuitry design. Sharp angles that creates a sort of oddity to the design of modern smartphones that seem to champion smooth, rounded, flowing designs. This one does not though, the sharp angles and lines challenges the very circular and soft feel of every other smartphone out there.The sharp lines, as previously mentioned forms even the camera housing and the fingerprint sensor.
It may sound like a mess when you put them into words but the result of those sharp angles and harsh lines actually make the smartphone look damn good. We have to mention that you would either love it, or hate it; we have encountered plenty of patrons that do not like the look of it at all. It is after all a hefty, chunky thing to look at and to hold even. We love the way the lines just end and start to a completely different direction to create a new acute shape. It looks fresh and angry at all times. It looked nothing like a Zen device and we actually think that it is a good thing, a great thing even.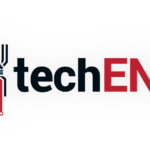 The glass back is interrupted by a gunmetal black aluminium plate that houses the cooling vents painted in bright Raxing Orange with a hint of gold. The plate is oddly shaped too following the complete design language of the device. There is even an engraving that lines out the liquid cooling tech this thing houses. It looks properly mean and properly proportionate somehow without being conventional or boring. It adds a dash of excitement to the look even. The orange vents are purposeful but yet looks like it actually belongs to that part of the device. It looks like a racing car's side fenders with vents to cool a big powerful engine. I actually think that the device could take some design cues from racing cars. That made it look even more unique than conventional modern smartphones.
Then there is the famous ASUS ROG "Republic of Gamers" print at the bottom of the back of the device just in case you forgot who made this wonderful piece of machine. But then you do not really care about that part of the device because there is an unmistakable logo in the middle of the back of the device. It is that very famous eye of the ROG logo. No, it is not red in colour. Instead it is adorned with RGB LED backlights to properly remind you of the power this thing packs. It is a reminder that this device means business if it does not act as just another distraction. You can, however, choose the colour it glows at and its intensity.
The front of the device looks plain just like any other smartphone. There is no notch business here too making it look like a proper smartphone with clean edges. The only thing that interrupts the smooth black plane is the two Racing Orange lines that runs on top and bottom of the device. Those highlighted lines with vents are where the speakers, earpiece, and phone microphone is placed. They look purposeful and dramatic enough, something that you can appreciate in detail.
The aluminium sides of the ASUS ROG Phone continues with the plain Gunmetal Black that adorns the back aluminum plate as well. You find the power button in a familiar place and the volume rockers too. Up top is where you find the secondary microphone which is more than subtle enough that you do not see it. The USB Type-C port at the bottom of the device is placed in the corner side of the bottom of the ROG Phone. The 3.5mm jack goes to the other corner; yes, this still has the 3.5mm jack unlike the other major gaming brand's attempt at a gaming smartphone.
Every inch of the ASUS ROG Phone feels solid, hefty, and a little chunky. We have a feeling that all these things were done by design. We say that because the device feels more solid than the bricks you use to build your house with. It feels like a premium, quality product. It feels like a smartphone that would last you through a Nuclear Apocalypse. It feels like a smartphone that you can use to defend yourself with. ASUS really knows what they are doing here with this smartphone. It feels exactly like how a ROG device is supposed to feel like; powerfully built.
Hardware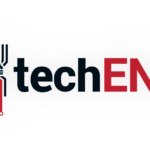 There is plenty to talk about with the first ever ROG branded smartphone. The ROG Phone, as they put it simply is the embodiment of the extreme gaming spirit of the ASUS brand and the Taiwanese brand's know how in engineering a smartphone that is desirable yet reasonable. It even packs a bespoke Snapdragon 845 processor that is made by Qualcomm; the envy of every single smartphone manufacturer today. Out-of-the-box it comes with a cooling fan that is tailor made only for the device with a USB Type-C and 3.5mm audio ports that puts the cables out of your way while gaming. The glass backing is adorned with digital lines and sharp angles that makes up the camera and the fingerprint sensor. The odd angles made the fingerprint sensor go slightly off-center but that is completely fine because your fingers can easily find it still. There is no room for a wireless charging coil here because you need that ROG logo to be lit by RGB lights. On-board you will find up to 512GB to fit all the applications and media in the world; and you would want to watch movies on this just because it is a DTX certified device with dual firing front-facing speakers. It even packs up to 8GB for that extra smooth performance that you can actually see on the 90Hz Full HD AMOLED display.
Specifications
Processor
Qualcomm Snapdragon 845 (8 Cores)

Octa-Core @ 2.96GHz

RAM
8GB (As Tested)
Memory
UFS2.1 512GB (As Tested)
Graphics Processing Unit (GPU)
Adreno 630
Display
AMOLED panel

6.0-inch (~402 ppi)

Full HD+, 18:9 ratio (1,080 x 2,160pixels)

1ms response time

90Hz

Operating System
Android 8.1 Oreo with ROG Phone UI
Battery
Non-Removable 4,000mAh Li-Ion

Fast Charging (Quick Charge 4.0)

AI scheduled charging battery protection

Connectivity
Dual SIM

Wi-Fi WLAN 802.11 b/g/n/ac

GPS/A-GPS

Bluetooth 5.0 LE

OTG Support

USB Type-C

NFC

Camera
REAR:

Dual Sensor:

12-Megapixel (f/1.7, 26.6mm, 1/2.55″, 1.4µm)

12-Megapixel 120º wide-angle camera

PixelMaster

Dual Pixel Autofocus

HDR

AI Photography

LED Flash

3-axis electronic image stabilisation

4K Video recording (60fps)

Slow Motion video (1080p at 240fps)

FRONT:

8-Megapixel

f/2.0 aperture

24mm focus length

Full HD video recording (60fps)

Sensor
Accelerometer

Proximity

Fingerprint

Ambient Light

Gyroscope

Face Unlock
User Interface
We thought the ASUS ROG Phone had the same interface as the ASUS ZenFone series, the ZenUI. Despite having similar looks though the UI looks a little different compared to ZenUI. The UI was of course tailored to the ASUS ROG Phone. We want to call it the ROG UI but well, it is not.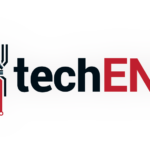 Still, the ROG Phone runs on top of an Android 8.1.0 build. The overlaying looks very much like a ZenUI of course because, well, ASUS. The ZenUI of modern ZenFones are known to be some of the cleanest and pretty much nearly stock save for some of their proprietary apps for things like Camera, or themes. That is pretty much the experience here from the ROG Phone.
Staying as clean as the UI on the ROG Phone has its benefits though. For one, they are as light as a stock Android. That also means the devices is speedy and snappy operations which is the case for the ROG Phone. Of course the ROG Phone's super powerful hardware helps with its smoothness also.
The ROG Phone's UI has some slight difference though in terms of look. The folder system looks different from the ZenUI just because the circle is not a plain circle.There is also a specific ROG Phone app that changes the RGB lights settings at the back of the device. There is
X Mode
The default wallpaper for the ROG Phone is unique to the device as well. The UI is built for the ROG Phone with its Air Trigger interface that is built-into the device. All you need to do is squeeze the device at specific positions and you turn on X Mode. When that happens, the wallpaper animates and you see glows of red here and there, and around the circle of the folders.
That also means that the CPU churns out extra power, and in turn more heat. Well you can set the RGB lighting to be different from normal mode as well. But you can turn on X Mode when you start playing games and watch your PUBG game go smoother; not by much but there is a difference.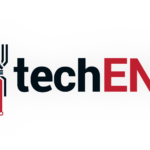 Then there is the part when you start playing games. Compared to other smartphones the ROG Phone has two extra buttons on the side of the device. They are not the usual buttons though. They are pressure sensitive buttons that acts like trigger buttons when you use it in landscape mode. The Air Triggers can be activated whenever you launch a game. The triggers can be buttons to activate any part of the display mimicking your finger touches.
So rather than having two fingers to use in games, you now have four; your two thumbs and two index fingers for triggers. Does that give you competitive advantage? Yes, it does. Is it unfair? A little bit. Is it good fun though? Oh, plenty, I do not care if you call that cheating.
Performance
The ASUS ROG Phone packs a unique Qualcomm Snapdragon 845 that is specifically built for the device (as we have repeatedly said). As such there is a current supply shortage due to the shorter production of this specially built System on a Chip (SoC). The shortage of supply of the chips also leads to the multiple delays this device has. As it stands though the ASUS ROG Phone is still the most powerful Qualcomm Snapdragon device to date with its unique chipset. Heck, it could even be the most powerful Android to date with the SoC in attack mode. All That power paired with 8GB of RAM should equal to smooth and snappy performance regardless of its UI. The fact that its that powerful also means that the battery life should really lose out. The latter though is not the case.
Call Quality and Connectivity
The ASUS ROG packs the usual cellular antennas, and WiFi, and Bluetooth 5.0 connectivity. The usual fare of cellular antennas does not mean that this performs like the usual smartphone in terms of calls though. Well, actually it does; making calls is pretty much a standard fare with the ASUS ROG Phone.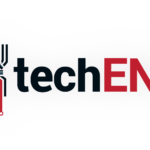 At first we were worried that the thickness of the aluminium frame might affect some of its signal receiving properties. That was not the case though for the ASUS ROG Phone. Signals, when it is strong, stays strong throughout usage and we never had an issue with connectivity if the area is well covered with cellular signal. We used Celcom's XPax on the device and getting 4G coverage has never been an issue.
As we mentioned earlier, making calls is very much a regular fare. The phone app is very familiar to any smartphone user (if it is not, crawl out of that rock please). Once you get that call out, as long as you have strong signal coverage (full bar), you will be fine. There are nearly no dropped calls except for some occasional ones when the signal bar drops to less than half bar. That is not an issue though as Celcom's XPax does cover plenty of the Klang Valley quite nicely. When you get to parking buildings or basement parkings though, you might not be wanting to make those important calls.
The noise-cancelling mic does its job nicely too since anyone speaking at the other end of the line can hear my mumbles quite clearly from time to time. Even in crowded environments I still sound mighty clear to the other person at the end of the line. Of course if you are trying to make a phone call inside a super noisy area you most probably might have some trouble hearing them instead of them hearing you. Overall though making calls on this thing is very normal with nothing to shout about; which is actually great. If you need to there is also a 3.5mm jack that you can plug your earphones into so no issues there.
Having Bluetooth 5.0 also means that the ASUS ROG Phone can easily connect to whatever wireless headphones, earphones, or speakers that is out in the market currently. If you connect the ROG Phone to a fitness tracker or smartwatch too you can be sure that it does not drain the battery because Bluetooth 5.0 is more energy efficient than before. But more than that it is more stable than anything else before, which is why we are wondering why manufacturers still opt for Bluetooh 4.2 LE. Of course Bluetooth 5.0 also makes the transfer speeds that much faster with other devices making our file transfers effortless wirelessly.
The ASUS ROG Phone is also one of the only devices out there with aptX HD that ensures Bluetooth conncetion to aptX enabled headphones or earphones that much more stable with the best transfer rate so you are actually hearing high quality audio with super stable connection to make your wireless experience that much sweeter. We did try it with the Razer Hammerhead Bluetooth and it was quite epic especially when we start gaming with it. Well there is the fact that this is a DTS X enabled device too but more on that later.
Multitasking
With 8GB of RAM you can really expect the ASUS ROG Phone to fly when it comes to handling multiple apps running at the same time. Beyond that though you can let the ROG Phone run multiple heavy apps and it will still power through thanks to the super powerful SoC this thing contains. It is an absolute monster when it comes to the hardware and that benefits the daily aspect of carrying this device too.
Even with Chrome having more than 30 tabs open at the same time the device does not slow down in any way when I use it for browsing. In fact with the 90Hz refresh rate everything looks silky smooth at all times. Even scrolling looks silky smooth with 90Hz, we are also saying that 144Hz on a device is a little overrated because you cannot tell the difference, almost.
Coming down from an avid Samsung Galaxy Note series fan, I do miss the super large display with the S Pen Stylus functionality. For one, it is slightly more cumbersome to use the 6.0-inch display with fingers only. Despite Android having the multi-window function built in by default we tend to shy away from using that in the ASUS ROG Phone becuase we know it is not designed as such in mind.
Beyond that though working on the ASUS ROG Phone on-the-go cannot be better than the next smartphone. Everything is silky smooth and ultra snappy at any given time. It handles whatever we could throw at it without breaking a sweat. Even when we had to run multiple intensive programs the device keeps up like a Labrador when you go for a run. The dog can even outrun you to be fair. But that is exactly it, it feels like the ASUS ROG Phone still has more power to throw at you even when you throw your worst at it.
Gaming
This is what the ASUS ROG Phone is made and born to do, so for all we care this is technically the most important part of this review. The first question we hear you asking is; "does it game". It is a gaming phone, what do you think it does other than that? Of course it does game. Does it game well is the question. We know from our review of the Samsung Galaxy Note9 that the marketed "more powerful than you need" smartphone can really game.
The ASUS ROG Phone is technically in a completely different class. The device not only shouts gaming, it breathes gaming, it exudes gaming. Of course you cannot mistake it otherwise because of its very striking RGB logo at the back. Even the design cue underneath the glass speaks gaming. It is built to be solid; hefty but functional. So it already looks and feels like a gaming device.
Then you start gaming on it. The best games to play on the ASUS ROG Phone? Any games actually. It does shine when you play Battle Royale type games like PUBG Mobile, or Fortnite, or Free Fire though. We mostly play PUBG Mobile on the ASUS ROG Phone because all our friends play that, naturally.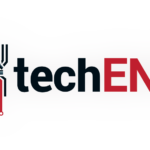 Everything is set to the highest possible settings which proved to be a bit of a problem for plenty of devices out there. Not for the ASUS ROG Phone though. The 90Hz display makes everything looks pretty, and clear just to ensure that you do not get taken out by a random person standing 100m away from you. In fact you are the one that would take the person out with the lag free performance.
You even get an extra advantage with the air triggers because you can program them to be an alternative touch button to your firing button. Meaning you get two extra fingers to fire on your enemies. You can even do a Call of Duty style run and gun now that you have that, accurately to add to that. you do not even have to buy a separate gamepad to be attached to the device for that. What? Unfair? Not this again; we do not care – we are winning games. Also, tell that to ASUS ROG; but we like the "unfair advantage" anyway so if they take that out in their next device, that's your fault.
We played games like SkyForce: Reloaded too with no issues even when the screen gets crowded. In fact, that game looks even better on the ASUS ROG Phone than other devices because of its high refresh rate. Everything is silky smooth and manageable, so yes more advantages playing on this device than others.
What about MOBA games? We like playing Arena of Valor (AOV) among other games like Mobile Legends. Though they do have about the same mechanics. Everything is also set to the highest settings on the ASUS ROG Phone. We even activated the high frame rate settings for AOV. The result is even clearer graphics than usual. For these sort of games, there may not be too much of an added advantage but still you tend to enjoy a little more when the games looks so good.
We have to mention though that we ran all the games in X Mode. Because, why not? More power for better games experience.
Battery Life
The ASUS ROG Phone packs a 4,000mAh battery. It is technically one of the largest you can find in a smartphone its size. Of course ASUS Makes another device with a larger than life battery that is the ASUS ZenFone Max Pro. But that is not the point. No matter the battery size, a proper smartphone that you can use as a daily driver must have a substantial battery life, long enough for at least a full day of work.
The ASUS ROG Phone's 4,000mAh sound like a lot, and it is plenty. To our surprise the 4,000mAh battery lasts longer than plenty of its competitors even on the same battery capacity. Weirdly enough even when we do game on it occasionally throughout the day the battery never seems to run out. All we need to do is leave it to charge at night. We do not even have to plug it in for very long with their brilliant fast charging.
Our typical day with the ASUS ROG Phone is the random Social Media checks on Facebook, Twitter, and a little more Instagram. Of course we text people on the device, we prefer Telegram so we used that instead of Whatsapp. We do make a few phone calls on it too. The rest of the use is mostly on Netflix, Amazon Prime Video, and up to two sessions of PUBG Mobile on X Mode. That gave us a battery life of more than a whole working day plus some outings. In that typical use we probably have to get it to a charger by 9.00 p.m. from 8.00a.m.
If we use it sparingly though it lasts even longer than that. It even lasted us about 24 hours at one point.
Display
The ASUS ROG Phone packs a -inch Full HD+ display that is unlike any other in ASUS' product line-up. The -inch display refreshes at 90Hz as previously said. No, that is not as fast as the Razer Phone at 120Hz.
Compared to other "gaming" smartphones though it still shines. Compare it to the others with either 144Hz or 120Hz, you cannot really tell the difference. That is also because plenty of the mobile games these days do not usually go past 60fps. In that sense also 90Hz is already an overkill.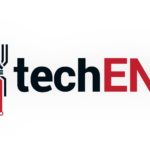 That said though any games look good being played on the ASUS ROG Phone. Especially if the games can take advantage of the fast display. Even if the game does not support high fps, you still can appreciate the colours and how smooth everything looks.
Beyond games, even scrolling the device from one home screen to another feels like an occassion. The animation, though may not be any smoother than the likes of a ZenFone 5 Pro feels smoother than any other device I have used in a while. The animations, which usually is a blur on other devices, are clear words that you still can read. Yes, it is that clear and sharp.
Colours on the OLED display looks as pretty as any OLED displays should. Details on the display is great as with any Full HD+ plus display; which in my opinion is enough for any smartphone. The best part about all this is that the display is a properly full display without any iPhone X-esque notch to disturb the viewing experience. Paired to the dual-firing speakers and DTS X, that is immersive experience right there for you.
Camera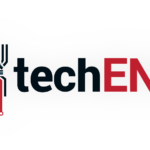 Of course any decent smartphone would have a camera. The ASUS ROG Phone packs two of them. Two 12-Megapixel modules in fact, the same as the ASUS ZenFone 5 series.
The camera software is also the exactly the same as the ZenFone 5 one. It even packs the same AI Scene Recognition software. Even the layout is the same. The only difference is that the camera module is arranged in a slightly different way.
As with the ASUS ZenFone 5 and the ZenFone 5 Pro, photos on the ASUS ROG Phone look as great as ever. The AI Scene Recognition works the same too so you get on the ASUS ZenFone 5 and ZenFone 5 Pro. That also means highly detailed photos with great colour profiles too. Not like the ZenFone 5 was any different.
Video recording can also be done in 4K like the ZenFone 5 and ZenFone 5 Pro. Overall, the camera is nothing to shout about and takes decent photos and videos. Very much like the ASUS ZenFone 5 series.
That is not to say that photos are bad though. Photos are great and videos looks as good as any 4K videos taken on any smartphones. Colours are accurate on the photos and videos looks detailed and great enough without additional colour editing.
The Gaming Phone to Get?
Well, if what you are looking for specifically is the specific smartphone that can do games at the best possible settings; yes, this is the smartphone to get. So if you are asking us whether or not this is the Gaming smartphone to get; it is a resounding yes to us. The X Mode, the overclocking on demand, the speed, the racy looks; it has all the gaming package.
Should you spend MYR3,499 (8GB + 128GB; up to MYR3,899 for 8GB + 512GB) on a smartphone that you need to rely on every single day? Well, that is a big question and a big ask. The only other smartphone that we think might fit the bill in that price range is the Samsung Galaxy Note9. That is a little bit more expensive though; you know that you are getting a great smartphone that you can use everyday and more.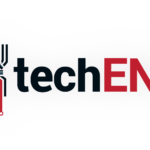 Do not get us wrong; the ASUS ROG Phone is a very capable device. It is one of the greats from ASUS; a very capable gamer device with all the right looks of one. It packs more power than potentially anything that is currently out there too. It might even be more powerful than the upcoming devices for at least one generation after the ROG Phone. ASUS even has a solution for heat management if you are afraid of that. With that kind of power too you can be sure that this device is a very potent all-rounder for everyday use.
However it is a very niche device; designed for a discerning gamer at heart. It's looks can never be taken seriously in a meeting room too unless you cover the RGB back – which defeats the whole purpose of getting the ROG Phone in the first place. There is even a whole slew of accessories pack that comes with it (worth MYR1,399) that turns it into an all-round gaming powerhouse.
The looks is not its only problem though – its heft makes it an issue to your pockets too. The device has a good solid feel to it but just a tad heavier than any other smartphones out there. Well, we can forgive that by blaming the cooling needs of the smartphone. The thickness is also a little bit of an issue though; it is thicker than even the biggest smartphone you can find in the market. We can attribute that to its cooling needs too; but the combination of the heft and thickness makes it a little handful to handle at times; especially with a slippery glass back. The Malaysian version gets the special ROG case to come with it; but that adds even more bulk to the already bulky device and the sharp angles are definitely going to ruin your jean lines. Plus you have to remove the middle part of the case if you want to use the Aero cool thing that comes with it.
Just because of that; I really would rather spend my extra money on the likes of the Samsung Galaxy Note9. That is not to say that this device has no place in the market though. If the Samsung Galaxy Note9 were not so good; we would have easily picked this device. Why? Because we love power, and this is the most powerful thing out there right now. By raw power, we even dare to say that it is more powerful than the Samsung Galaxy Note9 if you put it into X Mode.
---
Also published on Medium.