ASUS Cerberus Mech RGB
Pros
Good Looks
RGB lightinh
Custom light preset
Blue Keys
Good key feedback
Just enough key travel
Cons
Noisy Blue Keys
A little pricey
No Other colour option
No water/splashproofing
No Dedicated Multimedia buttons
No Palm Rest
Final Thoughts
The ASUS Cerberus Mech RGB is ASUS' latest in their gaming products series. The only current Cerberus product so far the mechanical keyboard is retailing at MYR520. The unit we got was a Blue Key unit with very distinct clicking noise and a mechanical feel to the keyboard. The Cerberus Mech RGB has a very defined, but softer than expected feedback as well; which is not a bad thing. Typing on the keyboard for extended periods is easy as it is very comfortable to type on, albeit the noise. Even the RGB presets are set in a touch of two buttons, not from a software you have to install on your PC. It could use some dedicated multimedia buttons instead of the combined function keys. It could also use an integrated palm rest as well to make it even more comfortable. Adding those though will add to the bulk of the keyboard making it a little less portable for all those important LAN parties. The ASUS Cerberus Mech RGB though is an excellent keyboard for both gaming and productivity.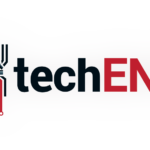 ASUS is one big brand. No, not in the reputation sense; in the sense that it has plenty of names, products, and brands under its name.
The Taiwanese giant has the ASUS Brand, Republic of Gamers, the ZenFone namesake, Strix and now there is the ASUS Cerberus. The ASUS Cerberus brand name sits with the highly coveted ASUS ROG brand. It is supposed to be the other gaming champion that comes out of the Taiwanese computing house.
Welcome to the Cerberus Mech RGB mechanical keyboard. The Cerberus Mech RGB is ASUS answer to high-end competitive gaming, or eSports. The Cerberus Mech RGB is made to be highly precise and accurate while still looking good with the RGB scheme.
Hardware and Design
The ASUS Cerberus Mech RGB has a very simple design actually. It has that super minimalist and basic look if you do not plug it in and power it on. In that case, it just looks like any plain black keyboard you can buy for MYR50. It is even void of any ASUS branding; until you see the Cerberus logo that is.
The thing is, this thing sets you back about MYR520; so it is not a basic keyboard you can buy for your parents. Once you plug it in though the price tag starts to make a little bit of sense. The Mech RGB comes with a braided USB-B cable with gold-tipped socket. The braided cables do feel like it would take a beating and so it does feel like it will last forever.
Once plugged in and powered up the keyboard lights up like a Christmas tree. Its lighting patterns is actually very similar to what you will get from other manufacturers like Razer's Chroma Products, or Logitech's Spectrum line. There are 4 light presets that you can have with the Cerberus Mech RGB. All of them adjustable from the keyboard itself without the need of a third-party software on your PC.
Being the basic layout it is, it does not have any dedicated multimedia button. Instead everything is cleverly integrated and shared with the top F buttons. Of course you still need the Fn Button to access the alternative keys. The exclusion of dedicated multimedia button also makes the keyboard's packaging much smaller than plenty of other keyboards of its class. Because of its size to the Mech RGB is more portable for that all-urgent LAN sessions and any sort of gaming tours you or your team might head to.
The MX Blue keys that comes with this unit makes that distinct Blue key sound that some might find annoying, especially when you type long emails or documents. You may not get annoyed, but your mates might. That pure mechanical sound though is always satisfying. The keys are easily removable too if you need to clean the insides or replace the keys with other sort of keys entirely. The WSAD buttons comes with alternative coloured keys if you want them to look different.
The layout of the keyboard, as basic as it is, is a little more cramped than usual. It does not feel very big, nor it tries to be. The keys, to my hands feels perfectly spaced out and has a good amount of travel. That said, typing on the keyboard for extended periods of time does not make your fingers feel like their cramping up. The only issue with it is the Mech RGB is the lack of a palm rest. That made the keyboard feel higher than what is comfortable. You can, however buy aftermarket palm rests to remedy that quickly. There is also a built-in kickstand at the back that increases the typing angle if you like.
Performance and Features
The most important function that a keyboard needs to do well in is for typing emails and documents. In that department, this beastly thing does those very well. As mentioned, the keys do have just enough travel and feedback to let you know that you are hitting the buttons. It does not punish you for typing or hitting the buttons a little harder than you should. Its anti-ghosting feature helps too in the department. That means you can type as fast as you can without worrying whether or not the button registers.
The main purpose of this keyboard though is not to type your long work emails that you need to submit to your client later in the afternoon. This is meant to type your short notice resignation letter, and owning that LAN party and look good doing it.
In that front we are happy to report that the keyboard does well too. The Blue keys have a very distinct feel to each click which is great. You know when each button is being pressed or depressed. That 'click' feel also tells you that you have already engaged the button which eliminates that problem when you hit a button extra hard while still not doing anything to the input. Anti-ghosting also means that you can hit as many buttons as you need in any gaming or competitions situation while maintaining your fingers in whatever position we needed to be on while gaming.
It does not however improve your DOTA 2, or League of Legends, or PUBG, or Overwatch skills though. Those still take practice, time and experience to be good at. But it did make each of your gaming session feel a little better. It does make each of the sessions feel easier to get to. Frustrations may not be less than before but the direction of that frustration changes from hardware to your skills instead.
The Three Headed Beast
The Cerberus Mech RGB is a great keyboard for both gaming and also for everyday use. It may not look like a professional keyboard that belongs in a corporate setting but you can turn the RGB lighting off and make it look proper. Typing and gaming on it is comfortable except for the fact that it does not have a palm rest.
If you have a room-mate, you might want to consider something else or get a different key type. The Blue is quite loud if you are in a closed environment. If you do have your room to yourself and you like some definition in your clicks though, the Cerberus Mech RGB is perfect. The size of the Cerberus Mech RGB is not exactly big as well so you can even call it portable. But then there is the cost.
It retails for about MYR520; which is not exactly a little bit of money. As keyboards go, you can get plenty cheaper gaming and mechanical keyboards. At this price point too you might expect that it comes with a proper palm rest. It does not though – for portability purposes. It is not some weird unique shape either so you still can get an aftermarket palm rest, which I do recommend.
If you are a serious gamer though, and you would want to bring your own keyboard around this could be what you are looking for without breaking the bank. It works perfectly fine anywhere you bring it to. As long as you do not play your games underwater, this is the perfect keyboard companion.