When you build a gaming rig, one of the most ignored, but quite a crucial part of your build is audio. The reason to that is because every single PC builder out there focuses on speed, graphics, speed, and more graphics. Audio, though invisible, is one of the main components of immersive and great gaming experience too. It is one of the most overlooked parts though, if you think about it.
Most of the time you will budget for a gaming motherboard, a gaming GPU, some real powerful power supply unit, a great big and fast storage, plenty of RAM, and a really nice chassis to put everything in. Then you spend your money on a nice display, and a nice keyboard and mouse to complete the look. But you forgot something very important; how are you hearing the audio?
That is when you skim on the audio part. You make do with the audio driver from the motherboard itself, you get a cheap 2.1 speaker system, or you get a cheap headset just to get some sort of audio from the games. Most of the time too they are not great.
Then there is another issue when you get your peripherals; cables. Sure; cabled peripherals especially for gaming responds much faster. But wireless technology has come a long way. Bluetooth responds nearly instantly now too so it is not like you are getting any sort of losses when you get Bluetooth powered things. Plus they help with cable management by having no wires to work with at all; just a change of battery from time to time. So why not get a Bluetooth headset while you are at it.
This leads us to another problem – price. Great headphones does not come cheap. Great Bluetooth headphones are even more expensive. There might be a solution to that though with the Alcatroz X-Craft HP Gold 5000 wireless gaming headphone. It is Bluetooth powered and is built for gaming. It sets you back about MYR99 which is not a lot of money. Is it any good though? Come, let us find out.
Hardware
Alcatroz is a fairly new name to gaming peripherals. That does not mean that the brand does not know what they are doing though when it comes to their products. The X-Craft HP Gold 5000 comes with large 50mm audio drivers to deliver maximum power to its listener. It even comes with a noise cancelling mic for both audio conference and in-game voice chats. Most of the build material is plastic coated with some soft-touch material which is nice, but it is a little light and feels a little cheap to the touch because of its weight, or lack of.
Being light is good though, it means you can wear it for longer periods of time without feeling too strained. The cushioning material is a PVC type material which means there is less ventilation especially since this is an over-the-ear headphone, that also means more heat and less comfort. The padding feels solid and can last a long time; but that also means it may be a little too hard for some people. We do however like the RGB LED that this comes with, well we will not be wearing it out on the streets because it can actually be quite gaudy and you cannot switch it off via any sort of app (we tried).
Design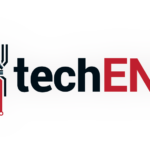 As mentioned the Bluetooth headphones comes with RGB lights in the driver casing that is shown through the intricate detailing of the case itself. We would say that this looks like it means business with that whole digital, circuitry type design with the X-Craft logo there. The microphone is stuck to the headphone's left side, as with any other headphones, and it is non-detachable. The stem is a soft, adjustable type though so you can still stow it away by just pushing it to the headphone cup case.
We feel that the chromed 'X' design integrated to the adjustment band is a little clever. We do like subtler branding on products though so we tend to stay away from that sort of stuff. Wearing it in public will definitely make you stand out, it may not be in a good way though. There are no folding options though which means that you have to stuff it the way it is and it would take up plenty of space in your bag. Either that or you wear it around your necks or head. Either way, it is not something commonly seen in public.
It charges via a microUSB port on the left side of the headphones. The microUSB  port is used only for charging, you cannot use it to connect to your PC for any other purpose, not that we know of anyway. There is no way for us to adjust the settings on the headphone as well which we found quite annoying. If you want to leave the lights off, you would have to use it via the 3.5mm jack provided in the box. There are some knobs for volume control, music play/pause, previous, and next but we could not get it to work; small issue this.
That said the black colour with the LED lighting does match plenty of gaming set up these days with the likes of ASUS ROG Aura Sync, or even Razer's Chroma. That also means that it looks at home with your home gaming set up or even your gaming laptop with that RGB LED backlit keyboard. If you are trying to go after a more professional look though, this is not your headphone.
Comfort
As with any other over ear high-end personal audio solution the Alcatroz X-Craft HP Gold 5000 has padding on the earcups and the headband. The padding are a little hard but there is enough give in the cushion material that it is not uncomfortable. The plastic does feel a little flimsy but we do understand that a little flex is needed to fit all types of head size and shape. The cushion cup feels a little small though despite having small-ish ears, we do find that a little annoying from time to time. The soft touch material makes the headphone feels a little nicer to the touch but it does not do much in terms of function.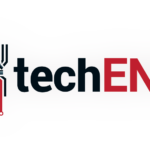 As we said earlier this thing is light. It made with plastic overall though so there is no surprise there. Its lightweight construction however helps plenty with long gaming sessions or even long hours of listening. You barely feet the headphones at all if not for the tougher padding.
We also mentioned that the padding is made with a PVC type material which does not help with ventilation. In that department, it does get a little warm after a little while. If you are in a well air-conditioned room though it may not feel that bad. If you use it in wireless mode it will last you up to 5 hours though so you really do want some comfort there.
Overall though it may not be what you call extremely uncomfortable. The clamping is just at the right pressure to make sure your head is still in the same shape even after 13 hours of using it. The padding is a tad on the tough side but it is not impossible to work with. The lightweight design helps relief some of that pressure from your neck in long hours of that important Dota 2 match-up.
Specs (Driver)
Type
Closed Dynamic
Driver
50mm
Frequency Response
20Hz-20,000Hz @44.1kHz Sampling

16 oHm

108dB S.P.L. Sensitivity

Connectivty
Bluetooth 4.1

3.5mm headphone jack

Battery
Approx. 5 hours
Features
RGB

Built-in Gaming Microphone
Performance
At MYR99 you should not expect the Alcatroz X-Craft HP Gold 5000 to produce sound like the MYR1,000 Senheisers, or MYR500 Razers. We are impressed however with how long the battery lasts. It lasts even longer than most gaming laptops these days in gaming conditions which is a bonus.
Paired to your smartphone it can be used as a headphone for your phone conversations too with the built-in mic. Did we mention that the mic is also a noise-cancelling mic? That also means clear calls all the way for us when the connection is strong and when the network does not fail you.
Sound Quality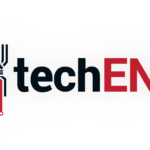 There are no surprises in this department, really. It does not sound like a Sony WH-1000XM2, because it is not an Active Noise Cancelling headphone. But for MYR99 you do get your worth of headphone.
The sound this produces is a little bassy, meaning the lows on this is actually quite strong. In that sense, if you are looking to enjoy music for long hours on this you might want to reconsider. Because of the driver's tuning it is a tad to muffled for us. The highs and mids are hidden somewhere in there and can be found with a third-party equalizer. It may still sound a little muffled after that though.
Where this shines is in gaming and in-game voice chats. The noise cancelling mic makes your voice sound as clear as day to your teammates in the heat of the battle. But the set-up also allows you to hear your teammates loud and clear in return so this shines when it comes to team games like Dota 2 or even PUBG.
If you prefer to play single player games it works too. The sound is a little bass heavy so explosions do sound a little bigger than it really is. Other sound effects sound a little bigger too in that sense. That is not to say that the sound quality is bad though, it is decent for its kind of asking price.
It is not an active noise cancelling headphone so chances are if you put your volume low enough you can hear the outside world, albeit slightly muffled because it is an over ear headphone. We do appreciate that there is a 3.5mm jack and stereo cables included with the Alcatroz X-Craft HP Gold 5000 though so you still can continue using the headphone even when the battery is flat. Of course its long battery life is a saving grace as well.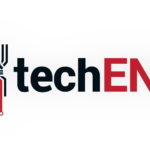 While on wireless connection too the listening experience is great thanks to Bluetooth 4.2. We cannot say that it is free of interruptions or interference because we did experience some. That happens more often when there are plenty of overlapping WiFi signals or even other Bluetooth devices around. It does not happen too often to make it annoying though, most of the time the connection is pretty much stable and seamless save for some delays in the headphone receiving the Bluetooth signals, which does not happen very often either.
When plugged in to a smartphone without it being turned to battery power the sound might be a little weak. That is not the fault of the headphone though. The issue with plugging two 50mm drivers into a smartphone is that the smartphone itself does not pack a powerful enough amplifier.
Battery Life
That brings us to talk about the battery life. The best way to use the Alcatroz X-Craft HP Gold 5000 is leaving it in Bluetooth mode. In that mode you get about 5 hours of continuous use which also means it will last longer than your laptop when you game with your laptop unplugged. Even your smartphone might not last that long with multiple games of PUBG mobile.
Of course when you do compare it to something like the WH-1000XM2 this does not look like it has nearly as much battery life as the Sony. You have to take into account the RGB lighting that this includes though, that is where the battery life is being drained. The battery is actually quite tiny too, 300mAh to be specific. That helps keep the headphones as light as possible too. On the bright side too this is not some headphone that you might carry around out and about that often, or ever which means there is always a free charging slot for the X-Craft HP Gold 5000.
Features
The Alcatroz X-Craft HP Gold 5000 is a simple headphone. It is literally just a plain headphone with Bluetooth 4.2 connectivity, nothing more. Well nothing more except the RGB lighting that this comes with. There are no programming software for the RGB lighting for the X-Craft HP Gold 5000 on PC or even smartphone which also means you get what you get. You cannot adjust the brightness too; you really get what you get. The only way to turn it off is to either not use it or plug it in via its 3.5mm jack.
There is nothing to scream about as well when it comes to its wireless connectivity. The Bluetooth 4.2 works like it should in any standard Bluetooth device. It does not have that program to boost the signal for a more stable connection though so you do have to keep your connected device relatively within 3-4 Metres of the heaadphone for a clear, nearly uninterrupted listening experience.
Connecting to the headphone is not exactly rocket science too. There is no NFC on the headphone though which means also that you cannot do a one-touch connect on the headphone like plenty of NFC equipped headphone. Connecting to the headphone is pretty much the standard, straight forward process of pairing a Bluetooth device to another; nothing special here.
Should I Get It?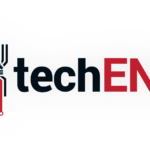 It is really entirely up to you if want to spend your money on this. To us, we would rather splurge a little more on something from Shure or even an entry-level Senheiser which might serve the general purpose better. Of course those are wired headphones with no wireless options. The usual prices of Bluetooth headphones are from MYR150 onward. Those are entry-level headphones too, which also means they may not be that great to start with.
This will set you back just slightly less than MYR100, well MYR99 to be exact. At that price, it is not expensive – it is actually pretty cheap. For that kind of price the headphones do not sound too bad, not way above what is expected of it but not at all short of it. These things made them sound like a good deal now.
The issue is this is one headphone you buy only when you are on a tight budget. If you had planned for your gaming PC you would have gotten something better with more money. So obviously when you come to look at these, you are on a tight budget.
If you are on a tight budget though and still want something fancy this is one of the more compelling offers out there. Sure it does not have a third party app to control its functions and RGB lighting. It still looks and plays the part of a reliable headphone built with gaming in mind. It does not sound like the best there is too but at the price your choices are limited anyway. In that sense this is one of the better and more value for money choices.
Would I get it? Not really, if I have the choice with more budget. It does work for me as a piece of secondary hardware when I do not have other headphones in reach. Only for that reason though I might just get it.
---
Also published on Medium.