The gaming PC industry is a big one. It is, we have said it a few times before and we are going to say it again. They would be; they are multipurpose in nature, and so focused at the same time. You do not just use your gaming PC to play games, not all the time. You use your gaming PC to still browse the web, watch your YouTube shows, even Netflix on it. But your gaming PC can also double as your workstation if you are a designer, if you use plenty of 3D work, or even if you work with videos a great deal. They still cost cheaper to build compared to behemoths with specific CAD capable hardware. Of course, those machines work better for industrial work. The performance of a regular gaming PC though is quite acceptable and more than enough in most cases.
The gaming notebook PC, of course, is even a bigger thing than the gaming desktop rigs. Gone are the days of needing to bring your large monitor, heavy desktop tower, a separat keyboard, and a mouse to your friend's house for a LAN party. Now you just need to bring your backpack filled with all the stuff you need for a LAN party. You just need an extra mouse and a pair of good headphones to couple with your gaming notebook PC and you are set. If you do plenty of media editing work on your gaming notebook PC, perfect; you can work anywhere and anytime. Which boss does not want that?
Of course, there is the problem of gaming notebook PCs not being powerful enough compared to a proper gaming desktop PC. A desktop PC is always better, they say. Well, at least, in our experience until now.
Sure, the previous generation GPUs and CPUs had to be tuned down on a laptop PC. That is mostly for battery saving purposes and heat management. With the new generation Intel and NVIDIA chips though, power consumption is not too big of an issue. Heat would still be an issue, but there is a solution for that right? More fans. That would add to the bulk of the laptop PC though. Or so we thought.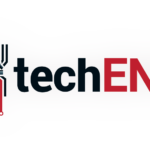 The new generation Intel chips and NVIDIA GPU chipsets comes in time for manufacturers to come up with new cooling solutions and fan design. The Acer Predator Helios 300 is one of those gaming notebook PCs. Less space, in this case, does not have to mean less performance. The question now is; is it worth its asking price, and is this the one you should buy within a market so saturated by competing products that are specced similarly?
Design
In this department, the Acer Predator Helios 300 did not get any fresh updates in terms of looks. It looks pretty much similar with the older model it replaces, which was also aptly named the Helios 300. So in that sense, they have not bothered to do anything then. The only noticeable visual difference? The highlights has turned blue instead of remaining in red.
That may not be a bad thing though. That also means that the build quality stays great. Yes, there is a lot of plastic and it does feel like it weighs slightly more that before. That does not mean that it is a shoddy thing in anyway. It is not that thick to begin with too, so maintaining that thickness is still pretty good, considering that this thing is touted to be able to cool much better than the older model.
This slideshow requires JavaScript.
Maintaining the same look does not mean that the device is looking worse off too. The previous Acer Predator Helios 3000 was in no way a bad looking thing. It still maintains that great handsome and clean look as before, less "look at me!", more "hello there". The clean lines are less showy than other gaming notebooks out there. They look more muted, more modest. That also means it does fit in any work environment while offering a lot of power to crush the next person in a DOTA 2 match (provided your skills too of course).
The only indication that this means business in games, other than the blue streaks and Predator logo is the chiseled jaw on the body. Still, this thing is more about subtlety than raw showmanship. We like that in a gaming notebook, because we want to take them to the boardroom for presentations too, we need them to look like business rather than something you can use to mince meat.
The vents remain in the same places and largely unchanged in size. the only thing that changed, other than the colour is the actual fan that sits behind the heat sink fins. The new fan blade design is supposed to make cooling even more efficient and effective than before. Then again, you do not really see this changes on the notebook itself. You feel that more than not.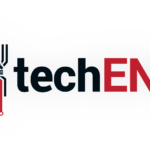 The construction of the notebook is mostly plastic. The only part that felt nicely aluminium was the top of the clamshell and the keyboard plate inside the clamshell. While plastic makes the product look and feel cheap in some parts, it does help with the weight, or the lack of it. Thanks to the use of plastic, they managed to keep the notebook weighing less than 2kg, which is quite bearable if you need to carry it around all the time.
Hardware
There are several specs that came with the Acer Predator Helios 300 for 2019. The one we have here has a mere 512GB in SSD, but still enough to work with. If you really want, you still can get an HDD to be plonked in. It packs a 9th Generation Core i7 paired to an NVidia GeForce RTX2060 at that too, which means it is no slouch. Topping them off is an 8GB RAM, just to make sure that it can run all the heaviest applications. You might want to add another 8GB stick to the PC though, just so that it can do that much more.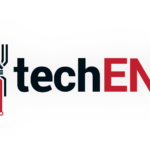 Of course, specs like this is even worthy as a video editor PC. The RTX is supposed to be able to handle 4K graphics better than before and we did run some 4K video through the Adobe Premiere Pro program with ease, albeit still a little slow. Things render and previews smoothly though, testament of the amount of power available in the RTX 2060.
Specifications
Processor
Intel® Core™ i7-9750H 2.6GHz
RAM
8GB SDRAM
Hard Disk
512GB SSD Intel Optane Memory (256GB as tested)
Graphics Processing Unit
(GPU)
Nvidia GeForce RTX2060 with 6GB GDDR6 VRAM
Display
LED-Backlit

15.6″

FHD (1,920 x 1,080 pixel)

144Hz

3ms

Operating System
Windows 10 Home 64-bit
Battery
3815mAh 4-cell lithium-ion battery
Connectivity
Wi-Fi 802.11 ac

Bluetooth 4.1

3x USB 3.0 port

HDMI

Camera
HD Webcam
Features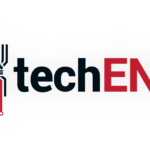 There is not that much that is different from the old Predator Helios 300 to the new one. If you put them side-by-side and you cover the colour accents on both devices, you might not be able to tell them apart even. The only differences here are the newer processors, GPU, and cooling vents. Oh, we forgot to mention too about the newer display they run on the Helios 300.
Since speed is everything now, the Predator Helios 300 has a 3ms response time display with 144Hz refresh rate. No, not 4K resolution. It displays at a still glorious 1,080 x 1,920 pixel resolution. No, it is not meant to be used as a design studio's go to display, but it is still good enough to enjoy plenty of games. The refresh rate helps with that smooth graphics too.
Heat is managed by the same sort of vents and heatsink design from the old notebook. There is a new 3D blade design kept within the body of the Acer Predator Helios 300 though. It is supposed to be a little bit more efficient in cooling than before and quieter. In terms of noise, we think that it is pretty quiet. Expecting a gaming PC to be quiet though, is like asking a baby to never cry. When we say quiet, we mean bearable. It is manageable and can be covered by using a good pair of earphones or headphones. It goes out mostly from the back too, so if you are sitting on a smaller table and your friend is right in front of you, they might feel it.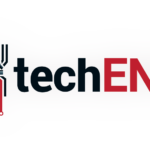 Still, it does cool quite efficiently. Heat feels less pronounced than before and the build up feels slower than before too. That is mostly thanks to a newly redesigned blade its serrated edges. It apparently allows the fan to move a little faster and manage the air better, cleaner. The serrated edges also supposedly reduces the noise it makes when it spools. Who says aerodynamics are not important?
The heat can mostly be felt on the top part of the keyboard because that is where all the processors are. Thanks to the new heat management solution, you never felt like your finger will melt when you type or use the keyboard for extended periods. That brings us to the keyboard on the Acer Predator Helios 300, which is an RGB keyboard now instead of a static LED. We love RGB lighting of course. What we struggle to like though is the typing feel of the keyboard.
The feel of the keyboard is not what you call bad. In some ways, the keyboard feels fine in most cases; we are a little bit spoiled with mechanical keyboards and the standards of Lenovo and Thinkpad keyboards.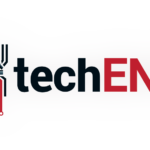 The keyboard has a very soft feel to them; soft, but prominent click. It is not too hard on the fingers too so you can type for a long time. While that may be a good thing, most of the time the keyboard feels a little mushy with not enough travel. To be fair though it is not Acer's issue, it is an issue with nearly all the notebook PCs you can find in the market currently.
Do not get us wrong though. We are in no way saying that the keyboard is bad, it is not great but it works. We may not like typing on it for a long time but gaming on it is still quite acceptable.
The unit we had was not built with Killer WiFi receiver. If you get yours now, the Acer Predator Helios 300 comes equipped with Killer WiFi adapter. That also means that you get to hog your home WiFi all for yourself. Really, that was what happened the last time we had something with Killer WiFi in the office. It killed WiFi for everyone else but you. That also means more stable internet connection for you though.
Performance
To keep the Acer Predator Helios 300 trundling along is a 9th generation Intel Core i7. To be specific, an Intel Core i7-9750H clocked at 2.6GHz. Alongside the powerful processor is a very commendable NVIDIA GeForce RTX 2060. They pair those with an 8GB RAM.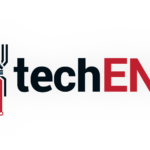 While 8GB may seem a little small for a gaming rig, we can assure you that it is quite adequate on the Acer Predator Helios 300. Of course, you might want to add another 8GB of stick to the notebook as we mentioned to make the experience even better. Even if you do not though, you are not missing out that much. Still, I would add another 8GB to it; personal preference.
Editing 4K videos on Adobe's Premiere Pro may not be the smoothest video editing experience, but it is still acceptable. Even After Effects work does not take forever to load and render thanks to the powerful RTX 2060 GPU.
Of course, the main thing to do with a gaming notebook is to game. We played various games on it. One of the games we loaded on the notebook is Assasin's Creed Origins and that played smoothly, really smoothly. Then again, Assassin's Creed Origins is a two year old game so the RTX should handle it with ease. Of course, we did not run it on ultra settings though. Most of the settings are kept to high.
Battery Life
Gaming notebook PCs are never really known for their battery life. In fact, if you do have a gaming notebook PC, you never really expect it to last for more than 4 hours. The Helios 300 does about that long on its own built in power source. We have gotten about 4 hours on the Acer Predator Helios 300 once, but we could not really replicate it later on. Still, 4 hours is good enough for us to push out an article or two when we are away from the charging ports.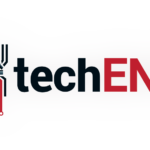 Of course, compared to an average notebook PC that is built for maximum productivity, the 4 hours battery life is quite abysmal. Mind you though that I have plenty of tabs on my browser open at most times, that would eat into the battery life quite a little bit. Most of the time I work remotely too, I have multiple app open at the same time. I am pretty sure if I only have a tab open and run nothing else, we probably could extract up to 6 hours of battery life. Compared to an average gaming laptop though, it is quite respectable. You might not want to game on battery power though, you might want to start looking for a charging port in less than 2 hours depending on the games you play.  'This War Of Mine' took out less than an hour of the 4 hours or running time.
This is not something that is mentioned plenty but it is something significant in our minds. The topic of power bricks. Most gaming notebook PCs comes with huge power bricks that takes up a third of the weight in your gear bag. Not in the case of the Acer Predator Helios 300 though. The power brick is not as small as the power bricks that comes with the regular notebook PCs these days. It is not as big as the regular gaming notebook PC's power brick though. It is not half as heavy too, we really appreciate the lack of weight here. It makes the Helios 300 that much more portable.
Display and Sound
Whereas the older Helios 300 comes with a regular Full HD display with a maximum refresh rate of 60Hz, the replacement that we have here has a refresh rate of 144Hz. The doubled refresh rate does wonders for any games you play on the Acer Predator Helios 300. Well, thanks to the NVIDIA GeForce RTX 2060 you can take advantage of the 144Hz refresh rate in most games if you set them properly.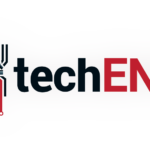 Of course, games look better and clearer than ever with 144Hz. At 144Hz, multiplayer shooters look as smooth as ever. If you are playing these games competitively, you will not miss any small detail that will help winning the games. Yes, competitive advantage for the win.
The Full HD IPS display does not disappoint in other areas of entertainment too. Movies look great and detailed on the 15.6-inch display. The LED backlit display also helps with brightness in the brightest of office environments. I sit pretty much directly under the light fixture, so go figure.
If you are going to use it for Adobe Photoshop or Premiere Pro, you might want to get another more colour accurate monitor to hook it up with though. Yes, the hardware is powerful enough to handle any of those software. The display however, is not the most colour accurate display you can find for that kind of visual work. It is still better than my Lenovo Y700 IdeaPad though. Still, if you absolutely have no choice but to use the display, it is still workable enough – not the most accurate, but it is still better than nothing.
Acer Waves NX
The Acer Predator Helios 300 comes fitted with stereo speakers that is placed on either side of the body panel. They are both pointed towards the table to take advantage of the surface it is sitting on to amplify the noise. Either that, or absorb and defuse the speakers if you put it on your bed.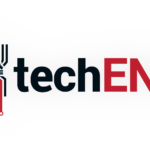 While I would still prefer the JBL speakers that I have on my Lenovo IdeaPad Y700 (then again, I prefer that over a lot of speakers on notebook PCs), the Acer Waves NX speakers are performers in their own rights. They are not the loudest speakers in the market but loud enough, in my opinion anyway. At maximum volume, there is no noticeable crack or tear in any audio we played through it. It is also loud enough to mask the fan noise that will inevitably be produced while you game, or put your fan settings at the maximum. Still, the fan noise is bearable and not all that loud anyway.
While every other manufacturer out there ships their PCs with their own audio amp technology, we have to say that the Acer Waves NX is one of the better ones to be in the current market. Somehow their amp technology cleans up the audio and amplifies the speakers clearer and louder than other manufacturers. Of course, this might be due to the choice of drivers used in the sleek body of the Acer Predator Helios 300.
The Acer Predator Helios 300 – Cooler That Most
The Acer Predator Helios 300 that we tested with 256GB storage is not on sale anymore. The closest we can find is one with 512GB SSD and a Killer WiFi as extra equipment. That will set you back MYR 6,199 on retail. You might be able to get better deals in Lowyat Plaza if you look hard enough.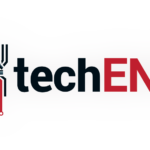 The Acer Predator Helios 300 will be more expensive than a Lenovo Legion Y540. There are some trade-offs too if you get the Acer instead of the Lenovo. The Lenovo is fully aluminium clad, which feels and looks more premium somehow. Slightly more boring, yes, but premium. The problem with full metal construction is always weight though, so the Lenovo Legion Y540 is heavier than the Acer Predator Helios 300, quite a bit heavier. Even the power brick for the Lenovo is much bigger and heavier than the Acer Predator Helios 300's one.
On the Acer Predator Helios 300 you are getting a premium gaming experience with an ultra-fast display with great refresh rate. Not to mention that MYR 6,199 also buys you a very pretty RGB keyboard that works well in any use case. It is also one of the quietest gaming Notebook PC I know in the current market thanks to the new design of the AeroBlade 3D cooling fans.
In that sense, while MYR 6,199 is a lot to ask for a notebook PC, the Acer Predator Helios 300 that we tested feels like one of the best options to go for in the current market. It is a versatile machine and is light enough to be set up anywhere. It would be a formidable hardware that fits into any LAN parties or even meeting rooms. It means business. If I had MYR 6,500 to spend on a gaming PC, this might be the one that I spend on.