*DISCLAIMER: This is a paid advertorial by Samsung Malaysia Electronics Sdn. Bhd. It does not reflect the opinions or views of the techENT editorial board or writers. *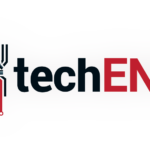 Our world today revolves around a single device, the size of our palms we fit into our pockets. We do everything on that little slab of glass and aluminium; especially entertainment. It is funny; why? Because 15 years ago, something like this is quite uncommon. The most people use their handheld devices then was for music. It is a very different world today.
At the time when Smartphones starter to become a thing, the average smartphone display ranges from 3.5-inch to 3.8-inch. 4.0-inch was considered to be larger than life already. Ever since the introduction of Samsung's 4.0-inch Super AMOLED panel on the Samsung Galaxy S smartphone displays tend to get bigger and bigger over time. That also means smartphones get heftier over time. Of course we see thinner devices everyday with the progression of technology and in the name of keeping the size to a reasonable size.
There is a limit however to how big displays can get for a smartphone. Samsung keeps pushing the envelope too with their new Tab S at the time with a 7.0-inch display. It could function as a phone too, which looked really ridiculous. Of course that did not work, so comes the Samsung Galaxy Note with 5.3-inch display and a Stylus.
A larger display means you see more and you see them clearer. Of course the first things you might think of when you see the Samsung Galaxy Note when it was first introduced was watching more videos on the go, or even reading a book.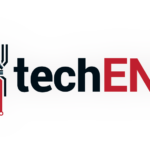 What is even better with the Samsung Galaxy Note series is that the display gets bigger over time but yet its package does not. Which also means it still stays portable and pocketable wherever you go. But the new Samsung Galaxy Note 9 does one better.
The Samsung Galaxy Note 9 is technically the largest Samsung Galaxy Note in the series with a whopping 6.4-inch display. That 6.4-inch display though can turn to a 27-inch, or 32-inch, or 39-inch, or even a 50-inch display when you want it to. How? Welcome to Samsung's Desktop Experience, DeX in short.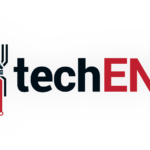 DeX opens up a whole new possibility for entertainment. Unlike the previous generation DeX as well you can get it to work on any display with HDMI display via a USB Type-C to HDMI adapter cable. It is as simple as plug-and-play. Of course it can work on a projector as well, technically speaking.
If you do plug it into a projector though, you can get a 100-inch display for your Samsung Galaxy Note 9 and binge Netflix all night long via the display. Imagine that, watching the latest episode of Luke Cage on a 100-inch display that is powered by your smartphone. Even better if you have a portable projector.
But that is not all as well. You have a 50-inch television at home with no Netflix, or iflix, or YouTube functionality. As long as it has an HDMI input, you can watch your favourite shows via DeX just by connecting a simple cable. You can even control it from your Samsung Galaxy Note 9.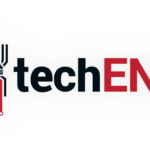 What if you only have a PC monitor, upgrading your PC is costly; and you definitely do not need another device to carry around for work and entertainment, so you will not buy a laptop. The Samsung Galaxy Note 9 with a USB Type-C to HDMI cable is your answer. All you need to do is plug it in and run whatever you can imagine.
Entertainment does not stop at just binging the latest season of Game of Thrones though. You inevitably would have games on your smartphones. One of those games could be the brand new Fortnite for Android (currently in Beta and exclusive to Samsung Galaxy devices). Looking at the 6.4-inch display may be great, but it does not beat a full screen on a 27-inch gaming display for example. You can even get the Fortnite to play on your home's 50-inch television set for crying out loud, with audio and everything. The Samsung Galaxy Note 9, in that case becomes the controller. That, or you connect a Bluetooth gamepad to the Samsung Galaxy Note 9 and it becomes a gaming console. That gaming console fits in your pocket mind you so you can play it anywhere you find a display.
With the Samsung Galaxy Note 9 entertainment is just a fingertip away at any time. With DeX capabilities, it is just an HDMI cable away from fully immersive entertainment. It does not just serve you well as you are commuting, you can continue that fun at home just by connecting a cable to your TV, projectors, or even PC monitors. The Samsung Galaxy Note 9 with DeX is not just an entertainment powerhouse, it is everything you need in your pockets.
*DISCLAIMER: This is a paid advertorial by Samsung Malaysia Electronics Sdn. Bhd. It does not reflect the opinions or views of the techENT editorial board or writers. *
---
Also published on Medium.