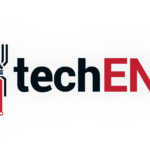 We've all watched movies and awed at the spectacle that they create. A big portion of that magic is actually the way the scene and movie sounds. Building tension, creating solace and even that pull at your heart strings, that's what sound design is all about. No one knows that better than, Imaginex Studios. The company has been in the sound design industry for over 20 years and they've been recognised for their contributions to multiple award winning productions from movies to games around the world.
The company takes its expertise to the world with the introduction of their new sound library, Sounds Like Asia. With the introduction of Sounds Like Asia, the Imaginex Studios opens up a new platform to offer the unique sounds of Asia to film makers and content creators around the world. The library will launch with an initial 30,000 sound files which will allow creators to bring authentic, true to life Asian ambience to their productions. The platform will allow creators and film makers to search, purchase and download the files 24/7.
Sounds Like Asia features professionally recorded audio of authentic, true to life sounds that encapsulate Asia. In addition, the library also includes Malaysian atmospheric and ambient sounds as well as sounds created by the studios in-house foley team such as crisp foot steps, and other subtle sounds of movement. A big part of their library also includes ambient sounds of the hectic Asian urbanscapes, ethnic musical instrument pieces and even the sound of the iconic rain-forests; all meticulously sourced and recorded by Imaginex Studio's sound engineers.
The audio library was conceived as a response to the hurdles faced by Imaginex Studios. Raja Ahmad Shaidaley explains, "There are great sound libraries out there, but few meet the needs of building unique Asian sound environments, which is ironic given that we live in Asia! So we figured, let's build this ourselves, and offer it to the world."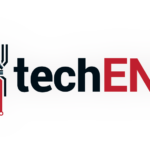 With a strong base of over 30,000 sound files sourced from the hustle and bustle of Malaysia over the course of a year, the Shaidaley and his team hopes to expand the library to include more of Asia's iconic soundscape.  Shaidaley also expresses his hopes that Sounds Like Asia will allow creators and film makers to finally include unique, authentic Asian sounds that match their visual ambitions.
The Sounds Like Asia project was undertaken with the financial backing of the Malaysian Communications and Multimedia Commission (MCMC) through the Creative Industry Development Fund (CIDF).
Source: Imaginex Studios
---
Also published on Medium.