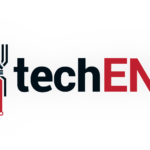 The Zenwatch 2 was announced by ASUS this month. Part of Android Wear, the smartwatch will be available in Europe on October 2nd onwards for the price of €149 (USD$167.40/MYR709.61).
"We're excited to continue our collaboration with ASUS on ZenWatch 2 and help deliver a compelling product with sleeker design, extended battery life, and a responsive user experience. We are extending the benefits of our Snapdragon 400 processor to wearables and working with customers such as ASUS to bring cutting-edge devices to consumers."
Powered by a Qualcomm Snapdragon 400 processor, the watch will be able to be paired with Android and iOS devices. It features voice command and is available in two sizes. It's customisable in the sense that it is available in three stainless-steel case colors i.e. Silver, Gunmetal and Rose Gold with 18 different strap material and combos to choose from. Interested buyers can choose from a rubber strap available in Blue, Orange, Red or Taupe, a leather strap available in Khaki, Brown, Gray, Blue and Orange or a stainless steel link bracelet available in Silver, Gunmetal or Rose Gold. If that isn't bling enough for you, you can opt for the premium collab ASUS had with Swarovski. They managed to give you an option to buy a leather strap with a diamond pattern accented with Swarovski crystals.
Users can download the new FaceDesigner smartphone app when they get the Zenwatch 2 so that any user can create a customized watch face. The Zenwatch 2 also serves as an activity tracker. It comes with a build in pedometer so that users can count their steps and if you want to track your fitness goals on your watch, all one has to do is get the redesigned Wellness personal activity manager smartphone app to do so.
Physically, the Zenwatch 2 has a slightly curved design to give it its sleek feel and is made from Corning Gorilla Glass 3 for protection against scratches and damage.
Powered by the latest version of Android Wear, ASUS ZenWatch 2 is a smart assistant for Android and iOS smartphones that provides wearers with a convenient, at-a-glance view of incoming calls, messages, notifications, and other important information without having to remove their phone from their pocket or bag. ZenWatch 2 comes with a wide-range of software features, including ASUS ZenUI apps, Business Helper, FoneHelper, Remote Camera, and ZenWatch Message. ZenWatch 2 introduces Business Helper, a suite of features to assist wearers with common business-related tasks, such as checking their agendas, managing email, and viewing their call logs. In addition to Business Helper, ZenWatch 2 comes with an improved version of FoneHelper, a collection of features — including Quick Settings, Cover to Mute, Unlock My Phone, and Forgot Phone Warning — designed to provide a more convenient and enjoyable smartphone experience.
Let us know what you think of the smartwatch in the comment section down below. Are you a Yay or Nay for the ASUS Zenwatch 2?
Source: ASUS