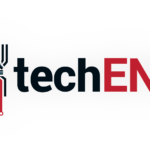 Say hello to the Moto 360's successor! The Moto 360 (2nd Gen).
The design has been redesigned this time around. The new addition are now the lugs and the brand new polished bezels. Also, you get the new release bands that allow users to swap between leather and metal bands easily. Users can customize their very own Moto 360 in the Moto Maker design studio and get their creation in a few days.
Of course, since the device is powered by Android Wear, users can expect the whole experience of receiving notifications from their smartphones directly to their wrist. You can respond to messages with your voice and even start your Ford cars with the MyFord mobile app on your smartwatch. The Moto 360 is WiFi-enabled, keeping you connected even if your phone is out of Bluetooth range. The new Moto 360 exclusive Live Dials also make it easier for you to dive into the apps you use most with shortcuts right on the watch face.
For a healthier life, users can use the Moto Body which is basically a fitness feature of tracking steps and calories as well as heart rate. It will use the data to tell you how to improve your lifestyle.
Users can opt for the Moto 360 sport which a fitness enthusiast's dream! Users can leave their smartphones at home and use the built-in GPS on the watch that accurately tracks your speed, distance, and pace, while a heart rate sensor tracks other important vitals. You can even store and play music right from your wrist, because we all need a good workout mix to push us during that last mile or rep.
The Moto 360 is already available for pre-order on Motorola.com, Google Play and Bestbuy.com. It will be available somewhere this week at Nordstrom, Best Buy and Verizon. According to design, the device is retailing for USD$ 299.99 to USD$ 429.99 (MYR 1265.90 to MYR 1814.50).
Source: Motorola