Sony's noise cancelling technology has been the talk of the town of late. Their WF-1000XM3 has been making the rounds and receiving plenty of praises from anyone who has tried them. The combination of unparalleled Active Noise Cancelling (ANC) technology and excellent sound quality on the true wireless earbuds has proven to be quite a recipe, as it turns out.
There is one more hardware in the family that has not been upgraded though, the WI-1000X neckband type wireless earphones. After IFA 2019, not anymore. Welcome to the latest Wi-1000XM2, the new ANC neckband wireless earphones.
We were looking at the first generation WI-1000X and figured that it would make sense as an earphone used by business people. The earphone exudes some sophistication and class. It looks serious, mostly. The newly launched one looks a little like that too.
It is an updated piece of kit with Sony's QN1 Noise Cancelling Chip though. It is no QN1e like the one you find on an WH-1000XM3 or a WF-1000XM3. It is still good though. It is the same chip you find on the WH-1000XM2, which still received high praises from us, here.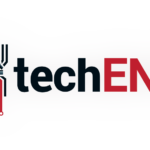 The QN1 chip is capable of processing audio at 32-bit for high-quality audio experience. The chip even packs a digital-to-analogue amplifier to ensure as little distortion as digitally possible. It does not have AptX, but it has something called DSEE HX (Digital Sound Enhancement Engine HX) that is supposed to upscale any sort of music you have in your connected device to enhance your listening experience even further.
The Wi-1000XM2's newly added features does not add too much weight to the hardware though. Its total weight is only about 58g, and it now comes with a protective case when you go for your travels. It is weightless enough that you can wear it all day and might even forget that you have it around your neck. Thanks to the 10 hours battery life too, you will not go music-less in your travels. It fast charges too so you will not have to stick it to the wall for too long before getting some music on again.
This slideshow requires JavaScript.
The Sony WI-1000XM2 wireless earphones will be available in Malaysia next year January 2020 onward. As usual, the Sony WI-1000XM2 will be available in either Black or Gold. There are no official pricing just yet, but watch this space for that.