Sony this year made a big come back in the smartphone market with their Sony Xperia 1 flagship. Announced in CES 2019, the device seems to be the Xperia device that claws back some of the charm that Sony lost with the last XZ series.
There was one lacking thing at the time though – an XZ compact replacement. Well, not anymore after IFA 2019. Welcome to the new Sony Xperia 5, the Xperia 1 Compact that you have been waiting for.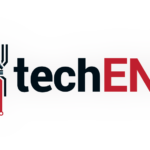 To begin with, there is not that much in difference between the Sony Xperia 1 and Xperia 5. Well, of course there is the size; the Xperia 5 is definitely smaller with a slightly smaller display measuring in at 6.1-inch. It is a Full HD+ still and still and OLED display. Those things mean that you may not be missing much with the new Xperia 5. It is also 14 grams lighter than the Xperia 1. While that may not be significant, it could be a little easier to handle compared to full sized Xperia 1.
Like the Xperia 1, the Xperia 5 packs a very powerful Qualcomm Snapdragon 855 SoC to get things going. Paired to 6GB of RAM, you will not call this thing slow. There is 128GB of storage on board. All of these are brought down from the Xperia 1, which also means you are not losing any speed from the Xperia 1.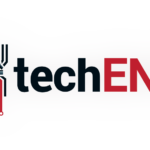 Even the triple camera packed with the Xperia 5 is the same great affair as the Xperia 1. All three sensors are 12-Megapixel sensors with Sony α's great technologies. It features the same Eye Auto Focus (AF) mode with the Xperia 1. All the lenses are the same too at 26mm (f/1.6), 52mm (f/2.4), and 16mm (f/2.4).
The display still gets the X1 for Mobile BRAVIA engine technology so images do really come alive on the Xperia 5. Even simple YouTube videos would be converted to HDR contents automatically with the BRAVIA engine. You can even record your mobile gaming gameplay with the built in Game Enhancer.
This slideshow requires JavaScript.
The Sony Xperia 5 will be available in four colours – Black, Grey, Blue, and Red. There is no mentions of when it will be coming to Malaysia just yet, but we are really hoping that it would be soon. There are no official word on pricing just yet, but it should be cheaper than the Xperia 1 (quite obviously). The only difference from the Xperia 1 apart from the colour options, the price, and size is the 4K display that you get on the Xperia 1. The Xperia 1 is now on pre-order from Sony for MYR 4,299. Every pre-order comes with a Sony WH-1000XM3, while stocks lasts.