[IFA 2017] Sony Announces the Xperia XZ1, XZ1 Compact, and XA1 Plus
IFA 2017 is one of those exhibitions where plenty of manufacturers get to do their smaller profile launches for their not-so-high profile products. For some manufacturers though IFA 2017 is a big one. Sony is one of those brands. Last year, they announced their flagship MDR-1000X noise cancelling Bluetooth headphones. This year they launched the replacement flagship headphones in the form of the 1000X series. It seems that the headphones are not the only flagships we are getting from Sony in this year's exhibition in Berlin though.
For this year's IFA 2017 Sony unveiled their brand new Xperia XZ1 and XZ1 Compact for their flagship range. Alongside the two flagships is the new XA1 mid-ranger.
First the XZ1 and XZ1 compact. First of all, both these phones are equipped with what Sony calls Motion Eye camera with Super Slow Motion video capability. The Motion-Eye camera is a technology that trickled down from Sony's brilliant Alpha series and Cyber-shot series cameras. What it does is allow your Xperia XZ1 and XZ1 Compact to record videos at up to 960 frames per second (fps) to create stunning slow motion videos. As far as we can tell, Sony is the only manufacturer that has included this technology on its smartphones. The 19-Megapixel camera module also supports Predictive Capture where it automatically preps itself when it detects any sort of actions or a smile. It automatically captures up to four pre-photos so you will not miss anymore good photo moments. Sony's new autofocus algorithm now also follows your subject to make sure every single shot is as sharp as possible. The front facing camera of the XZ1 gets some loving as well with 13-megapixel and a display flash to get bright, crisp photos even in low-light conditions.
Sony Xperia XZ1
It is not all photos and slow motion videos for the XZ1 though. Sony has included something called 3D Creator. It is Sony's in-house developed software to scan 3D objects for any sort of creative use. There are four modes – head scan, face scan, food scan and freeform scan; each comes with its own guide to get that 3D scan on your device. The 3D scans can be used in several apps built-in apps as well to create things like a 3D sticker. Either that or you can upload to Sketchfab to create an avatar that you can use in an augmented reality (AR) environments. You can even send the 3D scans to a 3D printer for keepsakes. This approach to 3D scanning and AR is quite a unique one though compared to Google's exisiting Tango technology. Despite the difference, there are plenty of apps that could take advantage of these 3D scans via Google Play Store.
To view all that goodness, you need a properly good display. Luckily Sony is no stranger to brilliant looking, high-quality displays. Incorporating the BRAVIA TV HDR technology into the XZ1's 5.2-inch Full HD display, colours come alive and contrasts are where they need to be for a fully immersive experience when viewing movies or those slow motion videos. Thanks to TRILUMINOS, X-Reality for mobile, and Dynamic Contrast Enhancer as well images on the 5.2-incher looks razor-sharp, highly detailed, and plenty brighter.
Being a leader in high-quality audio products means that the Xperia XZ1's audio capabilities rubs off that capability too. The XZ1 comes with DSEE HX that upscales your music to near High-Resolution which means you are as close as it get to listening to the music, regardless with or without headphones as it was intended to be in the studio. The S-Force Front Surround speakers is 50% louder than before so you will not miss a single moment in your music experience. The Digital Noise Cancelling (DNC) technology also helps cut out 98% of exterior noise when paired witha DNC headphone.
All that goodness though is powered by a beast of a Qualcomm Snapdragon 835 processor paired with 4GB of RAM for snappy and smooth operations. It comes with 64GB of on board storage but you can expand that up to 256GB via MicroSD card. The display is protected with Corning's Gorilla Glass 5 for maximum impact protection. Security is also handled with the all-important fingerprint sensor on its power button. The Sony Xperia XZ1's processor could easily handle any games you throw at it through PS4 Remote Play. The USB type-C port supports USB 3.1 speeds so file transfers are faster than ever. To keep the device running all day is a 2,700mAh battery with Smart Stamina technology to extend its life when it needs it. To ensure that quick charging your device does not destroy or damage it in any way the XZ1 has Battery Care and Qnovo technology.
Xperia XZ1 Compact
Other than sharing the Motion Eye camera module the XZ1 Compact has the 3D Creator app, premium audio, the super fast Qualcomm Snapdragon 835, the brilliant BRAVIA TV display technologies, and all the battery protection technology that the Xperia XZ1 gets. The only few differences are in the size of the display (smaller of course; compact). Also the front camera module is a 18-Megapixel shooter.
The display comes in the size of 4.6-inch. It does not get the Full HD that its bigger brother gets though it is still at HD quality. It is still protected by the Gorilla Glass 5 like its bigger brother. Underneath the display also you will find 32GB of onboard storage which is also expandable up to 256GB via MicroSD card. Above the display is the 18-Megapixel camera that comes in a wide 120o wide-angle field of view (FoV) to ensure that large group selfies can be done without a fuss. If you prefer, you still can switch back to the regular selfie mode through a click of a button. Of course this still comes with display flash to keep your photos bright in low-light situations.
Both Sony Xperia XZ1 and XZ1 Compact are designed to be IP68 dust and water-resistant. That means it will sit under water (fresh water) at a depth of 1.5m up to 30minutes. Both devices will run on Android O out-of-the-box too so you are running on the latest and greatest of Android. The Sony Xperia XZ1 comes in Moonlite Blue, Venus Pink, Warm Silver, and black at launch. The XZ1 Compact on the other hand comes in Black, White Silver, Horizon Blue and Twilight Pink. There are no confirmed prices for this region just yet. Keep a watch of this space though for updates. Sony says that the XZ1 and XZ1 Compact will be available Autumn, 2017 (end of September, 2017) onward though.
Sony Xperia XA1 Plus
The new Sony Xperia XA1 Plus is Sony's new super mid-range device that complements the existing XA1. Equipped with a larger than life 5.5-inch Full HD display protected by Corning's Gorilla Glass 5 technology the device packs a 23-Megapixel camera with f/2.0 lens to offer highly detailed photos even in low light. The Hybrid autofocus ensures that your subject is always in sharp focus in any photo situation.
It is powered by a Mediatek helio P20 Octa-core processor that runs at 2.3GHz and 1.6GHz on each quadrant. The Processor is paired with 4GB of memory to run the Android 7.0 Nougat by default. You will also find 32GB on-board storage to store all your required media. Not enough? There is a MicroSD card slot that will support up to 64GB. To keep the device running even longer than before it packs a 3,430mAh non-removable battery with quick-charging technology.
The device remains very similar to its existing brother, the XA1. Then again they are based on the same platform. The only differences are the screen size and resolution, and battery size. The Xperia XA1 Plus should be available around the same time the XZ1 and XZ1 Compact launches. It comes in either Gold, Black, or Blue. There are still no official pricing to the XA1 Plus but keep watch of this space for updates. Press releases after the break.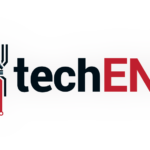 Bringing the power of Sony to two stunning new Xperia™ smartphones, introducing Xperia XZ1 and Xperia XZ1 Compact

The latest Sony innovation harnessed into the power of Xperia with two new models; Xperia XZ1 and Xperia XZ1 Compact
Xperia XZ1 offers immersive entertainment combining Sony's ground-breaking Motion-Eye™ camera with Super slow motion video, new smile Predictive Capture and Autofocus burst, all-new 3D Creator feature, 5.2" Full HD HDR display and premium audio experience with High-Resolution Audio
Xperia XZ1 Compact packs the power of Xperia into a compact frame and 4.6" display, with all the best features including Motion Eye™ camera, Hi-Res Audio plus a super wide-angle front camera
Both smartphones feature Qualcomm® Snapdragon™ 835 Mobile Platforms for smooth performance and super-fast download speeds[i]


IFA, 31st August 2017 – Sony Mobile Communications ("Sony Mobile") today announced two additions to its flagship family, Xperia XZ1 and Xperia XZ1 Compact. Incorporating the latest Motion Eye™ camera for capturing detail beyond human eye capability, new ground-breaking technology for mobile with 3D scanning, class-leading display technologies for beautiful on-screen images including HDR display for Xperia XZ1 and a premium listening experience with Hi-Res Audio. Both Xperia XZ1 and Xperia XZ1 Compact combine advanced processing power with super-fast download speeds all wrapped up in a timeless premium design.

Xperia XZ1

Xperia XZ1 incorporates the latest Motion Eye™ camera built using know-how from Sony's 'α' and Cyber-shot™ camera ranges, for capturing life in ways no other smartphone can.  Its memory-stacked Exmor™ RS image sensor pushes motion capture to the next level and produces exceptional image quality. You can create sensational videos from your everyday moments by recording in 960 frames per second, providing stunning Super slow motion video playback[ii]. Plus new Predictive Capture stays one step ahead and automatically starts buffering images when it detects action or even a smile, before you press the shutter button. So you can find a moment you may have missed from a selection of up to four shots. Its new Autofocus burst intelligently follows your subject, adjusting the focus to make sure your action shots stay sharp. Rounding off the premium camera experience is the first-class 13-megapixel front camera with a 1/3" sensor and a display flash so you'll get outstanding selfies in any light.

Sony audio expertise also lets you immerse yourself in the truly authentic sound of High-Resolution Audio with Xperia XZ1, enabling you to enjoy every nuance and detail in a track as if you're right there with the artist. Thanks to Sony's DSEE HX you can also enjoy more of your music in near High-Resolution with its upscaling capability. Enjoy your music and movies with or without headphones using the evolved stereo speakers with S-Force Front Surround, bringing you 50% more sound pressure[iii]than previous Xperia models. Plus the built in Digital Noise Cancelling (DNC) technology reduces exterior noise by up to 98% when paired with DNC headphones for undisturbed listening.

Every aspect of Xperia XZ1 is unified to you and encased in a timeless design built with Sony craftsmanship. The exterior has our signature flagship loop surface with a seamless metal body for a premium, understated look and refined feel in your hand. It's designed with active usage in mind, and has been constructed with a full body joint structure that is strong against any twist and bend. Equally tough against outside elements, Xperia XZ1 is water resistant[iv], dust-proof and reinforced with Corning® Gorilla® Glass 5 on the display so it's tough enough to take on your day. For a personalised touch, the integrated fingerprint sensor recognises you intuitively, giving it that unique and secure assurance. Wrapping up the premium design are four new colours, each inspired by natural light and the beautiful arrival of the changing tones as morning arrives; Moonlit Blue, Venus Pink, Warm Silver, and our classic Black. To enhance your lifestyle choice, Sony's new h.ear (pronounced 'hear') headphones (h.ear on 2 Mini Wireless, h.ear on 2 Wireless NC and h.ear in 2 Wireless) will also be available in harmonised colours to complement your Xperia.

Xperia XZ1 is powered by the cutting-edge Qualcomm® Snapdragon™ 835 Mobile Platform with X16 LTE, designed to provide blazing fast Gigabit LTE downloads speeds (up to 1Gbps) and performance to enjoy a modern lifestyle whilst working or having fun. The Snapdragon 835 Mobile Platform is engineered to support stunning graphics, smooth performance and enhanced battery efficiency. Perfect for smooth, responsive gameplay of your favourite PlayStation®4 games using PS4 Remote Play.  File transfers are also super-charged thanks to the USB 3.1 connection which is 10 times quicker than USB 2.0 with a transfer speed of up to 5Gbps. Keeping your XZ1 powered with all day reliable battery, it has plenty of power on a full charge. But on days when you're using extra energy, Smart Stamina works ahead of time to keep you powered up by estimating how long your current battery will last based on how you normally use your phone. And if it thinks you're going to run out, it will prompt you to activate Stamina mode which cuts energy consumption so your battery lasts longer. Its charging technologies, Battery Care[v] and Qnovo Adaptive Charging, help the battery stay healthy to give you a longer battery lifespan.

Xperia XZ1 Compact

Sony Mobile today also launched its Xperia XZ1 Compact. Taking the compact smartphone category to a new level, it packs a punch with the latest Sony innovation including Motion Eye™ camera with Super slow motion video, 3D Creator, a super wide-angle front camera and a premium audio experience all in a convenient, hand-fit form with 4.6" display.

With Motion Eye™ camera's memory-stacked image sensor it pushes motion capture to the next level, producing exceptional image quality. You get all the latest features including Predictive Capture so you'll never miss the unexpected again and Autofocus burst which intelligently follows your subject, adjusting the focus to make sure your action shots stay sharp. Plus you also get an industry-leading super wide-angle front camera with a 120° Field of View (FoV) to give selfies that fit more into the picture, perfect for groups and beautiful scenery, or you can easily switch to an 80° normal angle in a single on-screen click. Even in low light, the display flash will keep your selfies bright.

Sony is famous for our unique sound innovations, and Xperia XZ1 Compact doesn't skimp because of its size. It's packed with the latest Sony audio-enhancing technologies such as Hi-Res Audio, DSEE HX upscaling, LDAC, Digital Noise Cancelling (DNC) and ClearAudio+. It also has our new stereo speakers which have 50% more sound pressure than previous models, making them our most powerful Xperia speakers ever so you can enjoy unprecedented sound quality, however you decide to listen. Your taste in music can also now meet your sense of style with Sony's latest h.ear (pronounced 'hear') headphones (h.ear on 2 Mini Wireless, h.ear on 2 Wireless NC and h.ear in 2 Wireless) offering the perfect colour harmonisation to match your Xperia XZ1 Compact.

XZ1 Compact offers a premium compact smartphone for all your needs wherever you go in Sony's uncompromised design philosophy, featuring beautiful diamond cut edges and a metallic finish. It's not only beautiful to hold but it will keep up with an active lifestyle, featuring IP65/IP68 for water resistance iv, a metal antenna on top and bottom for improved connectivity and a strong, anti-twist and bend full-body structure with Glass Fiber reinforced plastic material together with Corning® Gorilla® Glass 5. It comes in four beautiful colours to match your style, Black, White Silver, Horizon Blue and Twilight Pink.

Small but mighty, Xperia XZ1 Compact offers fast performance to keep up with a life full of attitude and adventure using the cutting-edge Qualcomm® Snapdragon™ 835 Mobile Platform. It boasts download speeds of up to 800Mbps which will let you download an episode of a TV series in 30 seconds[vi]. Performance is also boosted by the intelligence of Smart Cleaner which automatically detects unused apps and clears the cache, giving you the fastest, smoothest performance possible.  Additionally, a host of intelligent features such as Smart Stamina run on the Xperia learning engine which together with Battery Care and Qnovo Adaptive Charging technology bring you reliable all day battery throughout the product lifespan.

Accessories

A range of supporting accessories will be available including Style Cover Touch in corresponding colours for Xperia XZ1 and Style Cover Stand in corresponding colours for both Xperia XZ1 and Xperia XZ1 Compact. Also available is Quick Charger UCH12W[vii] providing hours of battery time by plugging in for just a few minutes. The new SBH24 Stereo Bluetooth® Headset, which allows you to enjoy music and talk wirelessly, and STH32 Stereo Headset will both be available in perfectly matched colours to both smartphones. Please check with local operators and retailers for availability.

Availability

Xperia XZ1 and Xperia XZ1 Compact are available globally from September 2017, both will ship with Android™ 8.0 Oreo.

[i] Xperia XZ1 offers up to 1Gbps based on Gigabit Class LTE Cat 16, dependent on market availability and compatible network. Xperia XZ1 Compact offers up to 800Mbps based on Cat15, dependent on market availability and compatible network.

[ii] Xperia XZ1 and XZ1 Compact feature a memory-stacked image sensor capable of directly capturing slow motion video at 960 frames per second in High Definition (720p) using device hardware. Verified by Strategy Analytics' SpecTRAX Service against the published camera sensor specifications for over 11,000 smartphones. Correct as of 11/8/2017. In a Super slow motion sequence, this camera captures 0.184 seconds at 960 fps for a playback of 5.9 seconds each time.

[iii] 50% more sound pressure than previous Xperia devices

[iv] Xperia XZ1 and XZ1 Compact are water resistant and protected against dust, so don't worry if you get caught in the rain or want to wash off dirt under a tap water, but remember all ports and attached covers should be firmly closed. You should not put the device completely underwater; or expose it to seawater, salt water, chlorinated water or liquids such as drinks. Abuse and improper use of device will invalidate warranty. The device has been tested under Ingress Protection rating IP65/68. For more info, see http://www.sonymobile.com/waterresistant. XZ1 and XZ1 Compact have capless USB ports to connect and charge. The USB port needs to be completely dry before charging.

[v] Battery Care charges your phone to 90%,waits, then charges to 100% just before your normal wake-up time

[vi] Up to 800Mbps, dependent on market availability and compatible network

[vii] UCH12W available as an option accessory.
Sony's new Xperia™ XA1 Plus brings superior entertainment to the palm of your hand

Exceeding your entertainment expectations, Xperia XA1 Plus brings you high-end camera specifications with 23MP sensor, a Full HD display (5.5") and clear and crisp audio performance
Design made for you with stand-out colours to express yourself, fingerprint sensor for unique security personalisation and a beautiful rounded form with narrow borders
All day battery life with large capacity (3430mAh) and power efficient performance for a fun multi-tasking life


BERLIN, IFA, 31st August 2017 – Sony Mobile Communications ("Sony Mobile") today unveiled the latest addition to its super mid-range family, Xperia XA1 Plus. Offering best in class entertainment in the palm of your hand, it features a 23MP camera, 5.5" Full HD display and immersive audio performance with Sony technologies. Bringing a vibrant choice of three colours to express your individual style, Xperia XA1 Plus features a rounded, sleek design with narrow borders and intuitive fingerprint sensor on the power button. All this is powered with all day battery thanks to its large capacity and Stamina Mode and with power efficient performance to keep everything running smoothly and quickly with its octa-core processor.

Camera expertise are taken from Sony's digital camera division to deliver a leading rear camera that offers 23MP high resolution with a large 1/2.3" Exmor™RS for mobile sensor.  It features a bright F2.0 lens to offer stunning high resolution images even in low-light. You're guaranteed a superfast journey from launch to capture in 0.6s and incredibly fast and accurate Hybrid Autofocus, so even the most spontaneous moments are always in focus.

Xperia XA1 Plus also features an 8MP 23mm wide-angle lens front camera to give you high quality images that capture all the action, even in a group selfie.

Where the Xperia XA1 Plus also shines is with its beautiful 5.5" Full HD display. It provides bright, vivid colours and detailed images, perfect for watching your favourite movies. Making it the perfect entertainment all-rounder, it offers fantastic audio quality to match what's on the screen.  With ClearAudio+ Sony audio technology and Smart Amplifier you get sound that is always loud and clear. You can even customise your sound experience and adjust settings to suit your own personalise listening tastes.

Xperia XA1 Plus is designed to make a statement and comes in three stunning colours, Gold, Blue and Black so you can stand out from the crowd. Designed to know who you are, an intuitive finger-print sensor is included on the power button to give you personalised security whilst also contributing to a seamless feel in the hand that fits like a glove thanks to its sleek, rounded form and narrow borders. In keeping with Xperia style, Sony craftsmanship is also clear to see with the diamond cut-like finish on the top and bottom, along with the choice of materials such as the aluminium sides and matt finish which create a premium look.
Source: Sony Malaysia