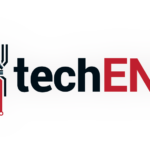 The Moto G released last year has undoubtedly put Motorola back on the map as a mobile device manufacturer. The smartphone quickly became Motorola's best selling device in a matter of months even beating Motorola's popular RAZR flip phones from back in the day. It comes as no surprise then that the once Google-owned manufacturer has decided to follow up with a brand spanking new edition of the Moto G. Following its flagship cousin, the new device was released simply as the New Moto G.
The New Moto G comes with a larger screen compared to its predecessor, coming in at 5.0-inches compared to the 4.5-inches of the 2013 Moto G. The New Moto G comes with a HD 720p IPS LED display with 720 x 1280 pixel resolution. The display of the device will be protected by Corning Gorilla Glass 3.
The device will be running on a quad-core Qualcomm Snapdragon 400 clocked at 1.2 GHz with an Adreno 305 graphics processor. These processors will be complemented with 1 GB of RAM and 8 GB or 16 GB of internal memory which is expandable via a microSD card with support for up to 32 GB of extra space.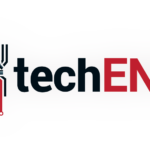 The new Moto G will be equipped with an 8-MegaPixel camera with an LED flash and autofocus; capable of up to 720p HD video recording with stereo sound. The front facing camera comes in at 2.0-Megapixels seeing a slight bump from the 1.3-MegaPixel camera in the 2013 Moto G. The new Moto G will also come equipped with a array of sensors including an accelerometer, gyro, proximity sensor and compass. It will also be capable of GPS utilising both A-GPS and GLONASS.
When it comes to connectivity, the new Moto G will be able to utilize Bluetooth 4.0, microUSB 2.0, WiFi 802.11 b/g/n/ac as well as 3G connectivity. Unfortunately, 4G LTE connectivity doesn't come with the new Moto G. We suspect that this was a concession made to accommodate the price point at which the device retails at. The device will be powered by a non-removable 2070 mAh battery. All of this comes in a 141.5 x 70.7 x 11 mm body weighing a mere 149 g.
Android 4.4.4 KitKat will come in tow with a guaranteed update to Android L. Motorola's signature applications also make the cut with applications such as Moto assist, Moto Alert, Motorola Migrate and more coming with device out of the box.
Like its predecessor, the new Moto G doesn't have Moto Maker support. Instead, the device will have an arsenal of replaceable back plates (Motorola Shells) coming in a whole range of colours. Motorola has also added Motorola Shells with flip covers this year.
The device will retain the same price point as its predecessor at USD$ 179 (RM 575) and is already released in the U.S. and it looks like the device may be looking at a release soon in Malaysia.