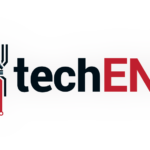 The Taiwanese tech company, ASUS launched quite a number of gadgets at the IFA 2014. Before any of the products were mentioned, Eric Chen, ASUS's Corporate Vice President took the stage to talk about the company's tagline which is "In Search of The Incredible".
After a quick introduction, Senior Product Director Derek Yu finally presented ASUS's newest tablet – the Memo Pad 7. Asus is ranked third worldwide in market shares for tablets so we had high expectations for the device. The Memo Pad 7 is the essence of "high fashion meets high definition" as the company took inspiration from metropolitan clutch bags and wallets when designing the device.
The Memo Pad 7 has a wide range of colours and textures to suite the liking and moods of the user. You can choose from a burgandy red, rose champagne and gentle black. The device is built for those who are constantly on the go with its slim, light and durable design. This time around, the gadget has been made stronger with added duralumin and fiberglass. The tablet weights just 269g and is 8.3mm thin.
The 7 inch display focuses on brilliant colours and superb clarity with its 1920 x 1200 Full HD IPS resolution. The device is equipped with ASUS's own Splendid Technology and runs on a 64 Bit CPU from Intel that according to ASUS, outperforms the octa CPU. It allows users to have up to 11 hours of web surfing and video playback.
The Memo Pad is in addition, equipped with the ZEN User Interface (UI) to give users a easy, convenient and smooth consumer experience. As well as a Wi-Fi-only version, the ME572 Series is also available in a 4G LTE version (ME572CL), powered by an Intel XMM™ 7160 LTE modem that provides fast connectivity for high-speed web browsing, streaming video and music. The gadget retails at €199 (USD$258/RM 819) in Europe.
Along with this, ASUS had another surprise for us but this was exclusively for Germany. The host country of IFA 2014 will be able to get their hands on Intel and ASUS's Entertainment Pad. It focuses on giving users excellent experience and is focused solely on entertainment. There is pre-installed content that range from games, to video streaming to music players. Vouchers and coupons totalling up to €100 are also included inside the device. It will be released in Germany next month at €149 (USD$193/RM613).
ASUS definitely went above and beyond when it came to this tablet. The Memo Pad 7 is definitely worth every dollar you pay to get it!
Source: ASUS