This week is shaping up to be one hell of a week for Huawei. Just yesterday, reports surfaced that the Chinese conglomerate had its Android license suspended by Google thanks to President Trump putting the company on the "Entity List". The ban while affecting other aspects of Huawei's business, sent shock waves through the mobile community due to the company's devices running on the popular Android software. Huawei Malaysia has since issued as statement on their Facebook Page stating, "Huawei will continue to provide security updates and after sales services to all existing Huawei and Honor smartphone and tablet products… We will continue to build a safe and sustainable software ecosystem, in order to provide the best experience for all users globally."
However, amidst the uncertainty, Huawei has been reassuring its customers that support for its current and planned devices is still in tact. From what we gather, the planned updates will continue but support beyond that will depend on how the situation with the U.S. plays out. However, Huawei has scored a temporary reprieve from the ban as the U.S. Commerce Department has issued a temporary license for Huawei to maintain and push updates to its handsets and other infrastructure related technologies. The license expires in August but provides enough leeway for Huawei to support its devices. It would seem that the license was issued to prevent network blackouts from happening in the U.S. amidst the ban.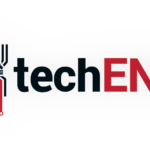 That said, with the complete ban looming in August, we're hearing that Huawei has been developing their own operating system (OS). The company has reportedly been working on its own, in house operating system since 2012. The OS, named HongMeng, has been in development in partnership with Shanghai's Jiatong University. HongMeng has reportedly seen small scale deployment and won government awards in China.
From what has been reported, the OS is optmised for Linux; similar to Android. The OS has reportedly been deployed in some Huawei gadgets already. The company could use this as a substitute to their current EMUI with an over the air update pushing the new software on to devices.
That said, it is in both Google's and Huawei's interest that companies find a a way to continue their collaboration amidst the ban. Google stands to lose a substantial amount in royalties as well as app download revenue if the company doesn't figure out a way around the ban. With the news about Huawei's HongMeng OS surfacing, it would seem that Google has more to lose with this ban than Huawei.
Be that as it may, Google's suspension of Huawei's Android license is just the tip of the iceberg with the ban. Other U.S. companies such as Broadcom, Qualcomm and Intel are also facing issues when it comes to supplying and doing business with Huawei. Most notably, components of both handsets and the company's new MateBook line up are from these companies.