Huawei has been making tonnes of headway when it comes to the mobile technologies market worldwide. In fact, the company has recently become the second largest smartphone manufacturer in the world, overtaking Apple. However, in a move that may cripple the company, the US government has put in effect an executive order which prevents US companies from trading with Huawei. The executive order was issued by President Donald Trump. The move is the latest in an escalating "trade war" between the US and China as the two seek to lead and be on top of the dawning 5G revolution.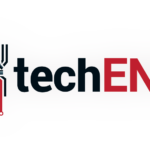 So, what exactly has been affected by the executive order? The best way to tackle this would be to start with the companies which have already halted business dealings with Huawei. These include Intel, Broadcom, Xilinx, Qualcomm, Alphabet and, perhaps most importantly, Google. It may come as no surprise, but Google's decision to halt business dealings with Huawei may be the one impact that could cripple Huawei in the future.
Huawei's Smartphones Could Be Crippled
Huawei's smartphone and tablets all run on top of Google's open source platform: Android. From what can be gathered from reports, Google's compliance to the including of Huawei on the "Entity List" has resulted in the immediate suspension of Huawei's Android License. While this may not affect current devices in the market, it is very likely that, until the ban is lifted, Huawei devices such as the current P30 series and the upcoming Mate30 series will not be receiving their updates to Android Q or even their monthly security updates.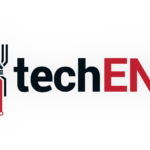 That said, it is very unlikely that current devices will suddenly become paper weights. However, it is very likely that access to the Play Store and Google's Play Protect may be crippled in the following days and weeks. Access to apps such as Gmail, Google Drive and the like may be restricted on Huawei devices as well. Keep in mind that Microsoft is also a US company and will have to comply with the US mandate crippling access to services such as Microsoft Office 365, Skype and even Microsoft's OneDrive.
Chipset and Components Could See Development Delays and Loss of Support
The other aspect of Huawei's business that will definitely be affected is its chipset and components business including the development of its in-house HiSilicon processors. Providers and collaborators such as Intel, Broadcom and Qualcomm are a bound by the order. This could be a real problem for Huawei.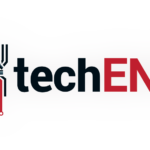 From what we can gather, companies such as Intel and Qualcomm have halted supply and collaborations with Huawei effective immediately. However, the immediate effect on the company is yet to be seen as the Huawei also has internal research and development which develops and produces their components.
That said, it is very likely that their MateBook series will be affected by the ban as processors are supplied by Intel. Software and driver support for the laptops may be an issue as well.Be that as it may, it seems like Huawei's plans for 5G infrastructure rollout have yet to be affected.
The ban comes as the latest in an escalating battle between China and US to claim market supremacy in an increasingly uncertain future. As the two countries continue their skirmish it is very likely that their battle will only affect consumers moving forward.